You don't need to buy a completely new house or drain your bank account in order to remodel your home and fall in love with it all over again. Instead, try some of these great remodeling hacks that save time and money without sacrificing quality or looks!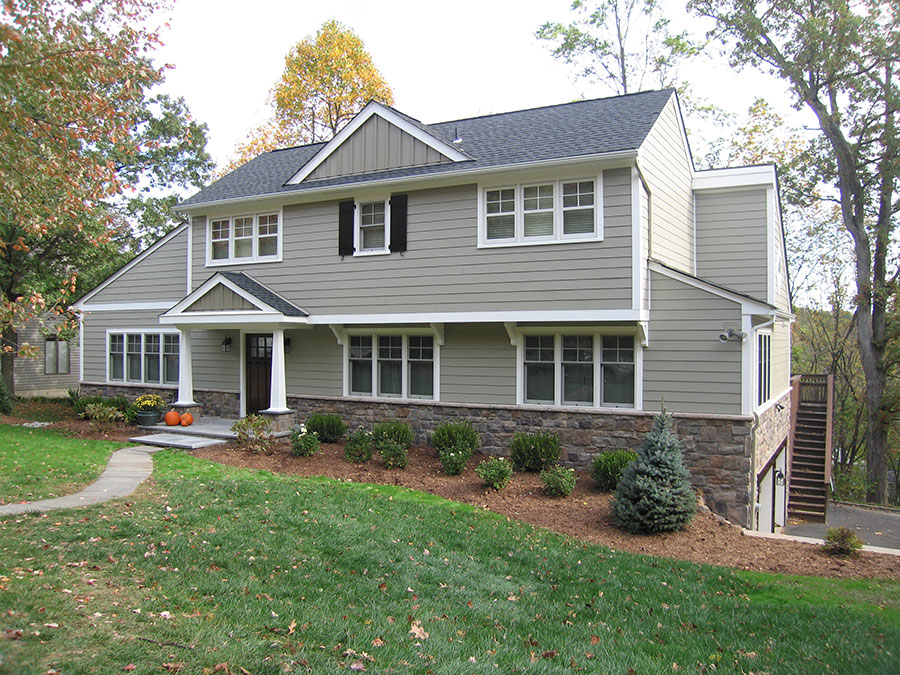 Veneer
The outside of your home is going to be the first thing that all your guests and visitors will see. If you have the ugly cement foundation sticking out, then try a quick and easy veneer fix to make it look great!
Bathroom Mirror
I never really noticed this, but your bathroom mirror can completely change how the whole room looks! Consider removing the old, single piece one and installing separate mirrors and maybe some shelves.
Front door
Take an afternoon and paint your front door (both on the inside and the outside). Choose a color that pops but that also matches the rest of your home's décor and style.
Vent covers
Don't just let your ugly and/or boring vent covers sit openly in your house. Instead, make or buy an awesome cover that's stylistic and looks great.
Lighting
Just by tweaking or replacing something as simple as lighting, you can change the whole feel of your home. Go ahead and update both indoor and outdoor lighting to make the entire house look better.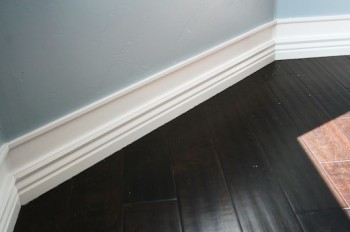 Faux thick baseboard
Baseboards are a small touch, but they can really make your home look fancy and elegant. Instead of dishing out tons of money on expensive baseboards, just get the pieces for the top and bottom and then paint the white in between to look like real baseboards.
Ceiling fan touchup
You probably don't realize how impactful your ceiling fan is on your home, but it plays a huge part. If you have an old or tacky looking fan, touch it up with a paint job and some new accent features.
Entryway
Sprucing up your entryway is one of the easiest and most effective ways to change the feel of your home. Add a nice rug, a cute place to store shoes and bags, and some mirrors on the wall. Be creative and make it unique.
Light fixtures
Look up and examine the light fixtures in your home. While they don't draw much attention, it's very possible that the style is outdated and ugly. Buy a new fixture (you don't even have to replace the lights) and it'll look great.
Backsplash
A clean and colorful backsplash in your kitchen and bathroom can take them from shab to chic. Choose a backsplash that matches the rest of the colors in your home.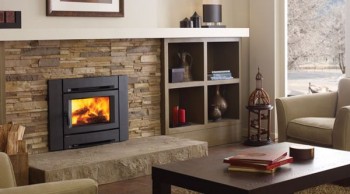 Redo the fireplace
If it's not winter, we often ignore the fireplace.  However, no matter the season, the fireplace is an integral part of your home. So make sure it's up to date and looks great, even if there isn't a roaring fire inside.
Paint your Furniture
For those of you daring enough, revamp your old furniture by painting it. It's actually pretty simple, all you need is some chalk paint and specifications for your furniture. Follow the instructions for the chalk paint and any aspects necessary for the type of material your furniture is made from.
DIY wainscoting
Wainscoting is one of those things we expect to see in fancy homes. But you can have your own wainscoting without having to spend the absurd price of getting it installed. Like the baseboards, you just need to get the right frames and borders and then pain the middle part.
Add a rug
You probably don't even have to paint or change anything around your home to remodel it and make it look great. Instead, just buy a cute rug that matches your home and put it on the ground!
Trash chute
Get rid of that nasty, stinky garbage can sitting around your kitchen and install a trash chute instead. Pretty much, it's a hole in your counter with the garbage beneath and you use a can to cover it up when not in use.
Mirrors in tight spaces
For tight or dark spaces, you don't need to break the walls down to expand. Simply hang up a few mirrors in the space. This will make it look bigger and will also make it brighter since the mirrors will reflect any light!
Exchange Hardware
Hardware in the kitchen is one of the first things to become outdated. So, if you feel like your kitchen is looking a little too 70s, then start with the knobs and handles and work your way form there.
Painted ceilings
Painting the ceiling in a room can make it seem brighter and bigger. Choose a fun and cheerful color, but one that also goes well with your furniture and other decorations around your home.
Cabinet molding
You don't need to replace all your cabinets and drawers if you don't like them. Instead, consider a creative and clever update that makes them look great. You can attach molding to them and repaint the cupboards to make them look modern and updated.
Floating shelves
Floating shelves are a great way to get storage space without clogging your home up with bulky entertainment centers and bookcases. Play around with what spot looks best and then install them!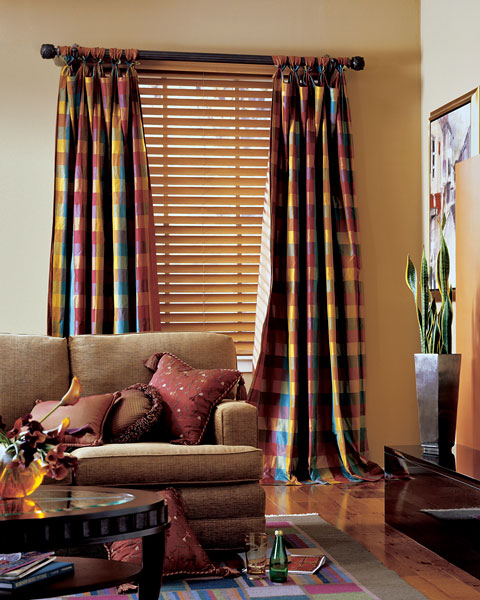 Outline windows
Don't just leave your windows plain and barren. Get some curtains, blinds, or even molding that you can put around them to create a great looking frame.
Redo countertops
If you don't like your countertops, then figure out a way to change them. You don't need to import granite from outside the country to get the kitchen you want. Some counters allow you to paint them or modify them somehow else to get what you want. DO some research and make the kitchen or bathroom you've always dreamed of.
Laundry chute
Get rid of pesky laundry hampers or the annoying trips to the laundry room. Install a laundry chute in your home (this works best if the laundry can be below the bathroom) that allows you to throw your dirty clothes directly into a hamper in the laundry room.
Spruce up a nook
Don't let any space go wasted in your home. If you have a corner or section of your home that you think is too small for anything, then think again! You can easily modify and update those spaces to make a quiet and clever reading nook or something similar.
Remove closet doors
Closet doors can actually be a hindrance a lot of the time. Consider removing the closet doors to both make the room look bigger and also better. If you want, frame the closet or put a curtain in front of it to add some texture and style.