I love couples costumes. It's always such a blast to dress up with your significant other for Halloween or a costume party. If you wanted to dress up with your loved one this Halloween, but aren't sure of what to go as, keep reading for my favorite couples costumes.
Couples Costumes That Go Together Like Peanut Butter and Jelly
Couples Costume Lilo and Stitch
If you consider Lilo and Stitch to be one of your favorite movies, why not go dressed up as the main characters? This couples costume is pretty easy to put together too, Stitch can go dressed in this onesie (it might be a little warm…) and Lilo simply needs a pink t-shirt dress. Or, Lilo could go dressed in her hula outfit. It's totally up to you.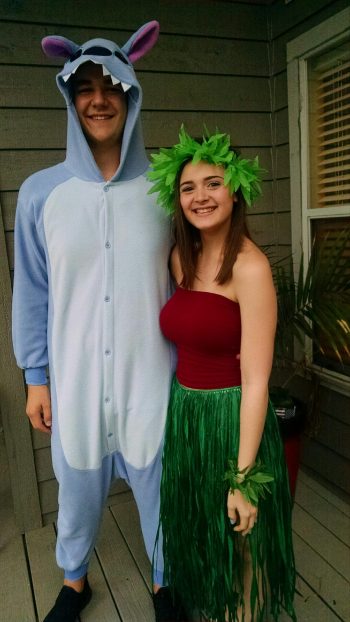 Image from Pinterest
Couples Costume Woody and Bo Peep
I saw the most recent Toy Story movie a few months ago and I fell in love with the classic storyline. If you, too, had a newfound appreciation for Bo Peep after watching the film, dress up as her for Halloween. Of course, your significant other can go as Woody! Purchase the couple costume for woody and bo peep here.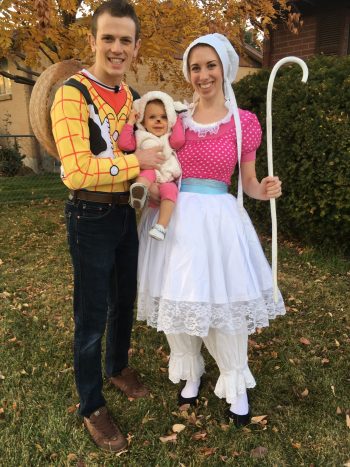 Image from Pinterest.
Couples Costume Velma and Daphne
Why not dress up this year as one of the most iconic duos in mystery-solving history? What's better is that this couple's costume is relatively easy to put together. All you need to do is create an outfit out of the classic purple and red shades that Velma and Daphne are known for wearing. Of course, Daphne will still need her green scarf! Or, instead of making it yourself, you can purchase Velma and Daphne costumes here.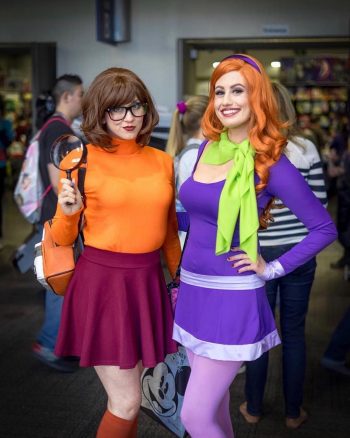 Pulp Fiction
Two of my friends came dressed in couples costumes for pulp fiction, and I couldn't stop staring at them! They just pulled it off so nicely! Though you probably have everything you need for the costumes in your closet already, you and your partner will need wigs to make the costume believable. Fortunately, you can find them for cheap
on Amazon.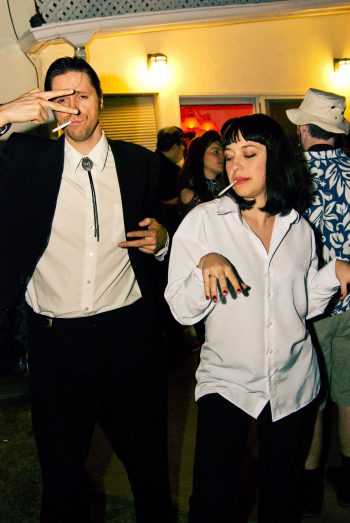 Couples Costume: Timone and Pumba
You can't go wrong with this Disney classic! Timone and Pumba will always make for a great couple's costume. And fortunately, you don't have to get into a full-body suit to pull off an adorable Timone and Pumba! You can do it with small, inexpensive props and strategically colored clothing. Find the
props here!