Decorating for Fall is fun, and now that it is officially October, I'm excited to get all of my decor out and displayed. My youngest wanted to go with an owl theme on our front porch this year, so we spent the weekend making DIY fall owl wreaths together. And I think that they turned out amazing! Below, I'll show you which DIY fall owl wreaths we made, as well as a few easy ideas so that you can make your own.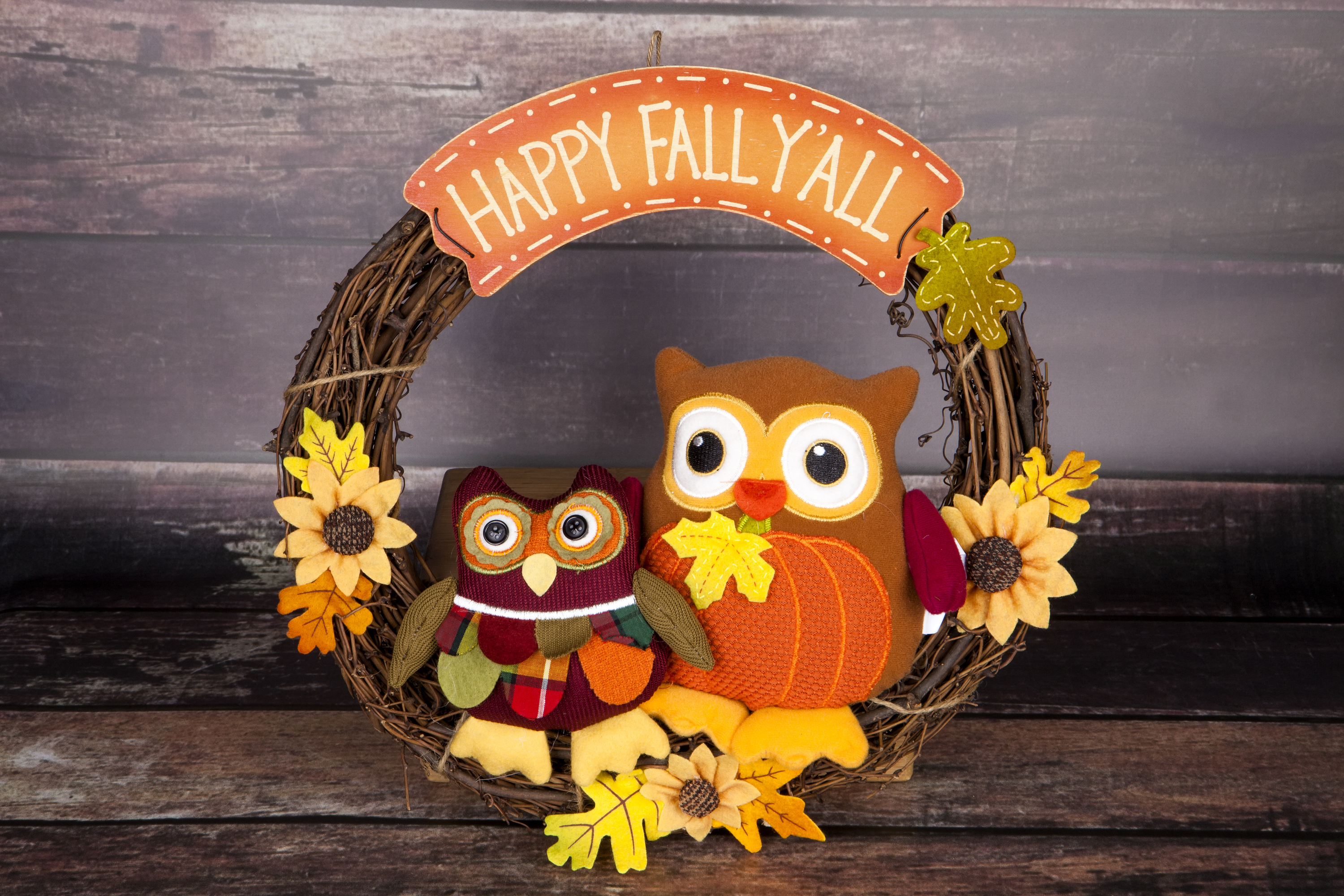 Give A HOOT With These Adorable DIY Fall Owl Wreaths
Owl Wicker Wreath DIY
I love the simplicity of making a wreath out of a wicker frame, so my daughter and I made this one together. We found an inexpensive hoop at Michaels and loaded it with leaves, berries, and other fall foliage. After attaching all of our foliage with a glue gun, we attached our
wooden owl
(after a fresh coat of paint) and put our wreath on a ribbon. Pretty easy, right?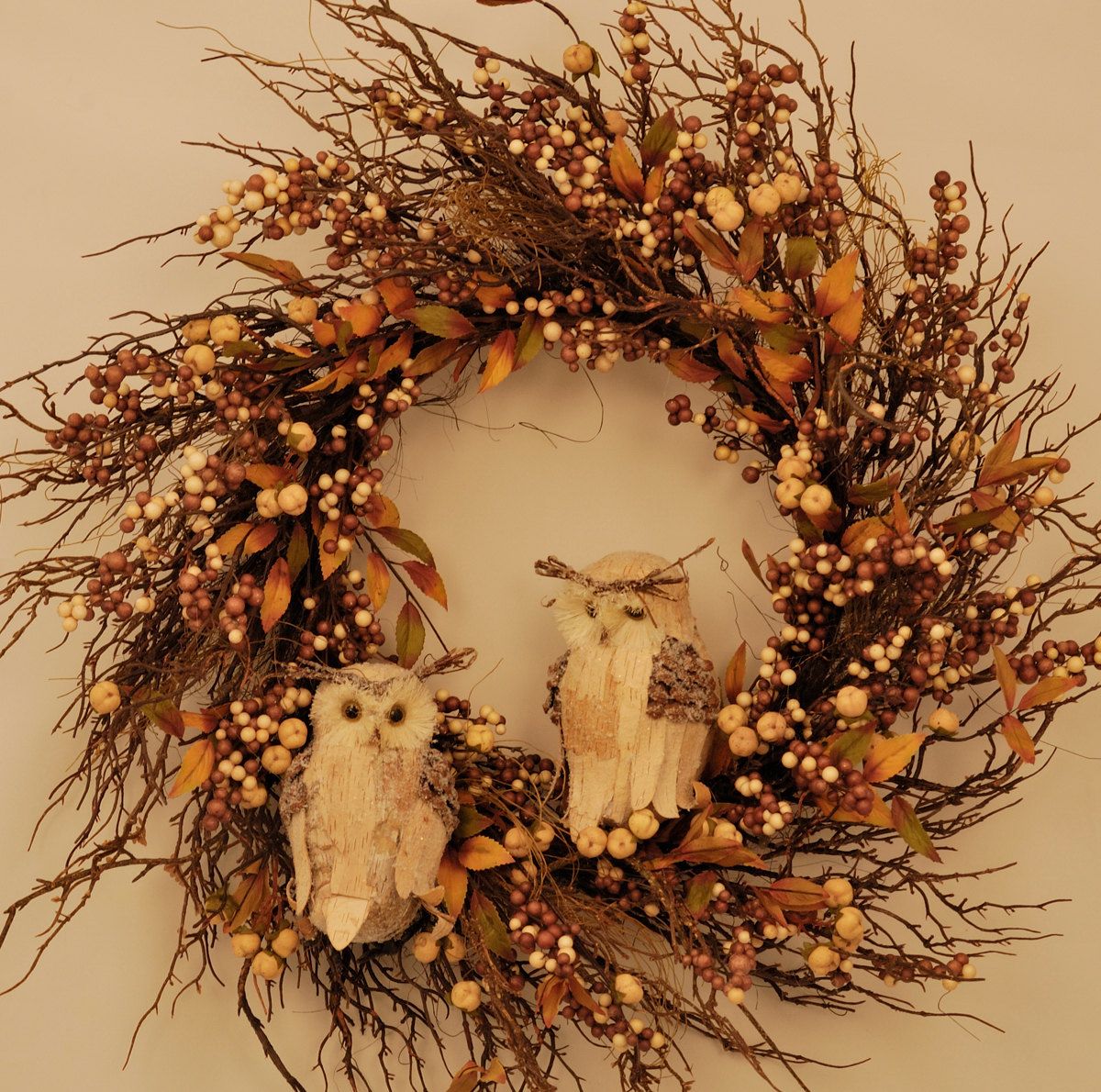 "Who's There?" Wreath
This is such a unique and seriously easy DIY wreath idea! To create, simply wrap an old wreath form in brown fabric, attaching feathers onto the fabric with your hot glue gun when done. Once wrapped, hot glue two large eyes to the top of your wreath. Next, cut out two owls "feet" for the bottom of the wreath and write out the words "who's there?" prior to attaching. Now, all that's left is to hang this on your door. Full
tutorial here.
DIY Moss And Owl Wreath
Create a wreath that really looks like somewhere an owl would hang out with this easy tutorial! First, find a foam wreath form. You can use a blank one (you will have to cover the blank one in fake moss) or you can purchase one that already has fake moss on it. After you have the moss on your wreath, create a "nest" at the bottom of the piece for your own to sit on with hot glue. Things like pinecones and other foliage look great here. Once the "nest" has been created, hot glue an owl stuffed animal to your wreath as the finishing touch. Adorable right? Find the full
tutorial here.