Organize Shoes: Small Spaces
Shoe Cubbies
Purchase shallow cabinets with bins large enough to organize shoes—with this you can close the doors to conceal them for a neat and tidy look. Get something similar for cheap here!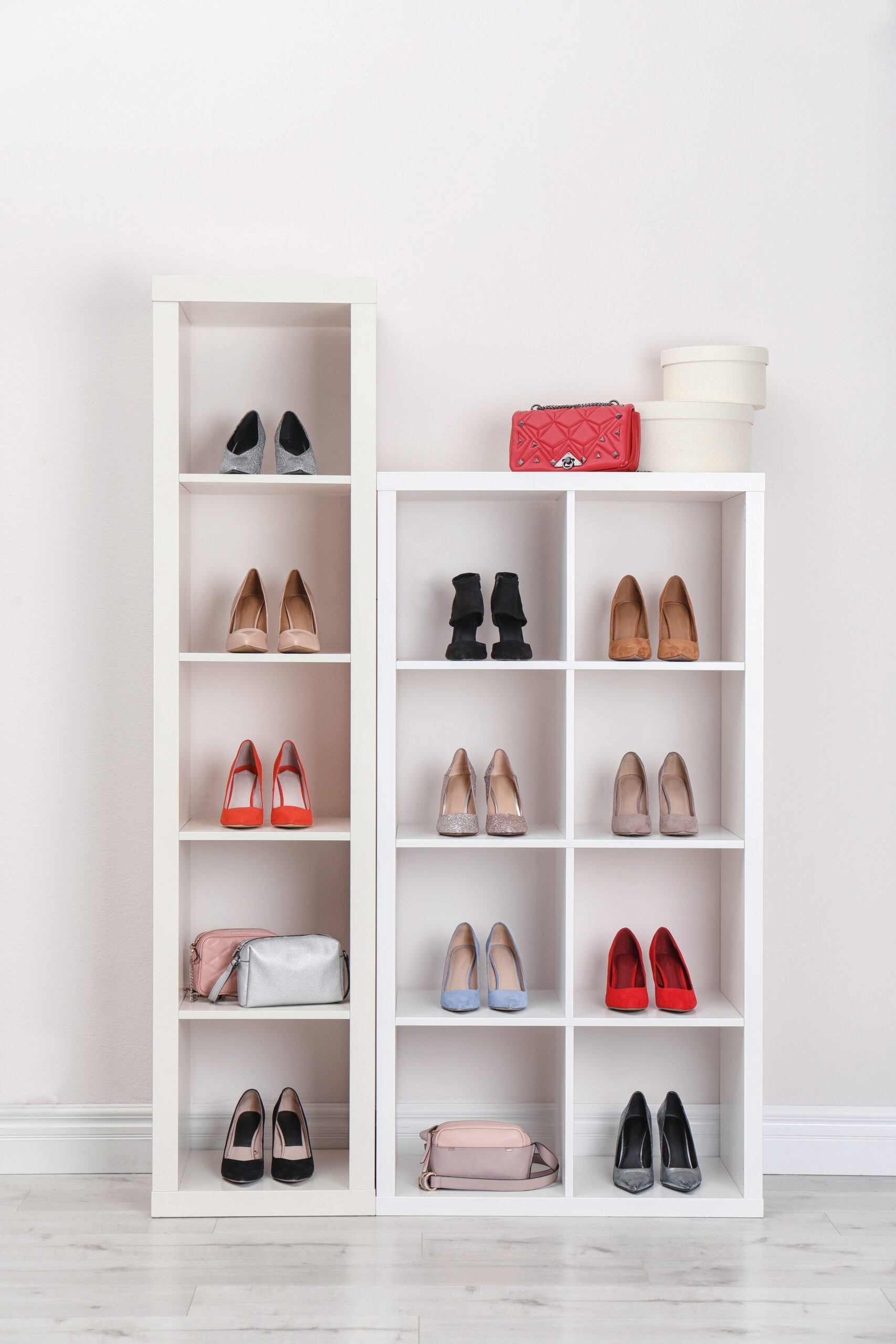 Lazy Susan Shoe Rack
Have a small cubby to work with? Build a lazy susan stand for your shoes with individual slots for each pair and as many layers as you need. If you're not a craftsman, you can always buy one from Etsy.
Over The Door Shoe Organizer
Over-the-door plastic shoe organizers aren't the most dazzling solution, but very effective in small spaces. Throw one over your door to keep your shoes organized and out of the way.