A few bright flowers in a simple vase are the perfect way to easily lighten up a drab space.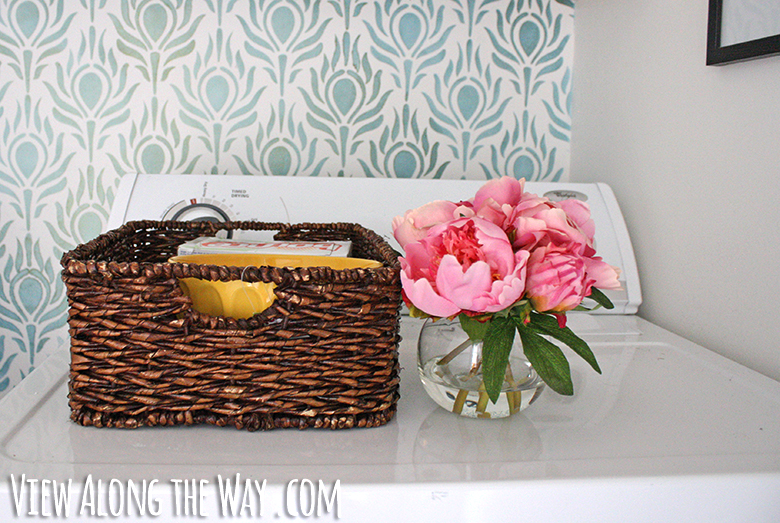 Lighting can make any room go from avoidable to warm and comfortable, even on laundry day!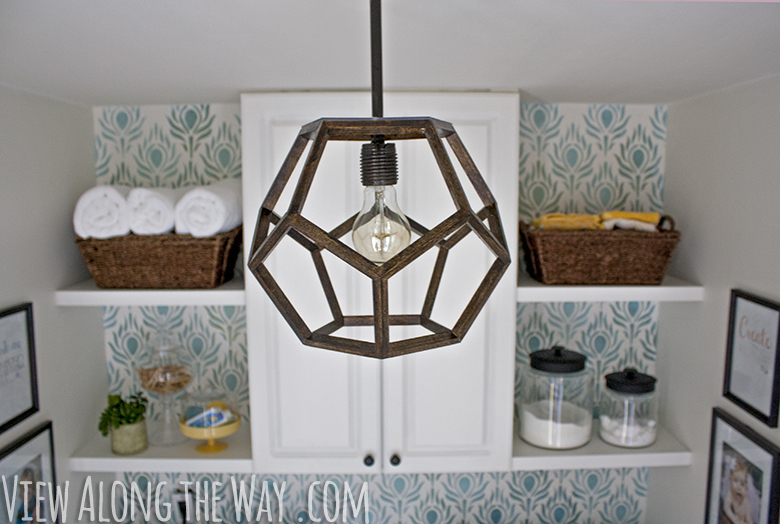 A colorful backsplash compliments white walls in such a way that will open up and make your laundry room feel a tad roomier. Check out this article for more information (and inspiration!) on my favorite DIY back splashes.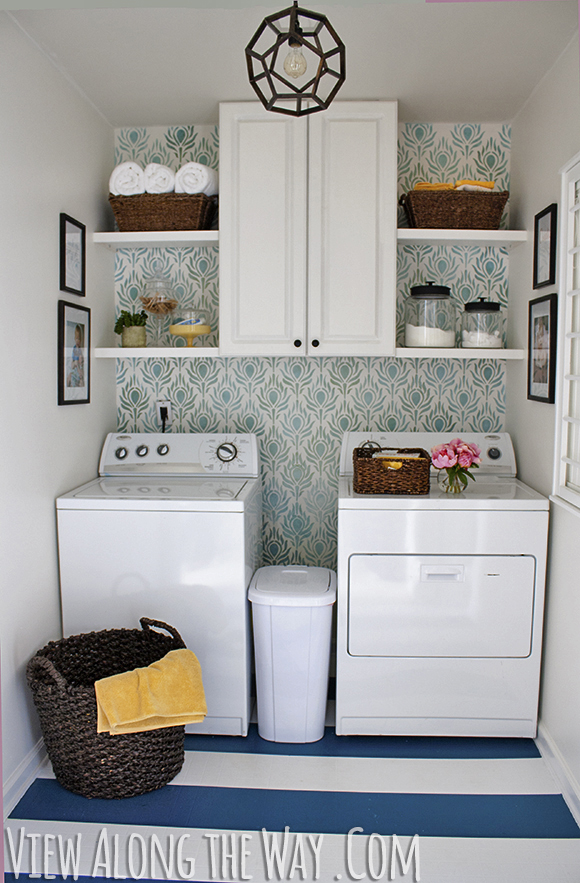 Baskets, drawers or bins, whatever you decide, organization is the easiest way to "remodel" and create space where you didn't have any!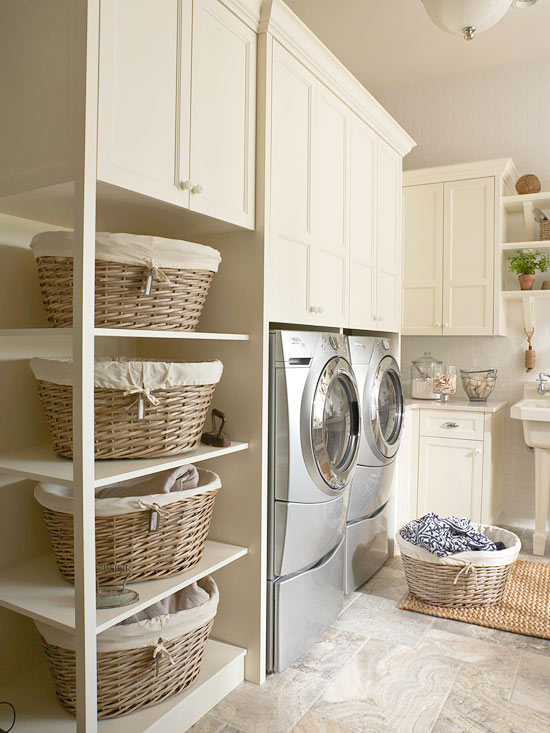 A clothes line might be a little outdated…But a space to hang clothes in your laundry room will save tons of space in other areas of your home!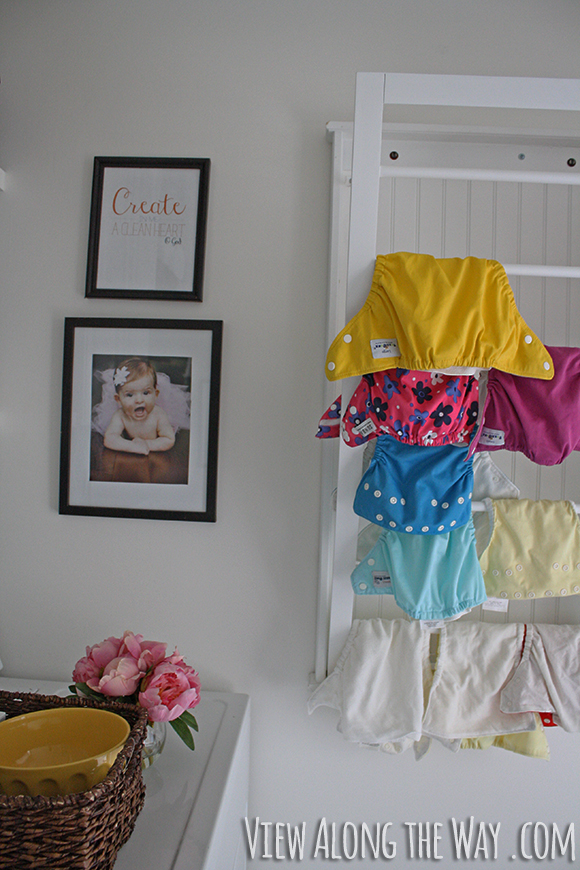 Framed photos of your family will totally give your laundry room some much needed life. Plus, if you have a cute photo of your kids on the wall, it'll be harder to be mad about all of those new grass stains covering their new pair of jeans. How do kids get so messy?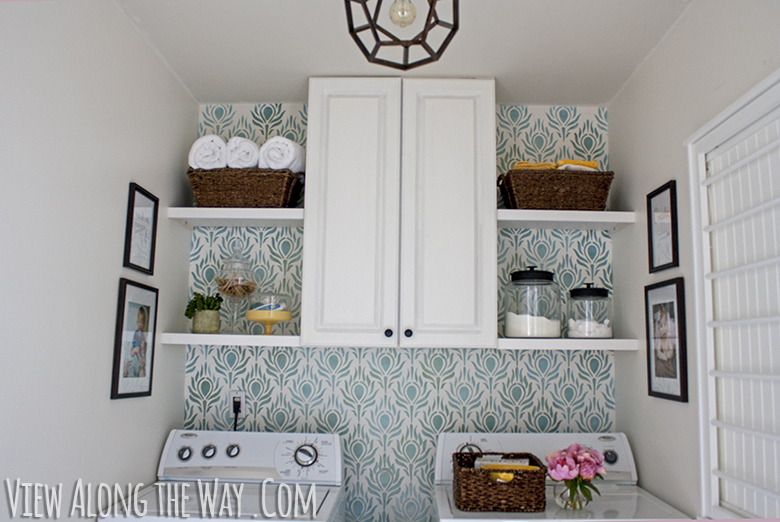 Color! Not everyone can afford a new red washer and dryer, but a rug or colorful baskets and towels are a sure fire to make the room 'pop.' I'm loving how this red shirt is almost an accent piece!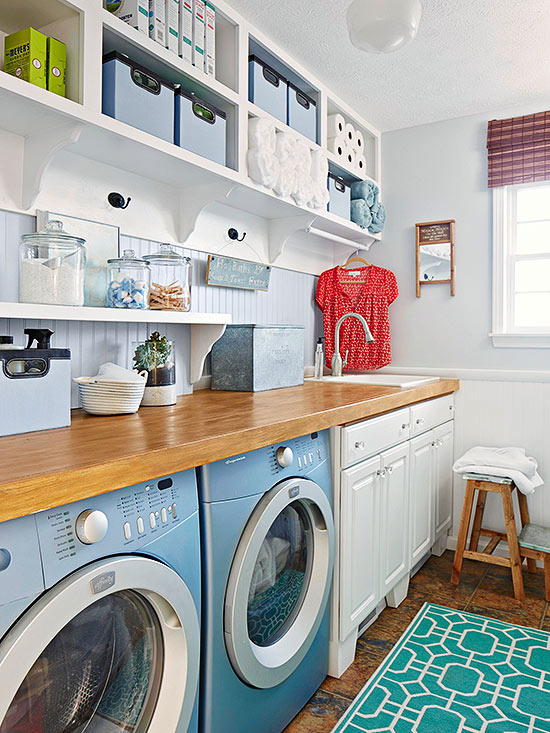 A hand cart is the perfect way to organize socks and whites, etc. It also doubles as a seat for when you're folding laundry or ironing. Hello, versatility!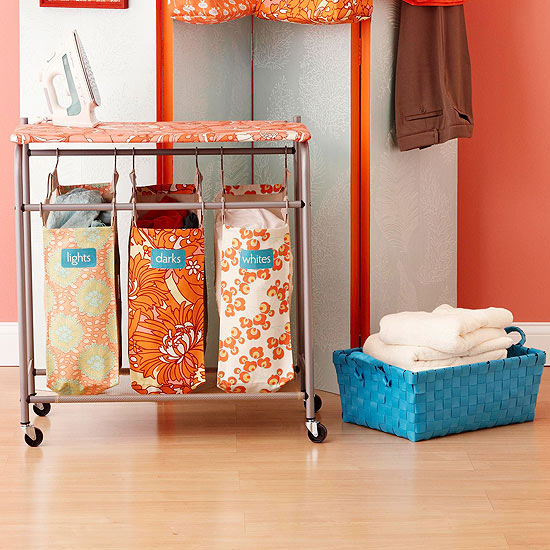 Clear jars are perfect for holding detergent packs or dryer sheets, and they're a great way to incorporate "farmhouse decor" in the most unlikely places of your home.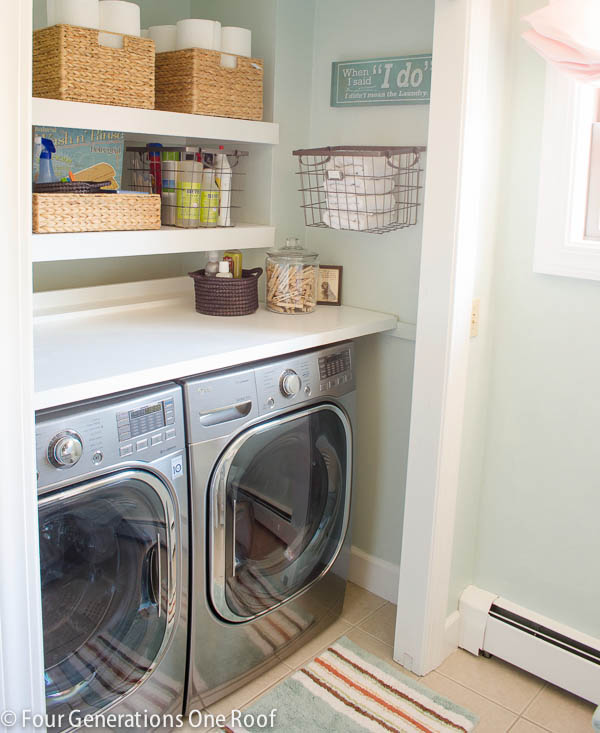 Finally, if your laundry room isn't also your craft room, its a fun space to hang crafts or even just store them. Also, if you lack space for a playroom. See about converting your laundry room into a playroom. This is all dependant on size, of course!