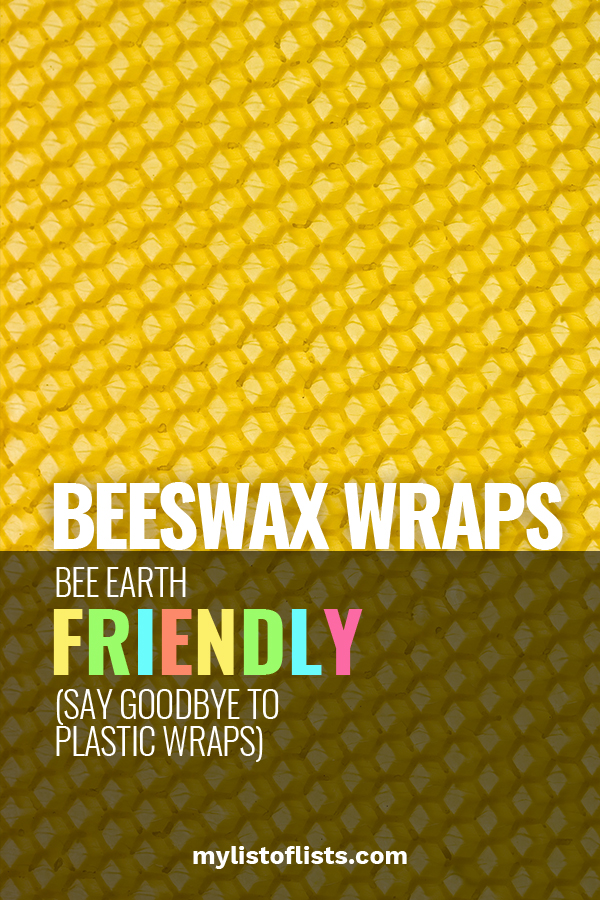 Say goodbye to plastic wrap and hello to a healthier, Earth-friendly alternative! Say hello, to Beeswax wraps! Beeswax cloth wraps can be used to keep food fresh, longer. Not only that, but they are completely reusable, as well! What could be better? You can purchase your own beeswax wraps online, or you can use my DIY guide to make your own below!
Here's what you'll need:
-100 percent cotton fabric
-Copal resin
-1.5 ounces of grated beeswax
-1 tablespoon organic jojoba oil
-Parchment paper
-paint brush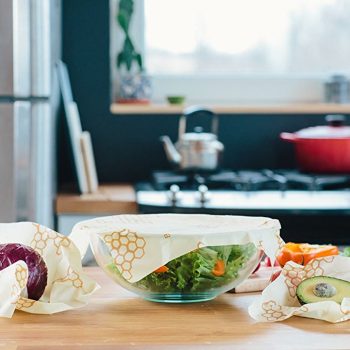 Image from Amazon
Step One: Wash and dry your cotton fabric before cutting it into various lengths. You'll want to cut pieces of different sizes to cover different kinds of fruits.
Step Two: Dump the copal resin in a glass measuring cup and heat in a medium-sized saucepan with boiling water. Allow the resin to melt completely (about 45 minutes) before moving on. It should be noticed that resin does not melt into a liquid, you'll know it's complete when it turns into a thick mass that "snaps" back.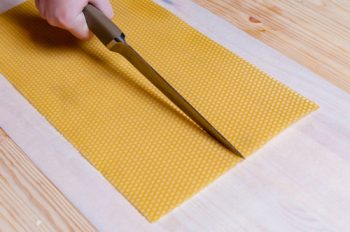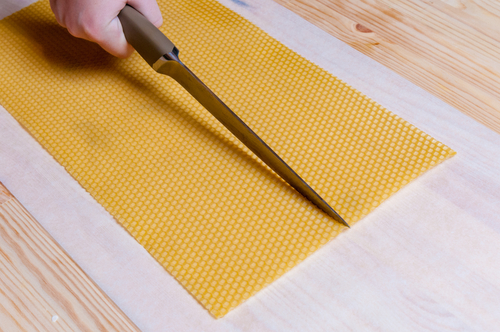 Step Three: Preheat your oven to 300 degrees. Pour the jojoba oil and the beeswax into the resin and stir to combine. Let it melt for fifteen minutes over the boiling water.
Step Four: Cover a cookie sheet in parchment paper that is slightly larger than all of your fabric pieces. Place the fabric onto your parchment paper.  Brush your resin mixture onto the fabric and cook for five minutes.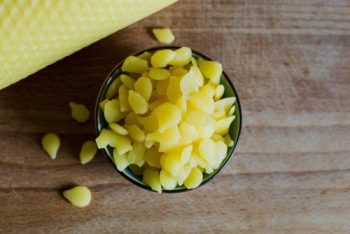 Step Five: Remove from over, and redistribute the resin mixture over the fabric with a paint brush. Do not let the wax solidify. Flip the fabric and cook for another three minutes.
Step Six: Run a paintbrush over the surface of your fabric one more time and then hang to cool.
Step Seven: You're all done! Just make sure to rinse your beeswax wraps in cold water before using.
You can use these wraps to preserve food longer and keep waste out of the landfill. Rinse with water in between uses and you can reuse these numerous times! Simply make yourself a new set when you feel like yours is getting dingy.