Itching to start crafting but don't have any supplies? Head to your laundry room, because you might have one of the perfect supplies readily available to you. Reach for your closest handful of clothespins, and get crafting with these clothespin crafts.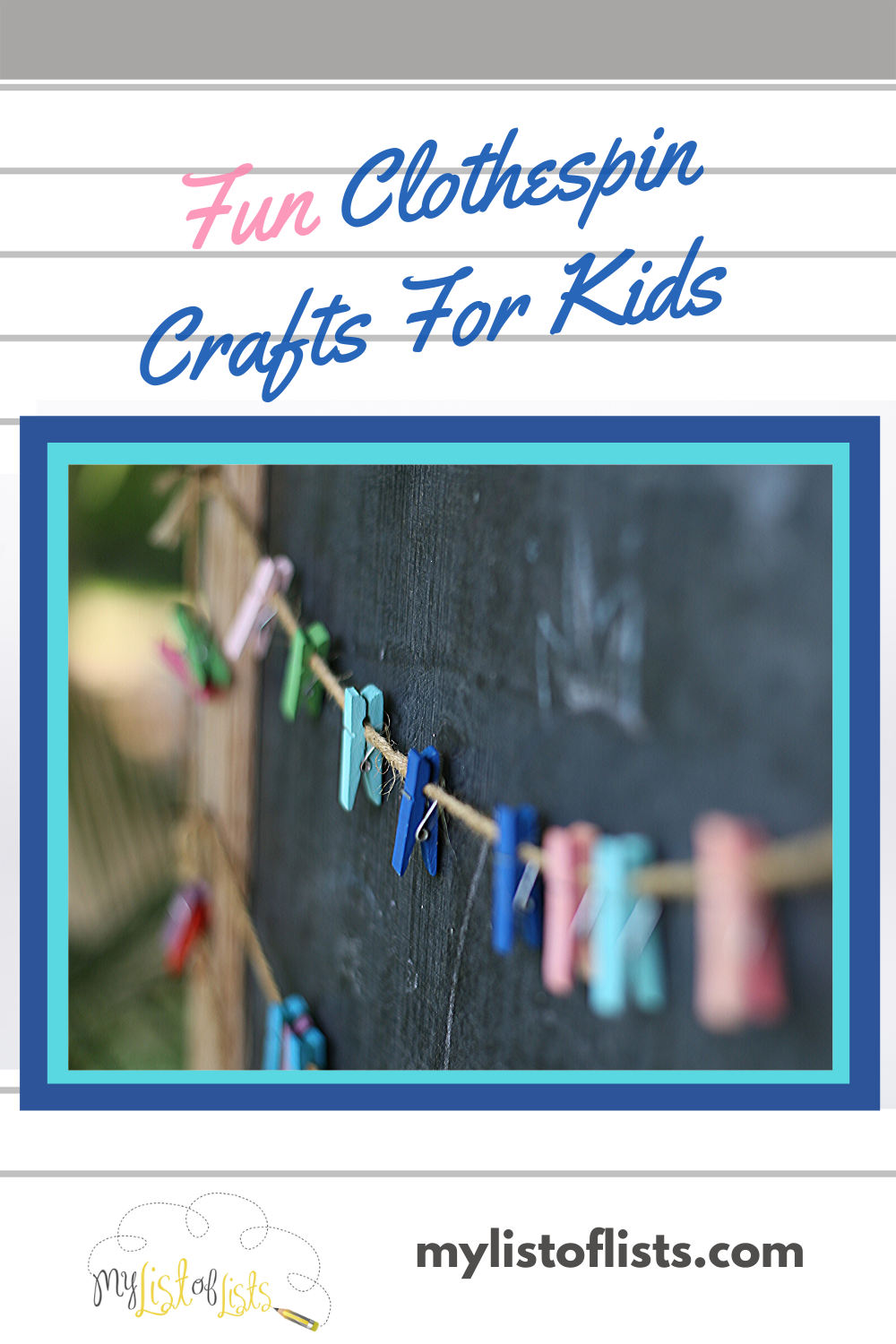 Clothespin crafts are a favorite thing for my kids to do during the summer while they're home from school. I'm always looking for easy and affordable crafts, and clothespin crafts are definitely our go to! Here are some of our tried and true favorites:
Clothespin Crafts For Kids
Father's Day was this past Sunday, but any day is a good day for a Dad gift! You will need pieces of cardstock, felt, and foam letters (found at Michaels) but you can create the garland easily with some twine and clothespins. We liked the contrasting colors of the project below.