Currently, the only thing adorning our table is kids school papers and unread mail. I'm dying to make an awesome centerpiece to make the dining room a bit more welcoming. As I searched for great ideas, these were some of the best ones I found:

1. Mason jar embellished or left plain with a bouquet of faux or real flowers. To add some interest to the display, consider placing the bouquet on a stack of vintage books or a thin slab of decorative wood. This unique look I found on Buzzfeed.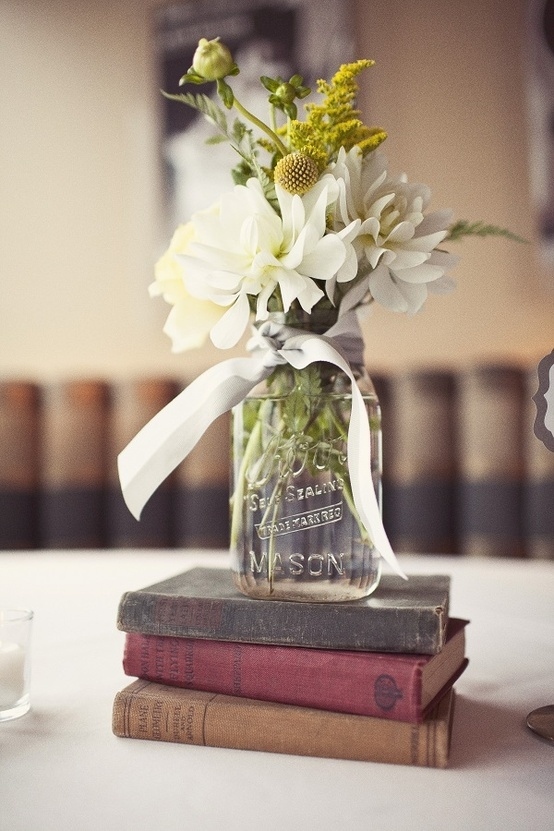 2. Bowl full of fall foliage like pine cones, red berries (fake), and other red/orange things. This is a perfect harvest centerpiece, and I absolutely love the globe bowl! Another great idea found on Buzzfeed.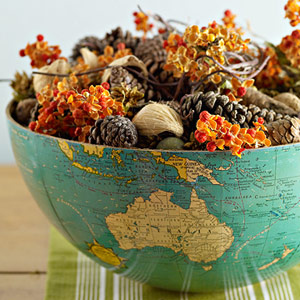 3. These are silk flowers in distilled water.  I think this is so pretty!  I can't find a link for it, but I found it on Pinterest.  If anyone knows who made this, I would love to link to them.  Leave it in the comments!
4. Tumbler or large glass vase filled with layers of different colored beans, with a candle nestled in the top. Very cute for a Halloween centerpiece. My hearts desire blog shared this idea with us.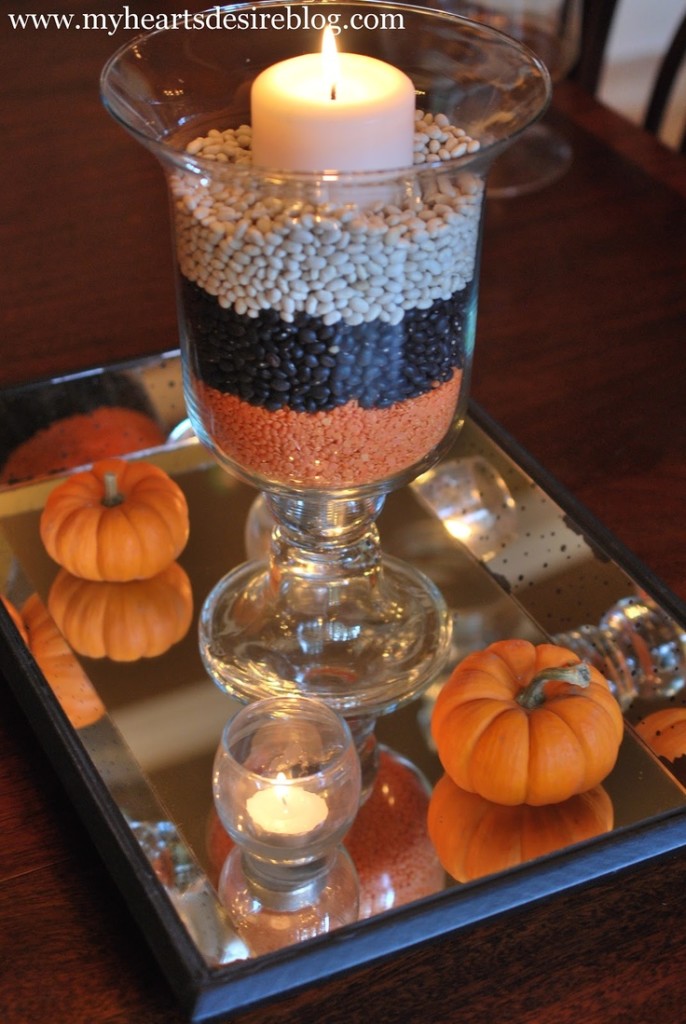 5. Candelabra-teacup centerpiece—this is probably my favorite idea. Get your hands on an old candelabra and hot glue vintage teacups to where the candles would go. Fill the cups with goodies or other things, or leave them empty. This would be darling for a luncheon or tea party! I found this at flickr.com.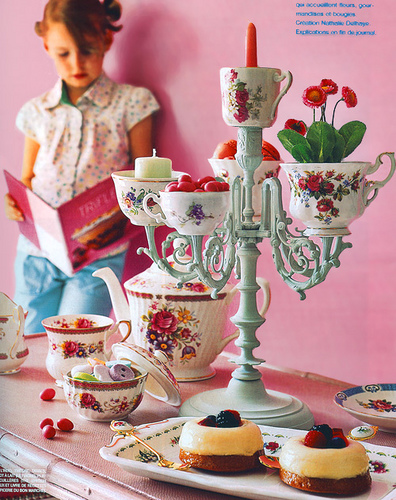 6. Scrap book paper tree—a plant that never dies! Find several small branches or twigs, attach leaf-shaped pieces of scrapbook paper using floral wire, and place in a vase. Full tutorial at Everyday Mom Ideas.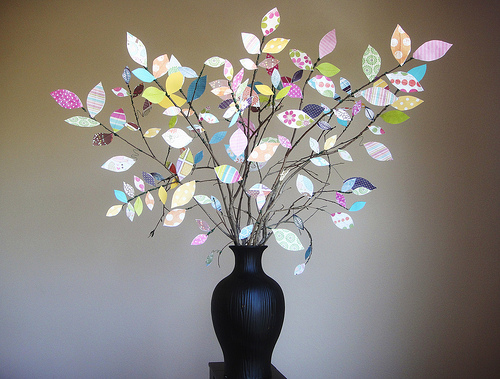 7. Puffy flower made from cupcake papers and placed in a vase. Perfect spring centerpiece that will last all season! Photo step-by-step found here.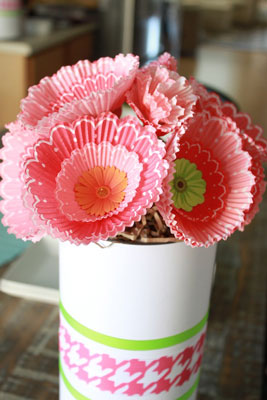 8. Look at this gorgeous Centerpiece made of paint stir sticks and flowers over at Wedding Chicks.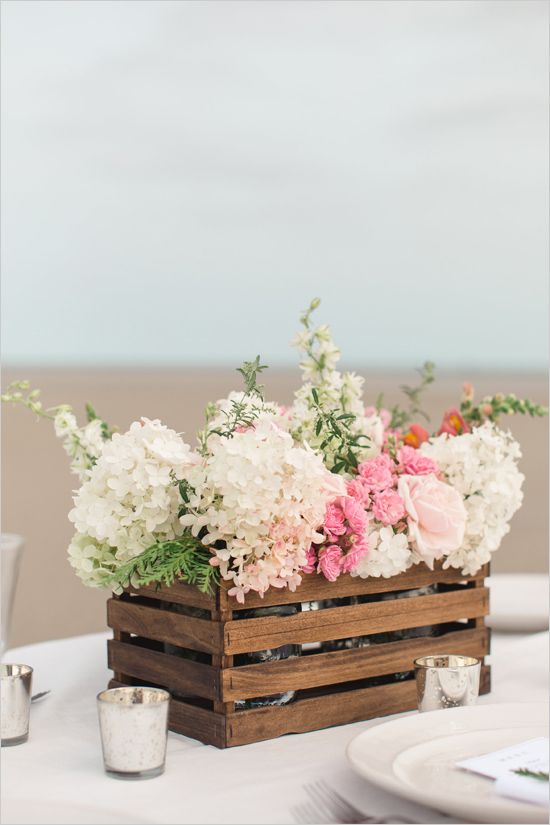 9. I love this rustic centerpiece by Shanty 2 Chic!  I think it is such a good idea to make it personal with the hanging pictures. Everyone will love this in your house.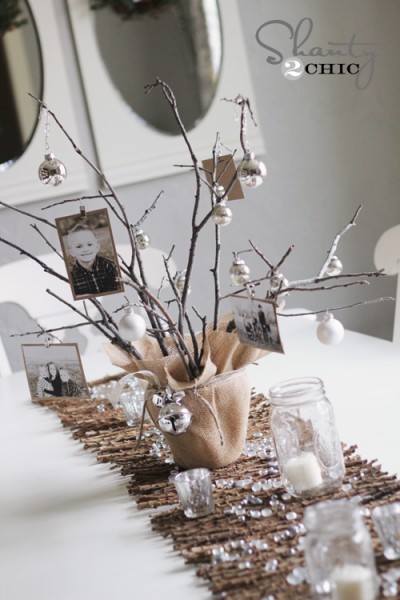 10. Here is a really great Spring centerpiece from Papery and Cakery!  Don't you love this?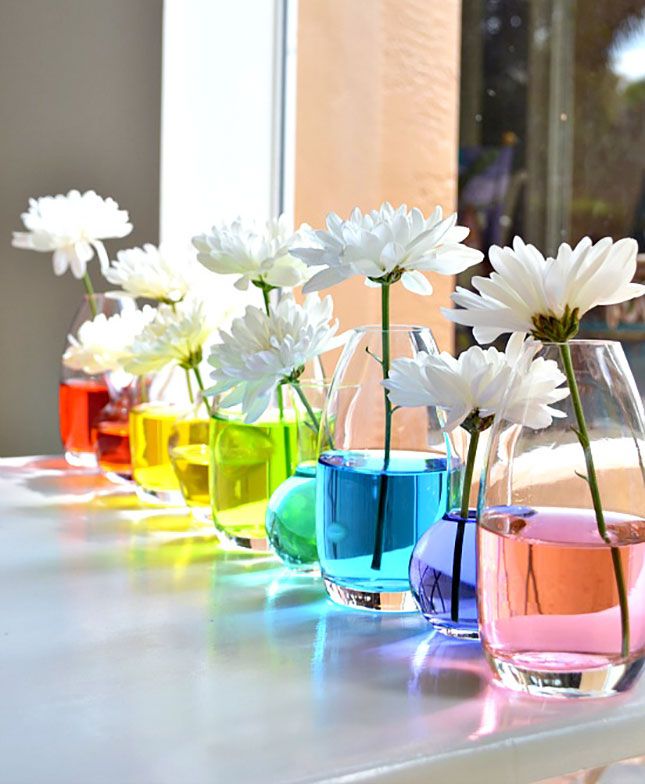 11. How cute is this lavender and twine wrapped candle? Such a simple touch to make a plain candle beautiful! And as the candle burns you'll be able to smell the lavender as well. Buzzfeed shows us how to make this beautiful centerpiece.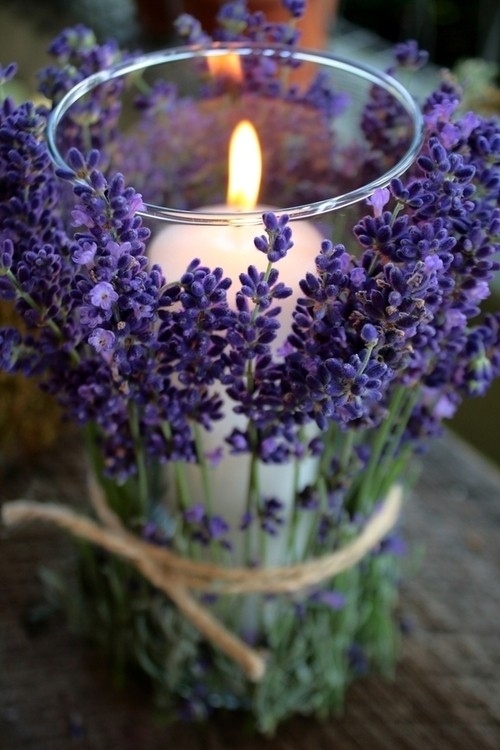 12. I love hoe colorful these can be and just think of how yummy your house will smell! The Yummy Life shows us how to make and use these!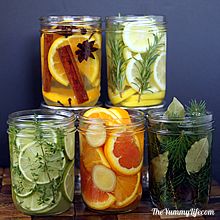 13. This is such a unique look! I found this idea on TODAY. Great way to use old corks and it gives the candles a really cozy look!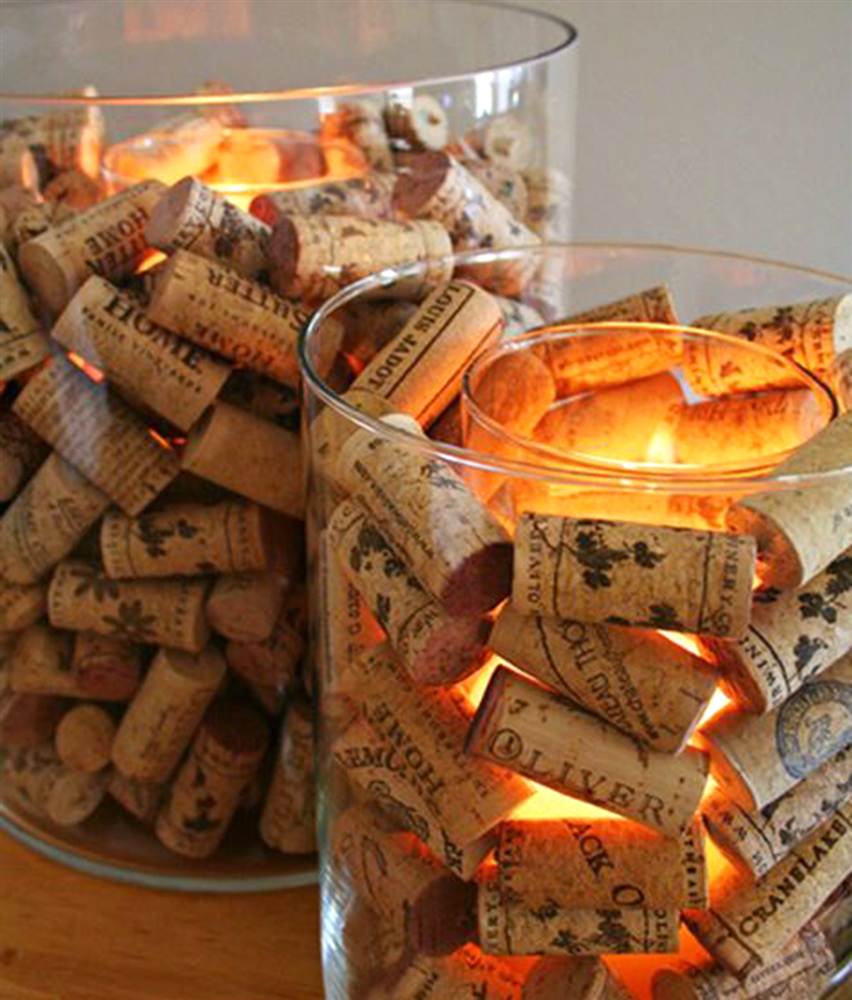 14. I think this would look great as an indoor, or outdoor centerpiece. It would be cute even without the painted rocks, but they really add a nice flare! Here how to make this great centerpiece.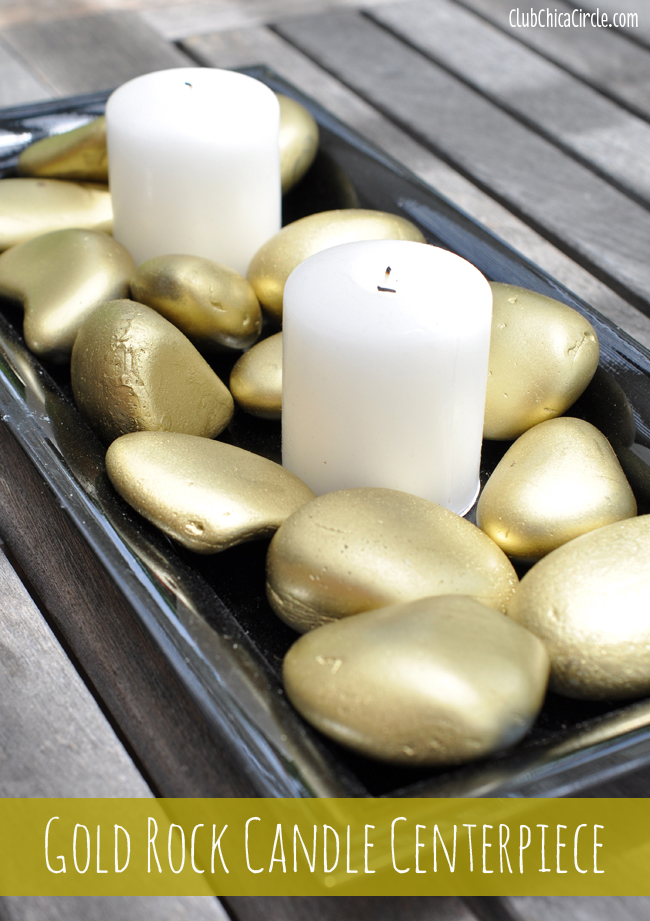 15. This is definitely one of my favorite. Perfect for a last-minute decoration that won't look last-minute! Buzzfeed shared this one with us. Replace the ornaments with something else and this can be a year-round centerpiece.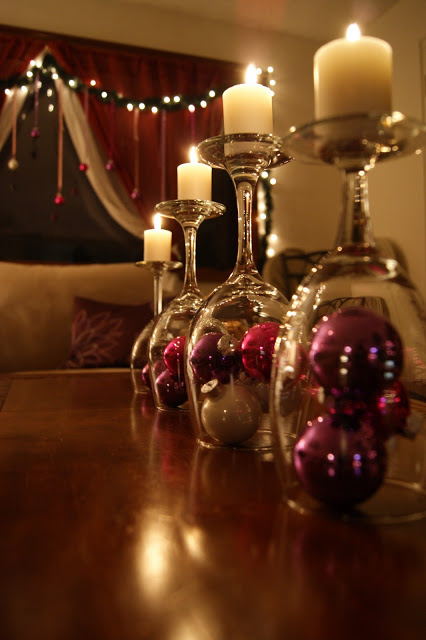 I hope you have liked some of these fun idea and are inspired to create your own centerpiece!