It is my favorite time of year!!  I love football season!  One of my favorite things about football, of course, is the yummy snacks to make. Here are 12 great snack ideas for your football get-togethers!

Football-Shaped Turnovers
Made from pie crust stuffed with meat, tomato sauce, and cheese, shaped into a football. Recipe here. (Source: spoonful.com)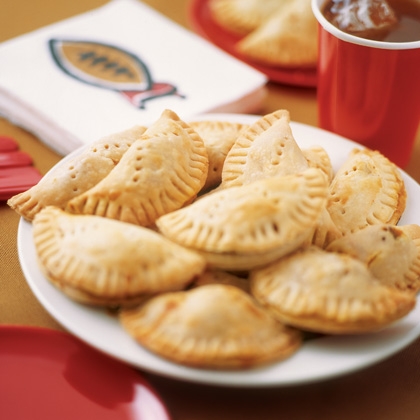 Football cheese and crackers. Top Ritz crackers with a football shaped slices of ham and cheese—use a leaf-shaped cookie cutter or freehand it. Use mayonnaise to add the "lacing" on top. Idea from Gimme some Oven.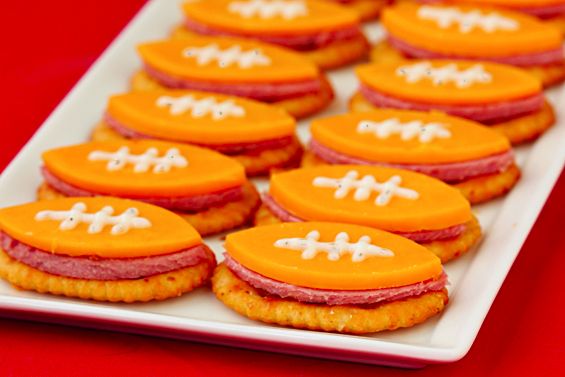 Goal Post Cupcakes
Ice the cupcakes to look like grass and add a goal post topper made from straws. Instructions on Cafe Yak! I love this idea, and I'm sure your guests will too!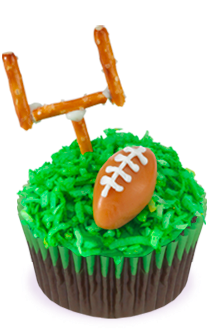 Jalapeno Poppers
A great party food with a kick! Recipe found on Chef-in-Training.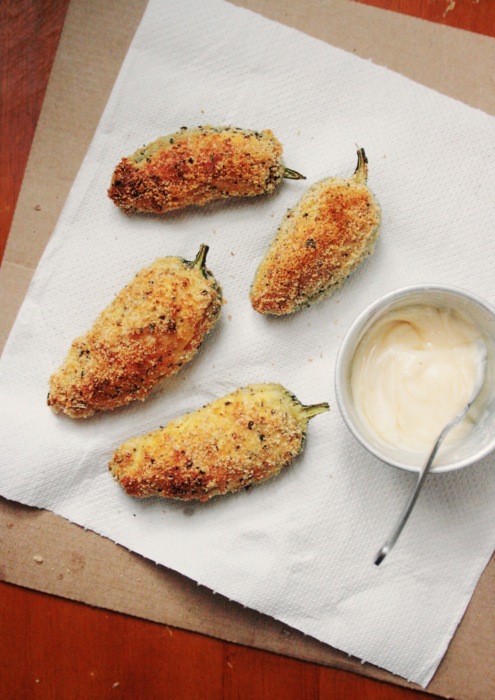 Stuffed Mushrooms
 A personal favorite of mine. Make a lot, because these will go fast! Recipes on Chef-in-Training.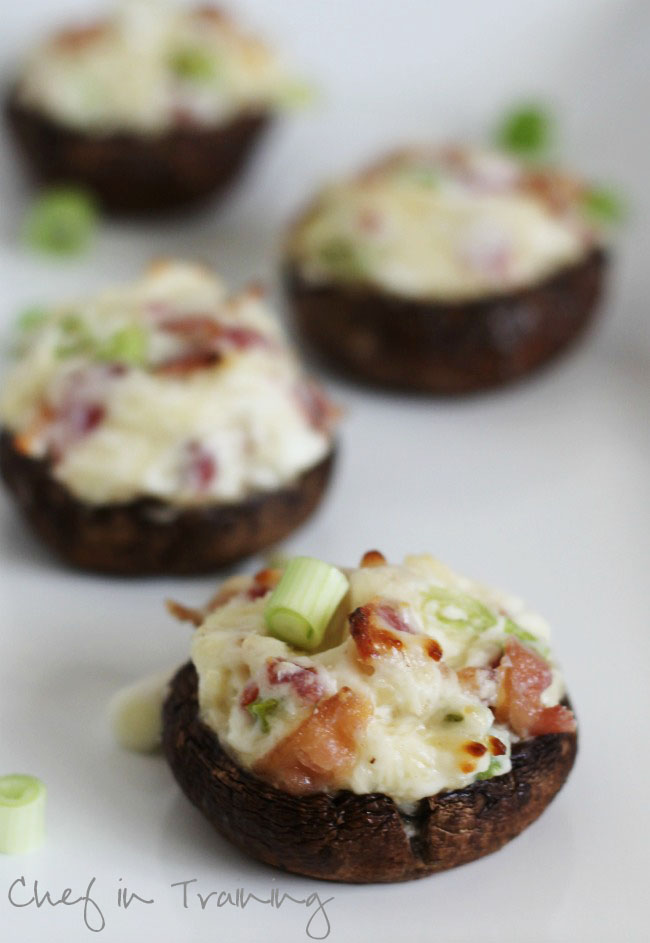 Homemade Onion Rings
Crispy and delicious! Dipping sauce included from Brown Eyed Baker.
Pizza Quesadillas
Butter-fried tortillas with mozzarella cheese and pepperoni in between. Cut into quarters for easy sharing and dip in marinara sauce. I can't wait to try this recipe I found from The-Girl-Who-Ate-Everything!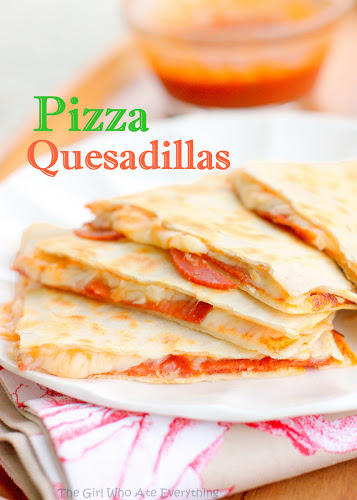 Hot Onion Dip
Chips and dip are a must at football-watching party. Check out this delectable recipe from Chef-in-Training!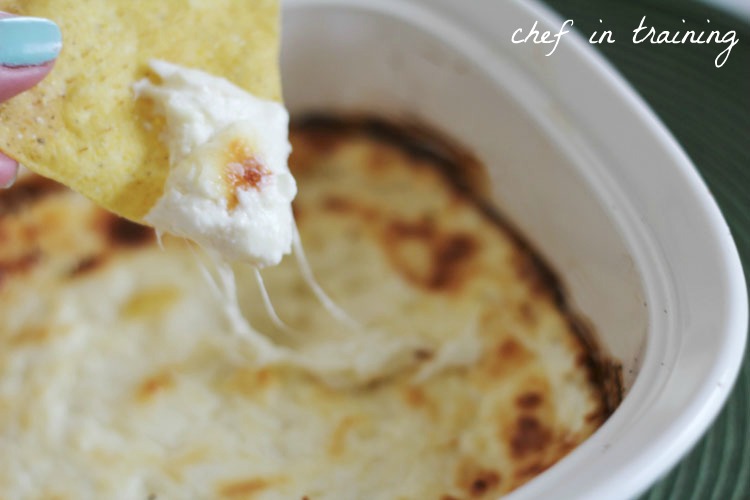 Buffalo Chicken Nachos
These loaded nachos (seriously, you can't even see the chips) look deeeeee-licious! Recipe from The-Girl-Who-Ate-Everything.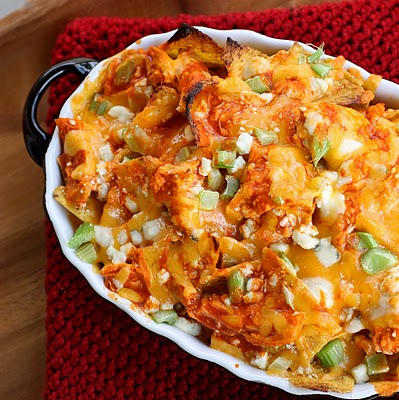 Football Snackium
This looks like way too much work to me, but if you have some extra time on your hands you will definitely WOW guests with this football snackium! I thought it was too cool not to share! Find out how to make your snackium on BuzzFeed.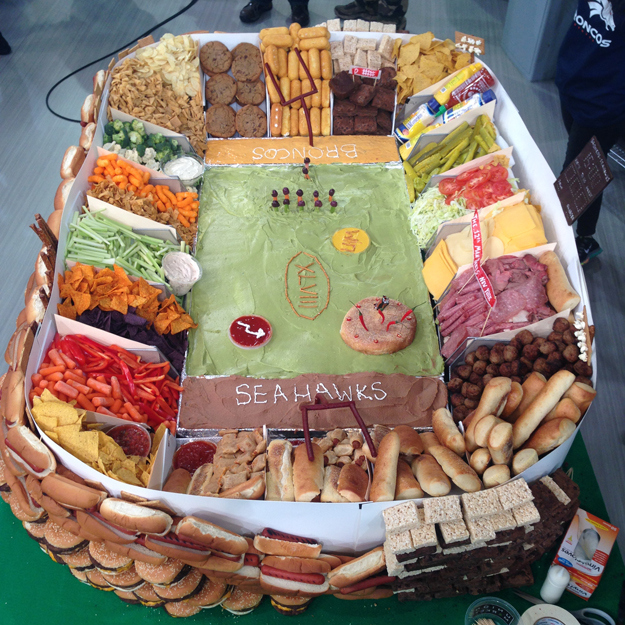 Chocolate Covered Strawberry Footballs
Everyone loves chocolate covered strawberries. They are sure to be a hit at your football party, and their pretty simple to make! Domestic Fits shared how-to directions.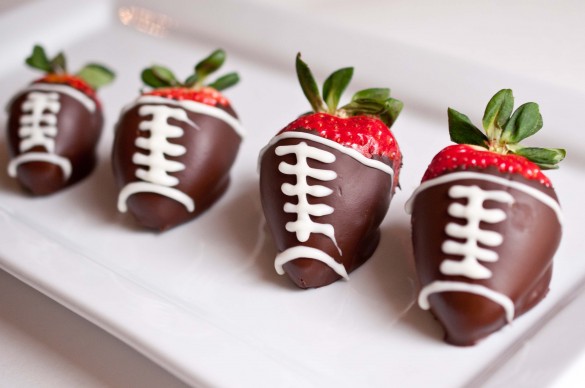 Peanut Butter Football Dip
I think this is a good switch up from the regular chips and dip that are sure to be at every party, and come on…chocolate and peanut butter? You can't go wrong! Find the recipe for your peanut butter football dip on Daily Buzz Food!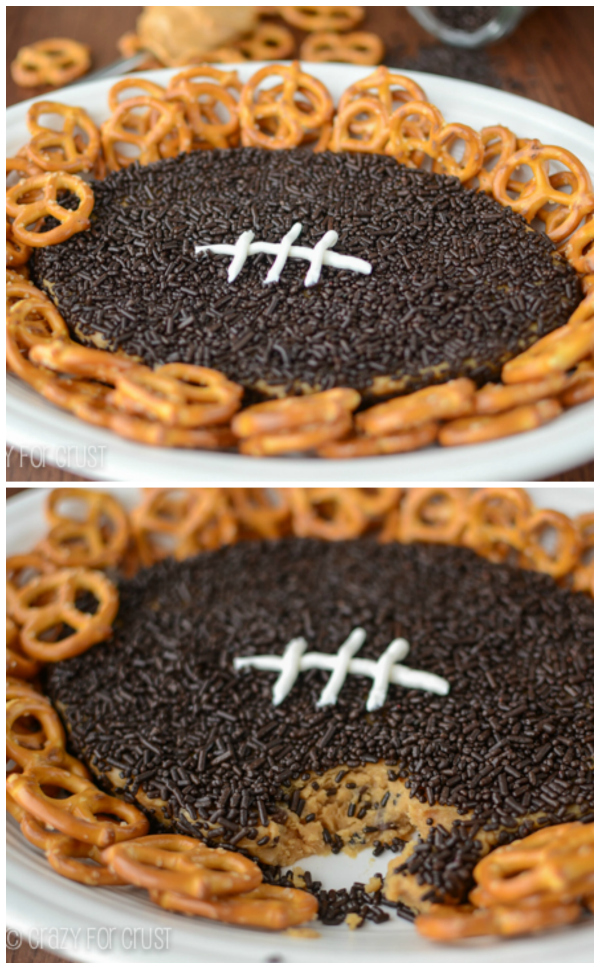 Now you're all set to throw an awesome football party! And even if your team can't pull off a victory, the food is sure to be a win!