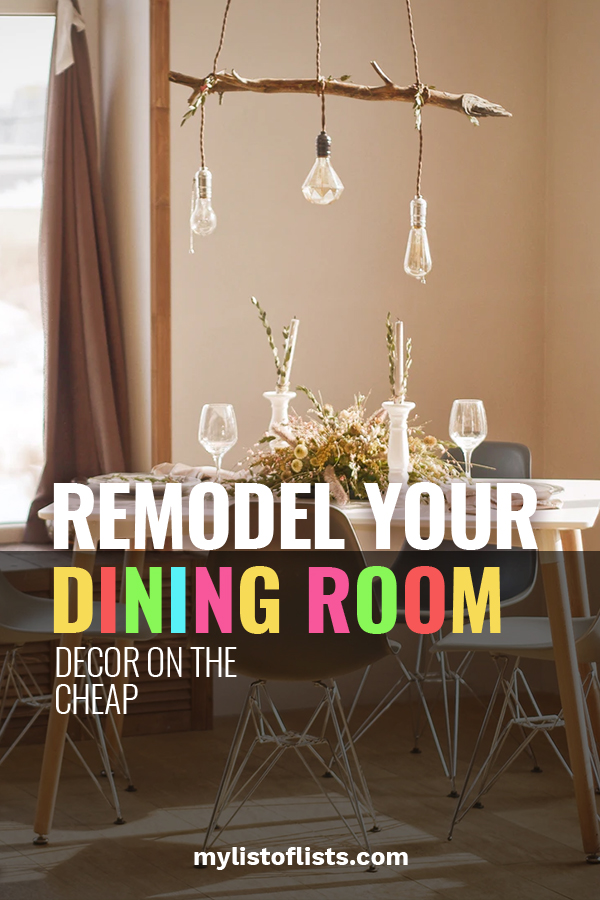 Simply dying for an easy way to update your dining room decor, for virtually no money? Here at My List of Lists, we've got you covered! A simple coat of paint, an impressive gallery wall can go miles if you are dying to update your space. Here are a few of my favorite ways to update a dining room, on a budget!
The first thing one should tackle when revamping their dining space, is deciding what kind of lighting you want! Lighting is a crucial part of any space. Here, Martha Stewart decorates with a modern spherical chandelier. You won't believe what the space looked like before she got her hands on it!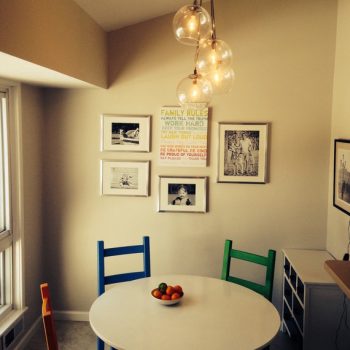 New dining chairs might seem like a big expense, but it doesn't have to be! Visit thrift stores, furniture sales, or even a yard sale or two. If all else fails, you can always reupholster  the set of chairs that you already have, using this tutorial from Picky Stitch! Dining room inspiration from HGTV.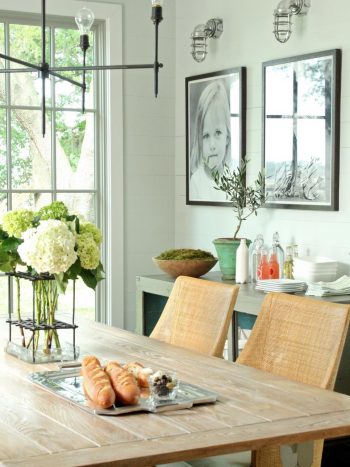 If wall space is hard to come by in your home, you'd best avoid this idea! But if you have enough space, a galley wall is just the kind of update your dining room needs. Keep your pictures at an "odd" number, and make sure there's a hint of color somewhere on the wall! Idea from Martha Stewart.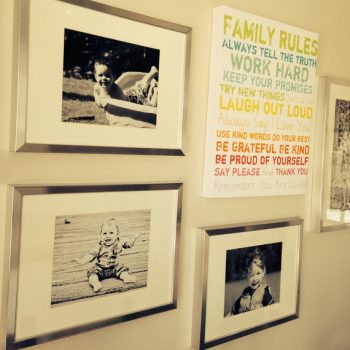 A new tabletop can really make a space look brand new! Here, the dark wood looks like it came straight out of that wooded and shady backyard! This stunning tabletop was built using reclaimed wood. Seriously! From Daily Dream Decor.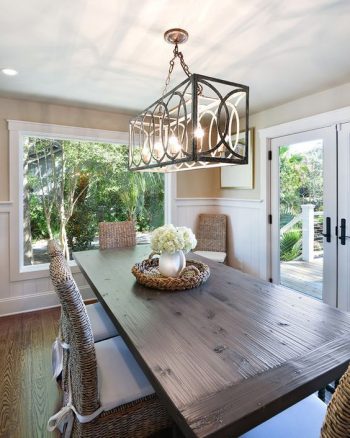 Above all else, if you still aren't happy with the overall appearance of your dining room. Slap a coat (or two!) of bright paint on the walls! While the shade pictured isn't exactly "bright" the cool grey tones make the space look classy and extremely high end. Which is what most of us are going for, right? Image credit goes to Nashba.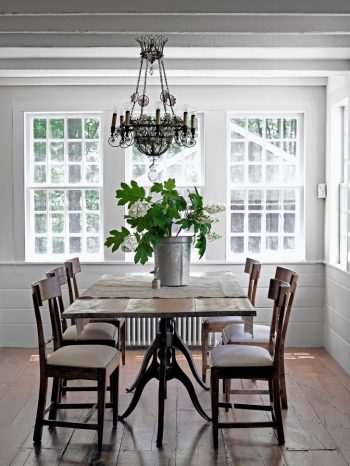 A dining room simply isn't complete without an eye catching centerpiece! Centerpieces are a terrific way to work holiday decor into your home and they're even better at dressing spaces up! Find one fit for your event here.