It there no end to the amazingness of what a mason jar can do?  It is the perfect "itch" for your crafty scratch. 🙂
Purchase mason jars for cheap via Amazon! 
Soap dispenser
Isn't this a cute soap dispenser? Learn how to make your on Turn it in to a Jar.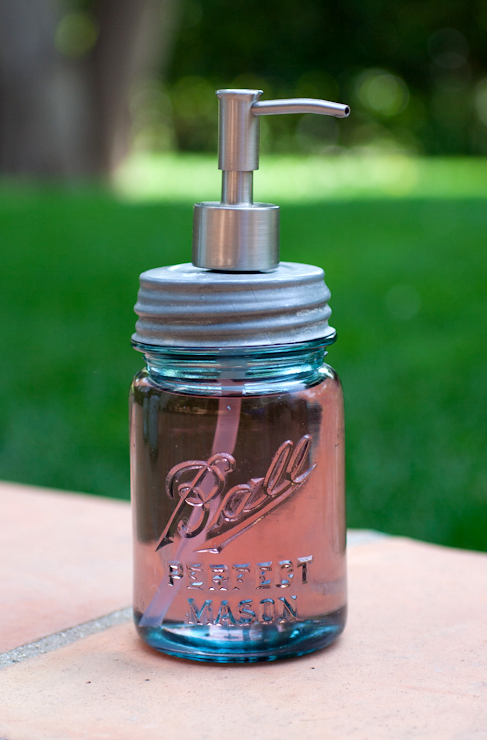 Colored Sand Art
Fill a mason jar with layers of different DIY colored sand to create a beautiful, artistic look. How to on Put it in a Jar.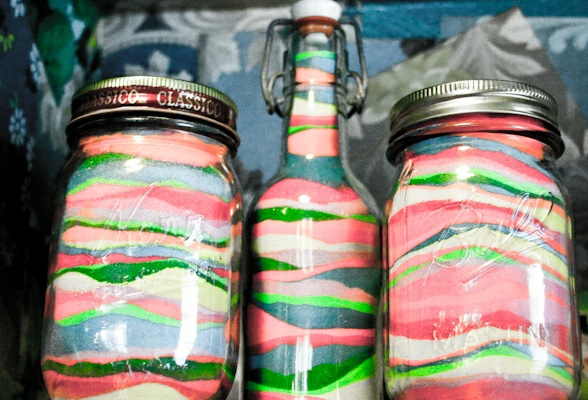 Message on a bottle
Write a word or message on your jar with a hot glue gun, so the letters are slightly raised. Wait for it to harden, then spray paint over the entire jar. You could also sprinkle glitter over the letters instead.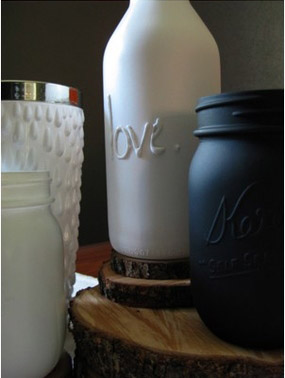 Colorful container
Fill a mason jar halfway with colorful sprinkle dots, and use as a pen or pencil holder. An easy way to brighten up your work station! The Farm Chicks  gave us this cute idea.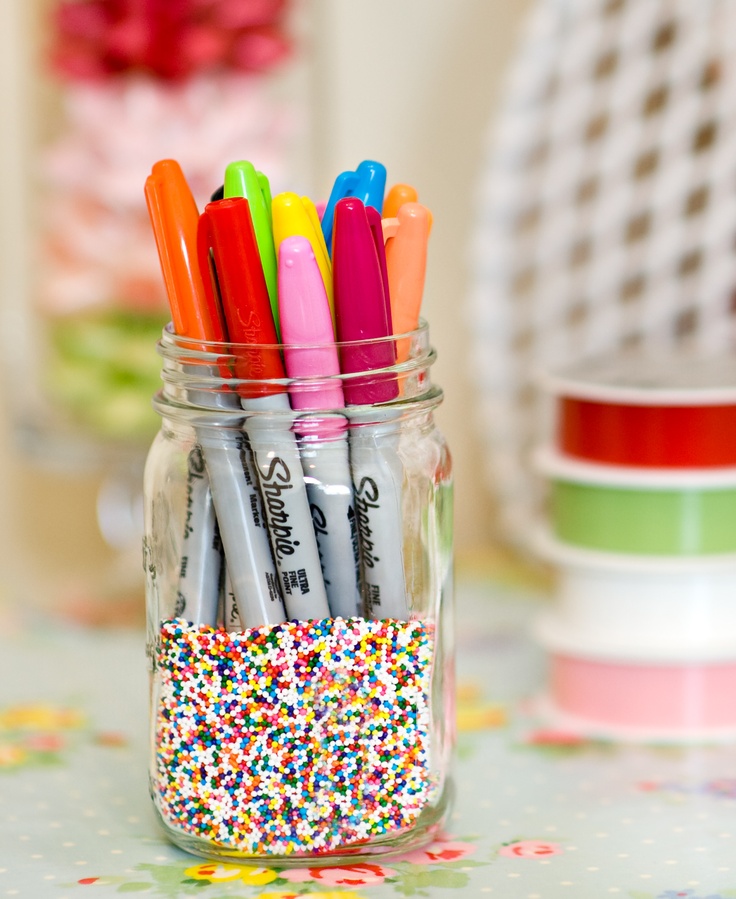 Hanging Lantern
This one is particularly popular because of its simplicity and adorableness. Decorate the jar however you like (paint, cover with lace, attach ribbon, etc.), insert a tea light, and hang from wire. Tutorial on DIY Wedding.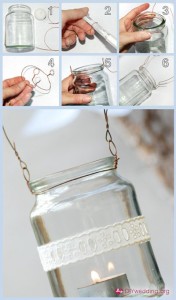 Floral Vase
Another simple idea: fill the jar with soil and plant real flowers inside, or decorate the jar and display faux flowers. Idea from Cupcakes and Crinoline.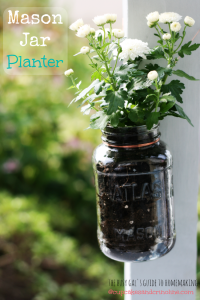 Mason Jar Candles
These Mason Jar candles are really amazing.  Love them!  Found them on the amazing Candy and Clothes.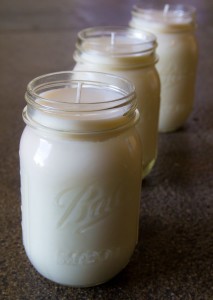 Spice Jars
These spice jars, I found on Dwellings By DeVore, made from mason jars are the best! I actually have made these (lids are different color) and I love them.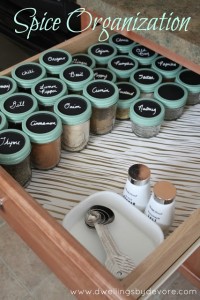 Votive Candle Holders
Aren't these lovely? Even with battery candles they can make your home seem more cozy and beautiful. For the full tutorial on A Beautiful Mess.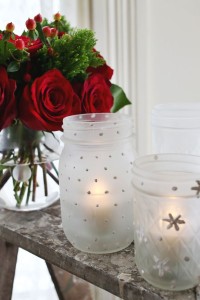 Cupcake Liner Holder
Storing cupcake liners is such a pain! This is a cute and easy way to get organized. I found this on Glamumous.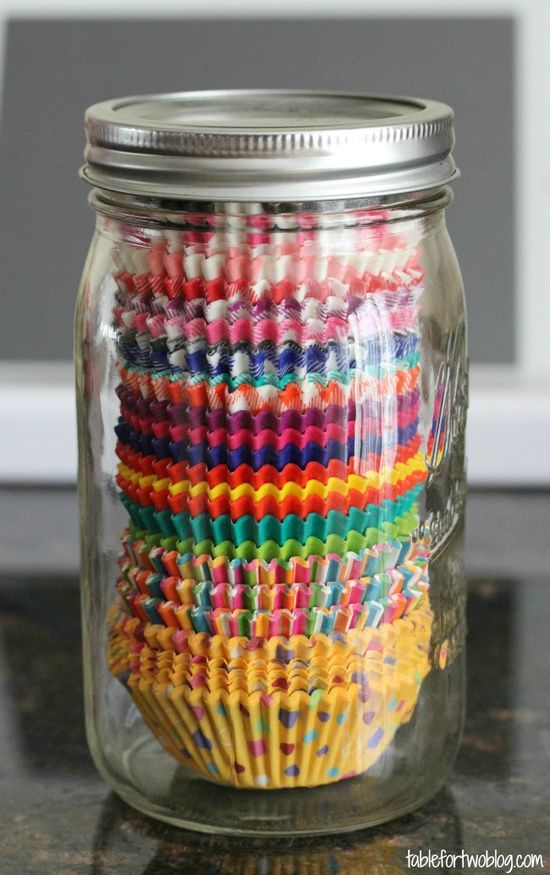 Halloween Mason Jar Lantern
What a fun Halloween decoration! For this great idea and the tutorial visit Penny Pinchin' Mom.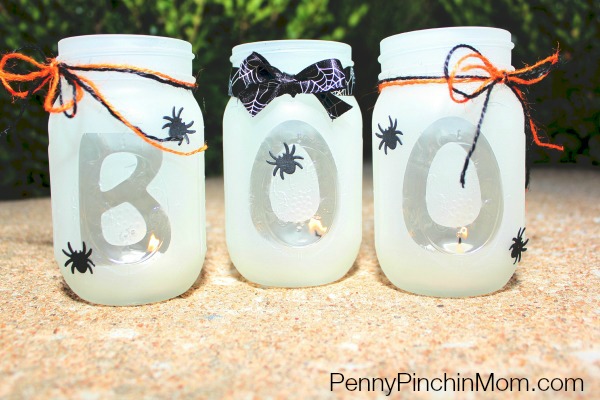 Mason Jar Mug
For you or the kids! I love the idea of making my own mug rather than going out and buying one! For the full tutorial visit Fine and Feathered.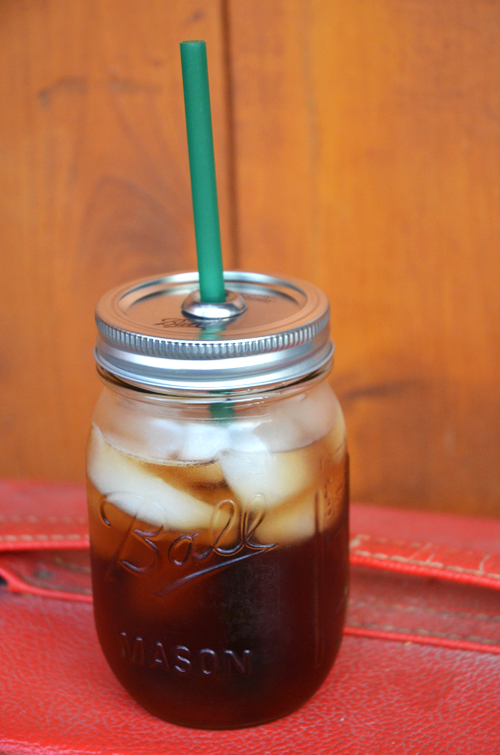 Mason Jar Tissue Jar
Tissues are something that we always seem to need around..especially as the weather gets colder, but tissue boxes aren't the best decoration. Well…problem solved! Create a mason jar into a cute tissue box that will look great in any room! Tutorial found on Landee Lu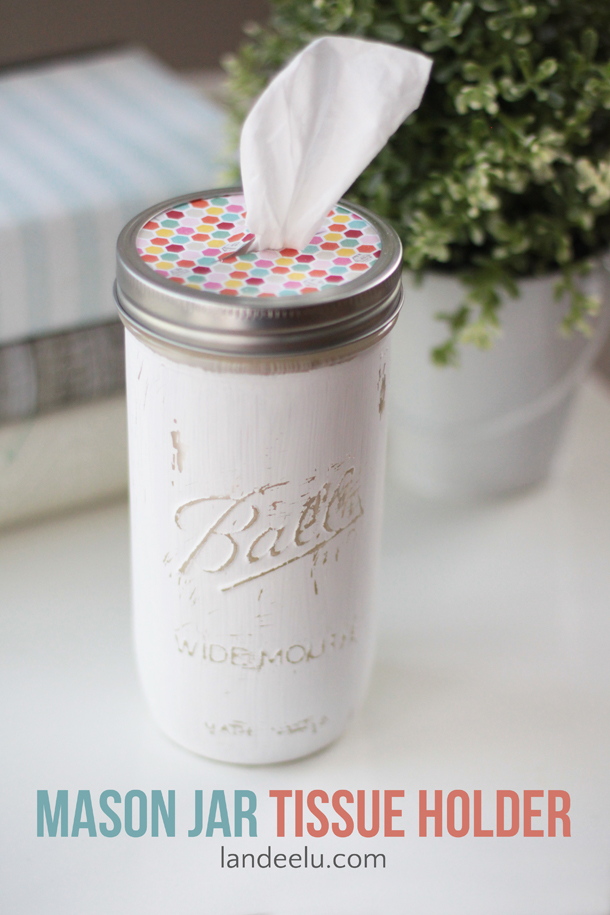 .
Keep the Change Jar
Perfect to put in your laundry room to collect all that extra change you find in pockets. Tutorial here.
Kitchen Storage
Not only will this organize all your dry baking goods, but it would look so cute if you want to use it as a kitchen decoration. Full tutorial (including the decals) on The Painted Hive.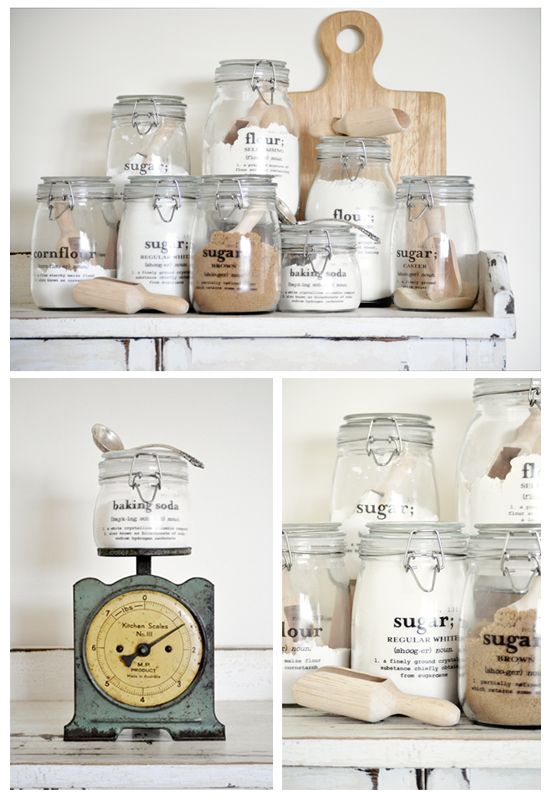 Bride Emergency Kit
Trying to find the perfect gift for the bride, well I think I found it! Everything that the bride will need on her big day all inside this cute mason jar. How-to on "The 36th Avenue".