Glow sticks are so much fun and who knew they were so versatile?  The fun doesn't have to end with trick-or-treating or the 4th of July… Here are some really fun ideas you can do with glow sticks:
Cotton candy on a glow stick—as if cotton candy wasn't awesome enough! It glows super well.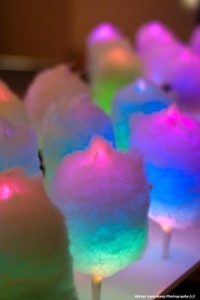 Glow sticks in helium balloons (insert glow sticks before you blow the balloons up)—perfect for evening/nighttime parties. Aren't these fun?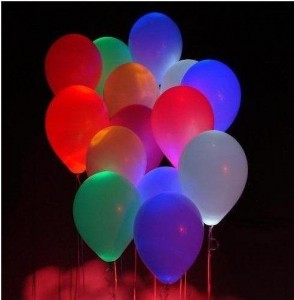 Create a glow-in-the-dark hopscotch game by arranging glow-in-the-dark rings on the ground in a hopscotch pattern.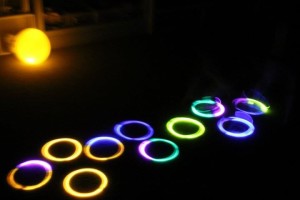 Write a glow-in-the-dark message on the wall using skinny, bendable glow sticks to create letters. Love this!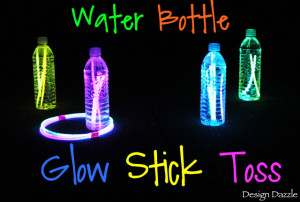 Create a glowing mason jar lantern that looks amazing.  Instructions are here.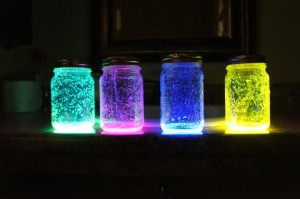 Make a glow stick ring toss game—use water bottles with skinny glow sticks inside as targets, and connect skinny glow sticks together to create rings.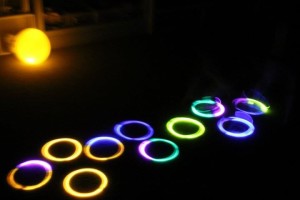 Connect a long strand of skinny glow sticks together and wrap around/attach them to a hula hoop using zip ties.