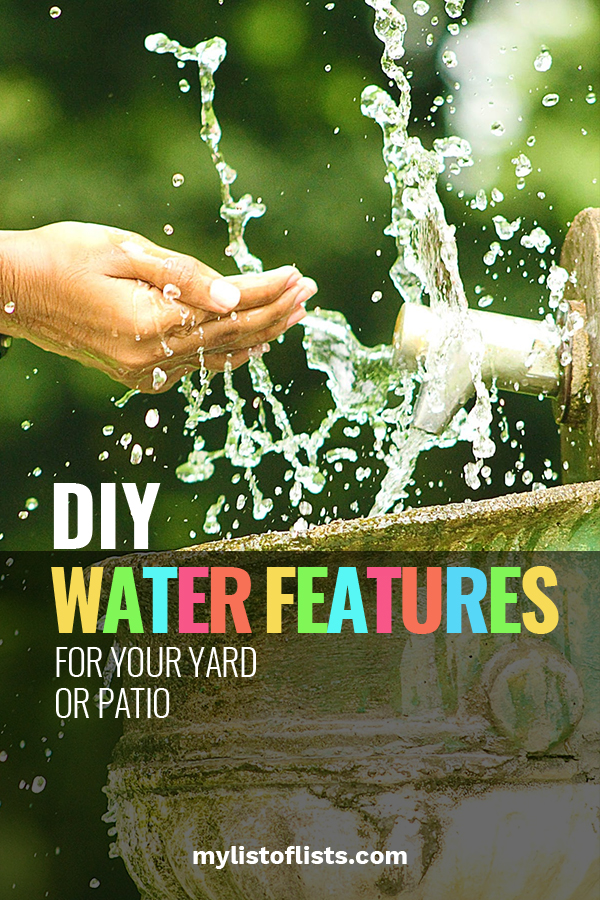 Brighten up your backyard, porch, or patio with a DIY water feature! They're easy to make, and they make any outdoor space instantly relaxing. I've already made two or three this year! Pick up everything you need for these projects at Michaels, Amazon, or Hardware World!
This outdoor DIY water feature was featured in an episode of Yard Crashers, and I think it's the best part of the whole yard. Thick metal pieces may be tough for beginner DIYers to wrangle, but this video will help you figure it out!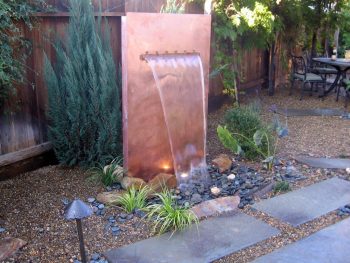 The Koi fish aren't included in this DIY water feature, but I think you could add them in without much difficulty! DIYers will need to line a plastic bin like this one to build one for themselves!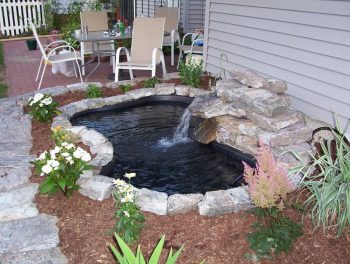 Use a kit like this from Amazon to create a water feature similar to the one featured here. Add river rocks to the base of your fountain for more effecientcy. Doesn't this add a lovely texture to your yard?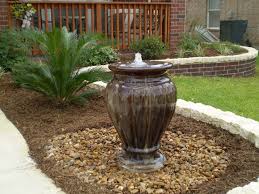 I wasn't able to track down the DIY instructions for this waterfall project, but that didn't stop me from posting it! I believe this blogger took a piece of scrap metal, and outfitted it with a "rain" setting overhead shower.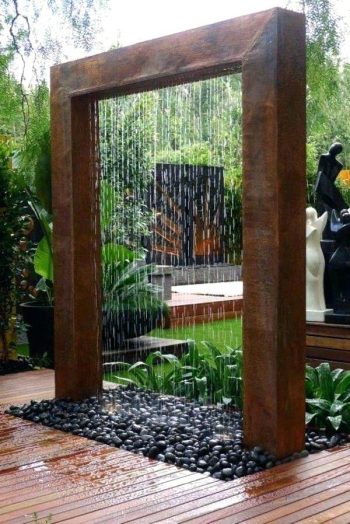 Another backyard water feature courtesy of Yard Crashers, this one takes the cake with it's rustic touches. Imagine sitting on the patio with this cascading down in the background!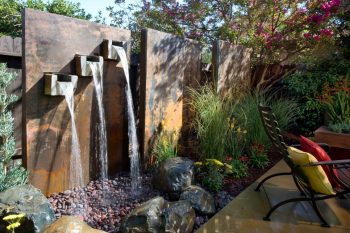 See that gorgeous hanging fixture in the corner? It's actually a chain water fountain! DIYers shouldn't be intimidated, it's actually a very manageable project! You'll need a water pump of some sort to keep this circulating!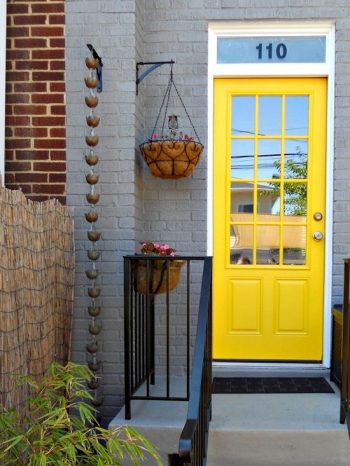 Looking for a way to get a water feature in under an hour? All you need is a ceramic pot, and a large water fountain pump. Line the inside with gravel, and make sure that your pot doesn't have a hole for drainage!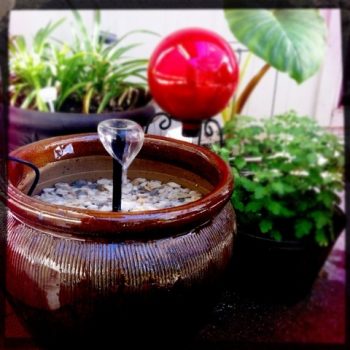 Repurpose what you've got and turn old pieces of thrift store decor into a function outdoor water feature. Seriously! This blogger used cake stands and other platters. What could you create?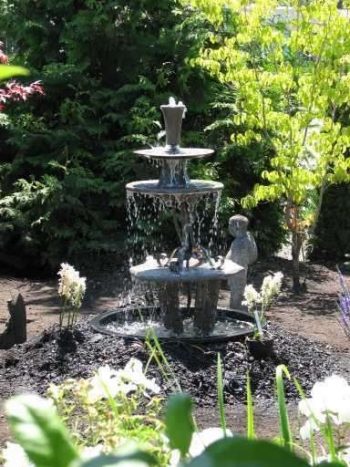 Turn your patio into an oasis with a DIY water feature for your yard or patio! Use these links for help creating your own.
Bronze Water Fountain from DIY Network
Koi Pond from i Creative Ideas
Tall Vase Fountain from Poppen Design 
Metal Shower Head from Google
Three Tiered Water Fall from DIY Network 
Chain Water Fountain from DIY Cozy Home
Large Planter Fountain from Coach Craig
Thrift Store Recovered Fountain from Instructables