Even small and simple organization methods can make a big difference in your home. I've found a bunch of organization tips that are easy to implement and cost practically pennies! You can find all the materials at your local dollar store, and with a little help, they can help you transform your home! So let's get organizing!
Is it time to stock up? Click this link for a special Dollar Tree deal for my readers! 

iHeart Organizing posted this beautifully organized pantry. The storage containers cost only a few dollars, but by adding these lovely printable labels, the pantry looks like a million bucks! The labels are free on the website, so go check them out and give your pantry a make-over!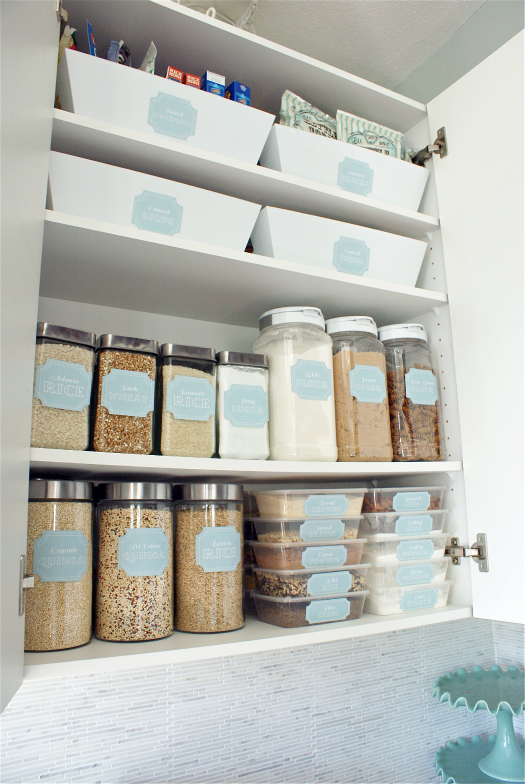 Minimoz posted this dollar store hack that is just brilliant! If you've got spools of ribbon floating around, put them on a wooden dowel, and then put the dowel through a small tub with holes from the dollar store. You'll never lose your ribbon collection again!!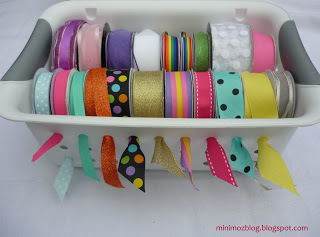 iHeart Organizing posted a tutorial for this beautiful basket which would be perfect for organizing yarn, or even laundry! Just take a large plastic basket and slowly glue thick yarn around the base, working your way to the top. This is so easy to customize to match your house, and no one will guess that it originally came from a dollar store!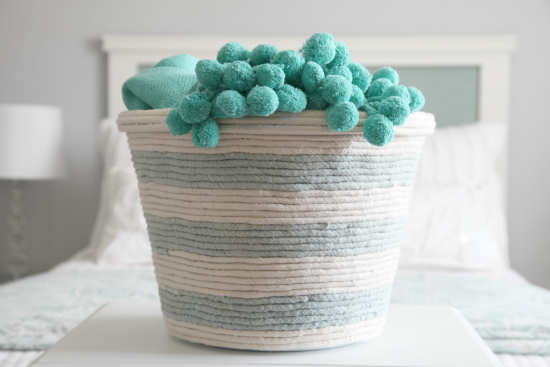 The Country Chic Cottage suggests organizing your wrapping paper supplies in an inexpensive shoe rack! Just hang the shoe rack from a closet door and fill it with your favorite wrapping papers and ribbons. If you can find a clear shoe storage system, those work best.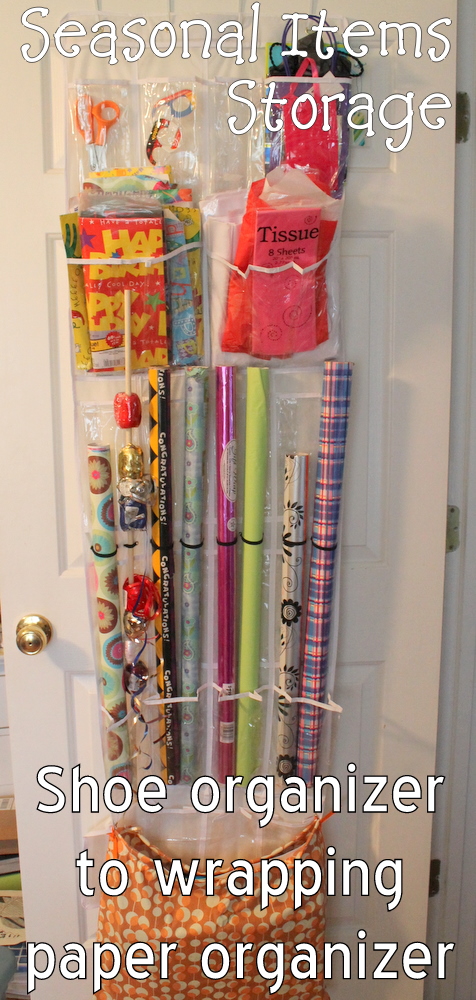 The Complete Guide to Imperfect Homemaking posted a tutorial for organizing pesky electronic cables. These always get lost at my house, but by putting them in plastic cups with labels, and then putting the cups in a small basket with a lid, your cables will stay out of sight and completely organized! It's a win/win!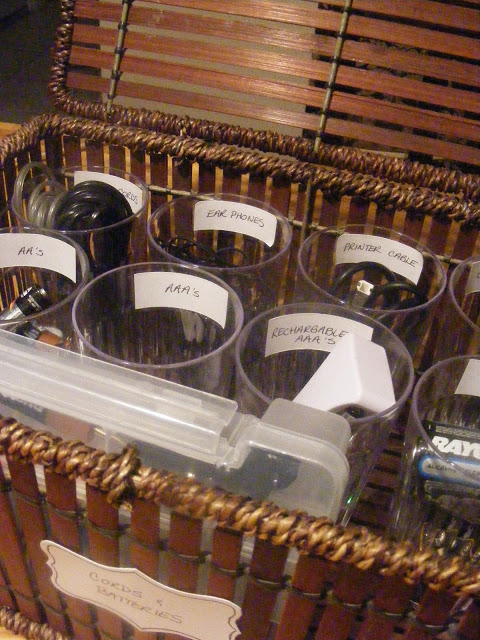 Super Woman had the great idea to place a magnetic strip bought at a dollar store to the inside of a medicine cabinet. Bobby pins stick onto the magnetic strip so you never have to go looking for them again! This DIY project would probably save you considerable money in the long run!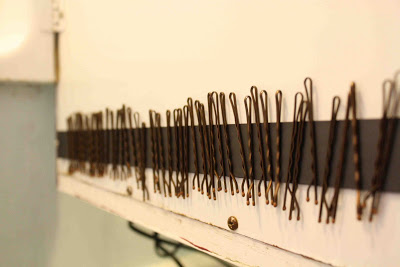 The Idea Room suggests organizing your hair accessories in a small plastic tackle box from a dollar store. If the box is clear plastic, you'll be able to easily see what's inside. The dividers help keep things untangled and sorted so you never have to scramble around look for anything! Your daughters will thank you for this!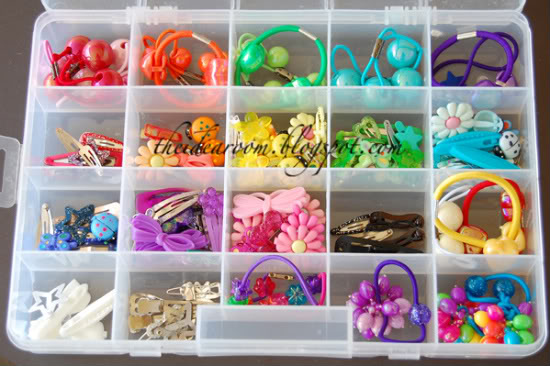 Organizing Made Fun used cheap plastic drawers to make a lunch making station in the kitchen. Filling each drawer with a part of lunch helps make packing lunches a piece of cake! And you can just hide the plastic boxes behind cabinet doors when the kids go off to school!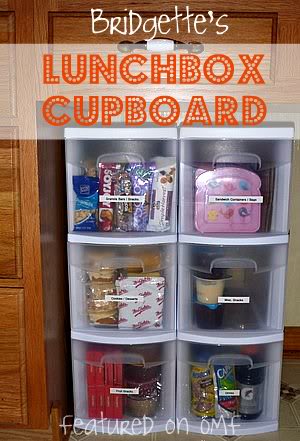 Liz Marie made a jewelry stand out of plates and candlesticks from a dollar store. With a little glue and creativity, you can have a beautiful stand that totally looks extensive and keeps all your favorite pieces of jewelry neat and organized. Love this idea!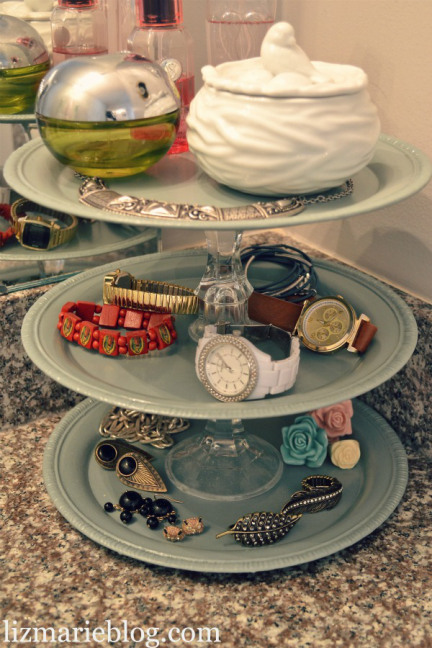 Craft-o-Maniac organized bathroom products with unconventional storage containers from dollar stores! They suggest putting q-tips in a glass candle holder. It's the perfect sized container, and it looks super classy and elegant. How smart!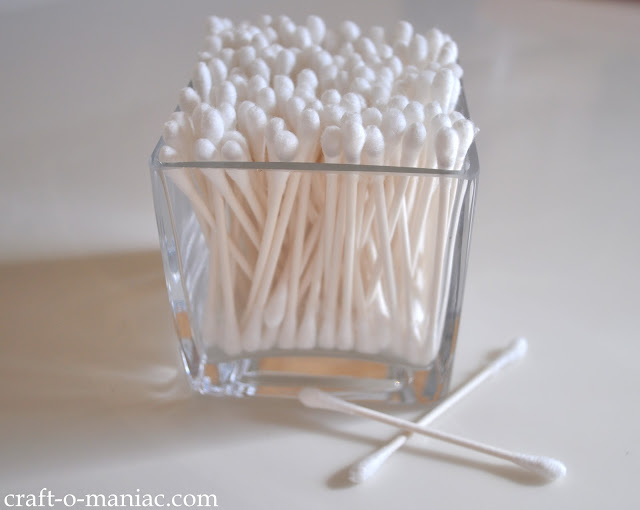 Yesterday on Tuesday made a magnetic memo board using a pizza tray from a dollar store! They simply put it on a picture stand (also inexpensive) and then stuck magnetic clips on the tray to hang notes and memos! This would be so cute for an office or kitchen so that you can communicate with the fam!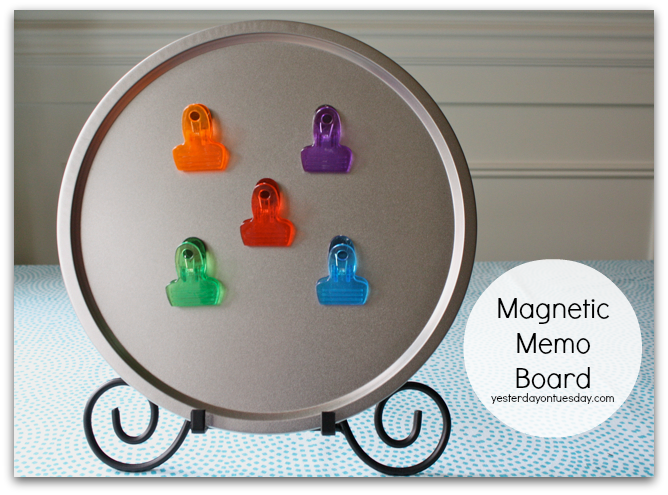 I'm Busy Procrastinating hung dollar store baskets on the walls of the bathroom and then put towels inside to keep them organized. This project really enhances a bathroom, giving it a resort feel. I love the way washcloths fit in the top basket and then the sizes progressively increase. Such a nice touch!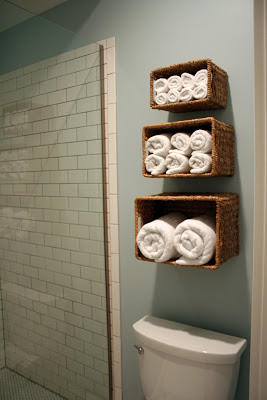 Lookie What I Did posted a great idea for keeping fast-food organized and mess-free in your car! If you keep a dollar store bucket in your car, you can easily keep food in place! I hate the mess that comes with fast-food, but with this little hack, your kids won't lose any french fries to the crevices of the car. What a fabulous idea!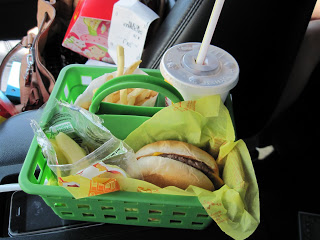 Momnivore's Dilemma nailed a couple cute little dollar store baskets to her backyard fence. She added little labels to help organize too! Backyard toys are so easy to lose, but with this little trick they're also easy to keep organized! Your kids will always know where to find their favorite toys for outdoor activities!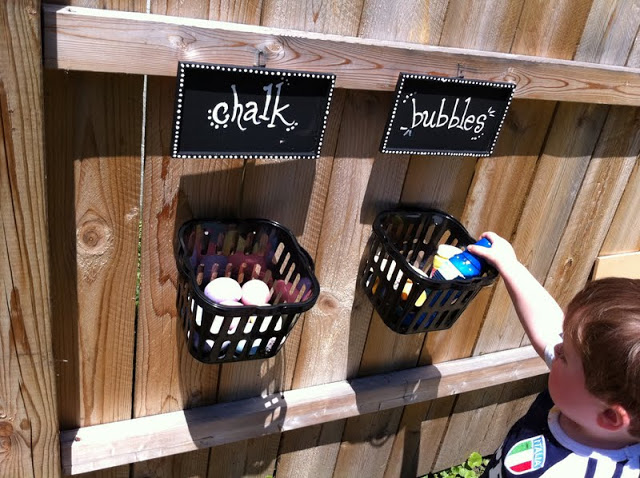 Teach Junkie recommends organizing your crayons in popsicle trays. This is a great way to keep crayons organized by color, and it's fun for little kids to help with! You've got to put one of these in your craft room. I don't know how I've survived so long without one!