Lighting can really make or break a space. If you feel like your house is a little dark inside, adding some pendant lighting can be a quick and easy way to make a big difference. There are so many great ideas for pendant lighting; I've compiled a list of some of the best ones I've seen. I hope you find one that works for you!

Moonshine Lamp on Etsy sells super awesome pendant lights handcrafted out of glass bottles. These lights can help you achieve an eclectic and rustic look in your space, and they also work great as mood lighting. Love these!
Junkyard Lighting sells pendant lights that are made out of vintage wire baskets. These are simply gorgeous lights, and they will leave beautiful shadows on your walls. These would be a fun project to make–I may need to figure out how to do this myself!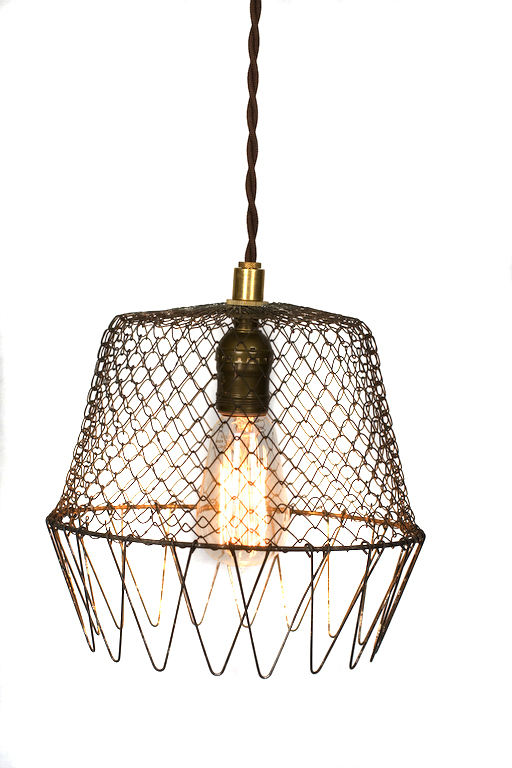 Apartment Therapy posted a tutorial for this adorable globe pendant light. It's made out of a vintage globe and the effect is just stunning. This would be so cute in a child's room, or maybe in a craft room. I'd like to make several and hang them up together.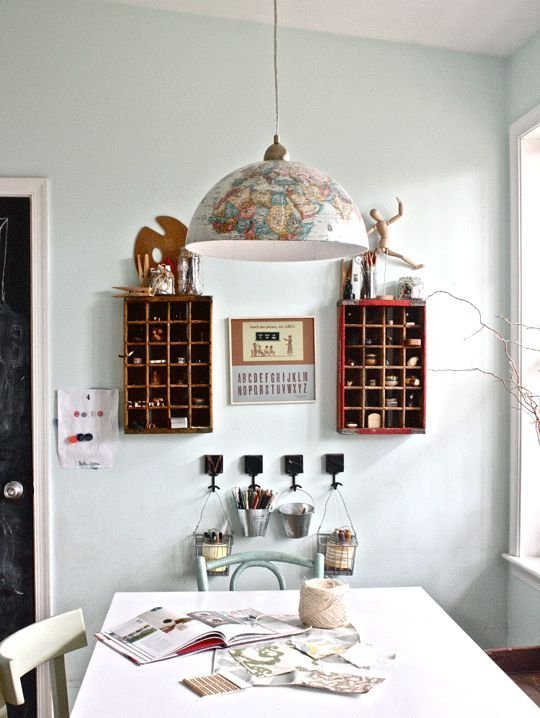 Dear Emmeline posted a tutorial for this geometric pendant light that is just so cool! It's made out of embroidery hoops which is such a good idea! It wouldn't be very difficult to make, and depending on the hoops you buy, you could make this as big or small as you want.
10 Rooms posted a really smart tutorial for making this impressive pendant light. With a big rubber ball, twine, and some glue, you can make this too! This is a pretty impressive light and would look marvelous as a statement piece in a main room of your home.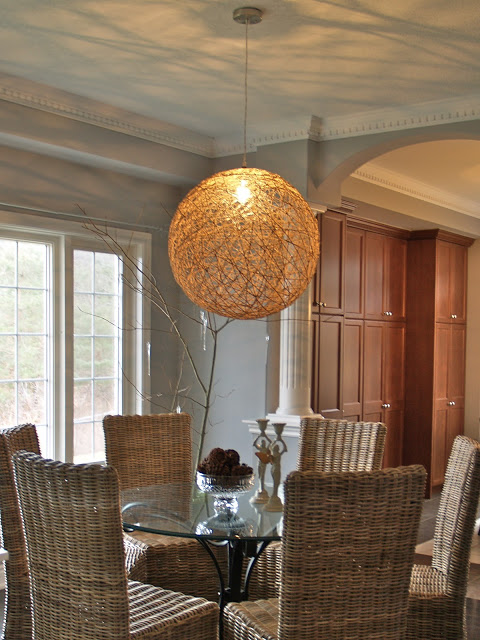 Love and Renovations posted a tutorial for this modern chic pendant light fixture. This is pretty difficult to make, but if you love this look as much as I do, it's totally worth it. I love the way the way the lightbulbs glow so beautifully together. So impressive.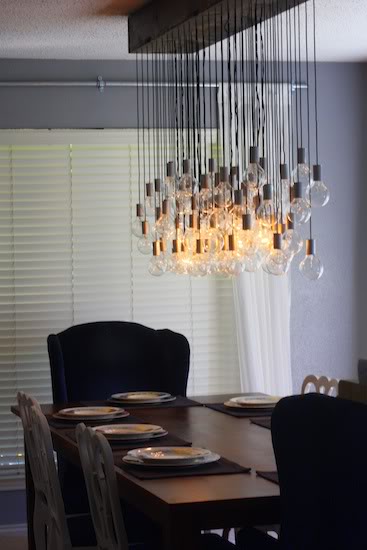 Vintage Revivals posted a tutorial for this super cute pendant light fixture. The geometric shapes are so in style right now–this would be a great way to work that fad into your home. Such a cute and easy DIY! I've got to try it!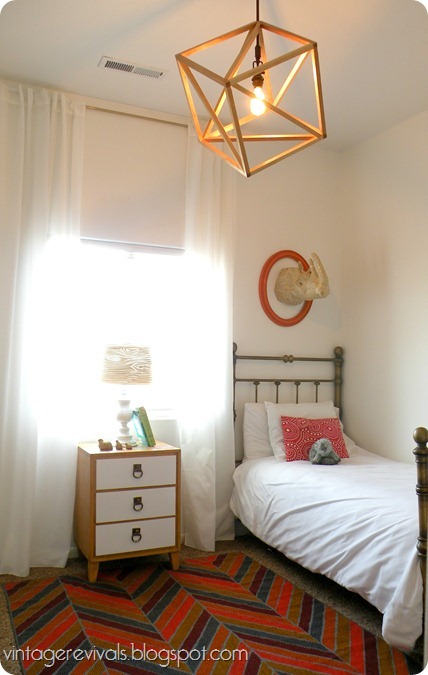 Design*Sponge posted this awesome pendant light that is made out of reclaimed materials. Light fixtures can be made out of almost anything. As you're figuring out what you like, look through your old junk and see if anything inspires you!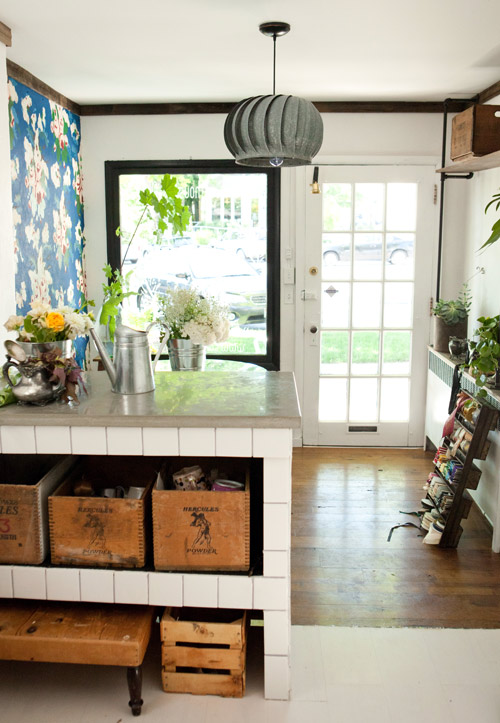 Curbly posted a tutorial for making these stunning concrete pendant lights. This is a really fun project (I love working with cement!) and the results are unique, modern, and totally awesome. I love how the concrete makes each of these look a little different. Can you imagine how beautiful a row of these would look above a dining room table? Yes please!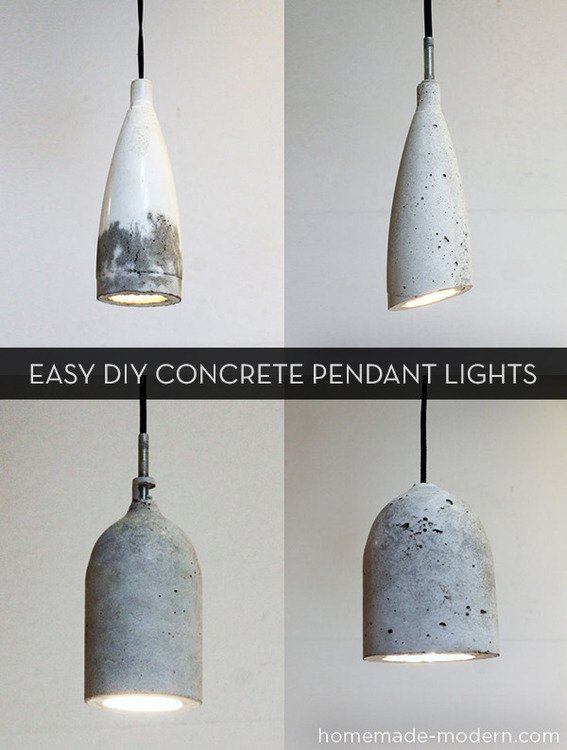 Cedar Hill Farmhouse posted a kitchen remodel featuring these beautiful shiny silver pendant lights. These lights give a classic and sophisticated feel that would look beautiful in a classy modern home. And isn't the grouping just perfect? Pendant lights look so good in rows.