Dry Erase Homework Chart
All you need to create this adorable homework chart is an old picture frame and a sheet of black construction paper. The glass frame makes it easy to erase and update the chart when necessary! Write in cool fonts to make doing chores a little more fun. Well, as fun as they can be anyway.
Printable Chore Charts
These adorable job charts from I Should Be Moping The Floor are the easiest way to make sure your house stays clean and tidy. Pick a different pattern for each of your kiddos!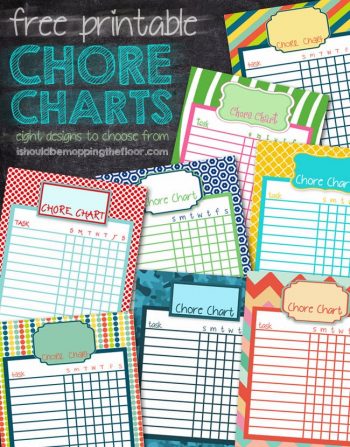 DIY Cookie Sheet Chore Chart
A coat of spray paint, washi tape, and a bright ribbon are all you need to make this fashionable (and functional!) job chart for your kids. Cookie sheets are magnetic, which makes this perfect for small tasks! Have your kids move their magents to the "done" column when complete.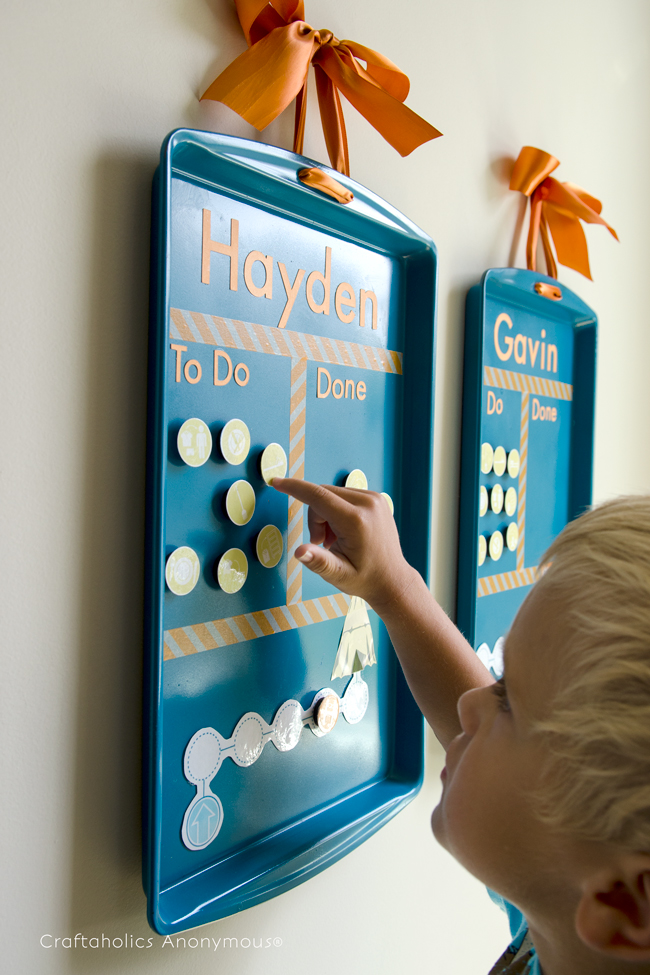 Daily Chore Chart
The colorful design of this chore chart would make even me excited to start cleaning.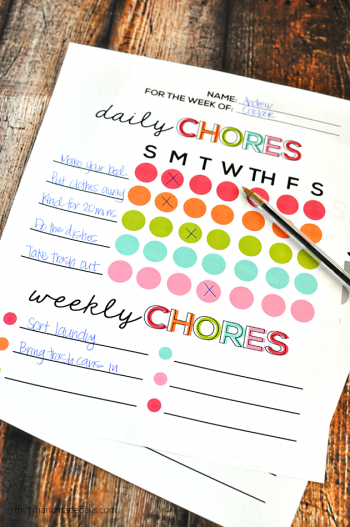 Magnetic Chore Chart
Similar to the cookie sheet idea, use a flat magnetic board to assign job charts out to each of your kids. How cute are these magnetic "buttons" from Dimple Prints?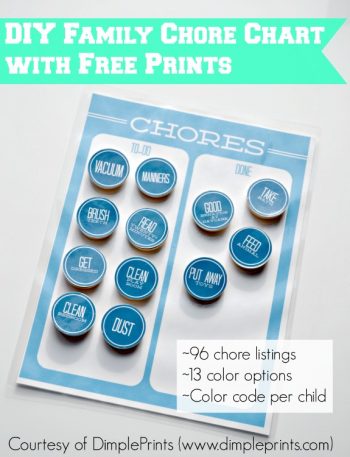 Hanging Chore Chart
An old bedframe is the basis for this fun chore chart! Use clipboards and small bins to organize papers, plan events, and tackle your to-do list! I love the idea of having a roll of "tickets" to be used as a reward!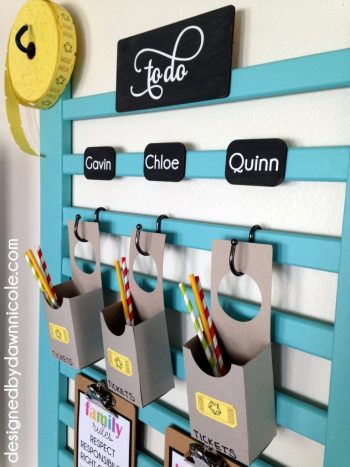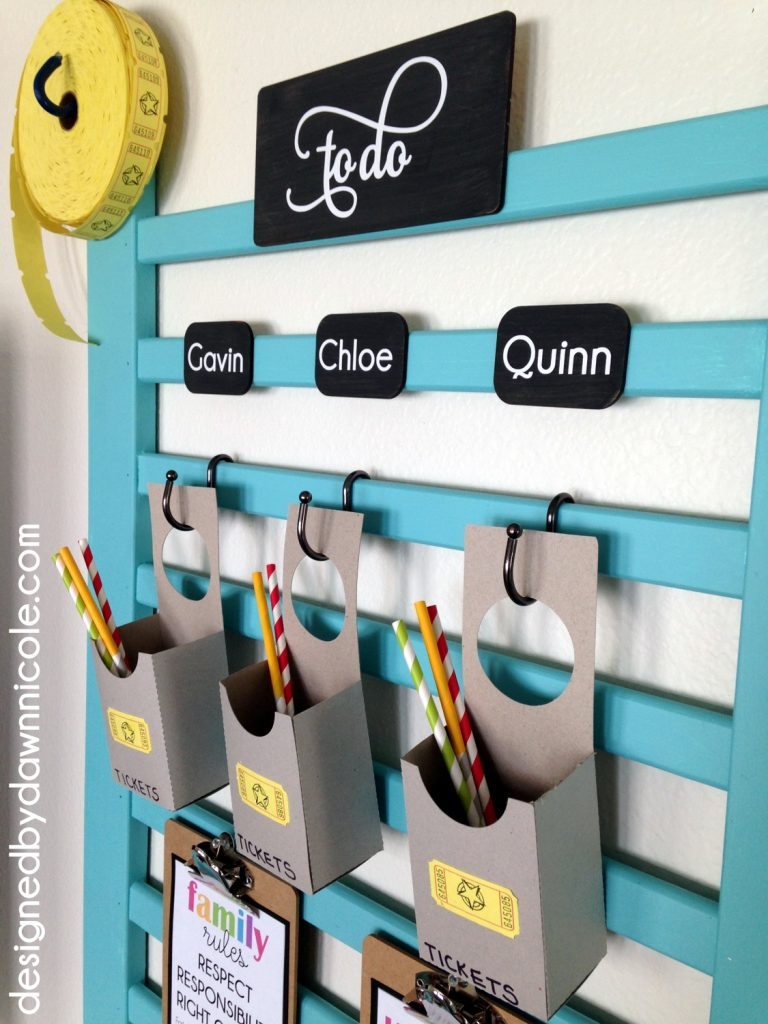 Chore Chart in a Can
Remember how much you dreaded having your "stick" pulled in school? Well, this chore chart works in the same way! Color code popsicle sticks to rooms and areas of your home. Have your kids draw a stick and go to work!
\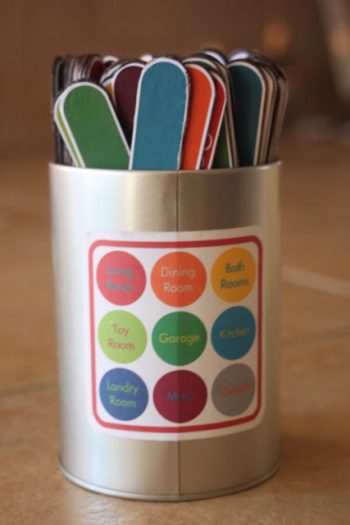 Post-It Note Chore Chart
I'm beginning to think that there is nothing Post-It Notes cannot be used for! Have your kids pick a color, and outline daily tasks on each post it note. You can even draw pictures, if it's easier to distinguish between jobs!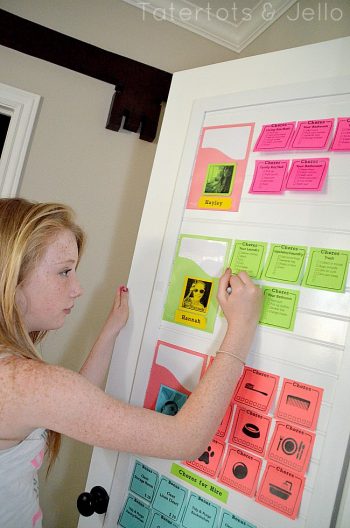 Isn't it so satisfying when you finally order enough coffee to go at your local coffee joint? And you finally punched in enough holes to get a free drink? Show your kids that same excitement with a chore chart punch card. Include a prize at the end!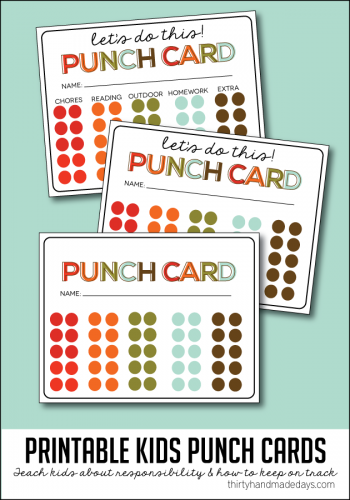 Work For Hire Chore Chart
Whats better than instant cash after you complete a chore? Nothing.