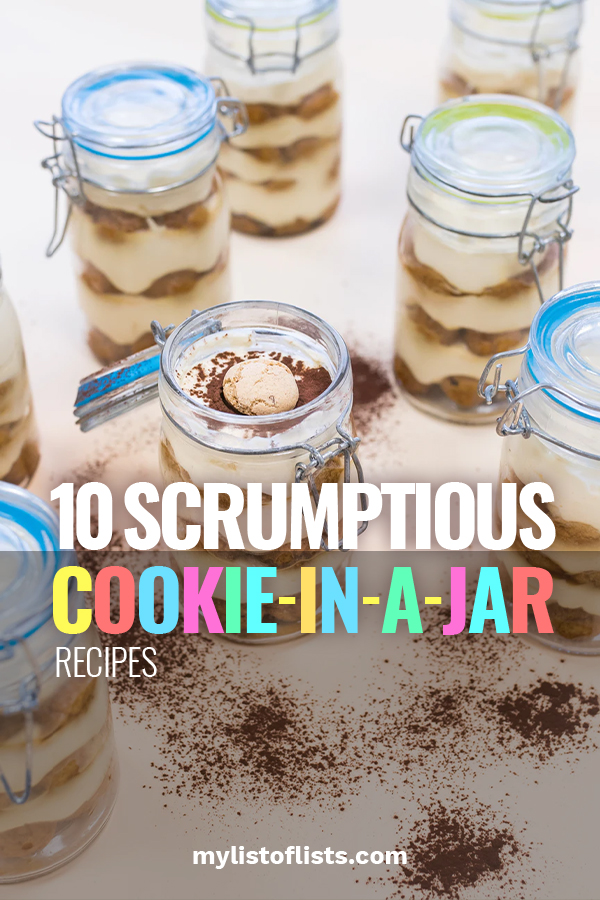 Gifts in a jar? Yes, please! There is nothing more perfect for your neighbors or friends than the gift of your favorite Christmas cookies in a jar. After all, every Mom needs to prove that she has the best cookie in the neighborhood. And it's definitely mine. 😉 Here are a few of my favorite recipes!
Layer your favorite holiday cookie dough mix in a jar. Added M&Ms will look instantly festive. Find the recipe at Damn Delicious.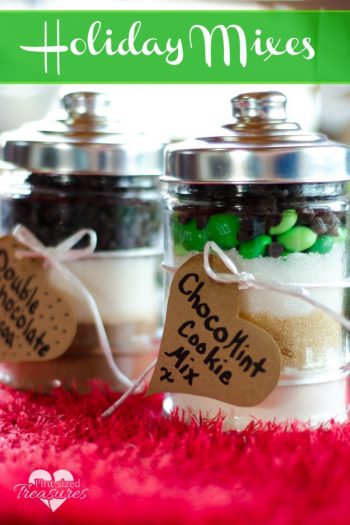 Is it just me, or was Twix the only thing I foraged for in my kids' Halloween candy bags? There's something just simply delicious about those cookie, caramel treats! Find the recipe for this yummy DIY at The Country Chic Cottage.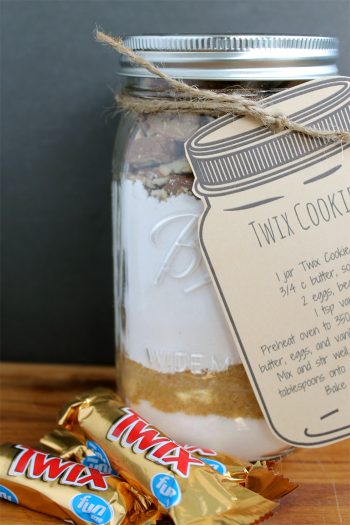 Mint chocolate chip is my Dad's favorite flavor of ice cream. If it's yours, I definitely recommend making these mint cookies in a jar. They'll satisfy that holiday craving! Recipe via Yesterday on Tuesday.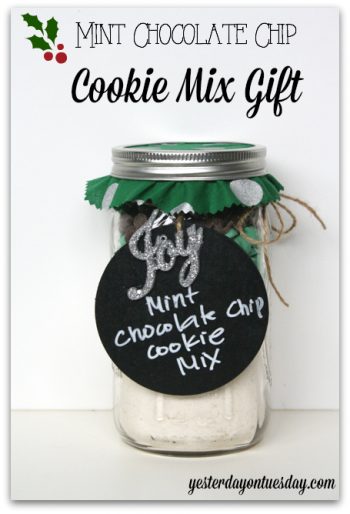 Do you have a super-secret Christmas cookie recipe? It may be time to share that with your neighbors! Pack all your secret ingredients in a mason jar. Or, use this recipe from The Organised Housewife to keep your cherished recipe safe.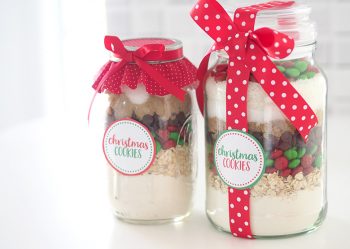 Toffee covered cookies are the perfect treat for a chilly winters day! Give your recepient the gift of cozy this holiday season from Memoria.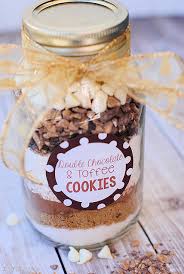 Santa Claus lives for cookies with little bits of chocolatey goodness baked in! Print out this recipe at Chocolate and Carrots.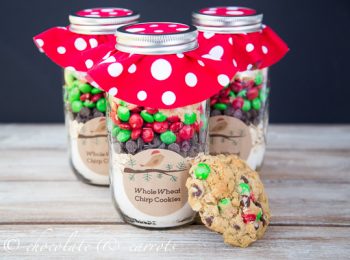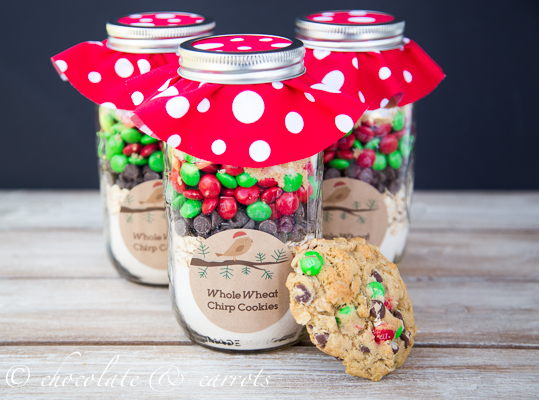 There's nothing more savory than these cookies from Taste of Home.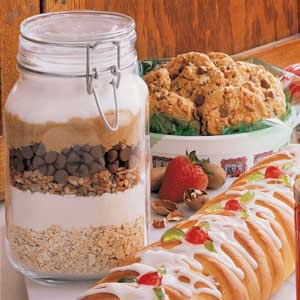 Oatmeal cookies are a universal to-die-for recipe that is sure to please any of your holiday gift recepients! Layer your ingredients for a chic effect, and use this recipe to ensure user satisfaction! From Bakerella.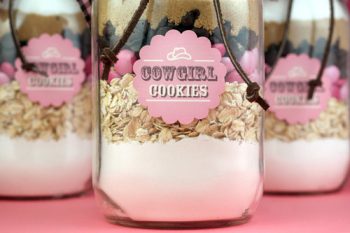 A gingerbread cookie mix will be welcomed by clothing and housing designers alike. A fashionable gingerbread always needs a home to stay in! Pass along your gingerbread recipe to your favorite neighbors, they'll thank you for it! From Target.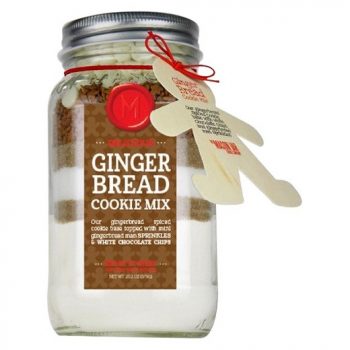 White chocolate chips are always a welcome addition to my Christmas cookie recipes! Add them to your existing recipe masterpiece, or just use this seriously delicious cookie recipe from All Recipes.