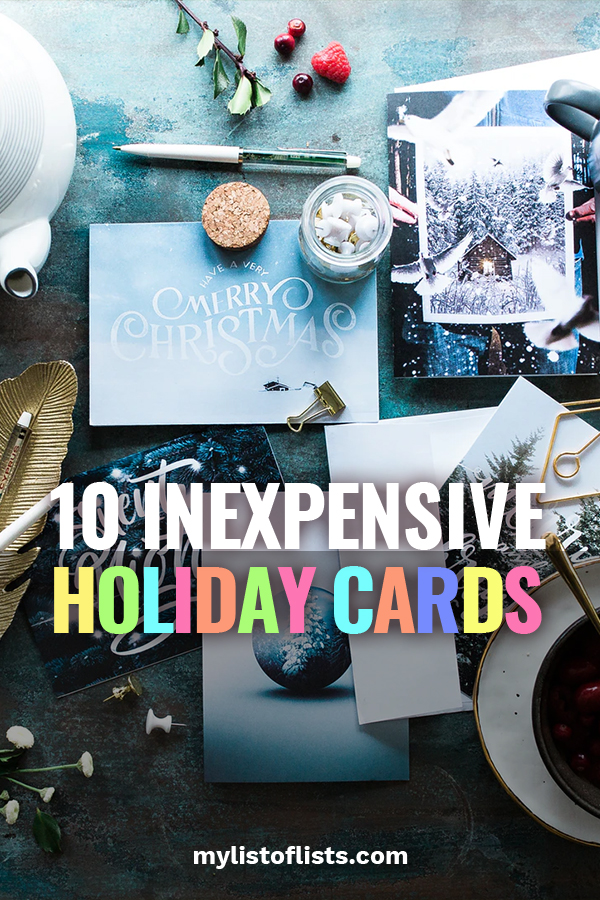 I look forward to sending my holiday cards out every single year. Over the last few years, it's been harder to write our family Christmas card. Who knew it was so time consuming? This year, instead of filling everyone in on our lives with my writing, I choose to do it with pictures! Head on over to Minted for these (and other) inexpensive holiday card ideas.
Keep things simple with a collage and a simple red banner. Purchase the card here.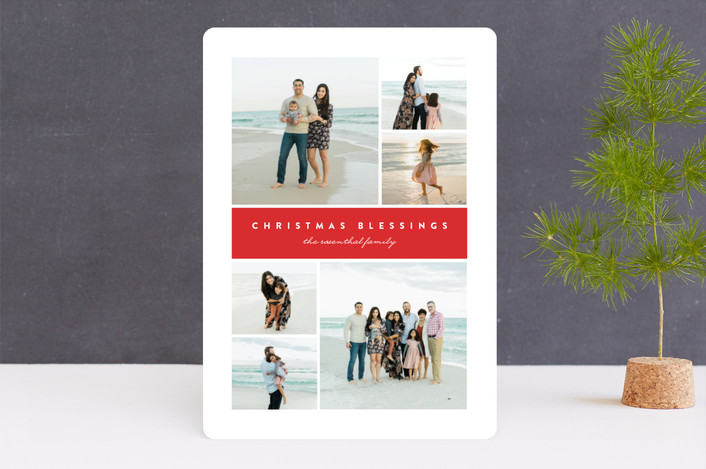 Did you expand your family this year? Show your friends and family your favorite "present" of the year. Cards available for purchase here.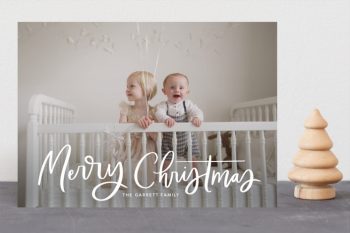 Classic fonts and favorite family photos make this card stylish, and easy to customize! Cards are available for purchase on Minted.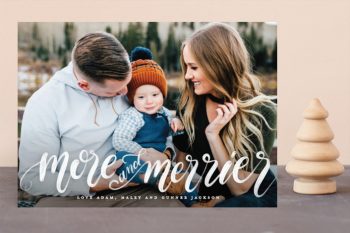 It's easy to spread tidings of good cheer with boughs of holly leaves! These cards are available for purchase here.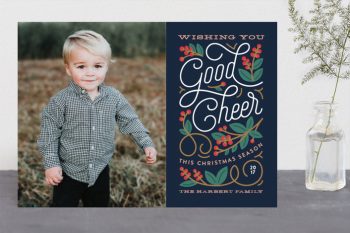 I was excited to purchase buffalo plaid pajamas for all of my family members this holiday season. I think I'll even extend our plaid trend to our holiday cards! Purchase here.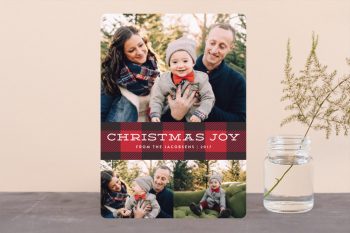 These holiday cards will set you back a little bit more…the lettering is made with real gold foil! This would look gorgeous on any holiday card display! Purchase these via Minted.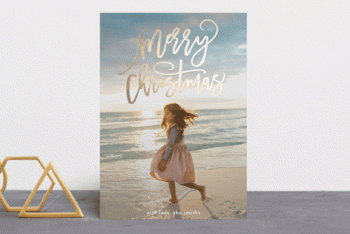 Taking family pictures can be tough. Especially with small kids! If you don't love how your family photos turned out this year, keep things photo free with these scripted holiday cards from Minted.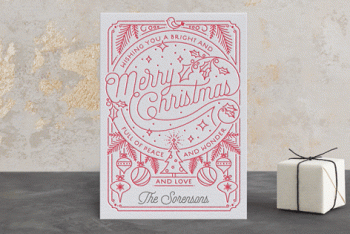 I doubt there is a single person out there who wouldn't LOVE getting a holiday greeting of this magnitude. Welcome Christmas with these adorable cards, available for purchase here.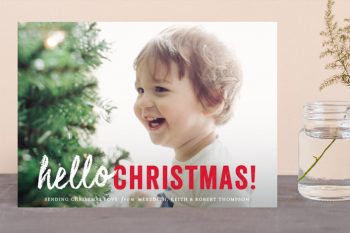 Another gold-foil holiday card. This one shines when under certain lighting. Watch it shine here!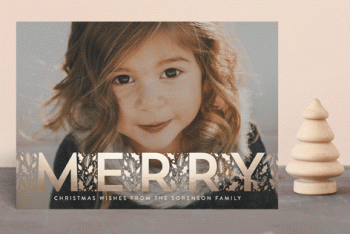 Go abstract this holiday season, and send out a card that is different than the rest! This gold-foiled Christmas card doesn't use any of the typical Christmas baubles. Purchase them here.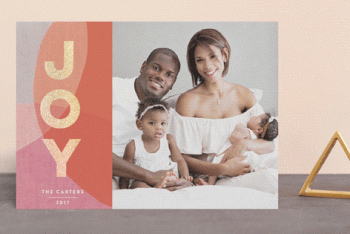 The only three things that truly matter this holiday season! Find them for purchase here.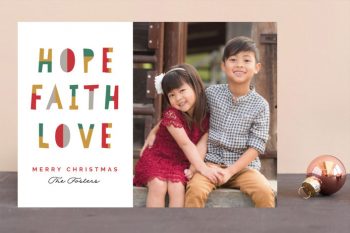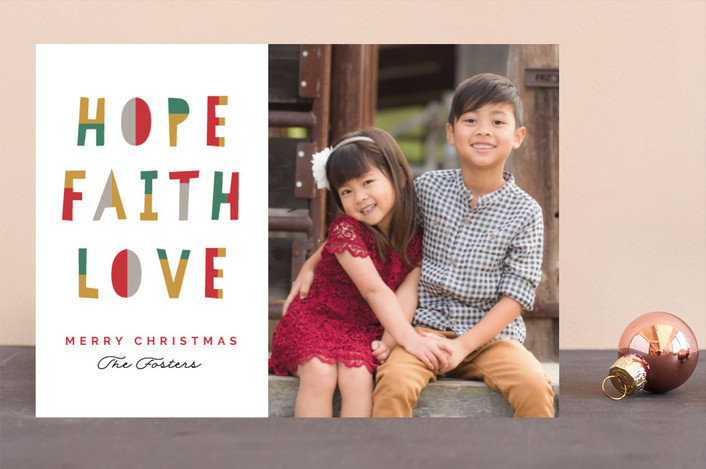 Over the last few years, polaroid photos have made a huge comeback. If you're a fan of the nostalgia, design your holiday card around one. Purchase here.