Eating out is one of my guilty pleasures. I just love trying new things that taste fabulous, and I also love being able to depend on my old favorites whenever I want. Well, it turns out there are recipes that taste practically identical to the food I always crave! Now I can eat my favorite restaurant foods in the comfort of my home. (I just need someone to cook these for me). Hope you enjoy!

1. Cheesecake Factory Avocado Egg Rolls
These egg rolls are just to die for. They're by far my favorite Cheesecake Factory appetizer, and I'll be honest, sometimes I order them for my main dish. This recipe is so good and will totally fool you! Just don't forget the dipping sauce! Thanks Chungah at Damn Delicious for the recipe!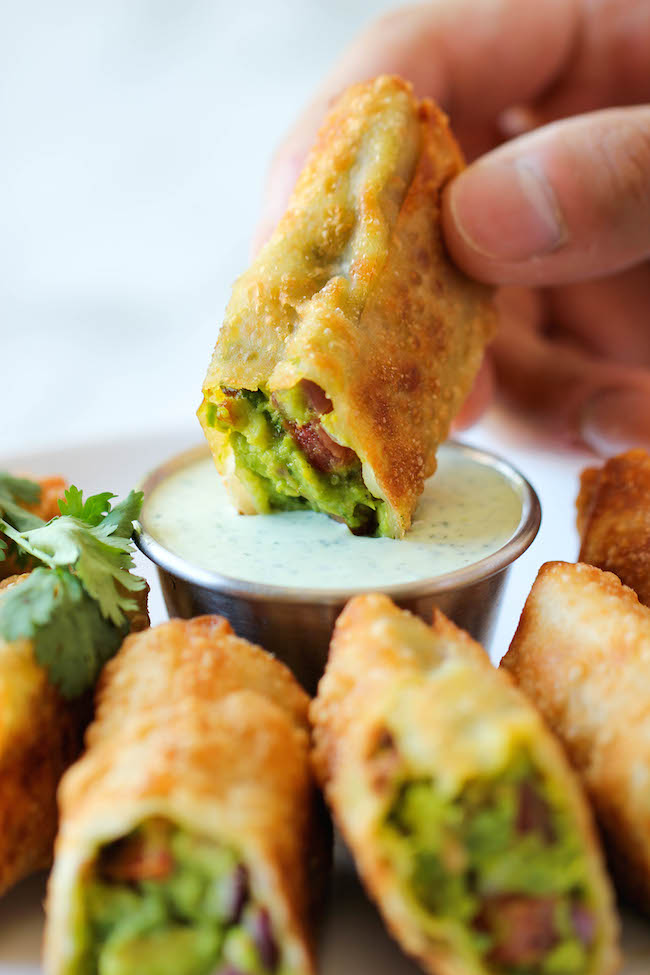 2. Cinnabon Cinnamon Rolls
When I go to the mall, the smell of Cinnabon always lures me in. You just can't shop without one of their infamous cinnamon rolls! Luckily, this recipe enables you to have Cinnabon cinnamon rolls even when you're online shopping at home! I'm going to need to whip up a batch of these soon. Thanks, The Slow Roasted Italian for the recipe!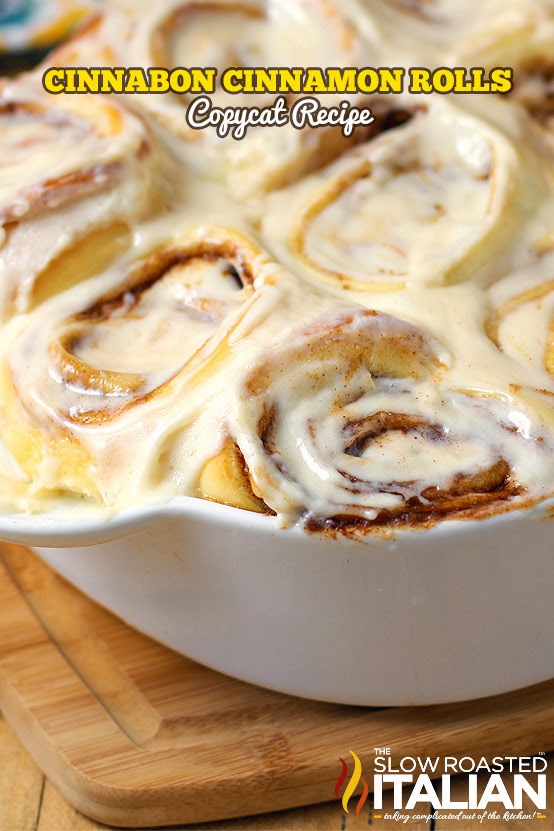 3. Auntie Anne's Cinnamon Sugar Pretzel Bites & Cream Cheese Dipping Sauce
Okay, if I'm ever able to resist Cinnabon, I end up caving for Auntie Anne's. Their pretzels are just so good! Cooking Classy has an identical recipe for the cinnamon sugar pretzel bites with the yummy cream cheese dipping sauce. You can experiment and add other toppings as well!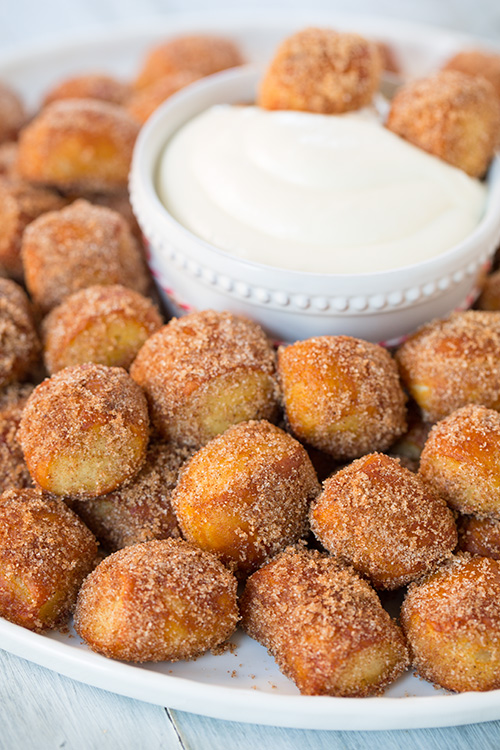 4. Chili's Awesome Blossom
The Awesome Blossom is the perfect party food. It looks spectacular, and it tastes even better. Now you don't have to host a party at a restaurant, you can make this appetizer at home! This recipe is a lighter version Ali from Gimme Some Oven, so you don't even have to feel guilty about calories!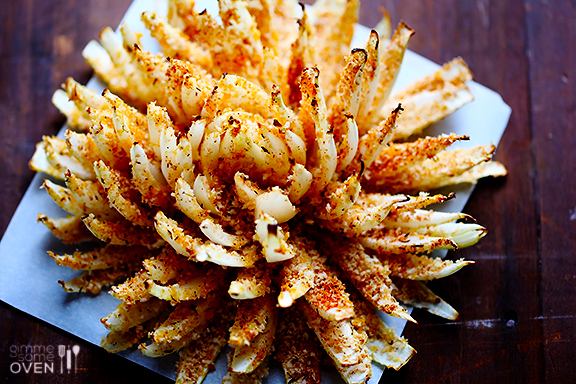 5. Panera Macaroni and Cheese
Macaroni and Cheese is easily one of my top 5 favorite foods. And Panera's dish is the best of the best. With this recipe from Aimee at Shugary Sweets, you'll be able to perfectly replicate their creamy mac 'n cheese and see for yourself. Be careful, after one taste you'll never go back to the boxed stuff.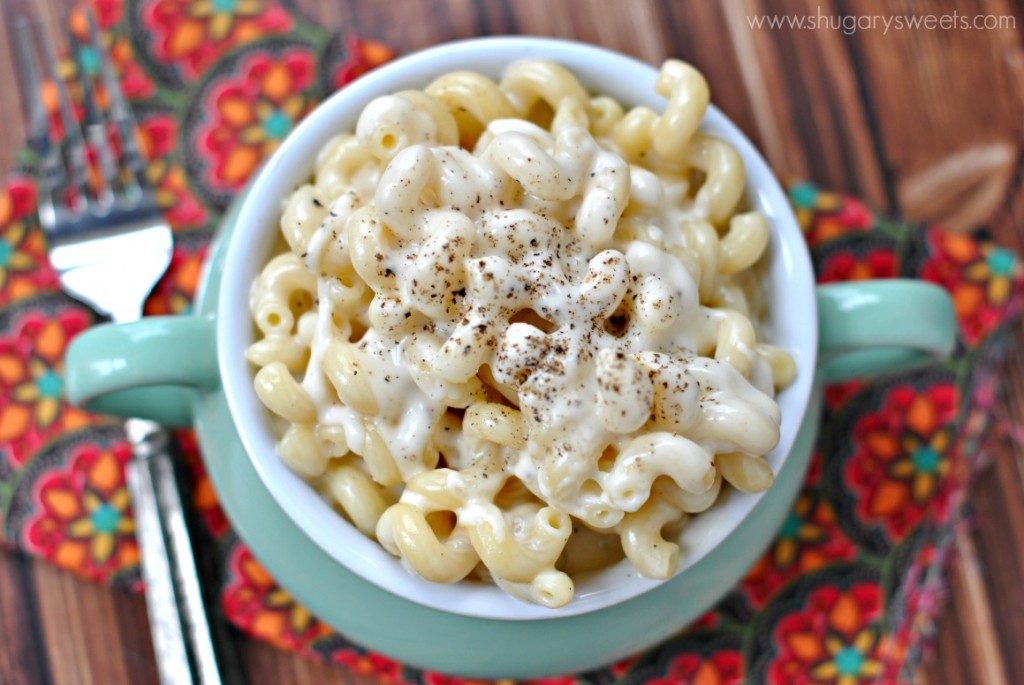 6. Zupa's Ultimate Grilled Cheese
Grilled cheese sandwiches are the perfect rainy day food. But who wants to go to a restaurant when it's rainy and cold outside? Luckily, Holly from Happy Food Healthy Life has mimicked Zupa's yummy grilled cheese sandwich recipe so you can have carb comfort even in the ugliest weather. Don't forget some tomato soup!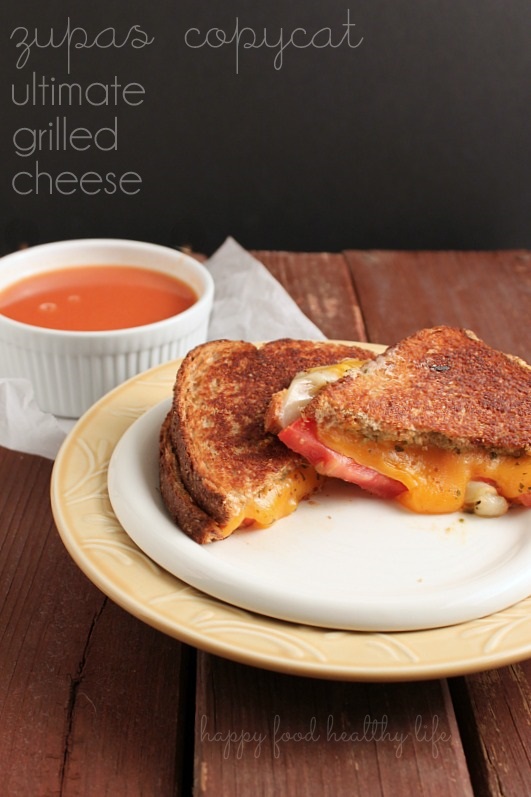 7.  Olive Garden Chicken Scampi
Olive Garden's Chicken Scampi is the best thing on their menu, hands down. I never order anything else. But I may never need to go back to Olive Garden now that I have an amazing recipe for this dish from Michele at Flavor Mosaic. You'll want to cook up a lot of this to feed your family. Believe me, they'll want seconds.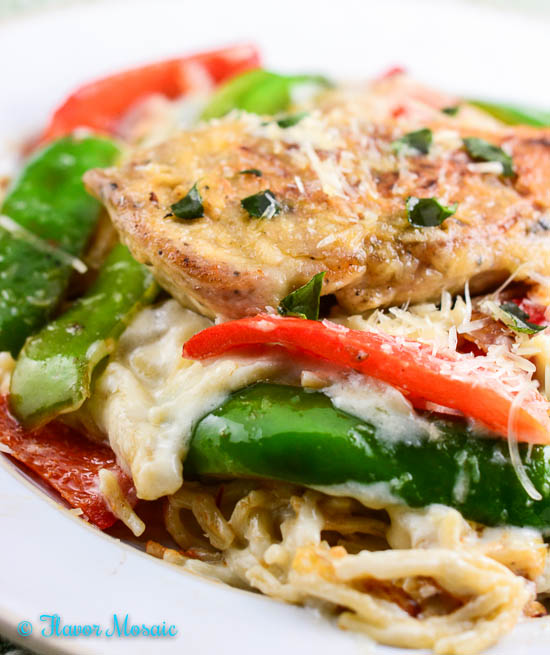 8. Applebee's Maple Blondie with Maple Buttercream Sauce
What can you say about this desert except that it is divine. With the delicious maple blondie on the bottom and the scrumptious buttercream sauce on top, you can't go wrong. Be careful, you may end up eating the whole batch. Thanks Ashton from Something Swanky for this gem!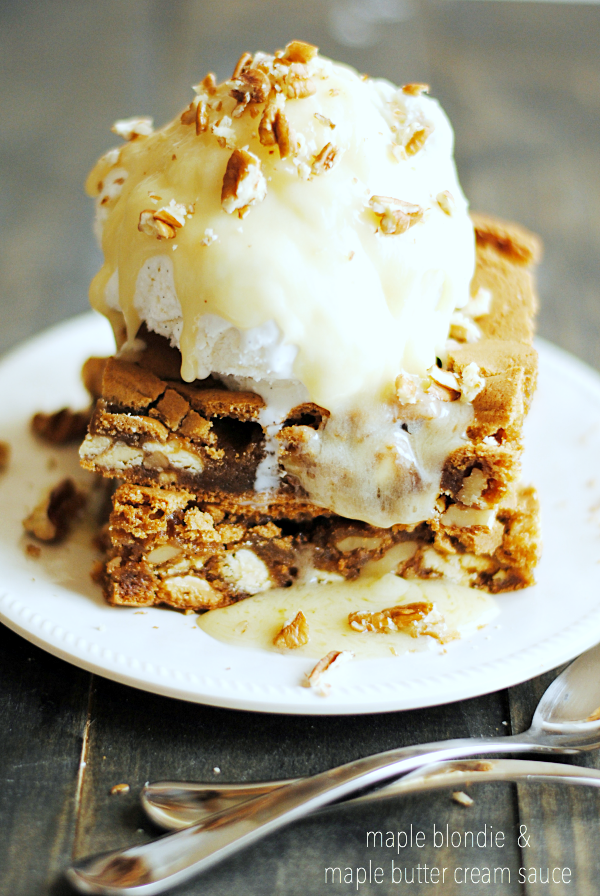 9. Panda Express Orange Chicken
Sometimes you just need some Chinese takeout. But now you don't have to go out for takeout. This recipe for orange chicken for Julie at White Lights on Wednesday will satisfy any craving. With some rice and a couple fortune cookies, this will be a most delicious meal!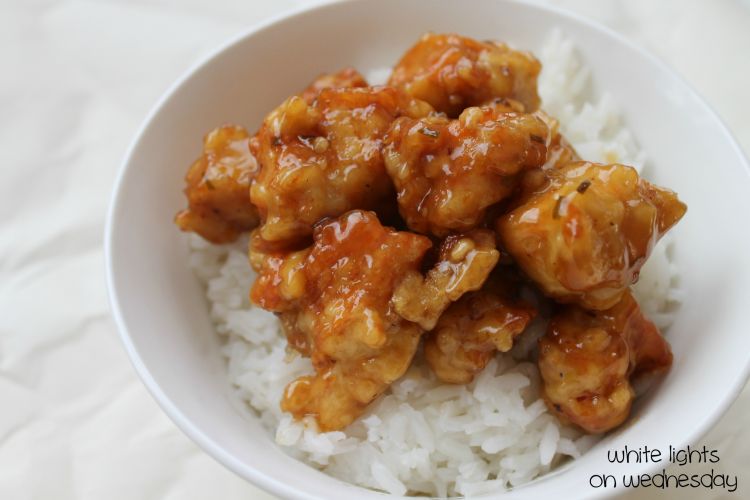 10. Kneader's Raspberry Bread Pudding
Kneader's raspberry bread pudding is legendary. And I know why. It tastes a little bit like heaven. Now you can have a whole pan of heaven in your kitchen by simply following this simple recipe. Thanks Chef in Training for creating something so close to bread pudding perfection.