Are you a candle fan? Then this post is just for you! Check out all these great DIY ways to display your candles for special occasions or everyday luxury!

1. Wire Whisk Candle Holders
I love this simple and cute way to display your candles! If you hit the dollar store for your wire whisks this can be a really inexpensive project as well…which is always a plus! This great idea was found on homedit. These candle holders could be used in your kitchen, or any other room of the house!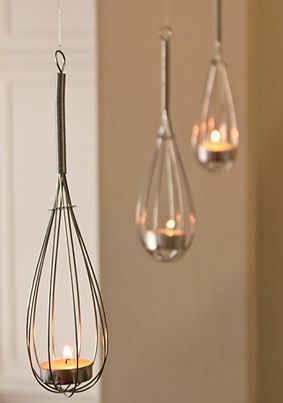 2. Mini Log Candle Holder
I think this would go perfect at the tables of a rustic themed wedding! You could also use them anywhere in your home for a little touch of the outdoors! I couldn't find the original source, but here is the idea I found on Pinterest!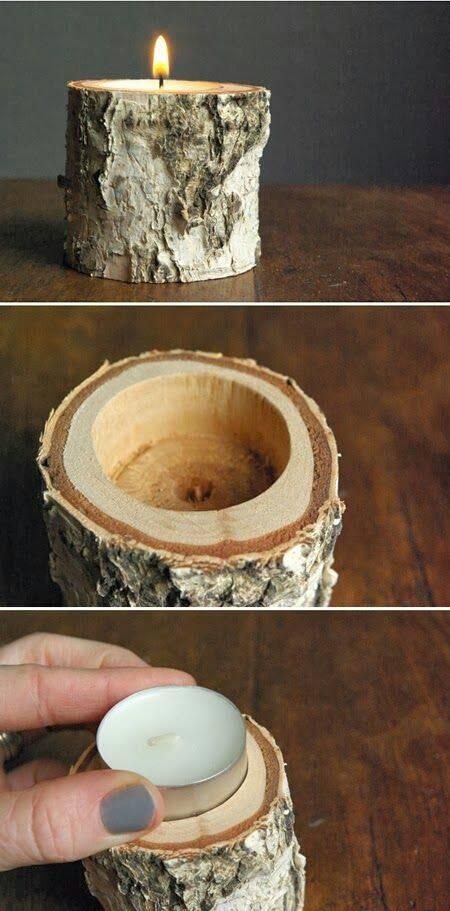 3. Hanging Jar Lanterns
This idea is absolutely gorgeous! You can buy these beautiful lanterns on Etsy, or make them yourself! You could paint the wood so many different colors to go with any room. I think these would even look great in a bedroom!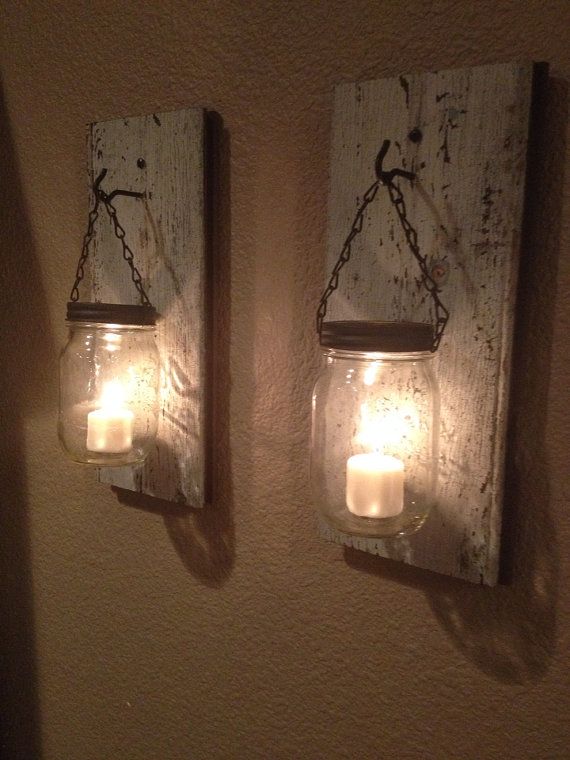 4. Potted Plant Candles
Potted plants, real or fake, are a perfect accent to every room. What a great idea to add a candle to those little potted plants! I love this idea…it's so simple yet creative! EAB designs shows us the how-to on this cute project!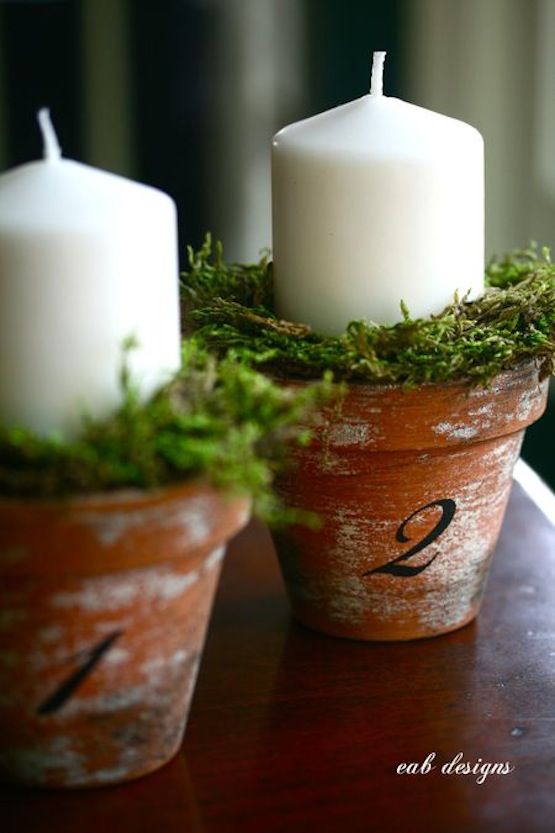 5. Burlap and Paper Wrapped Glass Candle Holders
This is such a quick and simple way to spice up your plain candle holders! This would be a perfect and inexpensive gift giving idea! I found this idea on Pinerest, let me know if you can find the original source!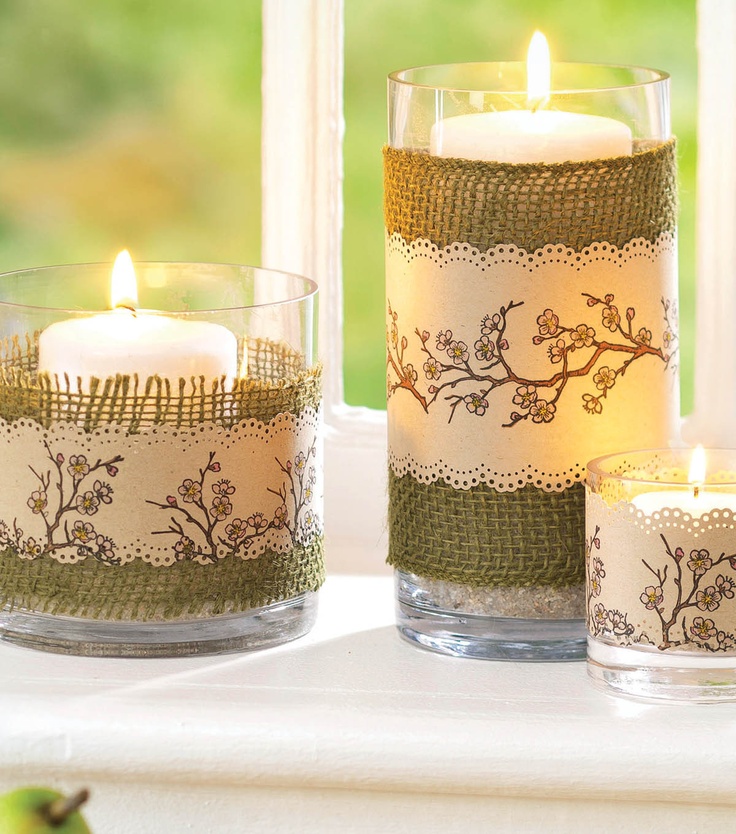 6. Revamped Vintage Candle Sticks
These will really add some spice to your decorations. Buy these ones here, or hit the craft store and create your own with the look that you love!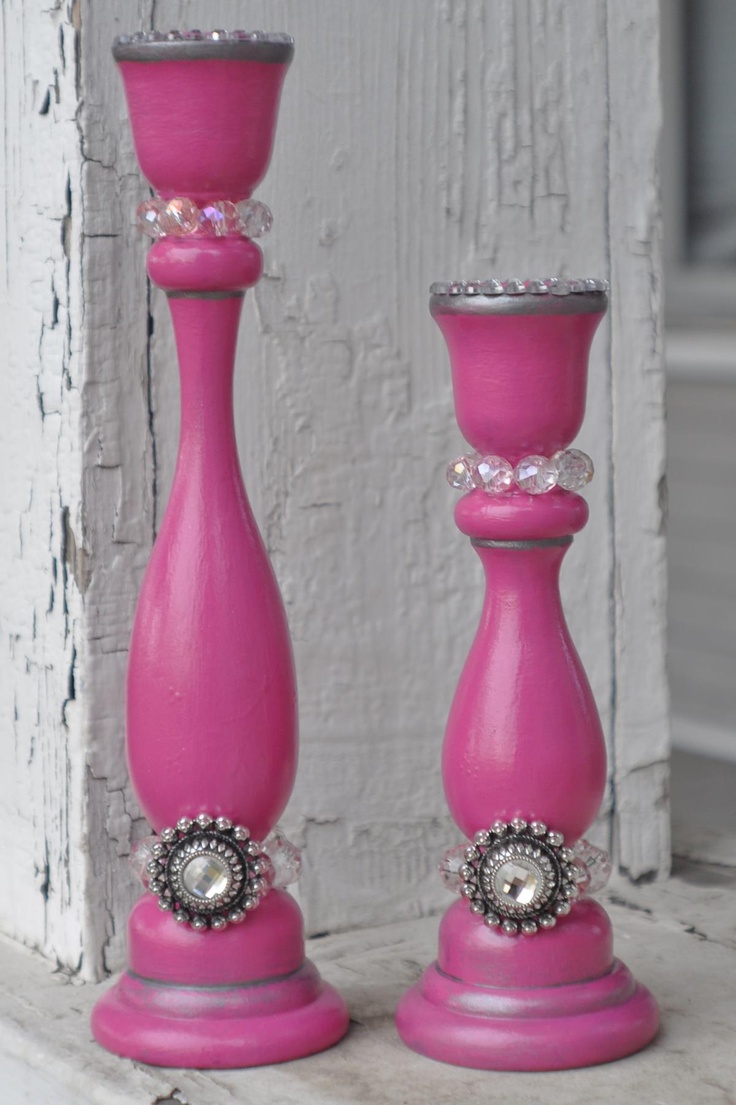 7. Simple Jar and Sand Candle Holders
These would look perfect in my bathroom! I love how effortless they are. You could even bring the sand home from your next vacation, and have a little bit of paradise as a part of this cute decoration.I found this cute idea from Stephanie Lynn.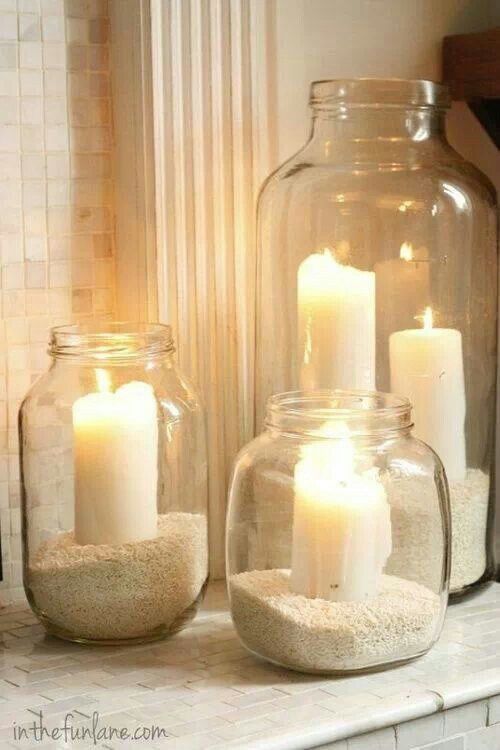 8. Colored Bottles Candle Holders
I think this is such a unique and cute idea. I love the different heights, colors, and shapes of the candle. And it's a great way to use old glass bottles. Shamrock Candles teaches us how to make our own glass bottle candle holders here!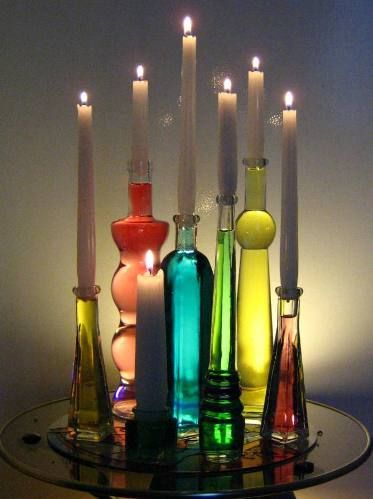 9. Lace-Wrapped Glass Candle Holders
This lace adds such an elegant touch to these candles. I love them sitting on top of the glass square. These would be such a beautiful centerpiece at a wedding! Wedding by Color shared this beautiful idea with us.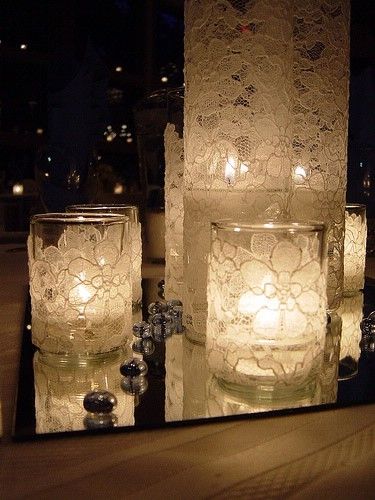 10. Upside-Down Wine Goblets
I found this beautiful idea on Pinterest! I think this would be the perfect touch to set the mood for an elegant or romantic dinner. I love the little sunflower detail as well. Great way to create candle sticks last-minute when you don't have any!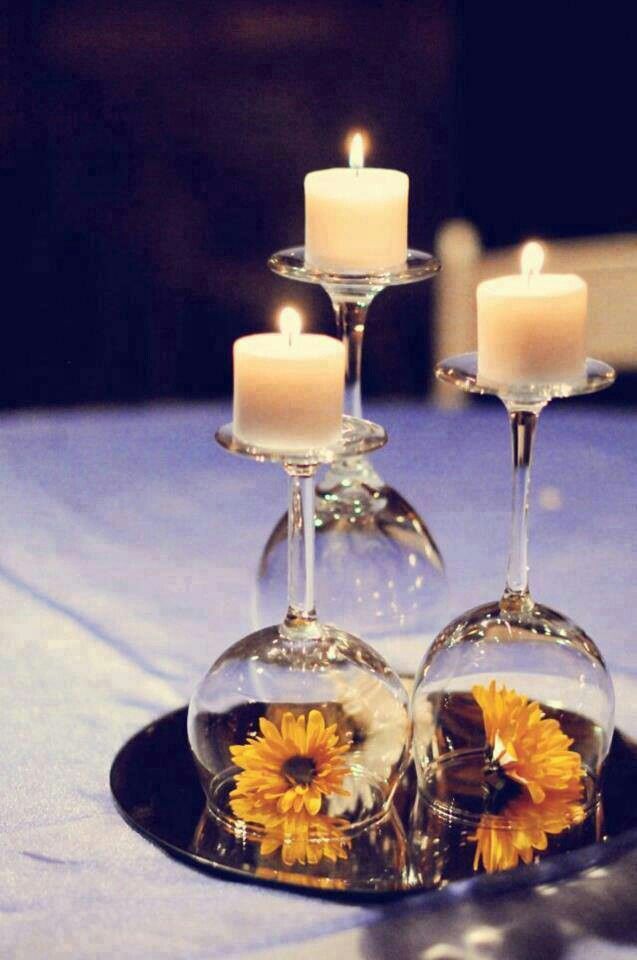 Light up your life with one, a few, or all of these fun DIY candle holder ideas!