IKEA is my favorite place to purchase inexpensive yet stylish furniture. The problem is, sometimes everyone else has the exact same stuff! Theres a great way around this–IKEA hacks! By taking a run-of-the-mill piece of IKEA furniture and personalizing it a bit, you can have an inexpensive and unique piece of furniture for your house. I've compiled some of my favorite IKEA hacks…hope you find one that works for you!

1. Hither & Thither's IKEA office chair hack is so simple and yet so effective. All that's necessary is a can of gold spray paint and an office chair. Once you've spray painted the metal base of the chair, you've got a whole new look that's classy and unique. It's too simple not to do!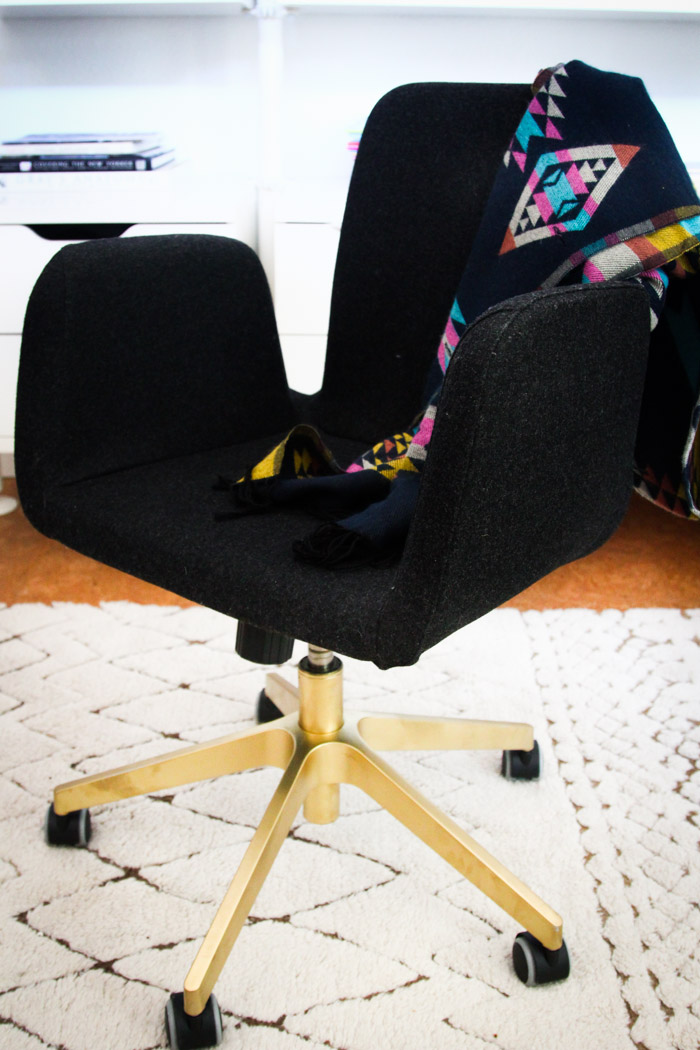 2. Refreshed Designs posted a design hack for the IKEA RAST chest. Painting the chest black and adding some stunning handles improved this average chest 100%. You could use the chest as a bedside table, or do a similar hack on a larger piece of furniture to use as a dresser. How creative!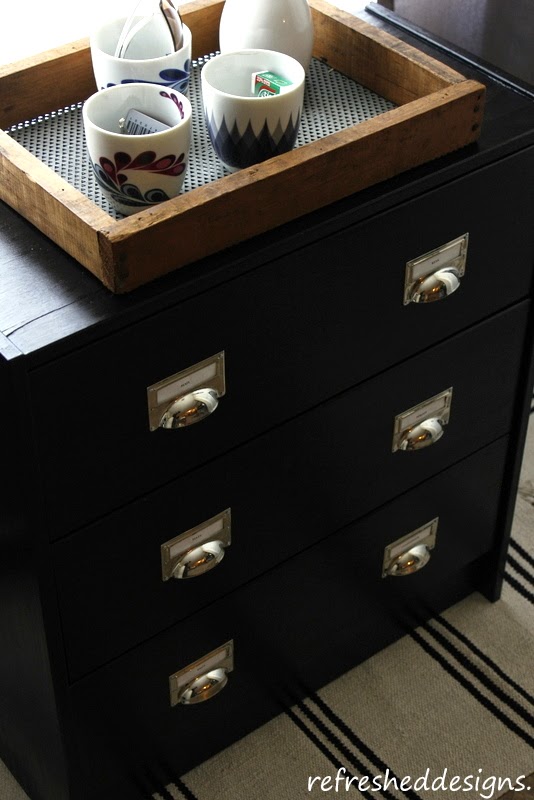 3. Centsational Girl completely redid her IKEA pine dresser. After painting the dresser white, she added textured fabric panels that coordinated with her decor, and beautiful hardware. Now this dresser looks much more expensive, and it looks like it was custom made for her space. What an ingenious hack!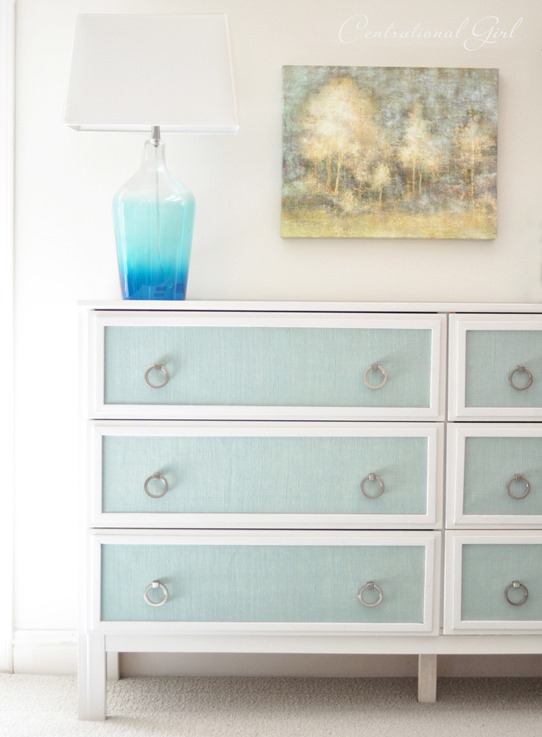 4. Ikea Hackers posted an awesome hack to do on your EXPEDIT piece from IKEA. Feeling like the bare bookshelf was too stark and cluttered, these hackers made sliding doors to cover up some of the mess. Experiment with different materials–the sky is the limit!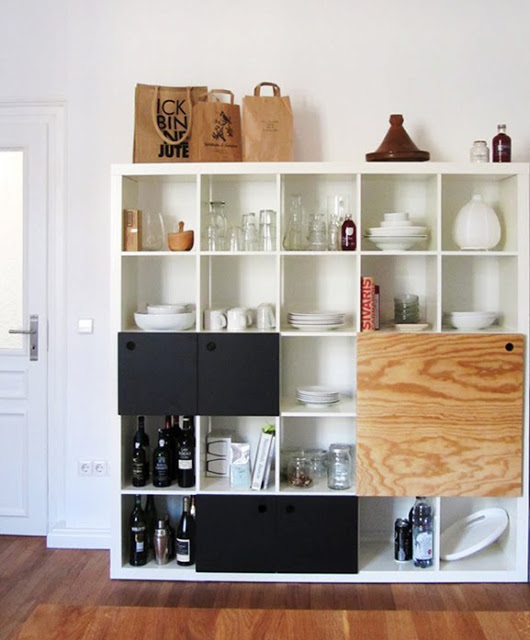 5. IKEA sells several boring white chairs. You can slipcover them, or you could paint right on top of them! This chair was drawn on with a sharpie! The pattern adds customization and class to an otherwise dull and average piece. Thanks for the idea, Little Green Notebook!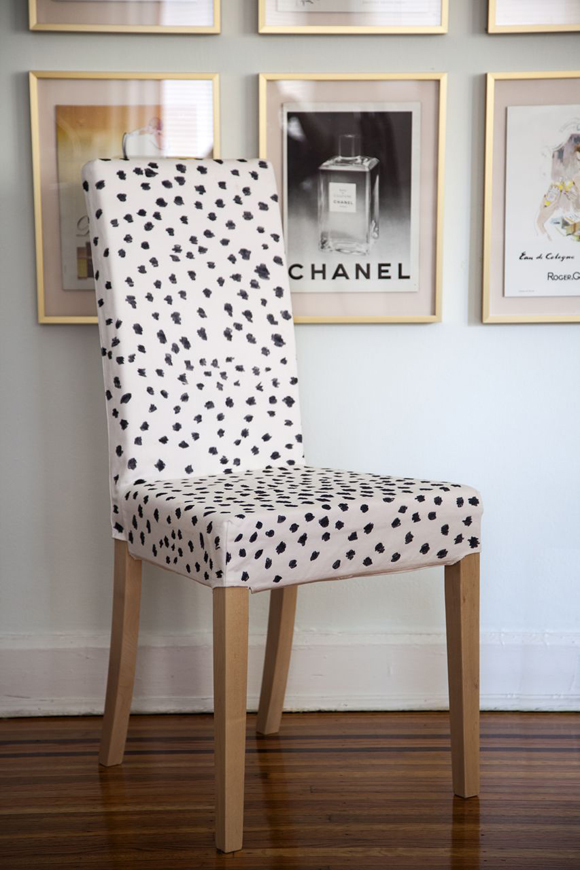 6. The Sweet Beast Blog  painted the SVALBO dresser this beautiful peachy pink color but left the bottoms of the legs natural wood! This is such a stylish way to update and average piece of IKEA furniture. And what a great way to use extra paint you have laying around! I'm going to have to try this one.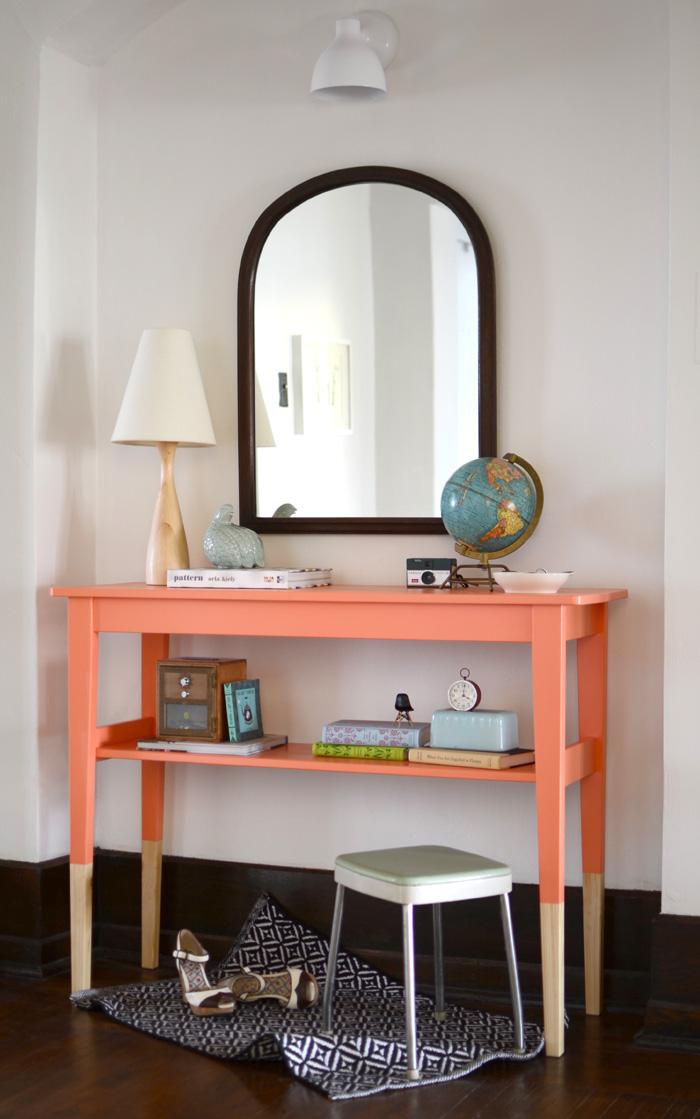 7. Pretty Providence made this amazing desk out of a few materials picked up from IKEA. From a couple small bookcases and a door (which cost under $60), this beautiful desk was born. You can easily customize the desk by changing the heights of the shelves in the bookcases. What an awesome and creative idea! And so inexpensive!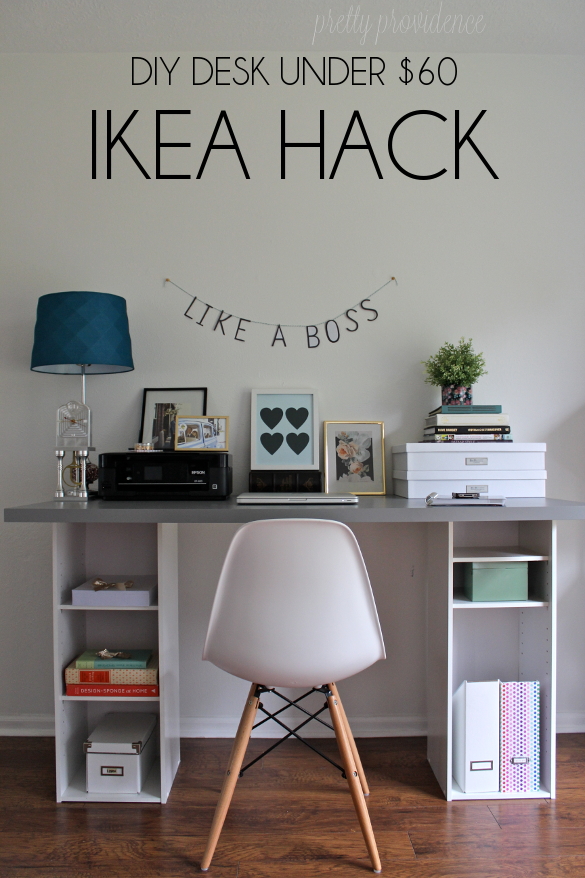 8. Triple Max Tons posted a gorgeous hack–replacing the legs on a typical IKEA table with modern, solid wood alternatives. This totally updates the coffee table, and takes the chic up several notches. This wouldn't be a hard project, and no one would believe the table comes from IKEA!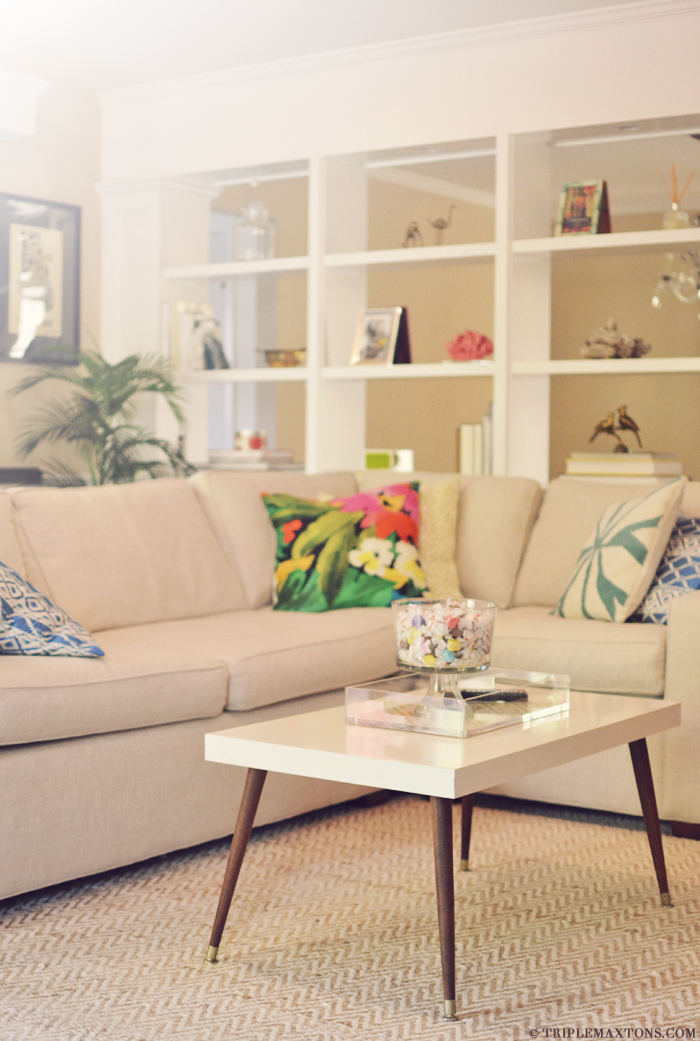 9. Style Me Pretty Living turned IKEA's laptop table into a DIY bar cart. Simply by changing up the accessories and adding some wheels, this table is totally reborn. This is a sophisticated way to update your dining space, and it's simple and inexpensive to boot!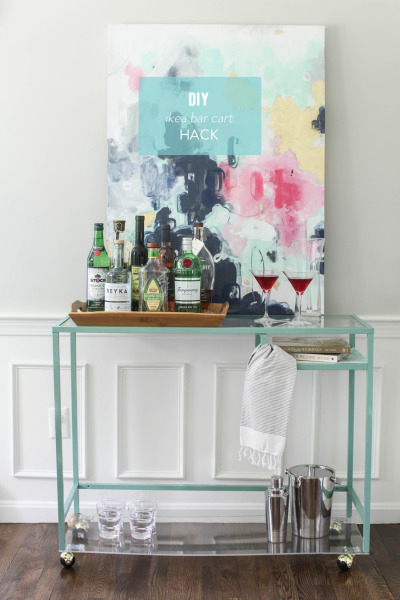 10. Marcus Design turned the RAST dresser from IKEA into a fancy bedside table with just a couple coats of paint. Accenting the black with the gold paint was a bold move, but definitely one that paid off. This dresser would look striking anywhere–in your bedroom or anywhere else!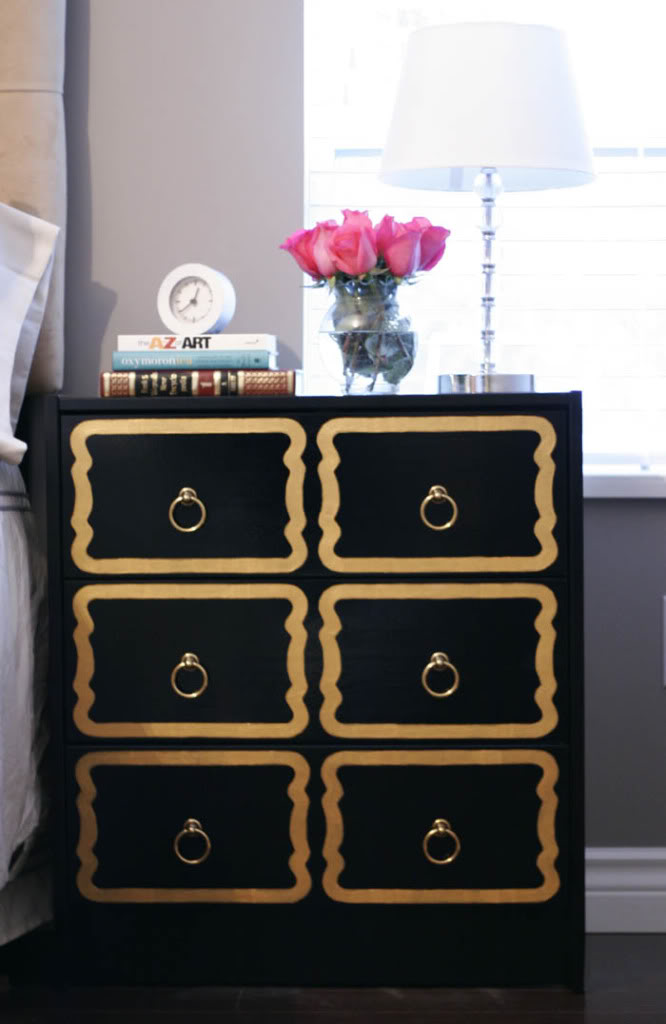 11. Kristin from Hunted Interiors added lovely wood panels to her FORHOJA table from IKEA. With a little bit of paint as well, this table looks vintage instead of brand new. You could really have fun with this project–look for old wood that you can repurpose.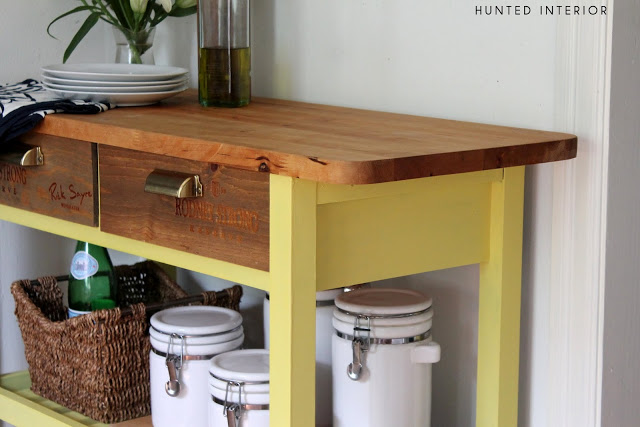 12. Bettina at Oh Everything Handmade customized her IKEA sofa by adding tufts! I would never have thought to do this, but it makes all the difference! With a few sewing supplies, this is a super easy IKEA hack, and it makes such a big difference. Thanks for sharing, Bettina!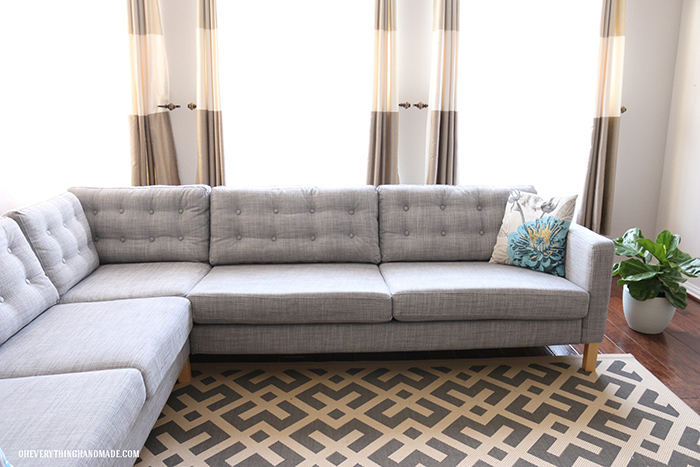 13. IKEA has a great selection of rugs, but if their rugs aren't the right size, don't fear! You can simply sew several rugs together and create a rug in any shape and size you like! It's an easy and quick way to customize a room to your liking. Thanks for the idea, Old House New Tricks!