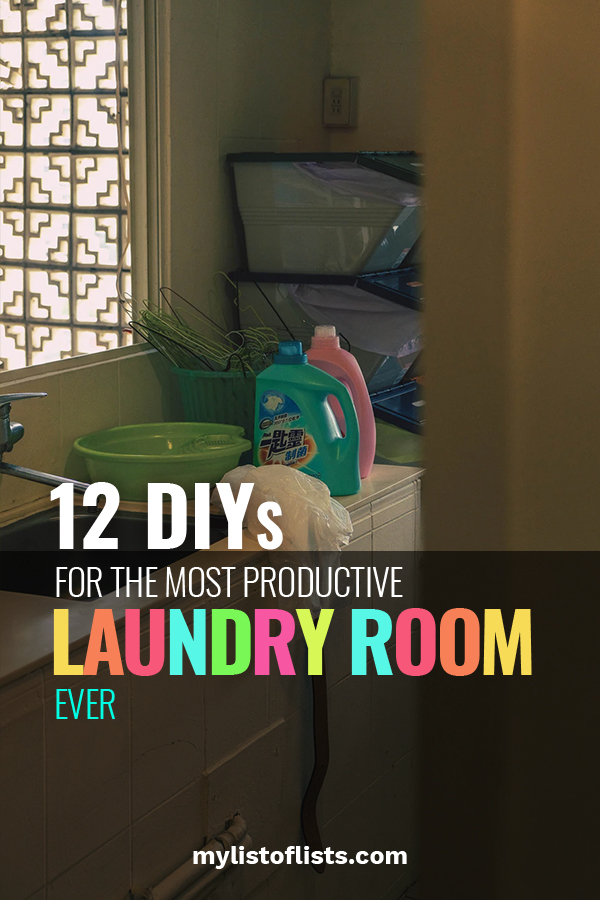 Well…you caught me. My laundry room is probably my least favorite room of the entire house. Not because it isn't completely adorable ( because it is…) but because I absolutely HATE doing laundry. It's one of those chores that you can never seem to stay on top of. I'm on a mission to make my laundry day a little bit more tolerable…and these DIYs make it more productive AND more tolerable!
This DIY doesn't exactly make my laundry room more productive..but it definitely makes it more tolerable! Makeover the face of your washer and dryer with electrical tape and this DIY from A Beautiful Mess. Use any pattern that you want!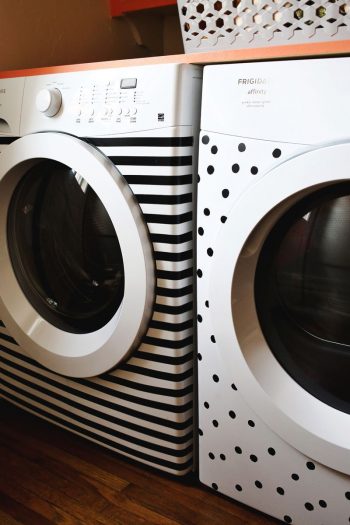 I know I'm not the only one who can NEVER seem to find a clothespin when it's needed! Keep your clothespins together in this hanging back from My Poppet. Don't let the thought of a sewing project intimidate you, this one is super easy!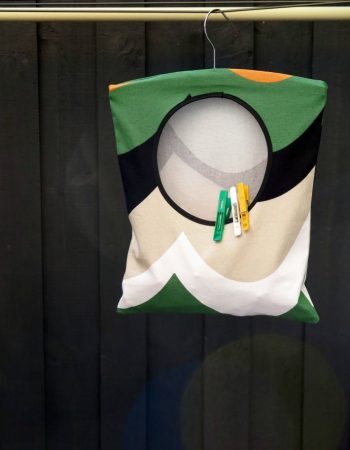 Keep all of the change you find in your washing machine, together! Make this "Laundry Quarters" bag from Minted Strawberry. Finders keepers, losers weepers, right?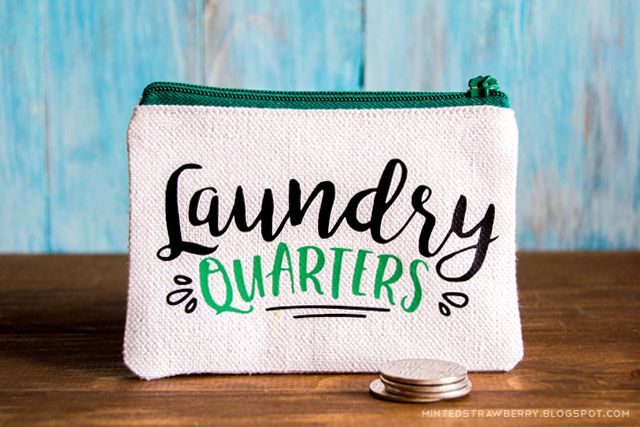 Having a crocheted bag to house all of your delicates is a MUST have in any laundry room! This DIY bag from The Merry Thought will keep your delicates looking beautiful. If that isn't a DIY for a more productive laundry room, I don't know what is!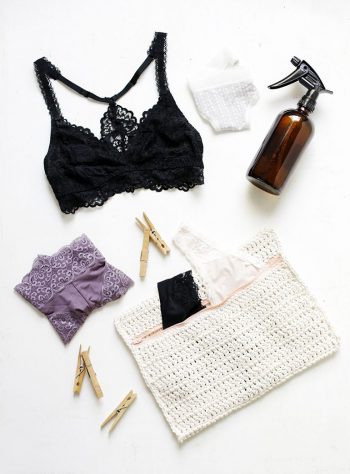 If you like to use natural detergents when cleaning your clothing, but hate the unsightly boxes and containers, label glass jars instead! I love when things all match, and these are much cuter than those awful Baking Soda and Borax containers. DIY from Boxwood Avenue.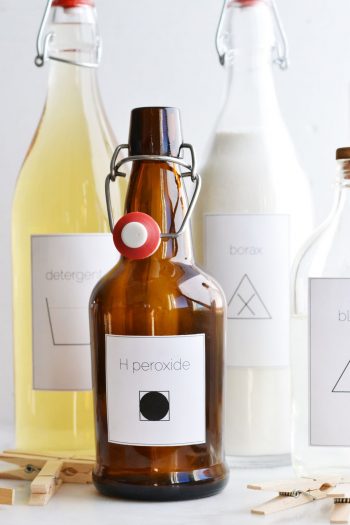 In another terrific DIY from A Beautiful Mess, extend your countertop space with a washer-side shelf and a countertop that fits right over your washer and dryer. Think of all the storage space you've created here!
Place your machines on a pedestal, and use the space created to store hats, gloves, or extra shoes! Label each plastic (or fabric) bin with the name to whom the items belong. Everyone will get out the door so much faster! Project from Tremendously Thrifty.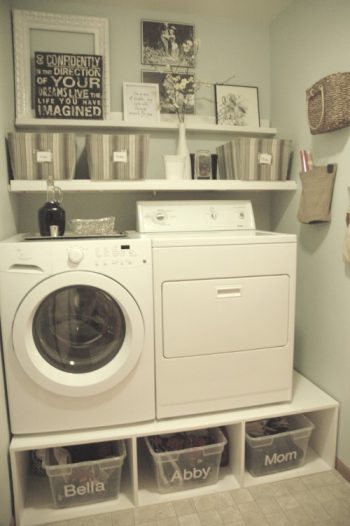 You've probably heard me "ooh" and "aah" over over- the-door shoe racks for a long time now. But they are seriously fantastic! Throw one over the door of your laundry room and use it to organize all things cleaning. Tuck away your detergents, fabric softeners, and other cleaning supplies. From My Sweet Savannah.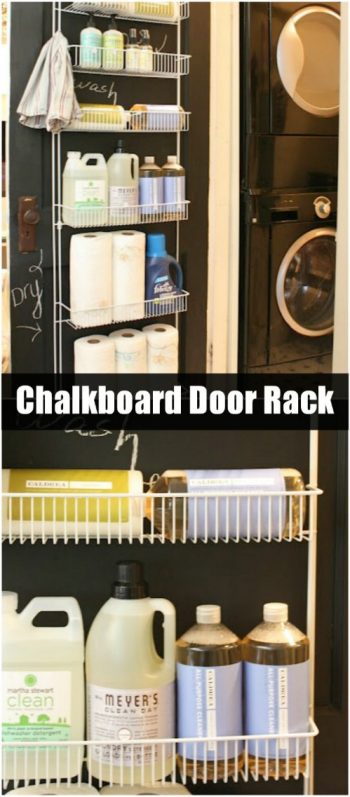 For those shirts, sweaters, or delicates that don't quite hold up to a cycle in the drying machine. Make yourself a DIY drying rack instead! This is a fair warning though, you might be amazed at how LITTLE space this project takes up! See more at Centsational Style.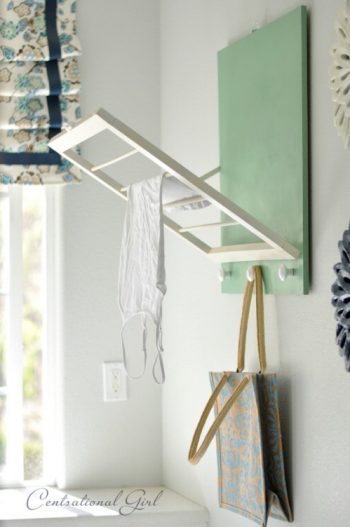 Looking for something a little larger for your DIY drying rack? Hang a ladder from the ceiling for a quick do-it-yourself solution. Paint it a fun color to liven things up! Little Lucy Lu has the tutorial.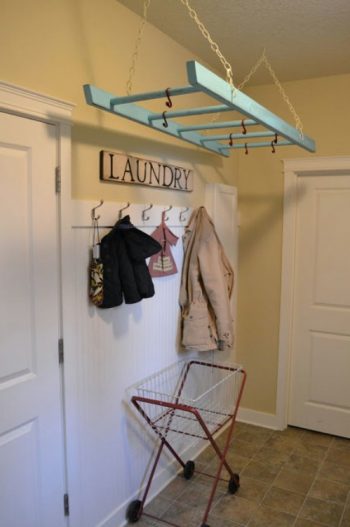 Remember when I said that the laundry detergent bottles were less than ideal? Here is another fun DIY to "pretty up" your detergent stash. As always, the labeling is what makes this project! See more at The House on Hillbrook.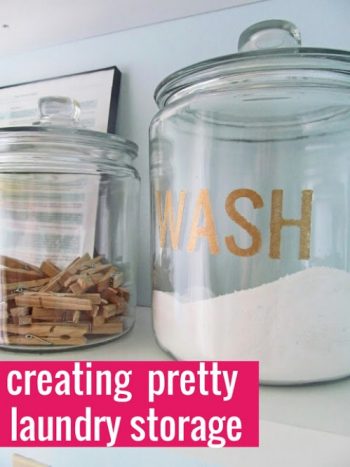 Keep your brooms, dustpans, and other cleaning supplies organized and put away by securing them to the back of a door, or on an unused wall!  Angela, over at Angela's House used a pegboard to secure her cleaning items to the wall.