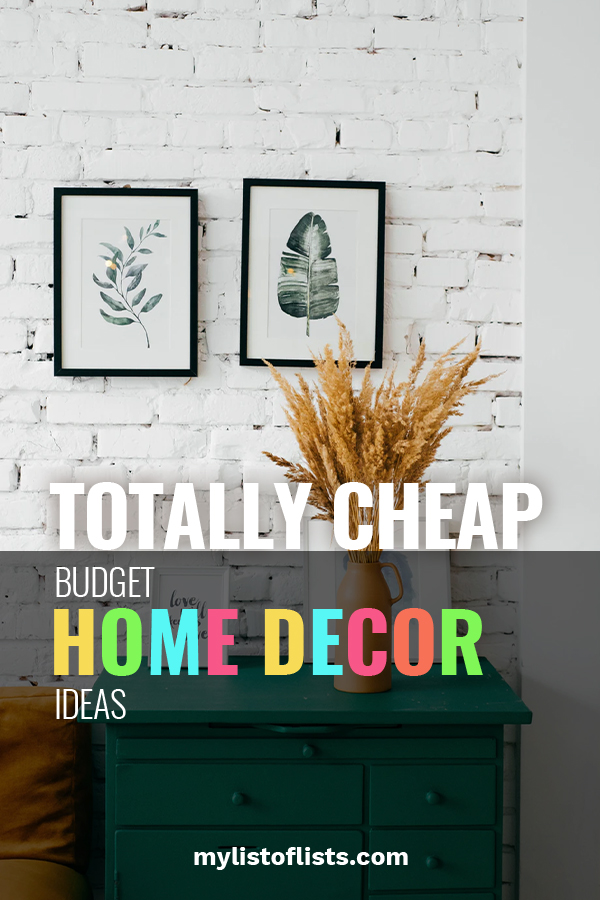 "Budget home decor" are three of my very favorite words. How awesome is it to liven up your home and saving money while doing it? A few dollars, and maybe a trip (or two…) to the local craft store will have your home looking great on a budget. If you life budget home decor ideas, stick around for a few of my favorites!
Get your whole family on the same page with a chalkboard paint message board. Write grocery lists, to-dos, or important dates.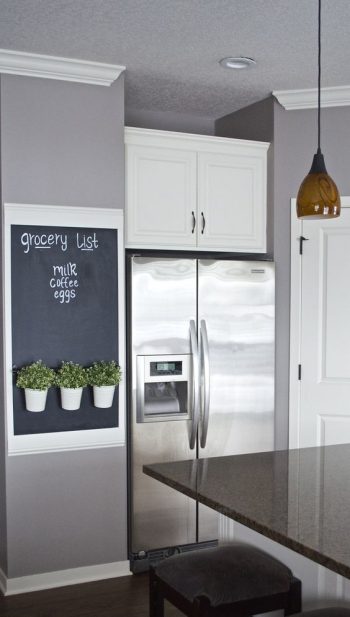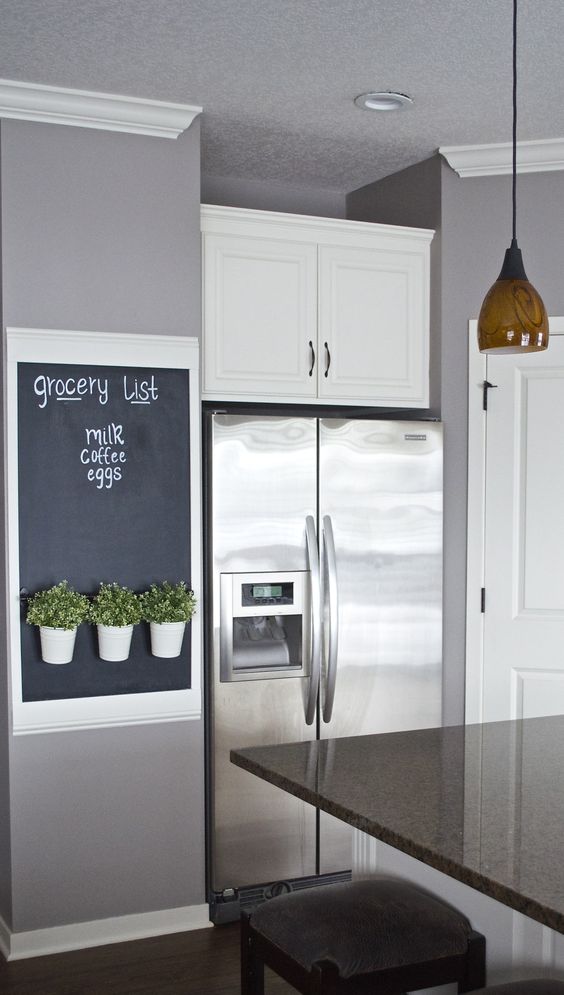 A little greenery goes a long way! Liven up your garden with some bright containers. Cover your existing pots in a coat of gold spray paint. Or…if you want other container gardening ideas, check out this post!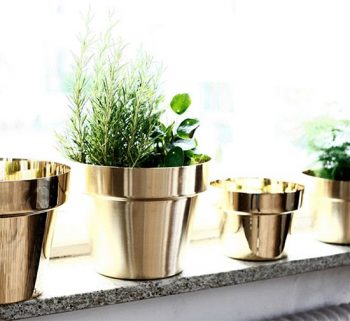 If you've got an old and unused kitchen table, you can turn it into a fabulous nightstand. After a coat of paint, and some chic finishing touches, your room will be completely fabulous!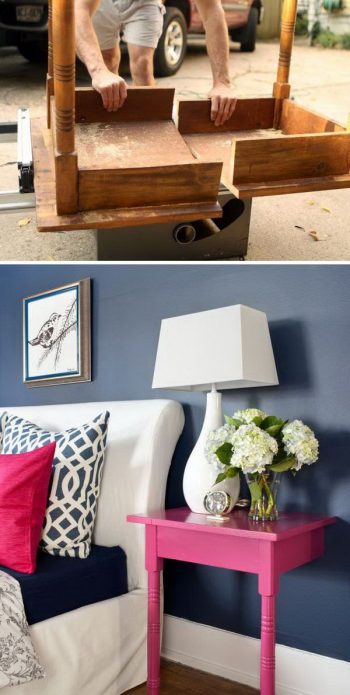 If you've got guests running into the wrong room often (sometimes it's as awkward for the host as it is the guest…) differenitate the two! These signs are easily customizable to fit any home.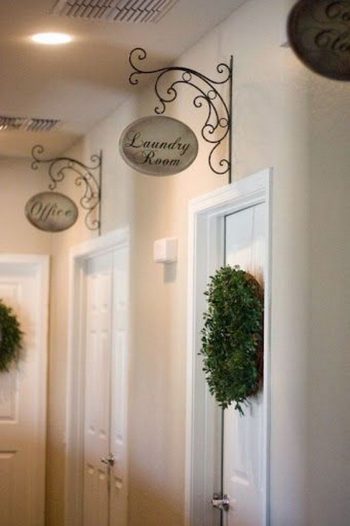 Use pieces of patterned Washi tape to create fashionable picture frames where there aren't any. It's looks effortless (but is probably not…) and totally chic!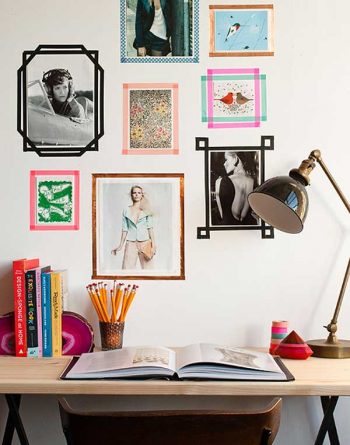 Give that "plain" old mirror a bit of a new life (or at least more pizzaz!) with a heavy-duty nautical rope. Even if your home isn't coastal, this will bring an Earth element into your home!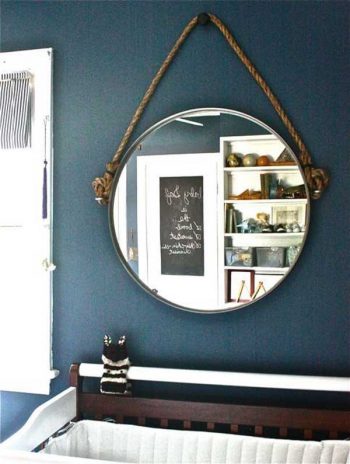 Would you believe me if I said that this adorable photo coat rack was once an old door? It absolutely was, and I love that this blogger thought to give it new life like this. A recycled 2×4 makes a good shelf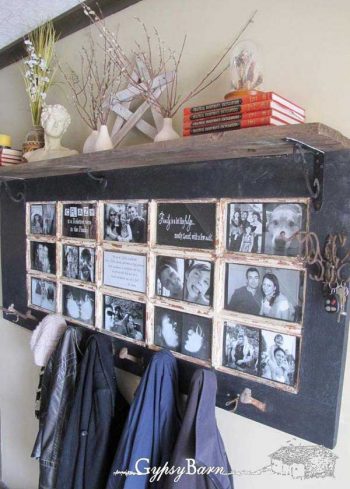 Find my budget home decor ideas here:
Chalkboard Memo Board from Pinterest
Spray Painted Container Garden from Pinterest
DIY Nightstand from HGTV
Laundry Signs from Just Destiny Mag
Washi Tape Photo Frames from Design Sponge
Heavy Duty Rope Mirror from Apartment Therapy
Recycled Door Frame Hook from Woo Home