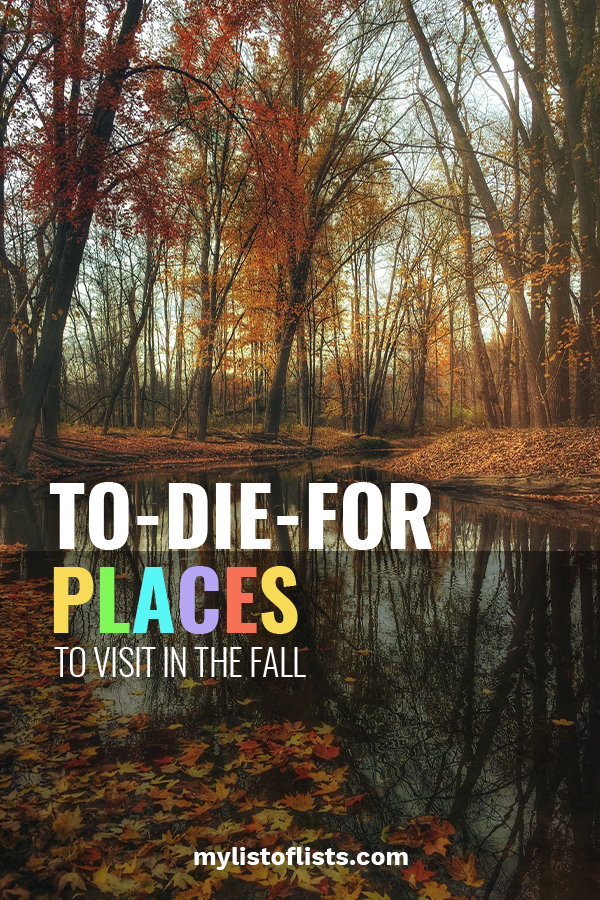 I am a firm believer in a Fall vacation. A vacation that hits about mid-October, one before the crazy holiday season and one after your exhausting summer! It's a great way to recoup after a long summer and the best way to mentally prepare for the craziness that is to come! Plus, October is considered the off-season for many travel destinations and there's nothing more relaxing than saving a few bucks! This year, we're headed to London, England in October and we couldn't be more excited. To us, it sounds like the perfect place to visit in the Fall.
Dreaming of a fall getaway? Head to one of these luxurious locations:
Vancouver, Canada
Vancouver is characteristically cool all year long, so if you crave that classic fall chill, head to Vancouver with one (or more) of your favorite sweaters. If good photo ops are what you're about, visit the VanDusen Botanical Gardens or head to the Capilano Suspension Bridge for a stunning hike complete with all of the best fall colors. Or you can immerse yourself in the most Canadian activity there is by heading to a hockey game!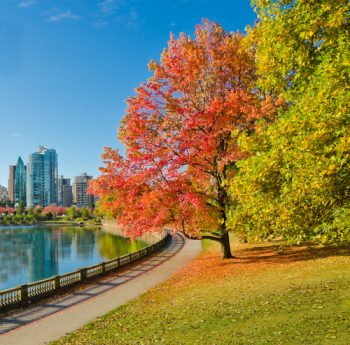 Washington, D.C.
I can personally attest to this! Once, ages ago, my parents took my brother and me to Washington D.C. in October. The weather was MUCH cooler than it would have been in August (hello, humidity) and the colors were absolutely incredible spread out through the Capital! While here you should, of course, visit all of the monuments possible and be sure to check out the Smithsonian, and if you can, drive the thirty minutes to Mount Vernon. It's completely worth it!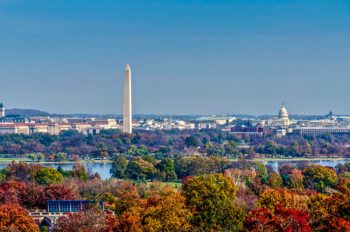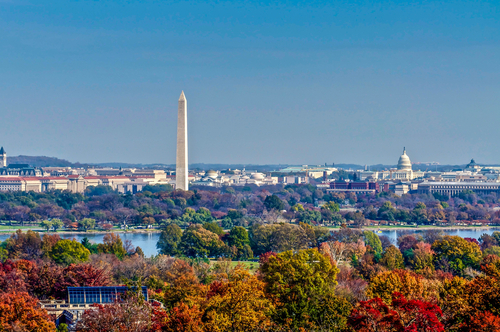 Asheville, North Carolina
Tucked away in the Blue Ridge Mountains, Asheville is sure to provide you with more fall color than you can possibly handle. Seriously. The mountains are absolutely painted in the colors of Fall, it's incredible! Additionally, Asheville has a vibrant local art scene, check it out if that's something you're into!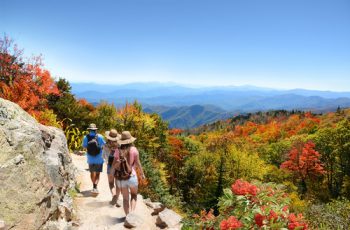 Charleston, South Carolina
October is the perfect time to visit Charleston, South Carolina because just like Washington, D.C. the humidity here has finally lowered to a reasonable level! Hanging out on the beach just got a whole lot better! If you're lucky enough to experience Charleston in the Fall, be sure to visit the Magnolia Plantation or Waterfront Park!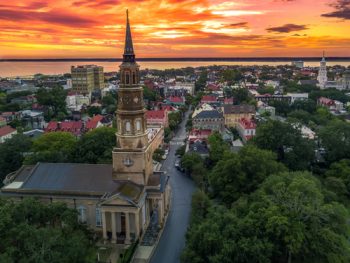 Disneyland
Do you love Disney and Halloween? The perfect vacation destination for you is obviously at Mickey's Not-So-Scary Halloween Party! Every Halloween, Disneyland becomes a little bit more magical with pumpkins, ghosts, and ghouls galore! But make sure to bring your Halloween costumes! They're a must if attending Mickey's Halloween party!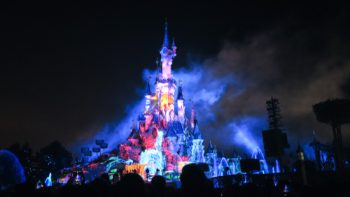 Lake Tahoe
Spend a little bit more time hiking, fishing, and enjoying the great outdoors before the snow hits in Lake Tahoe, California. Though Lake Tahoe is known for being a more expensive tourist destination, visitors can take solace in the fact that the area is MUCH cheaper to visit in October! Visit just after the Summer crowd leaves and just before the winter crowd flocks in. Enjoy your solace in October!