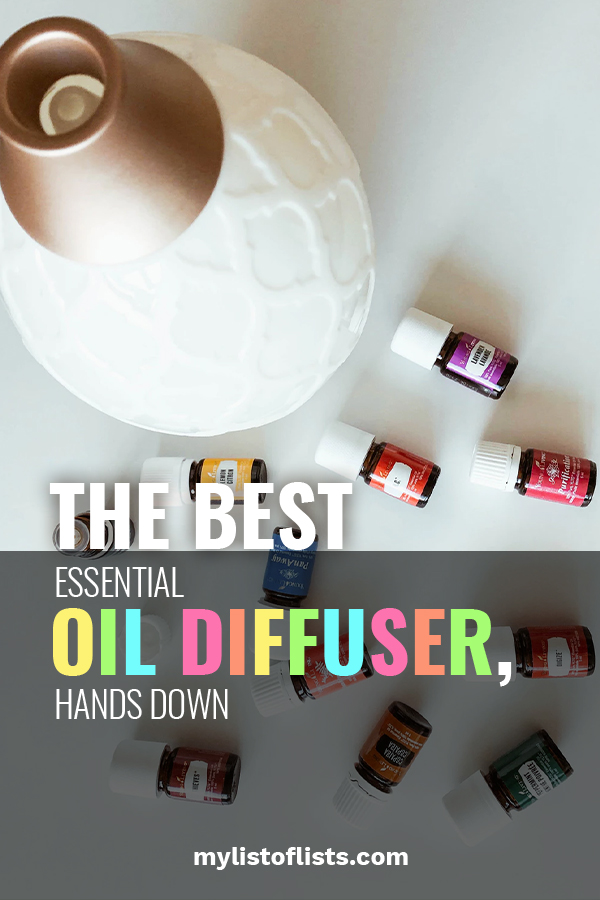 I am a big believer in essential oils. I've used a number of them to treat personal bouts of anxiety, depression, and even symptoms of PMS! I diffuse oils almost daily and I would be lost without my essential oil diffuser! An oil diffuser is a great way to evenly disperse oil vapors throughout the home so they can be more easily absorbed by your skin. Plus, they make your home smell absolutely incredible. If you're looking for the best essential oil diffuser, look no further because the best is (hands-down) the Young Living Desert Mist Diffuser. Don't believe me? Read on!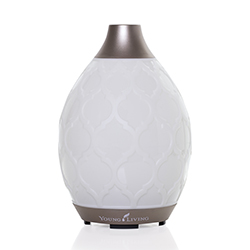 Young Living Essential Oils is a Lehi, Utah-based company that takes pride in sourcing all of the ingredients in their essential oils through certified farms throughout the world. Young Living even has a gigantic lavender farm nestled in the mountains of Utah so you know you are getting the highest quality of essential oils around. But their commitment to quality doesn't end with the essential oils, their essential oil diffusers are just as incredible!
I bought my first essential oil diffuser off of Amazon. It was a generic brand and it didn't last more than a few months. Not only that, but I never felt like it was REALLY diffusing the oils throughout my home. So I was determined to find something better, and I did. It was the Desert Mist Diffuser from Young Living!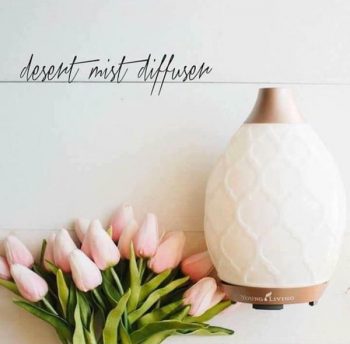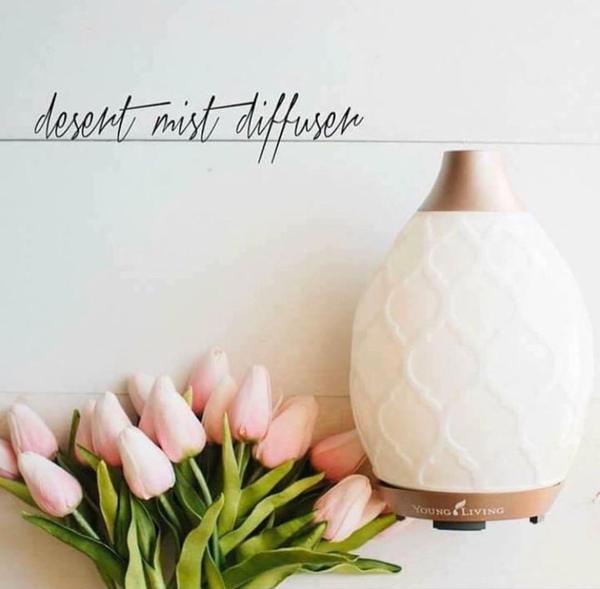 Though the $84.99 price-tag can be a hard pill to swallow for some, it's been an extremely worth it $84.99! In my three years of use, I've only ever had one problem with the diffuser and it was related to the power-chord. I contacted Young Living and they immediately provided me with a replacement chord and I was off and running (diffusing) again! It's definitely the best essential oil diffuser on the market!
This essential oil diffuser is larger than most others, but that just means you can fill it up fuller, so it runs longer. Additionally, I loved that the white part of the diffuser actually changes colors while diffusing! It was a bright touch that I didn't expect when purchasing and it did wonders for the ambiance of my living room! It's so hard to find a gorgeous essential oil diffuser and the colored lights (as well as the cool shape of the diffuser) made this one the prettiest yet!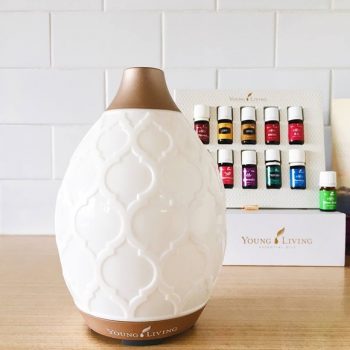 You can fill the reservoir to the line for hours of powerful, diffused oils, or you can fill it up halfway (or less) for shorter periods of aromatherapy. The diffuser will run until there aren't any more oils, or you can simply unplug it.
Additionally, this oil diffuser is one of the quietest I have ever used! You don't even hear the motor running, adding to your relaxation. There's no doubt that the Desert Mist Diffuser by Young Living is one of the best essential oil diffusers on the market!