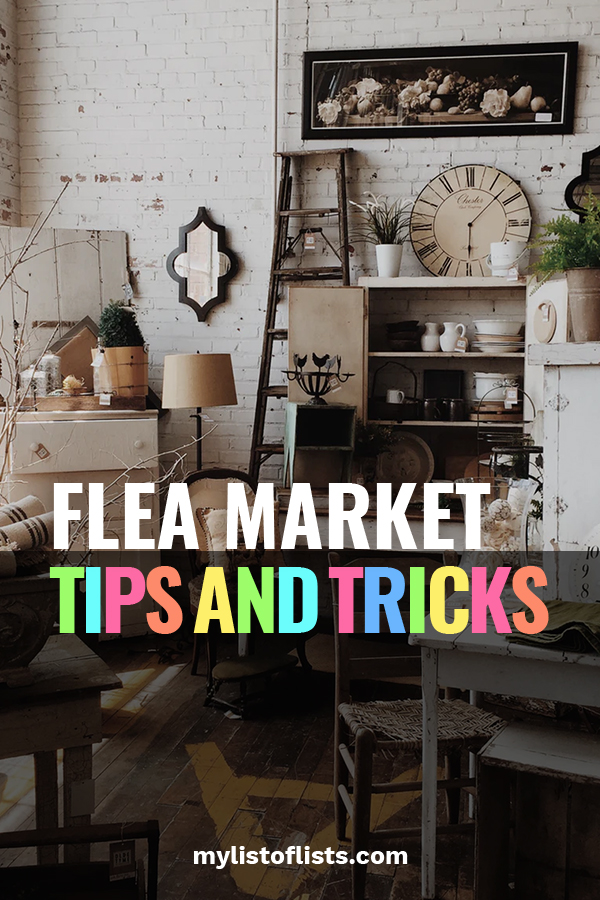 Heading to the flea market? Use these tips and tricks to save tons of money while coming home with the best finds. There's a science to flea market shopping, and I am here to help you crack the code when it comes to shopping at flea markets.
Flea Market Tips & Tricks
Dress Down
When it comes to flea market shopping, you want to come wearing jeans and a t-shirt. If you come wearing name-brand clothing or tons of jewelry, you'll appear to have tons of money and sellers might be less likely to haggle on a price with you. You want to appear frugal when shopping at a market, so make sure your clothing choices reflect that.
Bring Cash
I know, I know! I rarely carry cash with me either, but it's definitely necessary when shopping at any flea market. Though some vendors may have a debit card reader, it's always best to come prepared with a handful of cash. I mean, how horrible would it be to find a piece of amazing furniture, but not have the cash needed to purchase it?
Bring A Friend 
Bring a friend, kid, or spouse along with you while you do your flea market shopping. Flea markets can be huge and expansive, so bringing a partner in crime will help you find and stake out any of the incredible items that you have been looking for. Just make sure that your shopping buddy knows what you are looking for and is willing to help you during your shopping trip.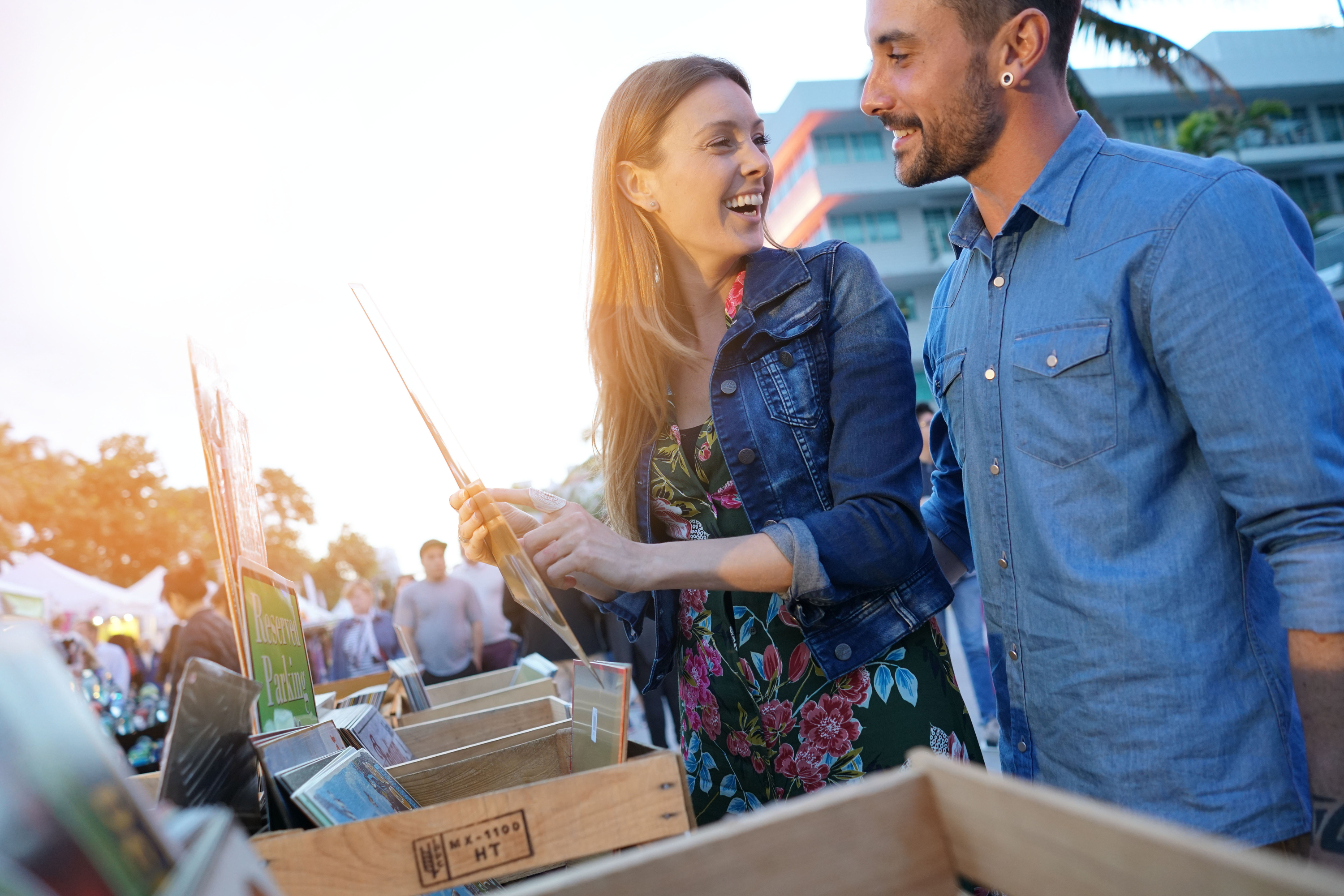 Look For Items That Can Be Repurposed
This goes without saying, but while at the flea market, keep your eyes open for items that can be easily repurposed throughout your yard and home. For example,
my friend
found a vintage dresser at a flea market once and she transformed it into a vanity for her bathroom. The whole project only cost her like $75 and her bathroom looks INCREDIBLE.
Always Haggle
Unless a vendor specifically tells you that the sale price is final, it usually isn't, and there's usually room for haggling. Don't be afraid to knock down the seller's price anywhere from 10-15 percent. They'll usually go for the price cut, and you're left with a really killer item at a discounted price. No matter what, always make sure you are doing your haggling in a respectful way.
Know When To Walk Away
Speaking of haggling, it's also important to know when to call it quits. If you and the seller cannot agree on a price, know when to walk away and stop the negotiation process. Additionally, don't purchase everything you see. Unless you have a clear use for it, that side table you haggled so hard over might sit, useless, in your attic for a few years.
My Favorite Flea Markets  
Alameda Point Antiques Fair:
Located in California, this flea market has been around for a while. Make sure to arrive early to get the best stuff.
First Monday Trade Days:
 If you ever happen to be in Canton, Texas, you have GOT to visit this flea market. It's over 150 years old!
Rose Bowl Flea Market
: Located in Rose Bowl Stadium, you're bound to see a celebrity at this flea market.