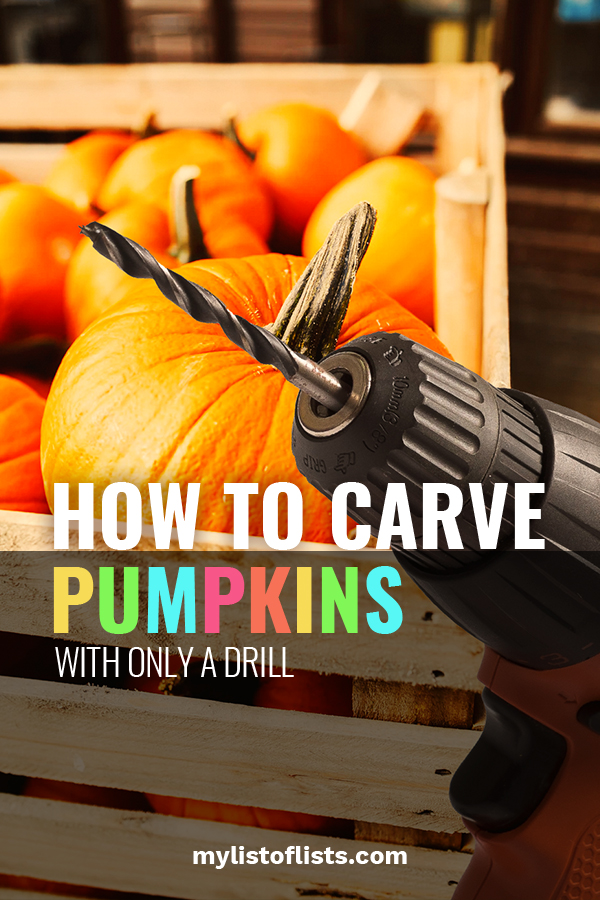 Like most families, we look forward to carving pumpkins together just before Halloween. But I'm definitely not the only Mom out there who kind of dreads the whole process a little bit. Pumpkin carving tools are sharp, and carving with those tiny tools can take forever. Plus, lets be honest, it's kind of a mess!  I find pumpkin goop in my hair for days! If you trust your kiddos with a power drill (I guess this is no safer than the pumpkin carving tools..) or just a handheld screw driver, you might want to try carving your pumpkins with a drill! 
Butttt….you'll still have to gut them…I guess it's all worth it in the end, right?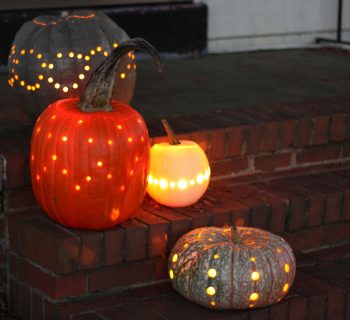 To begin, gut your pumpkin like you would normally; cut a hole in the top, and scrape out the pumpkin innards with a spoon or carving shovel. Personally, I like to use a fruit scraper to get out all of the gunk (you can purchase one here!)  It requires little elbow grease, and it scrapes everything out super nicely!
Save your pumpkin seeds to roast them if desired. I like to use this recipe from All Recipes.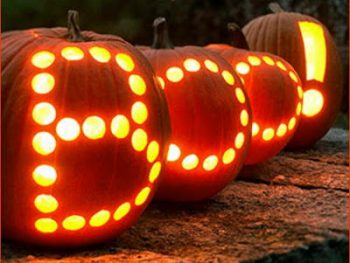 Using a Sharpie, plan out your drilling design on the face of your pumpkin. You can remove the ink using a dab of nail polish remover once you are done!
After your pattern has been designed, break out the power drill and drill into the center of your Sharpie polka dots.
** Pro Tip: Drill pumpkins outside for minimal clean up!
After your pattern has been drilled, use battery powered tea lights or candles to illuminate the inside of your pumpkins. It's almost too easy!