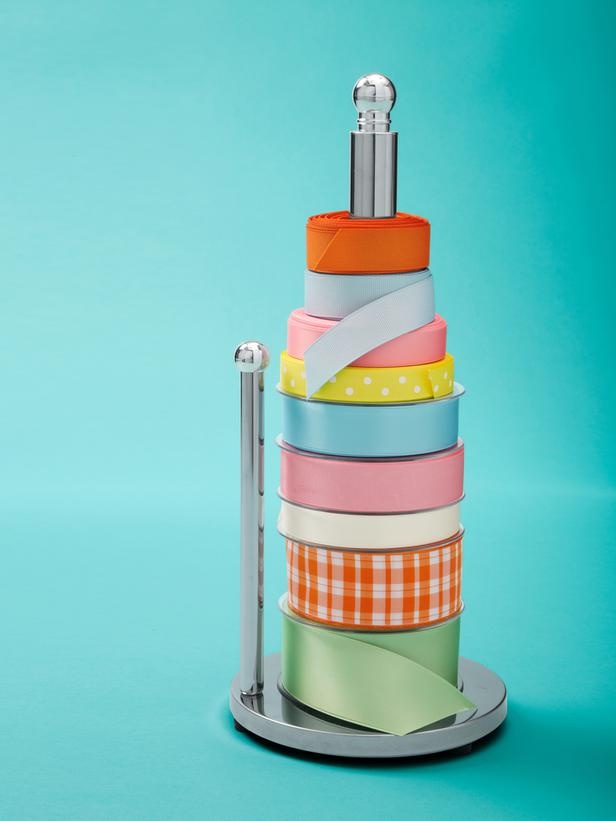 7 Clever Craft Room Organizers
I have DIY and craft supplies coming out my ears these days, and I have a husband that likes things organized. I mean- so do I, but he REALLY likes things organized. Why is craft stuff so hard to keep organized? Probably because I have a zillion little tiny items and odd-shaped craft "appliances." Oh, and an 8 year old daughter that loves to raid the craft room doesn't help 😉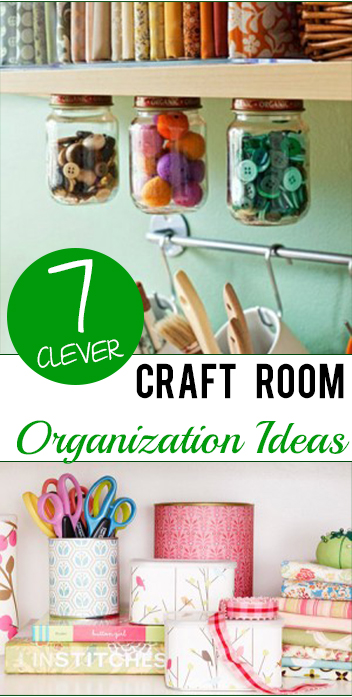 1. Cover old cans or tins with scrapbook paper and use them as holders for all kinds of supplies like scissors and markers.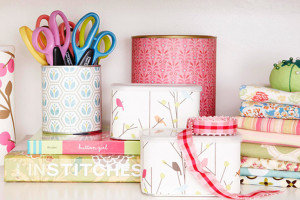 Source
2. Glue the lids of glass jars to the bottom of a shelf. You can detach the jars from where they hang by unscrewing them from the lid. Easy to see and access!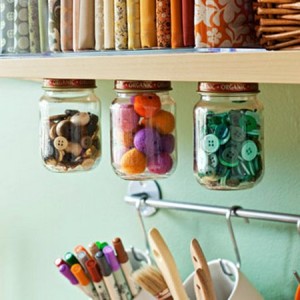 Source
3. Egg cartons and ice cube trays can be used to hold tiny, easy-to-lose items. You can even paint them so they look cute!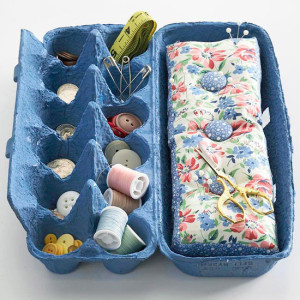 Source
4. Paper towel holders can be used to store spools of ribbon—makes it easy to pull out and cut the amount you need!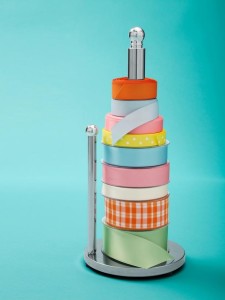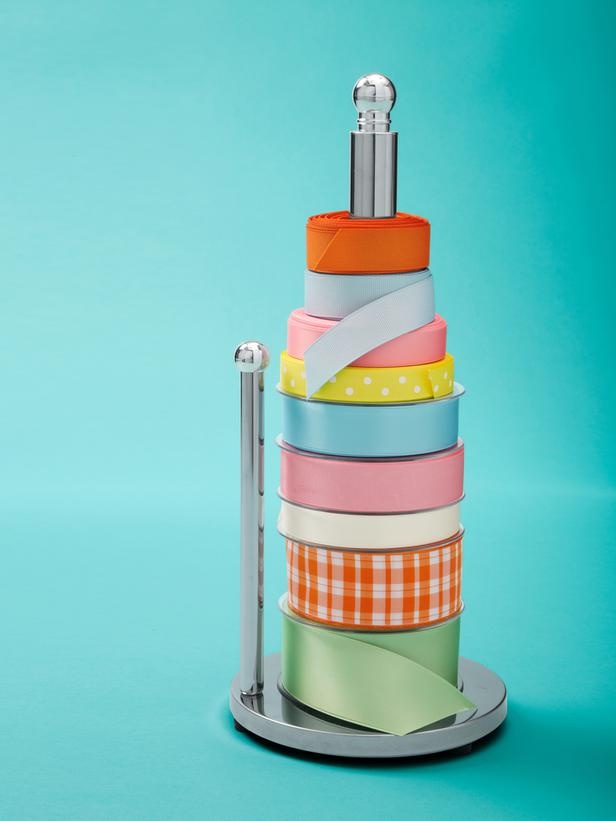 Source
5. Use a spice rack to store paints. Can be mounted to the wall or lazy susan style.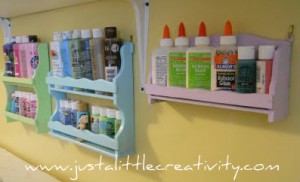 Source
6. A sugar shaker can be used to hold and dispense twine and fine yarn in an easy-peasy way—right through the spout!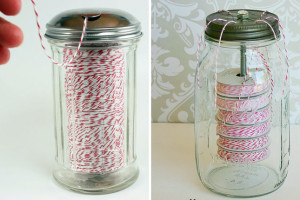 Source
7. Use hook-and-loop tape to attach a canvas apron (intended to hold gardening tools) to the side of the table. Fill the pockets with supplies.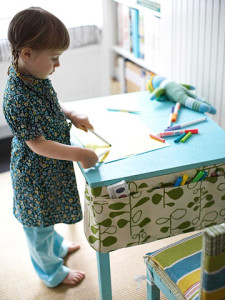 Source