I love creating Christmas luminaries around the holidays with my family. It's a great way to brighten up your home, both inside and out. Plus, making these just does wonders to get me into the holiday spirit. Liven up your holiday with some of these easy DIY Christmas luminaries.
Christmas Luminaries for Kids
This tutorial is so easy that your kids are guaranteed to love it. To create, you'll need brown paper bags, sand, and electric tea lights (to prevent an accidental fire). Let your kids decorate their brown paper bags however they would like to. They can draw their own designs or even cut cool patterns into the paper, it's completely up to you! One designed, pour sand into the paper bags so that they are weighed down. Next, place your light right in the center of the sand. And voila. Weren't those easy? We used to make these every year with my grandma!
Christmas Luminaries Outdoor
Have you ever heard of ice luminaries? Though they sound like something expensive and hard to make, they're really super easy! These are also the perfect kind of Christmas luminary for outside, seeing as the chilly temperatures will keep these looking perfect. To create your own, you'll need to find a circular container about 11-14 inches wide. Next, you'll need to find a smaller shaped container in the same size. Place this in the center of the larger container, and then fill the larger container with water. Place your ice in the freezer and do not remove until it has frozen solid. Once frozen, remove the ice from the containers and put an electric light in the hole in the center. Aren't these unique and cool?
Christmas Luminaries Indoors
This idea will cost a little more than the other two, being as you'll need to purchase your favorite lantern from a craft store. As soon as you have tracked down your favorite lantern, fill it with holiday-related things like ornaments, string lights, or even fake snow. Once this is filled and all lit up, place your lantern in your window for a welcoming Christmas decoration. You can find lanterns like these at Michaels around the holidays at an affordable price.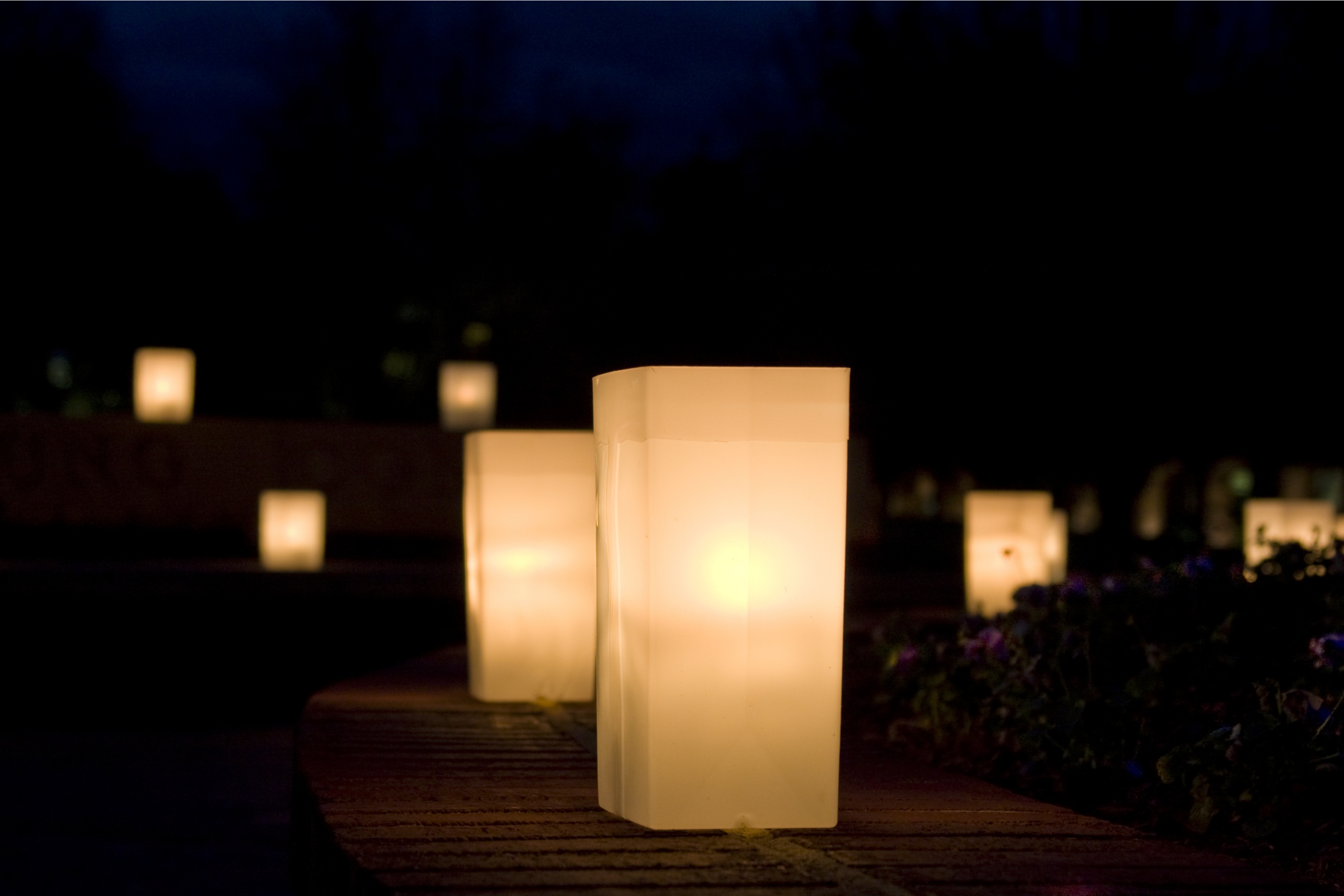 Christmas Luminaries Mason Jars
These DIY Christmas luminaries look great both inside and out. It's just up to you to decide where you want to place them. Fill the bottoms of your mason jars halfway full of salt to give it the look of piled snow. Next, place your tea light directly in the center of the salt and light it up. Complete the look with some holiday ribbon around the top of the jar. This has got to be the easiest idea on the list!