Just because you aren't graduating in person this year doesn't mean you can't still celebrate! Take a photograph to commemorate the occasion with a few of these adorable graduation pictures ideas. Which one is your favorite?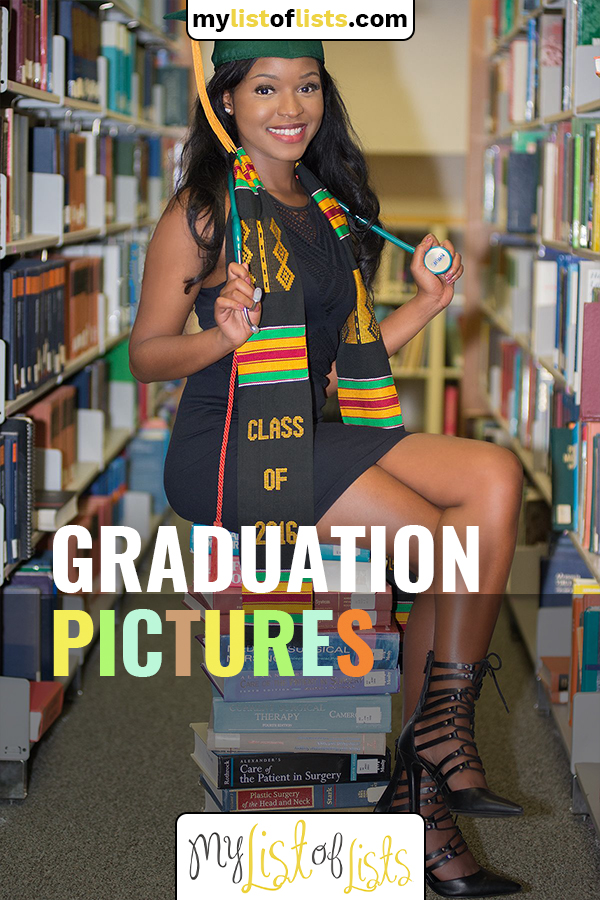 Graduation Pictures: For Boys
My son wasn't super into the whole "graduation photoshoot" idea, but nevertheless he agreed if he could make it a personal representation of himself. Have your son take a few photos in his graduation gown, of course. But also, don't be afraid to snap a photo of him in a favorite outfit, or taking part in some of his favorite hobbies. You'll have those photos for the rest of your life. It's always a good idea to capture someone doing something that they love. Additionally, if you wanted to shoot somewhere OTHER than your house, make a family trip to one of your son's favorite locations and shoot the photographs there.
A classic idea for a graduation photo shoot: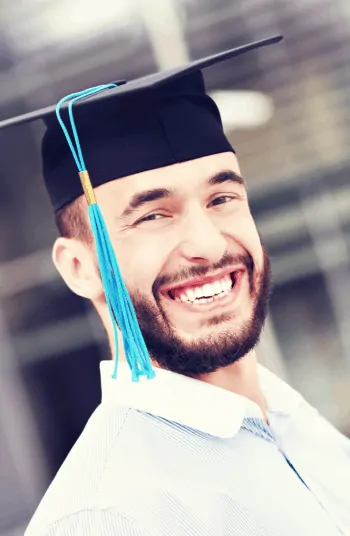 See how this photo really captures this grad's personality? He's in one of his favorite locations, and you can really imagine what his personality must be like!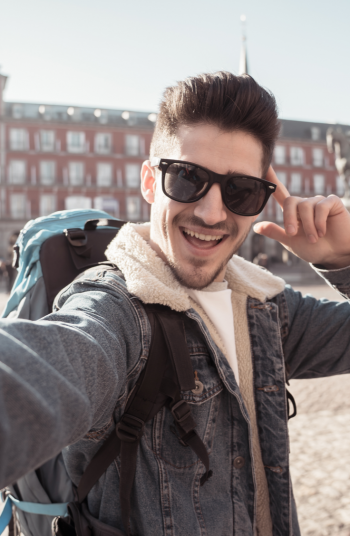 Graduation Pictures: RN
Graduating from nursing school is a seriously big deal! In just a short period of time, your grad will be working at the hospital saving lives, and that's pretty cool if you ask me!
One of my favorite graduation picture ideas for RNs is taking a photo with all of the textbooks you had to use to pass school stacked up. In some cases, these book stacks can tower taller than your grad! It's a great visual that will help you see how much work and effort your grad put into nursing school. And of course, no matter what photo theme you go with, make sure that your grad has their stethoscope around their neck.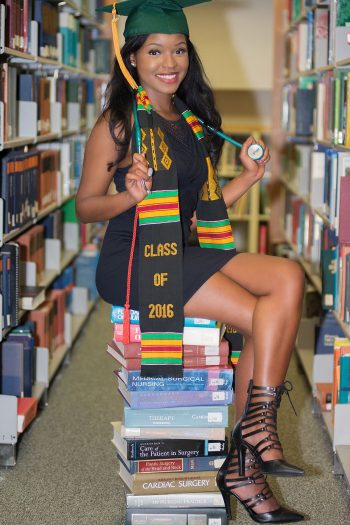 Graduation Pictures: College
This is likely the last time that your kiddo will graduate unless they go on to earn a Master's. Since this is the last time, make SURE to grab a few photos! Since college degrees are incredibly unique and often based on the person who earned it, make sure that you make the photos as personalized as possible. For example, if your kiddo graduated with a math degree, make sure that they have some math-related props to pose with. If your daughter graduated with a journalism degree, have her hold a newspaper or something similar. Remember that the more personalized you make the photoshoot, the more memorable it will be.
However, if you do want to snap a photo of them in their gown, take a look at the idea below!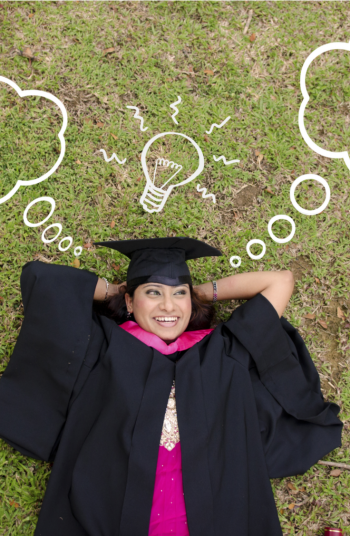 Graduation Pictures: Kindergarten
Graduating from Kindergarten is a seriously big deal. And honestly, this was when my kids were at their cutest so it was a blast to take photos and remember graduation. For a unique spin on the Kindergarten grad photos, have your kiddo stand in front of a chalkboard or whiteboard with a graduation cap drawn on. Encourage your kiddos to be goofy, and even give them the opportunity to draw on their own graduation hat!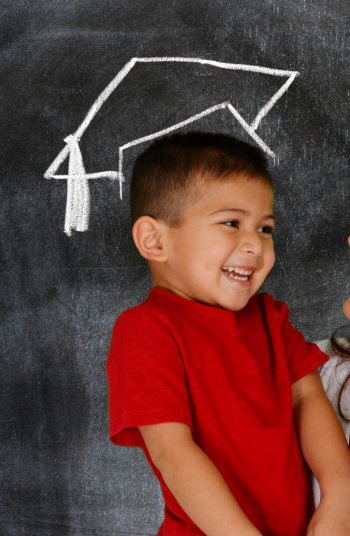 Graduation Pictures: High School
I still remember my high school graduation and one of my favorite parts was sharing it with my friends! Since it's unlikely that your kids will get to walk with their friends this year, you still CAN make the day memorable. Have each of your kid's friends take a similar photo in the comfort of their own home or backyard. Once you receive the photos, you can photoshop every one together creating a really unique graduation picture idea.