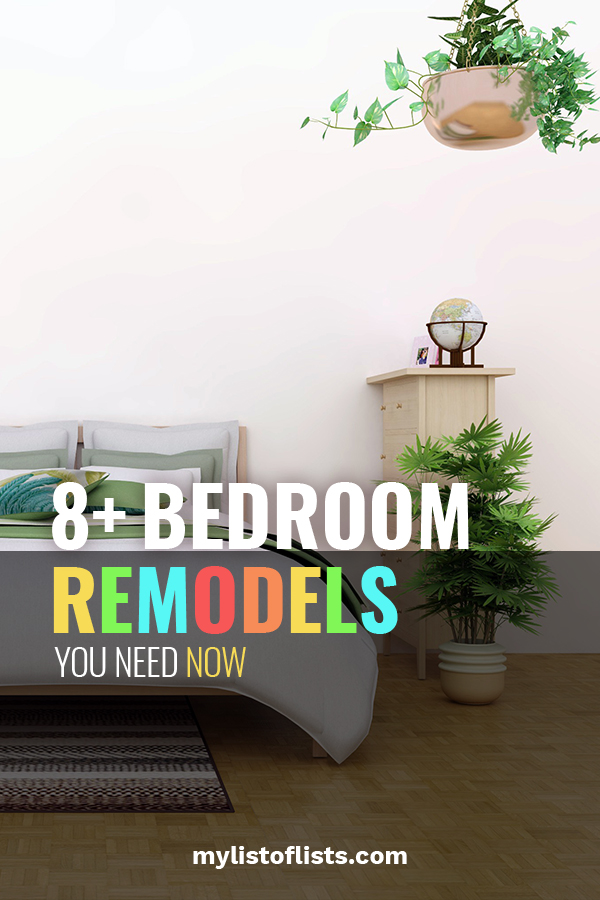 The bedroom is always one area of the home that I am excited and willing to change. We spend tons of time in our bedroom; awake or not, so I think it's really important to love your space. Keep reading to be inspired by these clever bedroom repurpose and DIY projects.
Looking for a creative nightstand solution? Look no further. This one will WOW. This blogger used an old stepladder for layered organization, bedside.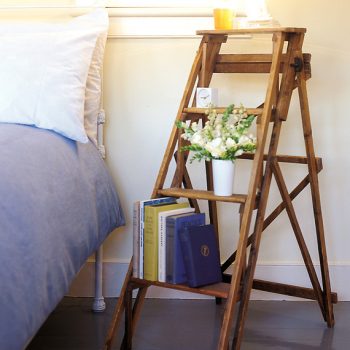 Don't have the space (or the funds) for a headboard? Make a fake one using wallpaper! Unless you look closely, any passerby would be convinced this was real.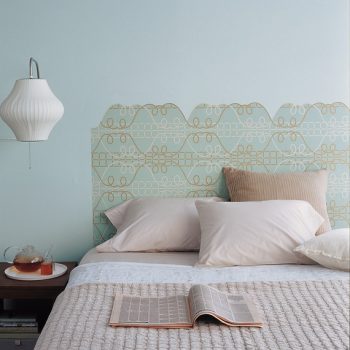 It's amazing how just a vase with a flower can upgrade your bedside space. An unexpected pop of color will add depth to your bedroom. And the flower will freshen things up!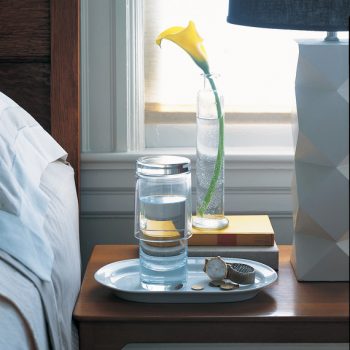 Here's a super fast update for you…all that is required is a simple change of bedding! Find this set for $22 on Amazon!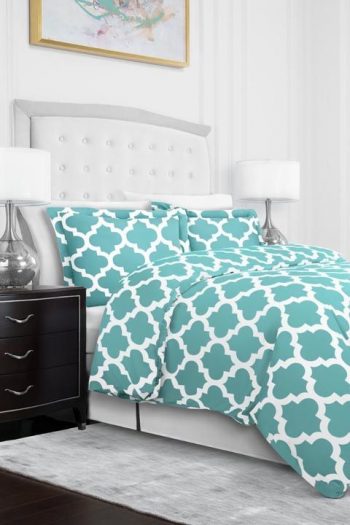 Before beginning any kind of remodel, it's best to take a step back and evaluate the clutter situation of your bedroom. Do you have a habit of throwing clothes on a chair? Replace it with a hamper instead! Pictured, this blogger uses a floor basket to store throw blankets, magazines and more.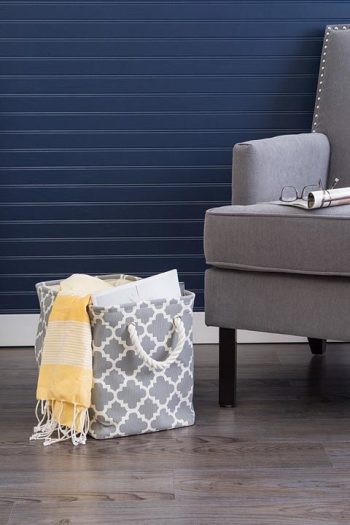 Speaking of clearing the clutter, it's time to create a display for your most loved items. If you have the room for it, bookshelves are a great addition. You can even display framed photos!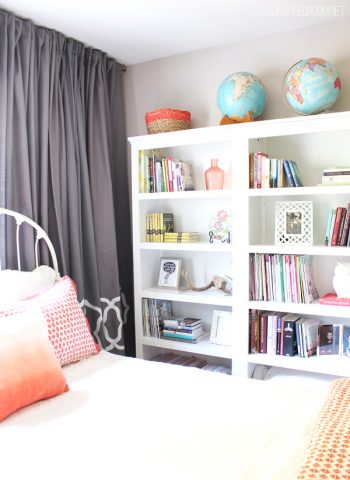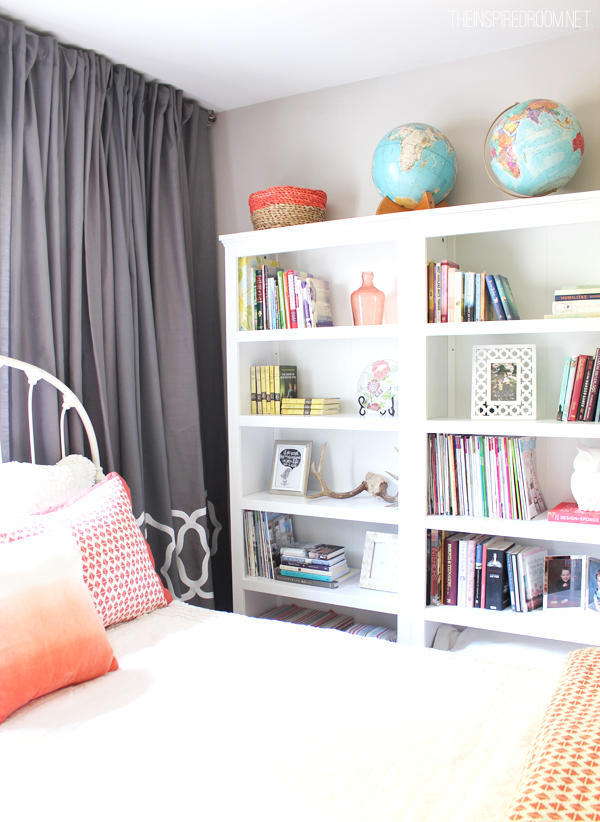 You need a place to put your shoes on before you leave in the morning! A end-of-the-bed bench is great for doing just that. Plus, it's a great place to stash all of your throw pillows.
"Comfy up" your bedroom by adding tons of extra throw pillows, in all different textures. Don't you just want to sink into this bed?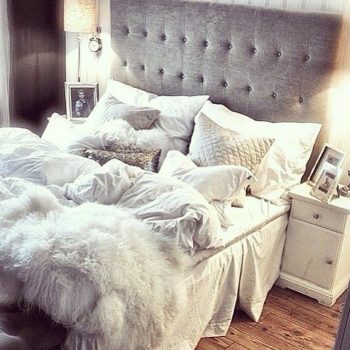 Scavenge around your local Goodwill for any hanging light fixtures. Yours may not be as elaborate and fancy as this one…but I'm sure you'd come up with something just as amazing!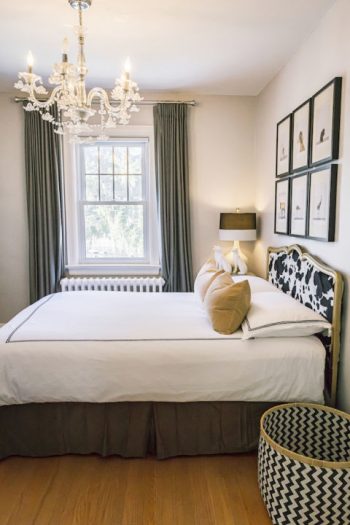 Want to know where I got it from? Click the images in the slides to be taken directly to a website. Or, here's a list of website links in the order that they appeared: