Add some charm to your garden or porch with a DIY wind chime! You're sure to be inspired with these adorable ideas!

Culinary Cuteness. Vintage silverware hung in a circle makes for an interesting chime with an antique touch. A cute idea I found from The Garden Glove.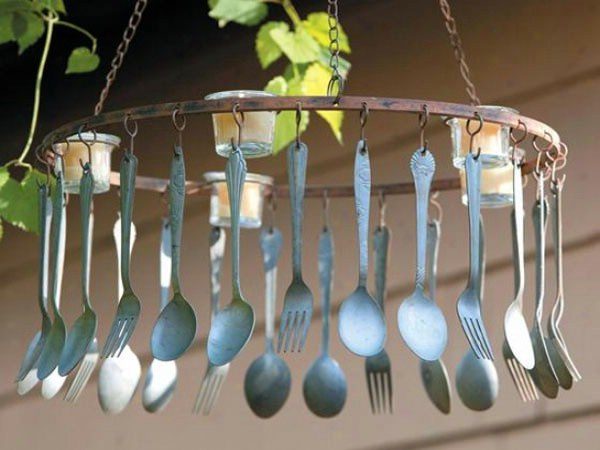 Key to Success. Keys make for perfect charms! I love the use of the embroidery hoop too! Another awesome idea from The Garden Glove.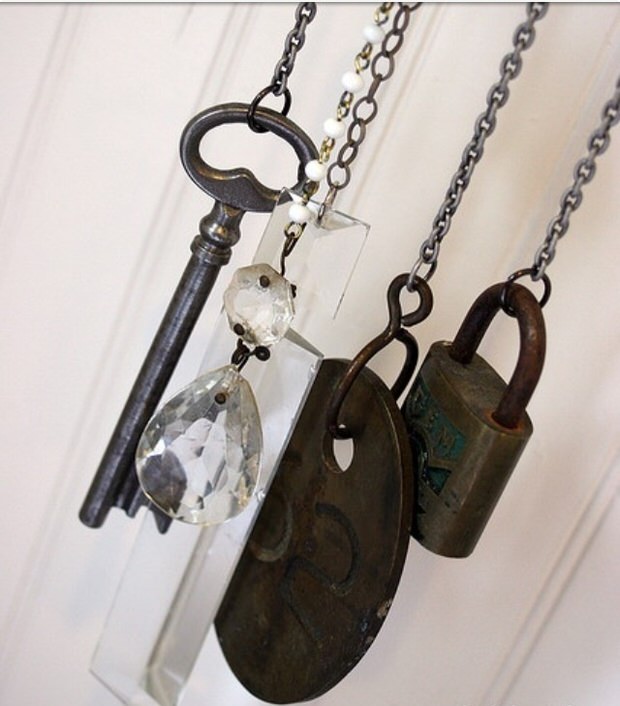 Bottle Caps. The fun colors of these caps really POP! (No pun intended, ha ha) I also found this creative wind chime on The Garden Glove.
Bells and Beads. Use craft wire to create this adorable little chime. Love those tiny bells! Get the how-to from DIY Network.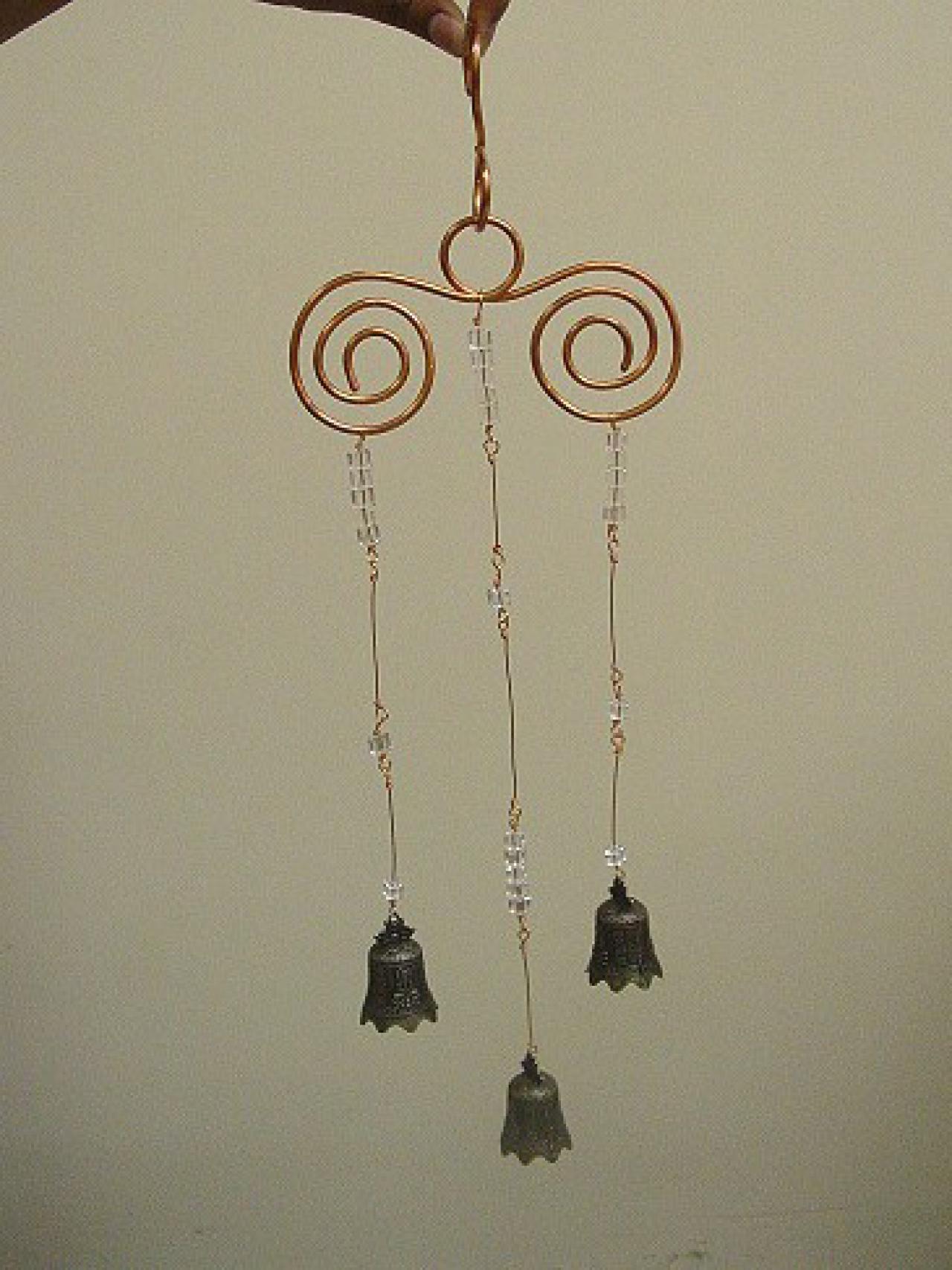 Seashells by the Sea Shore. I love the very natural look of this chime. Perfect for a beach house—or for those who simply WISH their houses were on the beach! Fabulous idea from All Women Talk.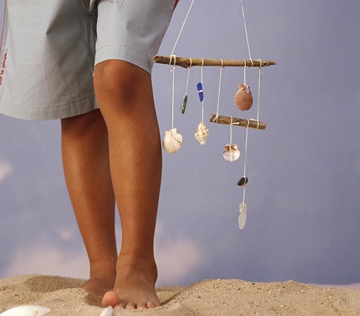 Splattered Cans. This is a great one for the kids to help with! Love the various colors and sizes of the cans. Another cute idea from All Women Talk.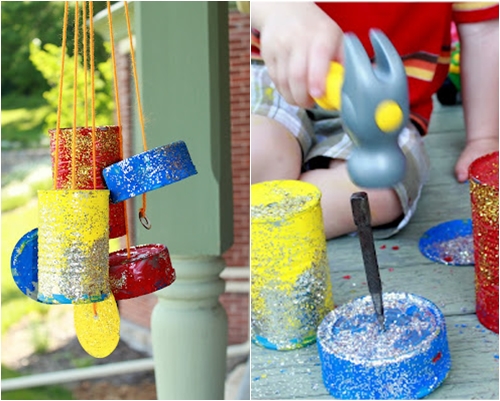 Flower Pot Upside-Down. Tip a flower pot upside down (you could decorate your own or buy one), attach a wire hoop to the inside and then hang capiz shells from the hoop using fishing line. Creative idea from All Women Talk.
I'm a Little Tea Pot. I love the use of this vintage tea pot! Really you could hang just about anything from it, because it's the teapot that makes it. Idea from All Women Talk.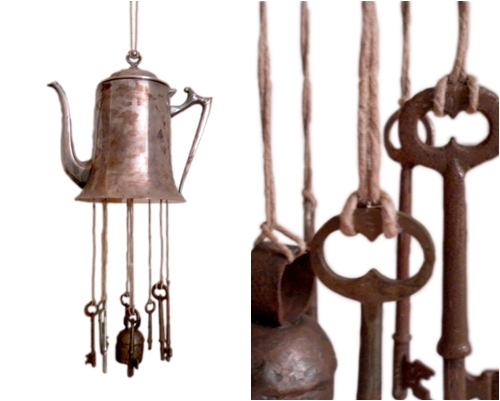 Stacked pots. Create cute colorful layers with progressively smaller pots. And of course a cute charm at the end! I found this idea from P&G Everyday.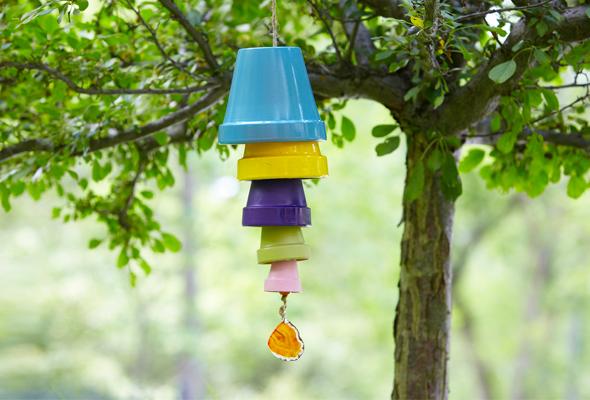 I love the rustic look of this drift wood wind chime. To learn how to make your own visit Home Sweet Homemade.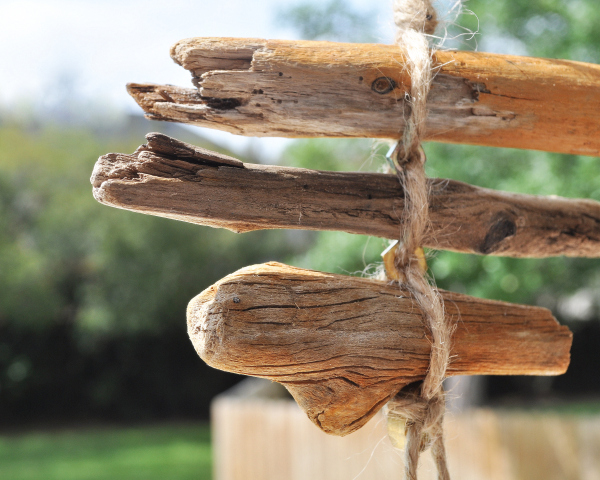 Hopefully clinking and clanking is music to your ears, because you might be tempted to make more than one of these!