Growing your own Easter grass is a great way to get a head start on Easter decorating. I like to use Red Wheat because it grows so fast. You just need a little bit of water, a little bit of sun, and a really cute container. What a fun and darling Easter tradition! Elegant & kid friendly! I've collected several different ideas for using your Easter grass to create a lovely Easter themed display. But some of them are versatile enough to use all year round. Enjoy!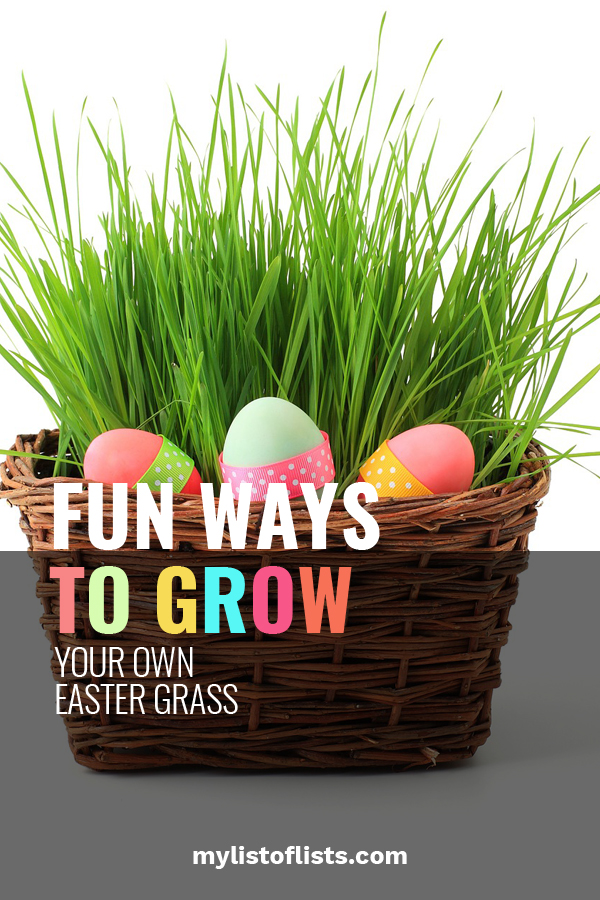 If you have a cake display in your kitchen cupboard, consider turning it into a lively Easter display. Good Housekeeping had the great idea to make a display by stacking cake pans on top of silver cans. Inside the cake pans you can grow your Easter grass. Once it's long and strong, add some eggs and ceramic bunnies for a more realistic effect.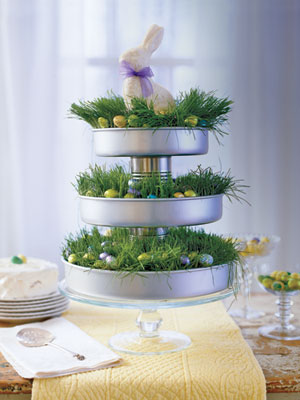 Good Housekeeping is full of good ideas for displaying your Easter grass. This example entails growing your grass in small terra cotta pots and then clustering them together. You could tier them, or just cluster them. Adding flowers can create a more colorful and exciting display. Choose colors that coordinate with your Easter decor!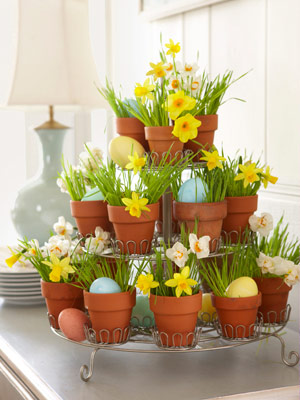 If you'd like to use your grass for a table centerpiece, it's nice to create a shorter display that will span the entire table but still allow you to interact with your dinner guests easily. Balancing Beauty & Bedlam designed this butterfly display. They simply planted Easter grass in long, but short boxes and then placed faux butterflies throughout the grass. What a perfect centerpiece for Easter!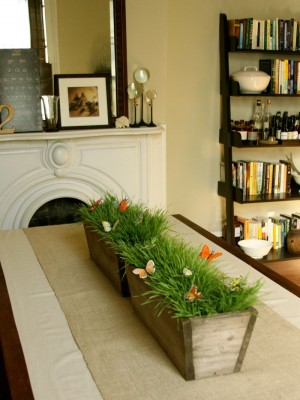 Egg shells are a natural and inexpensive way to display your Easter grass. Crack open the top of the eggs, drain them, and then make sure to clean them thoroughly.  Gardenista provides a great tutorial with easy to follow pictures. And the result is so darling! You could even experiment with dyeing the eggs before filling them with grass.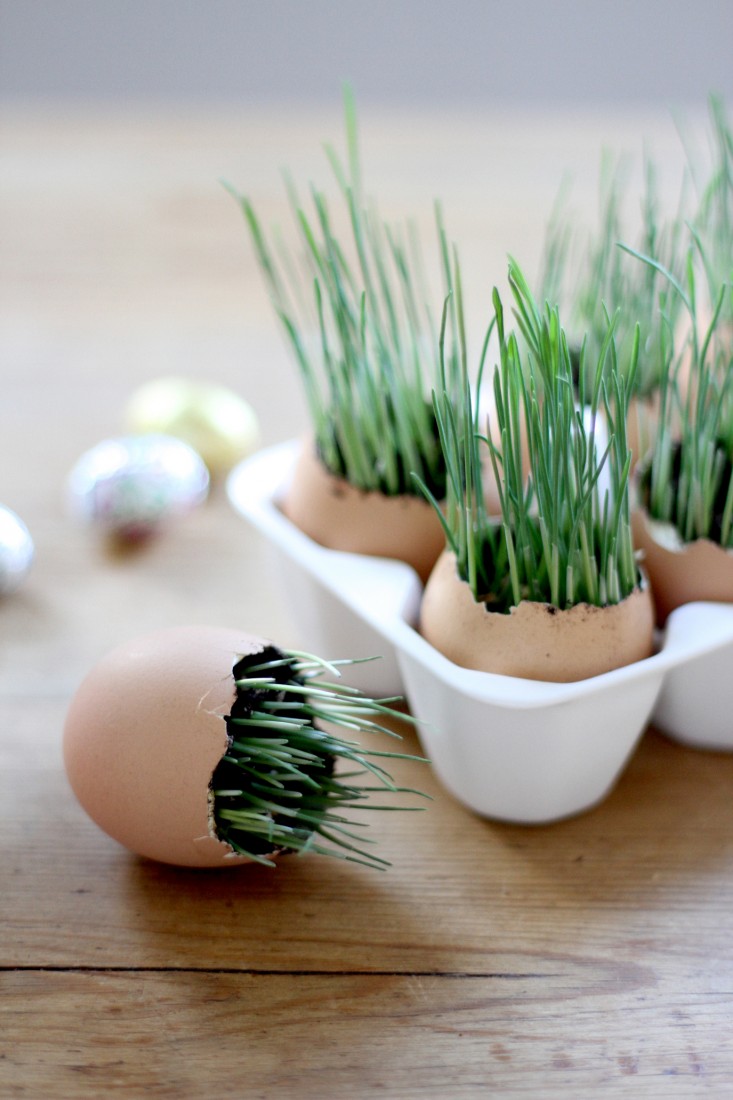 Janna from Mustard Seeds has a thoughtful tutorial for making an Easter grass display focusing on Jesus's cross. Putting this display together could be a great way to teach your children the biblical story of Jesus and the cross. You can use materials from your backyard to decorate the display.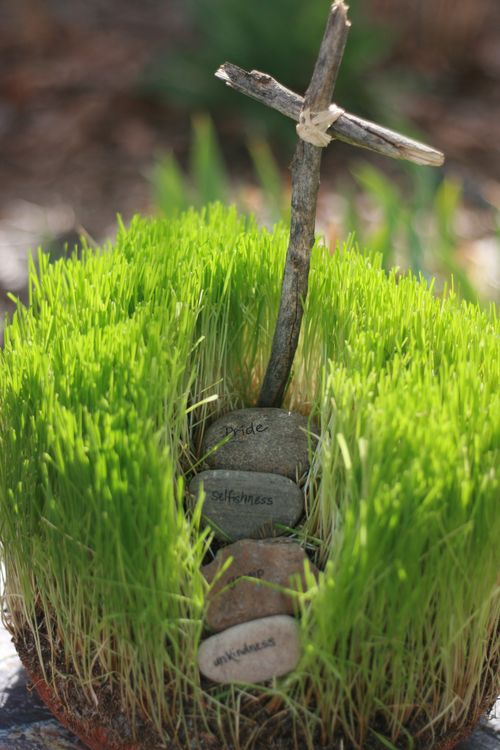 Creative Green Living  hid colored eggs in their Easter grass! If the grass gets long enough, place the decorated eggs inside the grass for a colorful surprise. This can work well as a table centerpiece, a mantle decoration, or even an Easter bunny surprise.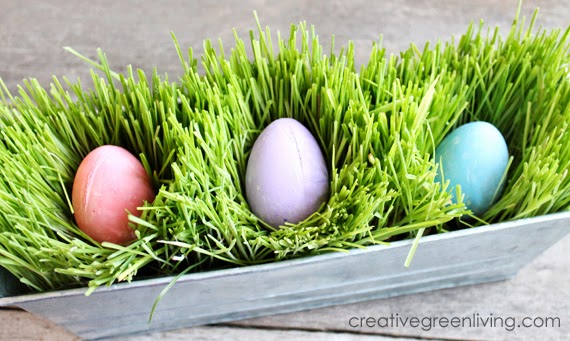 You can use Easter grass to make cute presents for your kids! Plant the grass in buckets or Easter baskets especially for them and paint their name on the container! You can even place their treat filled eggs inside. Thanks for the cute idea Dawn Nicole!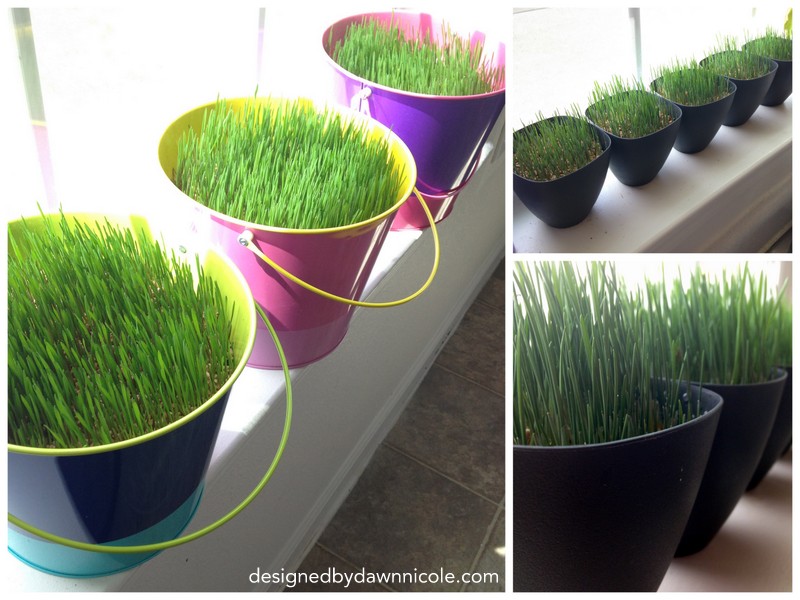 Kelly from Eclectically Vintage planted Easter grass in vintage vases. She used matching ones, but feel free to use any combination of vases you like. You can then put hard-boiled eggs on skewers and place them in the base. It's like a flower arrangement without the flowers!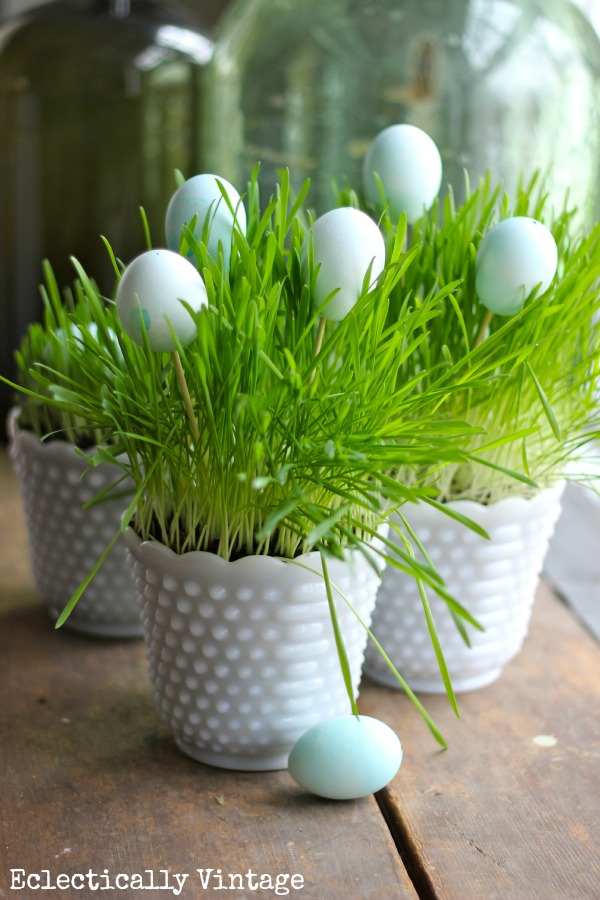 If you want to try something unusual, pull out a drawer from your cabinets or buy one at a garage sale. After painting the drawer your favorite color, plant your Easter grass inside! Not only is this creative and unique, it would also be easy to move this display around and put it anywhere in your house that you want. Thanks Country Girl Home for the great idea!