Still figuring out what to put in your kids' easter baskets this year? I know I am. Candy is always good, but sometimes I like to think of things that would be a bit more creative and interesting. I've put together a list of some of my favorite ideas. I hope they're helpful as you begin planning. Happy Easter!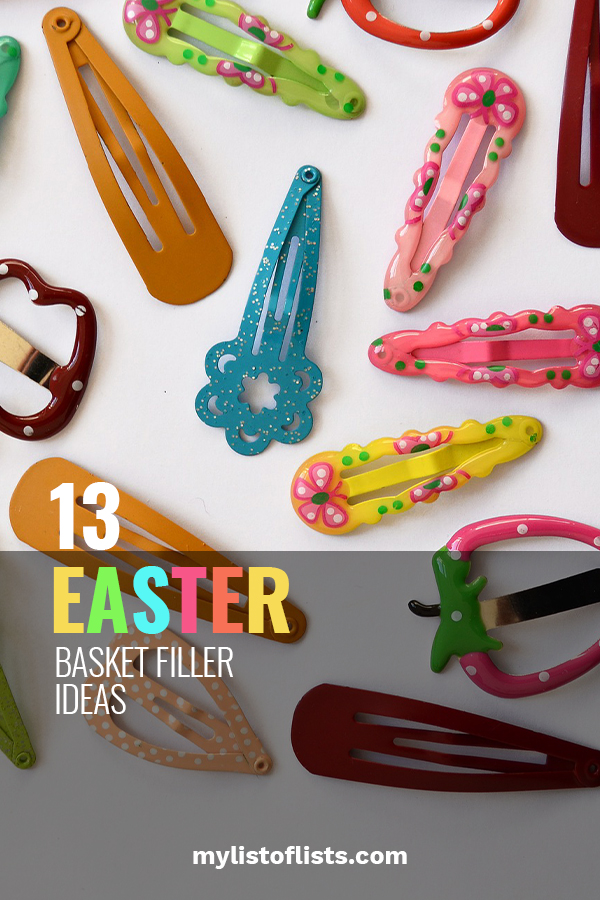 1. Colorful Carrots
SmartSeeds sells packets of carrot seeds that come in amazing colors. Just look how vivid the red, purple, and yellow are. This is a great Easter basket filler to encourage healthy food and outdoor play. And how exciting for your kids to grow their own rainbow food!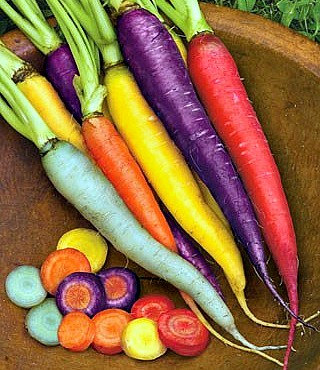 2. Hair Accessories
Go Make Me has a tutorial for darling flower hair accessories that would be perfect to put in an Easter basket. You can use fabrics and beads in your daughters' favorite colors to create hair clips, scrunchies, or headbands. They'll love to use this treat all year long!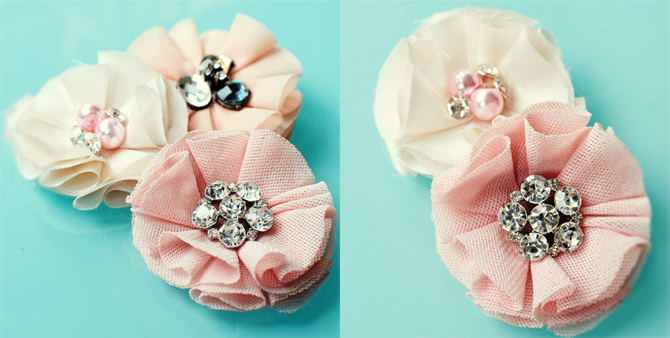 3. Non-Candy Treats
Creatively Christy has complied a list of non-candy treats that you could fill Easter baskets with. Some of my favorite ideas are band-aids, silly, twisty straws, stickers, fresh fruit, bubbles, and a pinwheels. As fun and yummy as candy is, it's great to give your kids some healthier options and toys that will last longer than chocolate.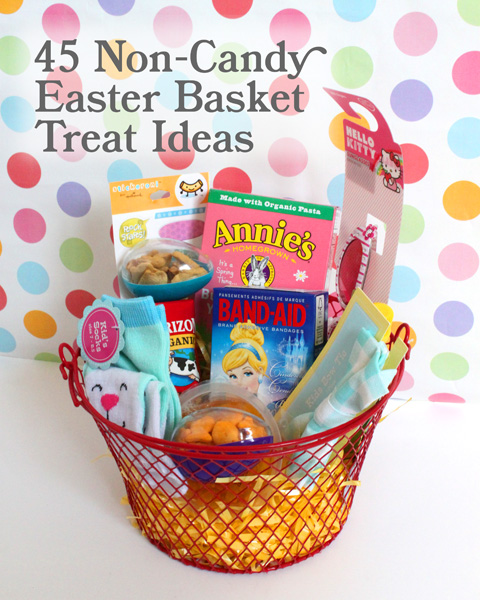 4. Crepe Paper Carrots
Martha Stewart has a tutorial for these darling crepe paper carrots which your kids will be glad they don't have to eat. They look to pretty to eat anyway! After you've put these in your kids Easter baskets, you may want to steal a couple for decorations. How great would a basket of these look on your Easter dinner table?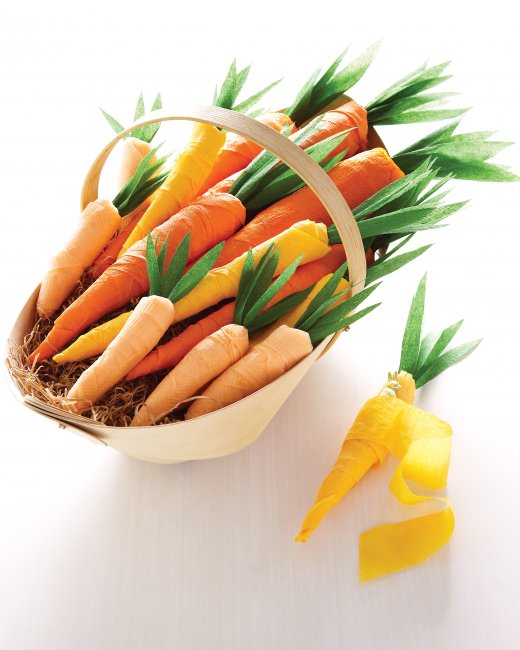 5. Nailpolish
Fall in Nail Love  has a great Easter basket filler idea: nail polish in plastic eggs! I love how they coordinated the colors between the nail polish and the eggs. The trick is finding nail polish bottles that are small enough to fit inside!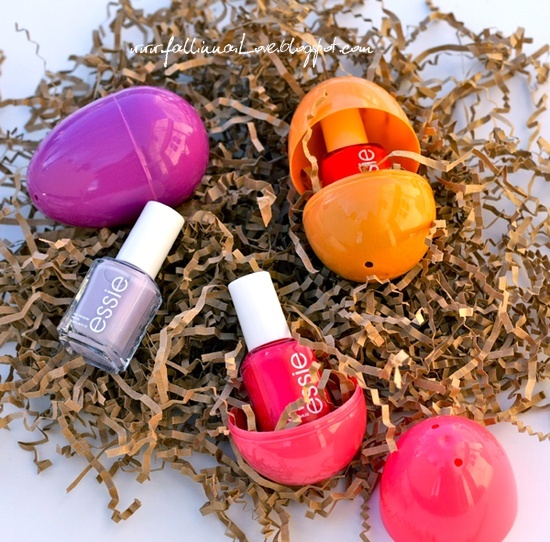 6. For Boys
Shopping for boys is sometimes difficult, and finding them Easter treats is no different. But thankfully Dana from Living Lux…But Lighter has compiled a list of the best Easter basket fillers for tween boys. She suggests filling boys' baskets with movies, small puzzles, sweets, their favorite books, and small items like earphones or sunglasses. You may have to be creative, but there are definitely options!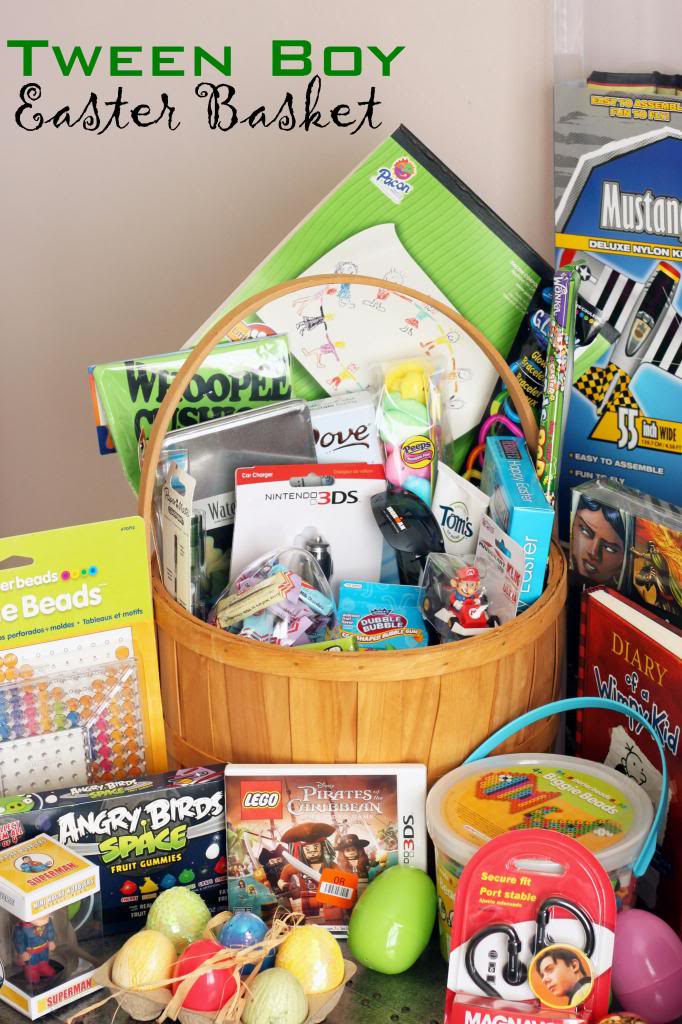 7. S'mores Kit
Angie from Eclectic Recipes has such a good idea: make s'mores using Easter Peeps! I love s'mores, and I love them with Peeps even more. For your kids' Easter baskets, you could include all the ingredients for s'mores so that they can have fun putting them together . . . and eating them!
8. Easter Fortunes
I fun Easter tradition you could begin this year is including fortunes in your kids' Easter baskets. Pixel Whisk shared the complete tutorial for this project. You'll need to drain an egg through a small hole without breaking the shell, rinse it out, then insert a rolled-up fortune. You could also try inserting rolled-up money!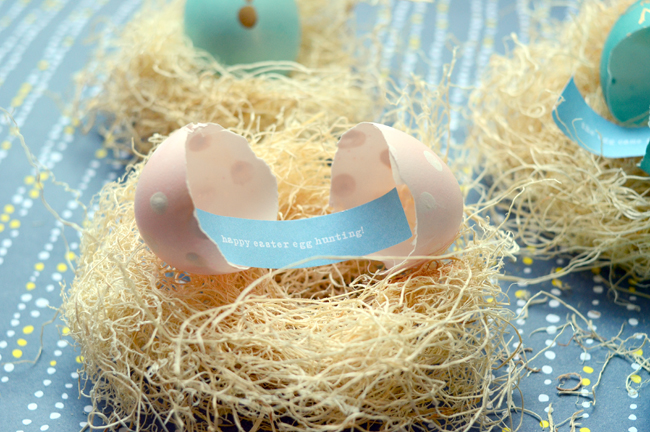 9. Easter Bunny Play Dough
Katie from Made to be a Momma has a tutorial for Easter Bunny play dough carrots and I can't imagine anything better for an Easter basket. Katie includes a recipe so that you can make the play dough yourself, but you could also buy some at the store and make this project even easier. Can't wait to make a "bunch" of these for my kids' baskets!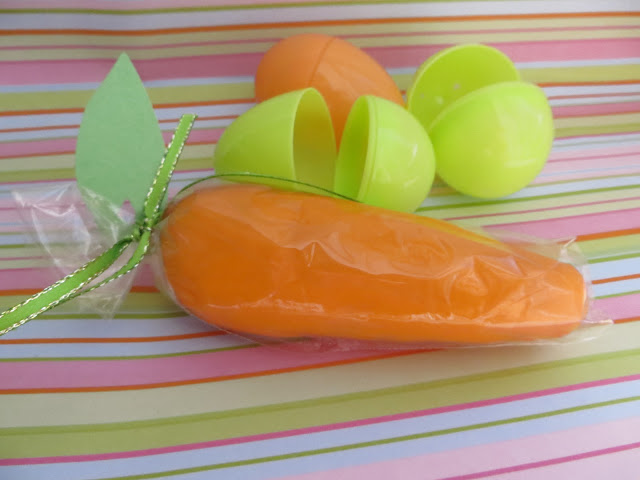 10. Socks
All Things Good has a list of Easter basket fillers for toddlers. This list is so helpful if you're trying to figure out the kinds of little treats they will like. Some of my favorite Easter basket filler ideas include socks, stickers, bunny crackers, and fruit snacks. Toddler will be thrilled!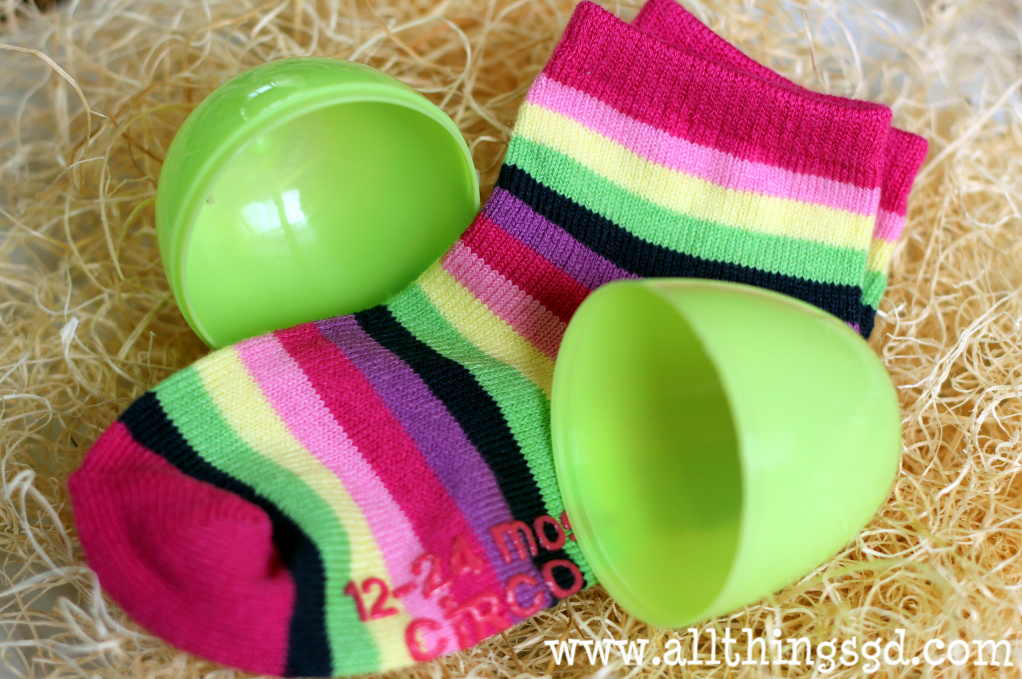 11. Watercolor Kit
If your kids are on the artistic side, they will appreciate a travel-sized watercolor kit. One Golden Apple posted the complete tutorial for this tiny and adorable painting set. You could make your own, or buy one. I think your kids will love the opportunity to be a little creative. Just don't  forget a pad of paper!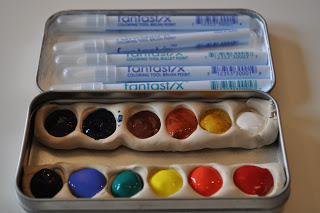 12. Finger Puppets
If your kids are on the younger side, they will adore these handmade finger puppets. Oh Baby shares an easy, yet darling tutorial for making puppets modeled after farm animals. What a perfect way to entertain and delight little kids around Easter!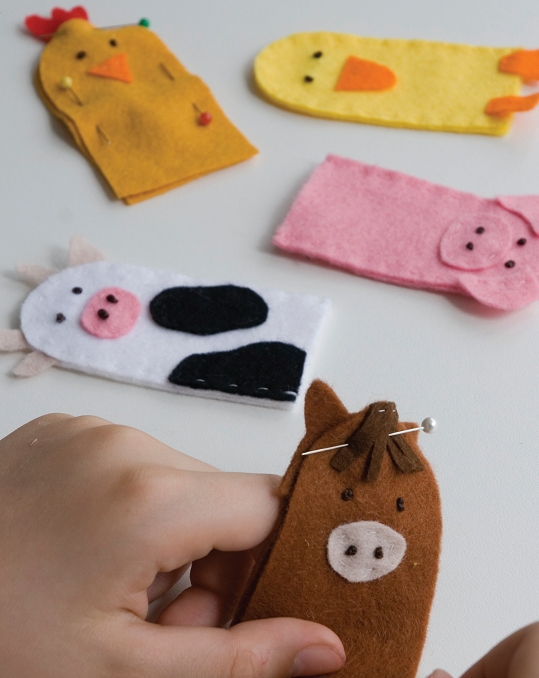 13. Bouncy Balls
Bouncy balls are always fun to play with, but it's actually even more fun to make them. Desire from The 36th Avenue shared the complete tutorial for these beautiful bouncy balls, and it looks awesome. This would be a perfect treat for your kids' Easter baskets, but it would also be a fun activity to include them on. Either way, these balls are lots of fun!