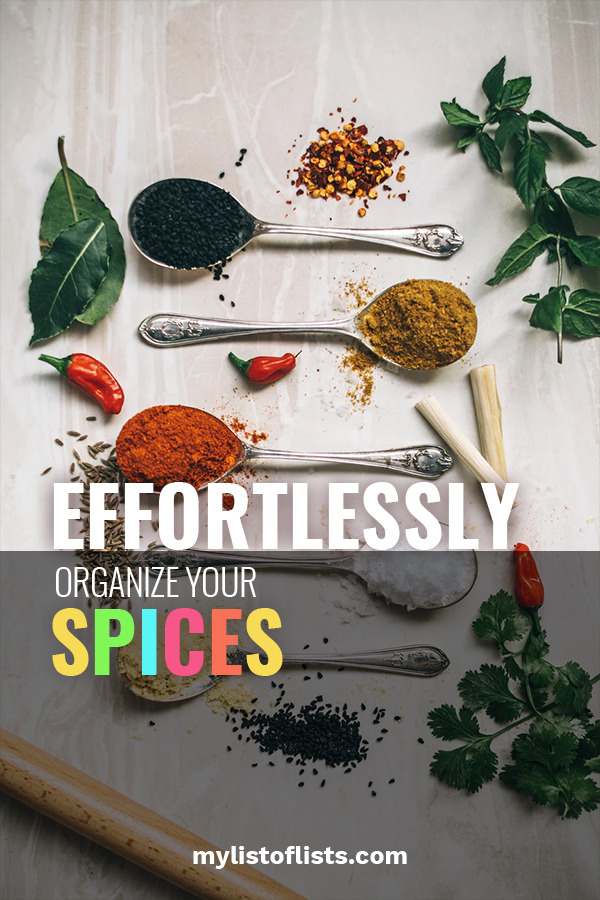 I was cooking over the weekend, and spent AT LEAST five minutes feverishly searching for Cayenne Pepper. Five minutes may not seem like a lot, but it's brutal in the heat and under the time crunch of the kitchen. I decided that it was time to organize my spices, and here are a few of my favorite ways. I think I'm going to go with #3! What about you?
If you're short on space, try hanging them on the inside of your pantry, or on a wall of your kitchen! A magnetic spice rack is easy to make with this DIY tutorial from Instructables. Break out your label maker, too!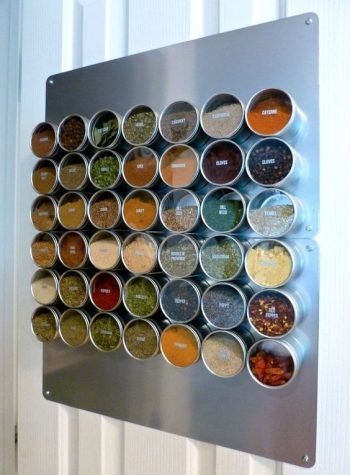 I wish I had a kitchen drawer to spare to hold my spices, because I think this idea is terrific! IKEA sells drawer spice racks like the one pictured, and you can find the printable labels here.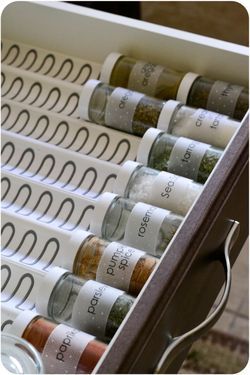 This idea is my favorite! A vintage Coca Cola crate makes a perfect wall-mounted spice rack! I have no idea where I'm going to find a vintage crate this cool, but I'm determined to make this for myself. Idea from Bro-Ha.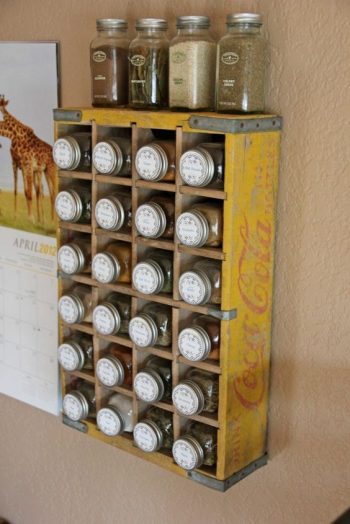 Another spice organization hack from IKEA. Mount metal shelving on hanging rods and hang them up on the inside of your pantry door. Home Life has more!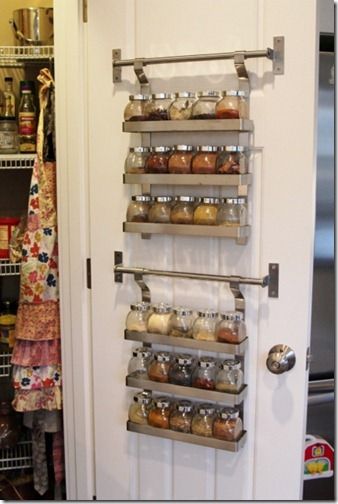 Regardless of if you have the drawer space for this DIY, you can steal the labeling idea instead! Mason jars make another great organization appearance with a chalk paint label and a turquoise ring. Catch the project at A Cultivated Nest.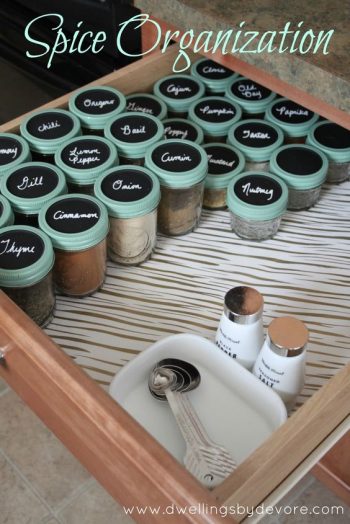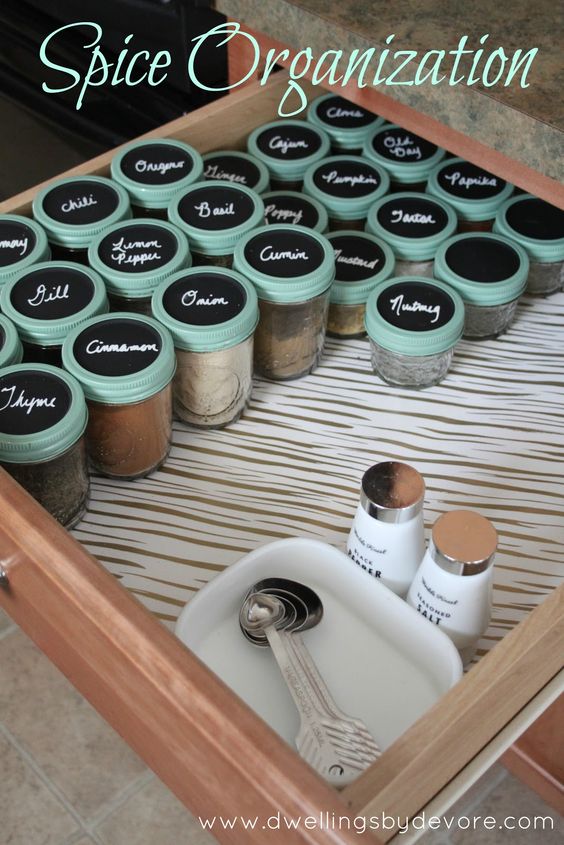 Reallllly low on kitchen space? This is just the thing, save your drawers, cabinets, and pantry from spice organization; hide them away instead! Build a "rollable" pantry that hides in the space between your wall and refrigerator. Tutorial here.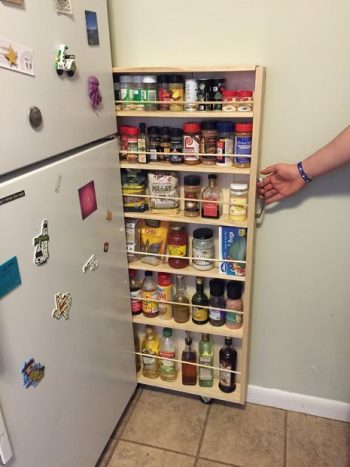 Rather break out your own tools and create your own spice rack? I get it! Use this tutorial from Bloglovin' to fashion yourself a rustic spice rack. The paint finish is my favorite part of this darling project!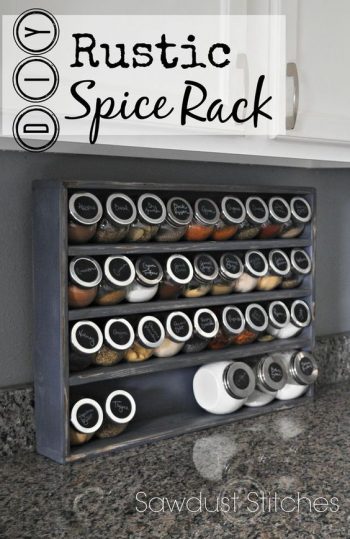 If you have a set of jars you'd like to use to organize your spices (think mason jars, or in this case, Penzey Jars) DIY it up with a set of printable jar labels. Paper Daisy Design has the free printable AND a great spice rack tutorial.
If you're feeling REALLY crafty, you could mount yourself a spice rack directly into your wall. Use a tutorial from Tidbits from the Tremaynes to learn how to build yourself custom shelving, and install it yourself!