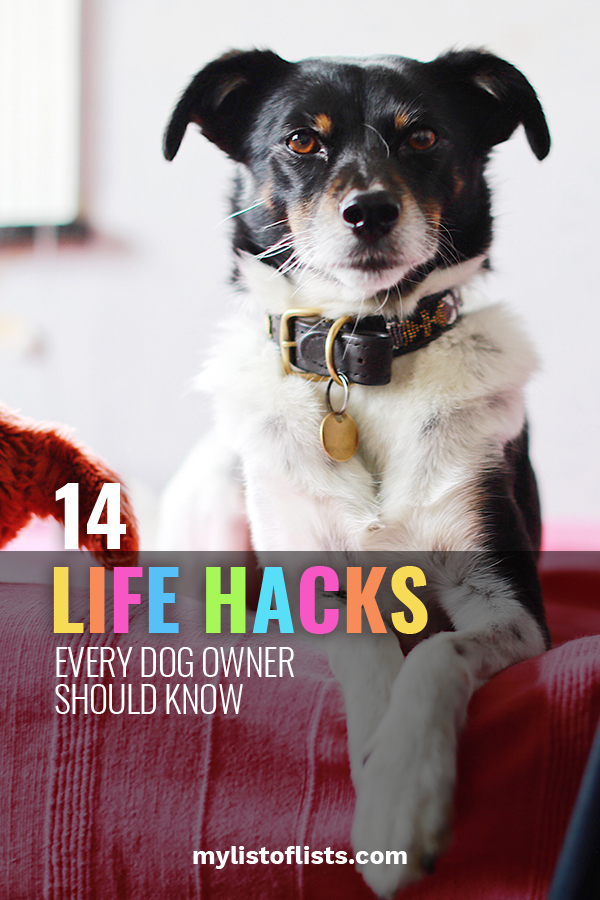 My kiddos (and my husband!) have finally wore me down and convinced me that we need a puppy in our household. It took a lot of convincing because I had never owned a dog before, and I was worried about doing everything wrong! Our new puppy came home just the other day, and I already need all of the help I can get! Here are 14 life hacks that have seriously saved my life as a new dog owner.
#1 Create Your Own Chew Toys
Create your own chew toys by cutting an old tennis ball in half (but not completely!) stuff the crevice with yummy dog treats and watch your pupper go to town!
#2 Trick Your Dog Into Brushing Their Teeth
It can be rough to get your dog to cooperate when it comes to teeth brushing! If your dog is known to resist tooth cleaning time, put some of their toothpaste on a chew toy or a rope. It will get their teeth clean while they play!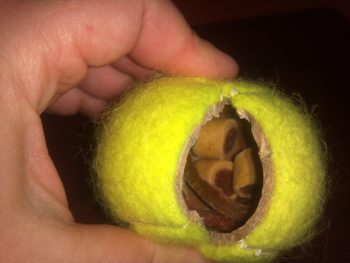 #3 Remove Dog Hair Easily
If you have a dog that sheds, I'm sure you realize what a CONSTANT battle it is to keep your home clean and hair free. Use a squeeqee to collect any fur found on the couch or your upholstery.
#4 Keep Them Cool
Does your dog love the water? We have a lab, and our pup certainly does! Keep your puppy cool by filling an kiddie pool full of water. Throw in some of your pets favorite toys! It will keep them cool AND entertained!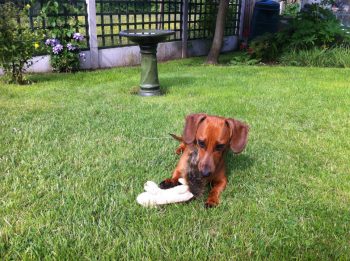 #5 DIY Indestructable (Kind-Of) Toy
Using a Hollee Roller Ball, fill the toy with old fabric scraps. Wrap up a treat in the scraps of clothing, and your dog will spend hours trying to get it out! For the full tutorial, click this link.
#6 Rethink Your Dog Food Storage
Dog food can be trick to store because we need it daily, and no one likes to haul a big bag of food out of their pantry! Instead, pour your dog food into a cereal dispensing tupperware container. Find my favorite here!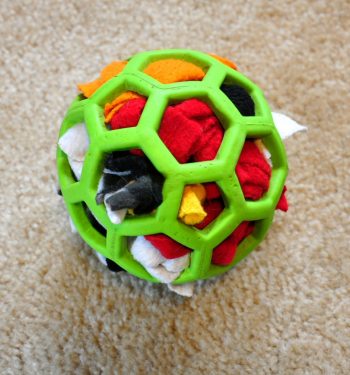 #7 Easy Tick Remover
Did you know that ticks are a lot easier to remove when you swab a bit of liquid dish soap onto them. Let your dog sit in the water for five minutes while the tick removes itself.
#8 Terrified of Thunder?
Did you know that the fear of thunderstorms in dogs is commonly attributed to excess static electricity in their coats? Rub down your dogs fur with a dryer sheet for a quick fix!
#9 Old Teeth?
Once your dog reaches a certain age, you may notice that it becomes harder and harder for them to eat their food. If this is the case, mix in chicken broth or water with your dog's food to soften it. You can throw it in the microwave for 30 seconds also!
#10 Goodbye, Couch Hair
No one wants to sit on a couch crawling with dog hair! A rubber glove also makes it easy to gather any loose hairs. It's something about the stickiness of the rubber! Great, huh?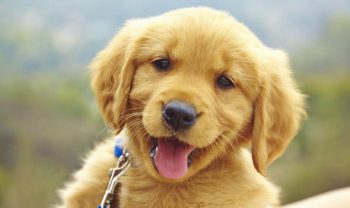 #11 Carabiners Are Your Friend
Carabiner hooks make it easy to secure your dogs leash, to practically anything! Put the carabiner hook through the leash of your dog, and snap it on to anything for a secure hold. You can even attach them to your belt loops if you are hiking and want to be hands-free!
#12 Store "Stuff" With Ease
Do you ever look at your dog and wonder how they accumulated so much "stuff?" Keep everything organized with a shower caddy! Hang one on the door of your storage closet and use it to keep everything "dog related."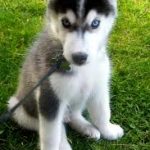 #13 DIY Stain Remover
Potty training a puppy is truly harder than training any of my kids ever was! Get rid of carpet spots and odors with 2 teaspoons of hydrogen peroxide with an equal amount of dish soap. Apply directly to the carpet stain!
#14 Pills for Puppies
If your dog is completely uninterested in taking his or her medication, we have an easy solution! Cut up a hot dog into small, bite sized pieces, and tuck the medication into the food. They won't even notice!