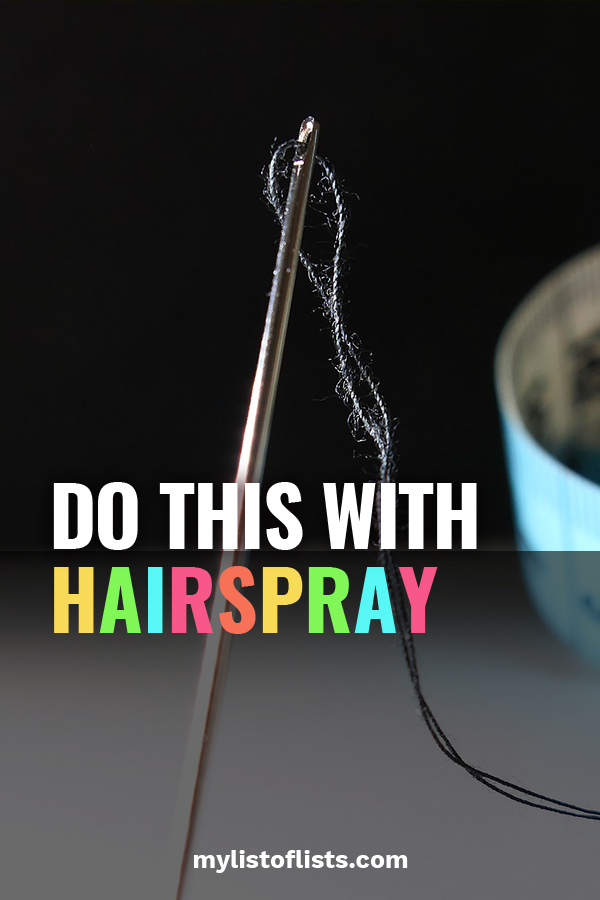 Hairspray has a myriad of uses…both in the bathroom and throughout your house! Instead of just breaking out that aresol can to make sure your hairdo stays in place…here are a variety of other things you could do, instead!
1.Wearing a new pair of tights? Coat them in a layer of hairspray (when wearing) to help prevent runs.
2. Protecting a new manicure is so important! You just spent tons of time and money on your new nailpolish, and it's time to protect your investment! Coat nails in a thin layer of hair spray to make the polish dry faster. A LOT faster.
 3. Spray a coat of hairspray on flowers to keep them looking fresh and beautiful for years to come.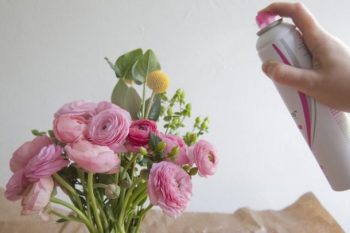 4. Curtains have a habit of getting incredibly dusty and dirty. Keep yours looking incredible by adding a coat of hairspray, it will help prevent dust AND wrinkles.
5. Coat your gift wrapped presents with hairspray to help them look extra shiny, and professionally wrapped.
6.Preserve sidewalk chalk art with a coating of hairspray. It may even keep the art intact after a light rain shower!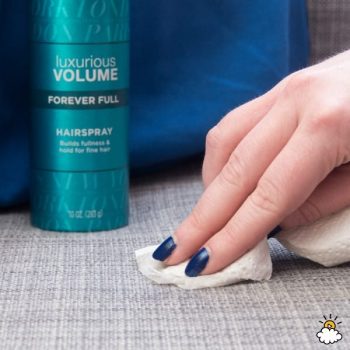 7. Threading a needle is the bane of my existence from time to time. Make it easier by spraying the end of your thread with a bit of hairspray. It won't bend or crinkle when you go to string it through!
8. If you have pets, I'm sure you have to deal with pet hair and dandriff on a regular basis. Remove pet hair from your clothes by spraying a clean towel with hairspray and blotting at your clothing. Easy peasy, huh?
9. If you have a skirt that sticks to your legs due to static electricity, spray the ends with hairspray to keep the static from sticking to your leg.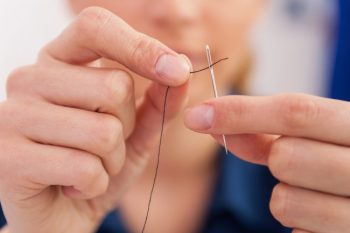 10. Ink stains are nothing to worry about with this hack! You can easily remove ink stains from walls or clothing with a spritz or two of hairspray. The ink will magically lift right up!
11. Keep your bobby pins in tact and in place by coating them with hairspray before you style your hair.
12. Tame unruly eyebrows with a toothbrush and some hairspray. Spritz the bristles and use them to comb your brows.