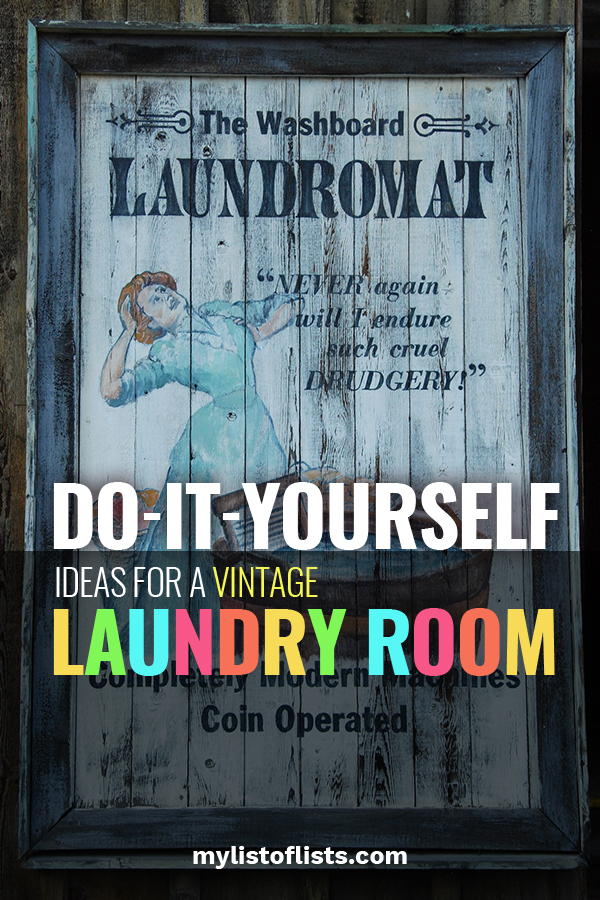 There's just something oh-so-lovely about vintage inspired home decor, and this year, it's making a big comeback. The best place to start is your laundry room! Use the arrows to scroll through the article and see my favorite ideas. Project links and DIY ideas can all be found on the last slide of the article! Thanks for reading!
There's nothing more vintage than a side made out of salvaged materials and letters. I think it's adorable that none of the letters match, but they all look like they go seamlessly with the tin backdrop. I guess this one is a little more farmhouse-chic, but what's not to love?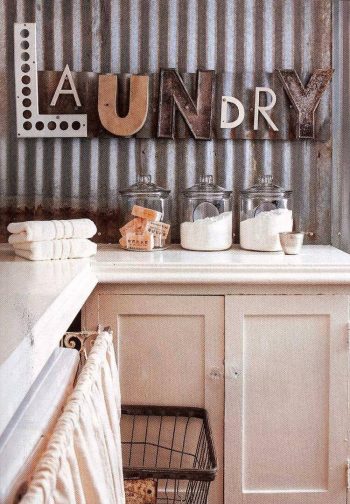 Gigantic safety pins are reminiscent of grandma's craft room, am I right? Plus, this "definition of laundry" sign will give you something to look at while you sort all of those socks!
Don't you think the black countertop creates a great contrast?
The crisp, white framing gives a rusted vintage door a home to be proud of. The glass door makes the space look interesting, but the clean framing keeps it from looking too outdated. I think I could definitely learn to fall in love with walking into the laundry room with this door.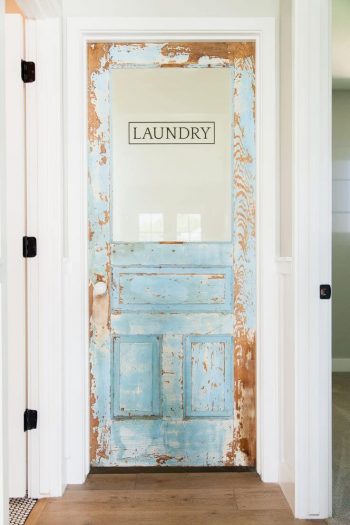 Recycled pallets, rustic shelving, and a blue mason jar or two could give even the most modern home a vintage feel. Learn to dye your mason jars blue with this quick tutorial from Sand Between My Piggies.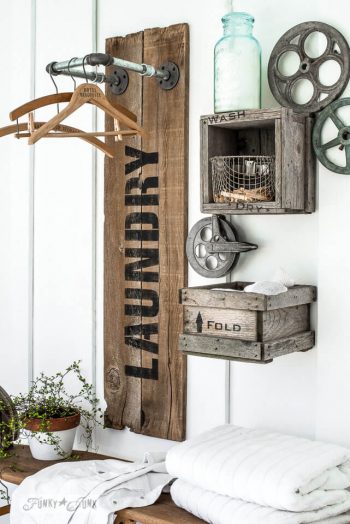 You can't get anymore vintage with a clothesline full of vintage garments and toys. You could always visit a specialty shop, but I like to head to grandma's for projects like this! Find a wicker basket like the one below from World Market.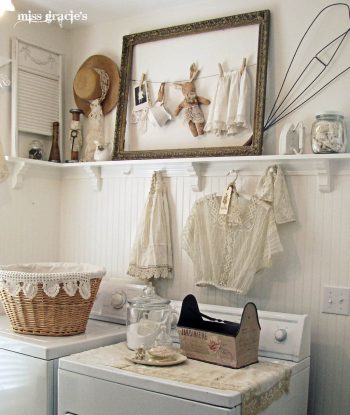 Was the last laundry room door a bit much for your liking? What about something like this one? It's actually a laundry room chalkboard, and it's a great place to keep track of all your to-dos. And, since I know we all really came for the mason jars…take a look at this stunning chandelier!
A sign like this lets workers (aka your children…;) ) know that they are responsible for every part of their laundry! With a dramatic sign like this, they'll never "forget" to fold again!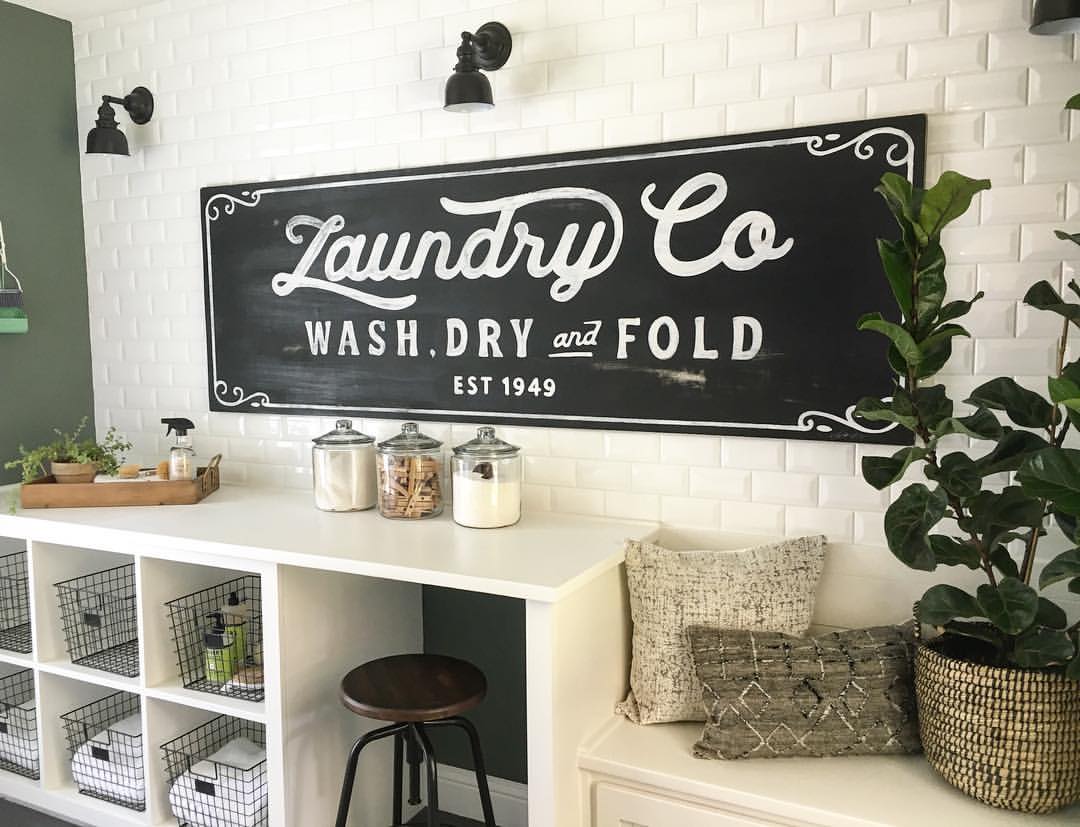 Wanting to know where I got my inspiration? These links are listed in the order the appeared in the article. Enjoy!