Do you love turning trash into treasure? Then you'll love this list!

1. Wallpaper-Covered Can Planters
I am in love with these beautiful planters! I can't believe they are recycled cans! This cute idea and tutorial is from the blog homevestures.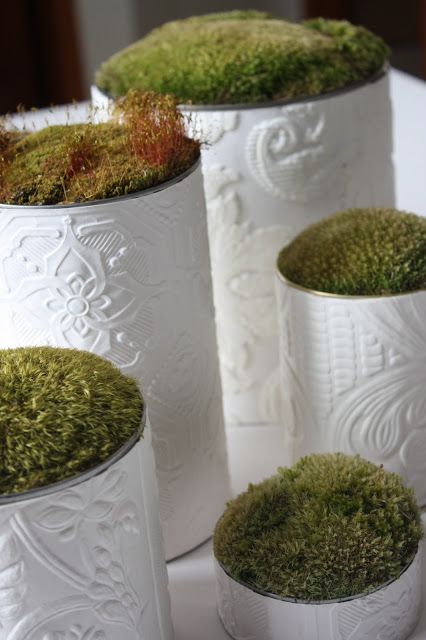 2. Tin Can Lanterns
Great Halloween decoration, or change the designs and use it for Christmas instead of the paper bags! Find out how to make yours on This Old House.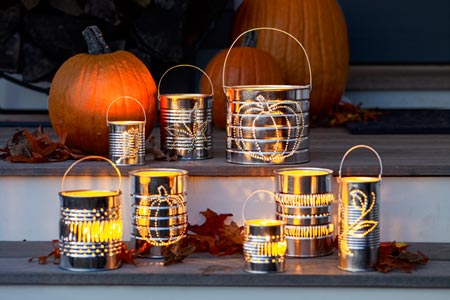 3. Cute Can Organizers
We can all use a little more organization help!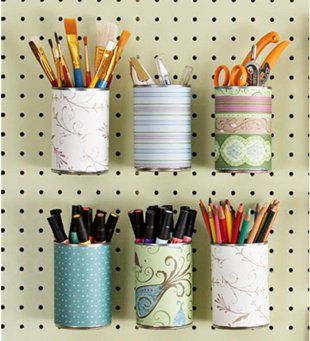 4. Tin CANdles
These would be great for indoor or outdoor candle holders! Found on Pinterest.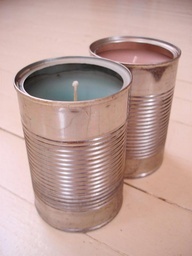 5. Mosaic Cans
Wow you seriously could get creative and use these ones for ANYTHING! For more ideas and the tutorial visit Instrcutables.
6. Painted Can Floral Vases
These would be awesome for a cheap and beautiful wedding centerpiece! Tutorial here.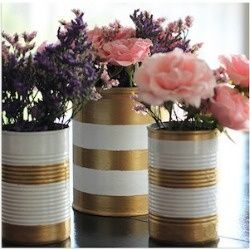 7. Vertical Hanging Planter
Cute way to spice up the yard (I really like the door in the background too!). These would be easy to make too! Idea from 1001 Gardens.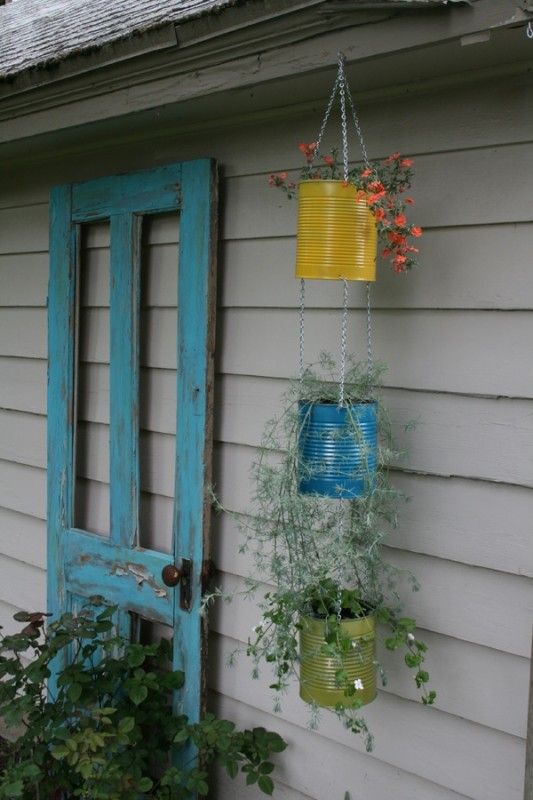 8. Tin Can Mobile or Wind Chime
This would be a fun project with the family! Let each child paint a can, and hang it on your front or back porch! Found on Pinterest.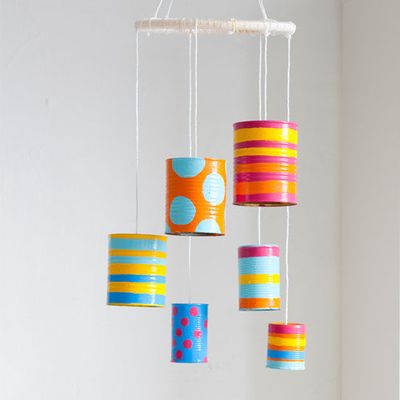 9. Tin Can Lazy Susan Craft Supply Organizer
Another cute and useful idea found on Pinterest.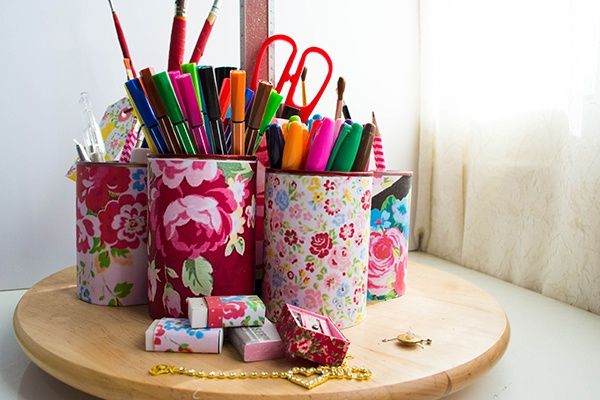 10. Silverware Organizers
I love everything about this! You could use it for tools, or anything else too! If you do use it for silverware you could use it for indoor or outdoor entertaining. Tutorial here.
11. Bag Holder
What a great way to organize your garbage sacks or paper sacks from the grocery store. This cute idea from Stephanie Lynn.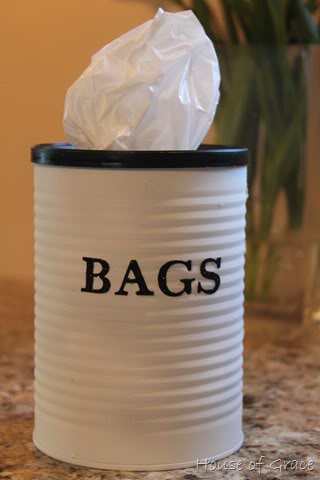 12. Mood Lighting Cans
I love these cute lights that I found on Croissant and Lavender. Just be careful where you hang them so kids can't knock the candles out! Tutorial here.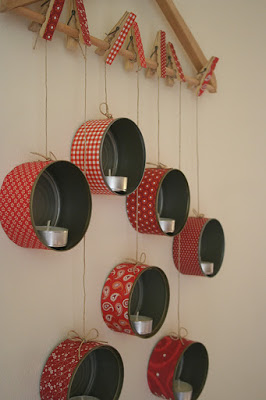 13. Upcycled Mugs
I think these may be my favorite! These would be great as gifts as well, and you could personalize them with some letter decals. I found this idea on Pinterest.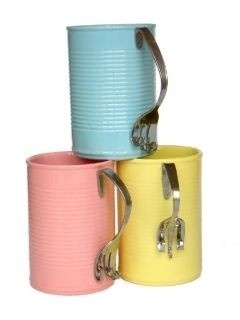 14. Tin Can Drums
Create a fun toy for your kids with your leftover cans! Make and Takes gives us the tutorial here.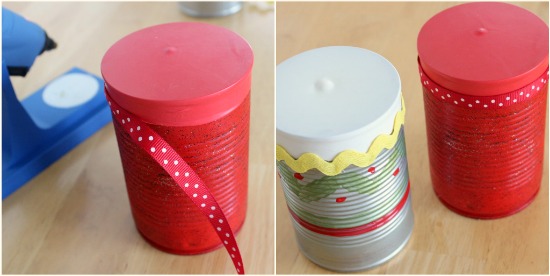 15. Metal Flowers
See that cute flower? Would you believe me if I said that it was an old tin can? Well it is! You could do so many things with these cute flowers. Tutorial found on Crissy's Crafts.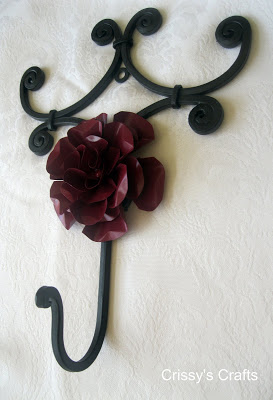 Are you as ready as I am to get crafting with your old tin cans?? Happy Crafting!