15 Creative Ways to Give Money as a Gift
The best gift is, indisputably, money. But you don't have to simply slip money in a card! There are tons of creative ways to make money-giving a little more interesting and meaningful, while still giving people what they want–cash. I've collected a few of my favorite examples. Give them a shot!

1. Money-Rousette
Cathe from "Just Something I Made" shared this amazing money-rosette tutorial with us. I love the way it features the portrait of Andrew Jackson. This would look great on a package, or you could even pin it to the birthday-kid!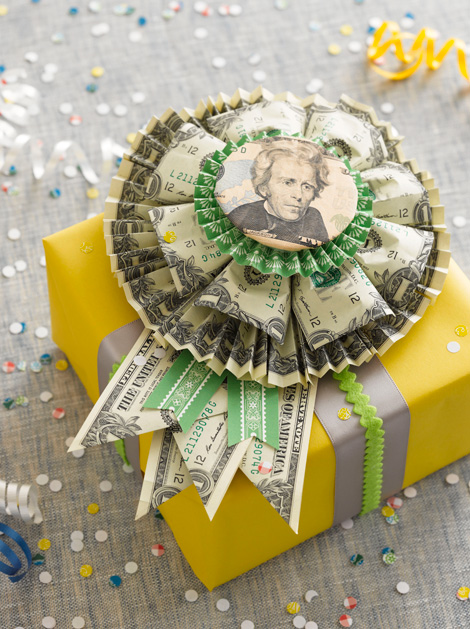 2. Money Box of Chocolates
If you're planning on giving money for Valentine's day, placing it in a box of chocolate can be cute and sneaky. Life As Mom has a tutorial for this delicious box of chocolates. This is especially cute if you include coins. And believe me, no one will miss the candy.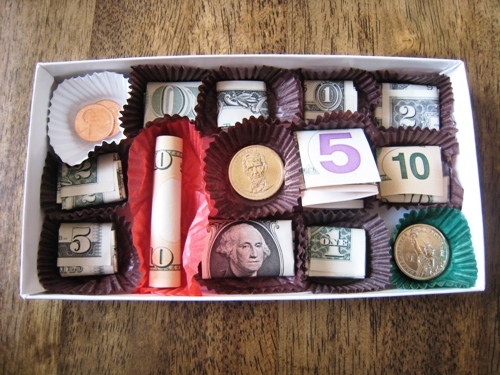 3. Money Outfits
I love how crisp these bills look folded into clothing! Homemade-Gifts-Made-Easy has a simple tutorial for making these outfits out of money. This would be a great way to give money to a couple for their wedding or other special occasion. And the tutorial is pretty simple, so fold away!
4.Money Balloons
Increasingly Domestic placed money inside balloons before blowing them up. Then, after filling the balloons with air, she hung them from the ceiling as a surprise for her daughter's birthday. Purchase your balloons here! This is a fun way for a kid to get to their money–just make sure they aren't scared of noises first.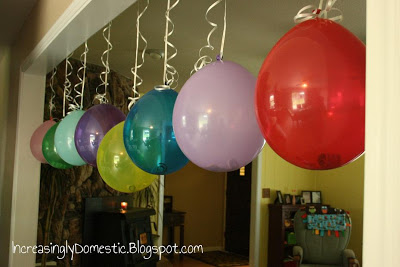 5. Christmas Wreath
If you want to give money for Christmas, this wreath is a perfect way to do it. Hog Wild About Stamping posted a tutorial for the wreath, and I think it's just fantastic. I especially love that you can decorate the money wreath once you've folded it. Tiny bows are so sweet.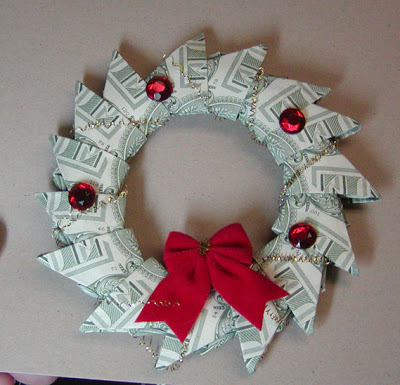 6. Flower Arrangement
The only thing that can beat a real flower arrangement is a flower arrangement made out of money. Jenn Balcer created this beautiful bouquet using craft paper and, of course, cash. You'll want to make sure you get fresh bills for this project so that the bow stick out crisply.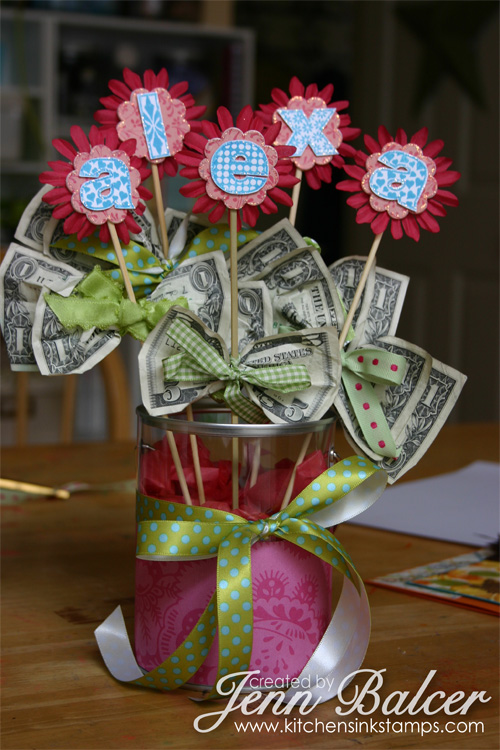 7. Christmas Tree
Another cute idea for giving money at Christmas is this tiny money tree. Amy from Then She Made came up with the tutorial, and it's so simple, you'll never want to give money another way again! This is perfect for Christmas but could be modified for other holidays and occasions as well.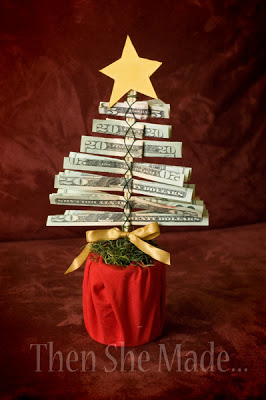 8. Graduation Cap
Money is the perfect gift for graduations. But it's even more perfect when you roll it up like a tiny diploma. Shaunte from Crafts Unleashed shares this idea for placing rolled bills in a box that looks like a graduation cap. Your graduate is going to love this–and not just because of the cash.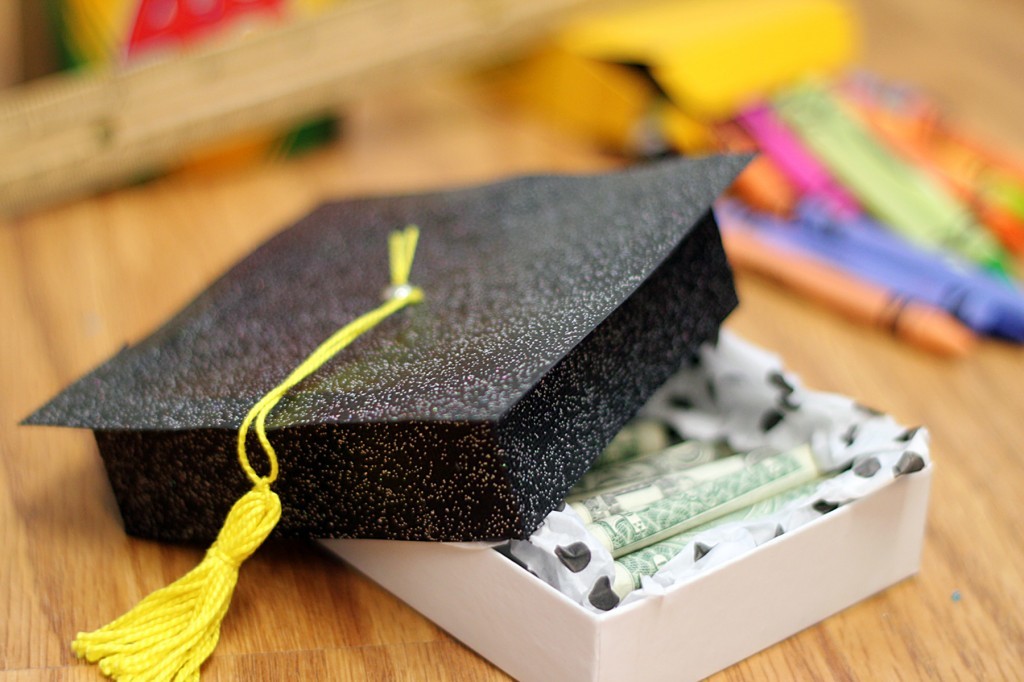 9. Christmas Tree Lot
One last Christmas example, this Christmas tree lot is just too cute. The trees are very easy to fold, and then you get to put together this mini lot complete with Christmas lights! What could be cuter? Kim Knight Kreations provides the complete tutorial for making this money-tree lot.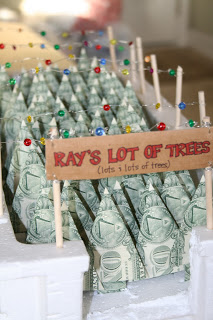 10. Tissue Box Surprise
This is such a cute and creative idea! And it's so simple it won't take hardly any time at all! I got this idea from Good House Keeping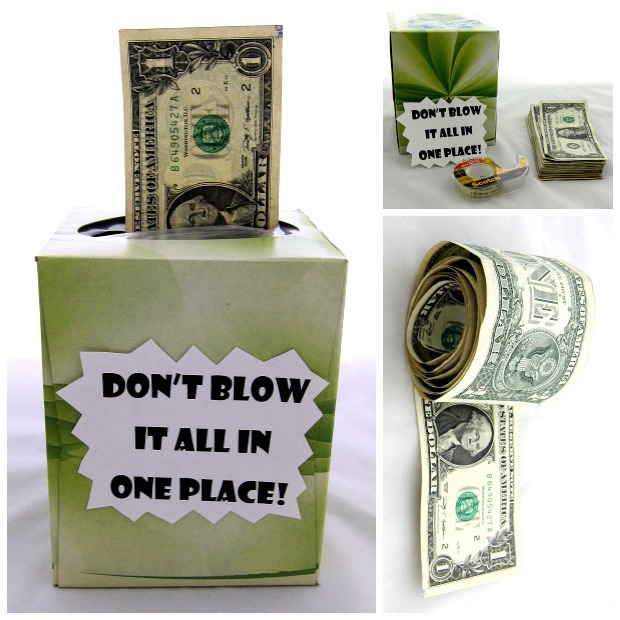 11. Origami Butterfly
Wouldn't this be a perfect last minute gift for a little girls birthday party? You could use any bill you wanted depending on the amount of money you want to give! Andrea Dekker teaches how to make this cute money gift idea.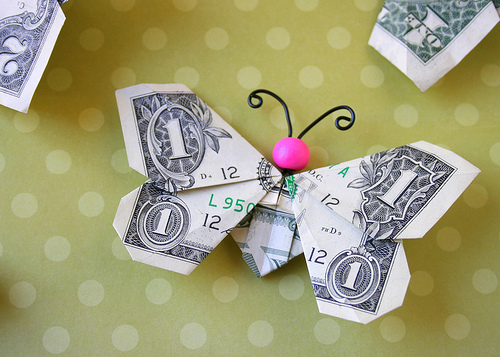 12. McDonald's Money Fries
I thought this was such a clever idea! I know of a few McDonald's lovers who would think this was a pretty cool idea! Money Saving Madness shared this fun idea with us!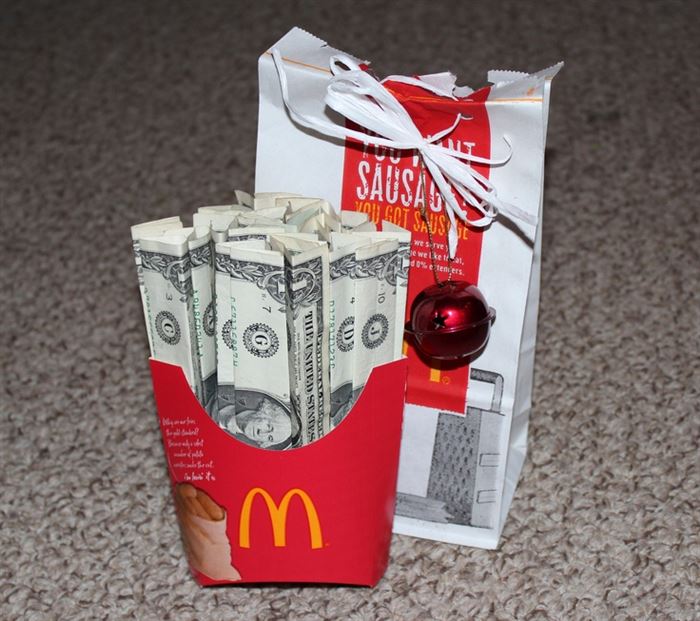 13. Build Your Own Castle
This would be such a fun gift for a newlywed couple, or family and friends you have that are building a home! It's so creative and cute. I found this one on JB Maryn's blog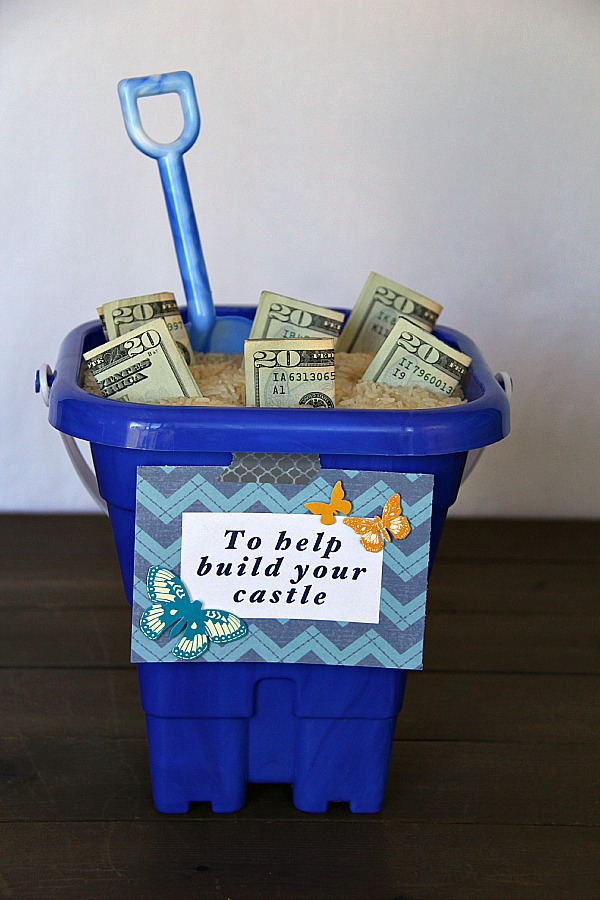 14. Money Candle Birthday Card
This is the cutest birthday card even just with candles, but by adding the money now you have the present taken care of too! Leave it to The Dating Divas to come up with another great idea!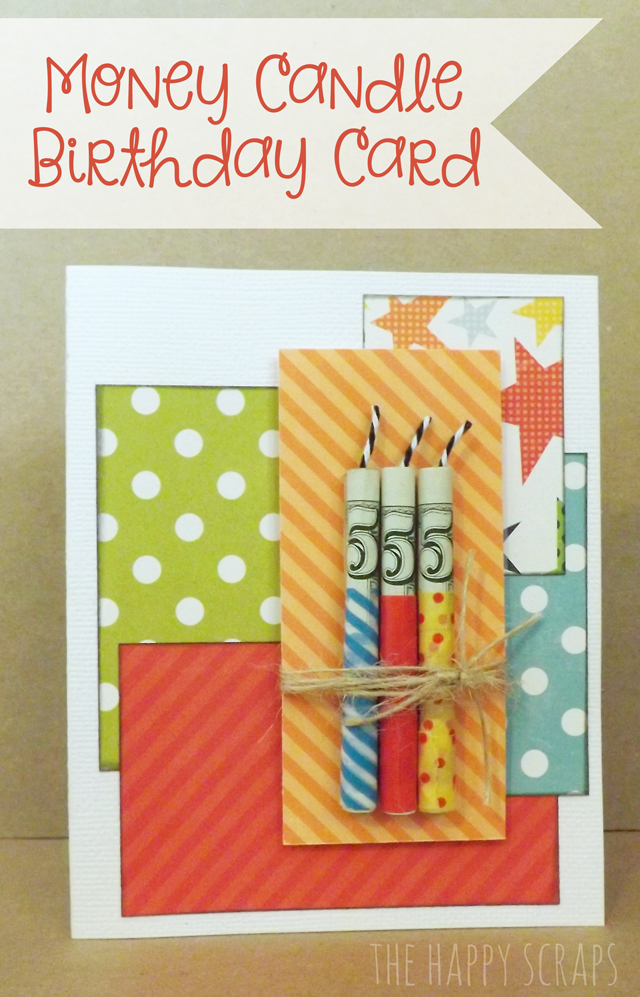 15. Money Roses
Every girl loves to get a rose as a gift, but how much better is that rose when it's made out of money?! Kylyssa gives us the how-to on this beautiful money rose that's perfect for any occasion!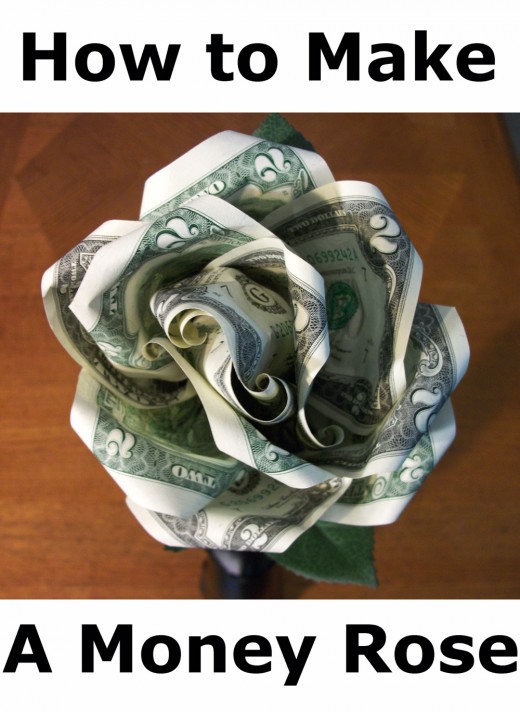 With so many cute ideas I'm ready to give money for every gift! I hope you can use some of these fun and simple ways to give money!