We've done "Elf on the Shelf" at our house for the past few years (if you don't have one you need to get one for your kids). It gets hard to think of new (and clever) ideas to hide the elf, so I have come up with this list of Elf on the Shelf ideas! Enjoy 🙂

Lego Ambush
This fun idea is from Living Locurto.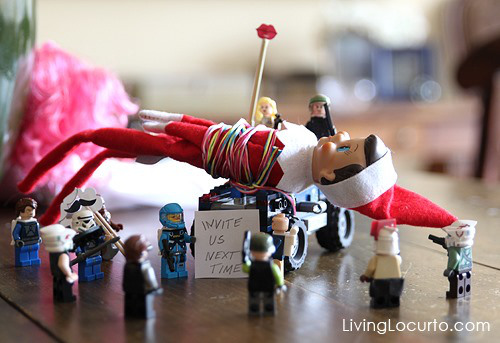 Sack Race
Idea from Pickle Head Soup! Who do you think is winning?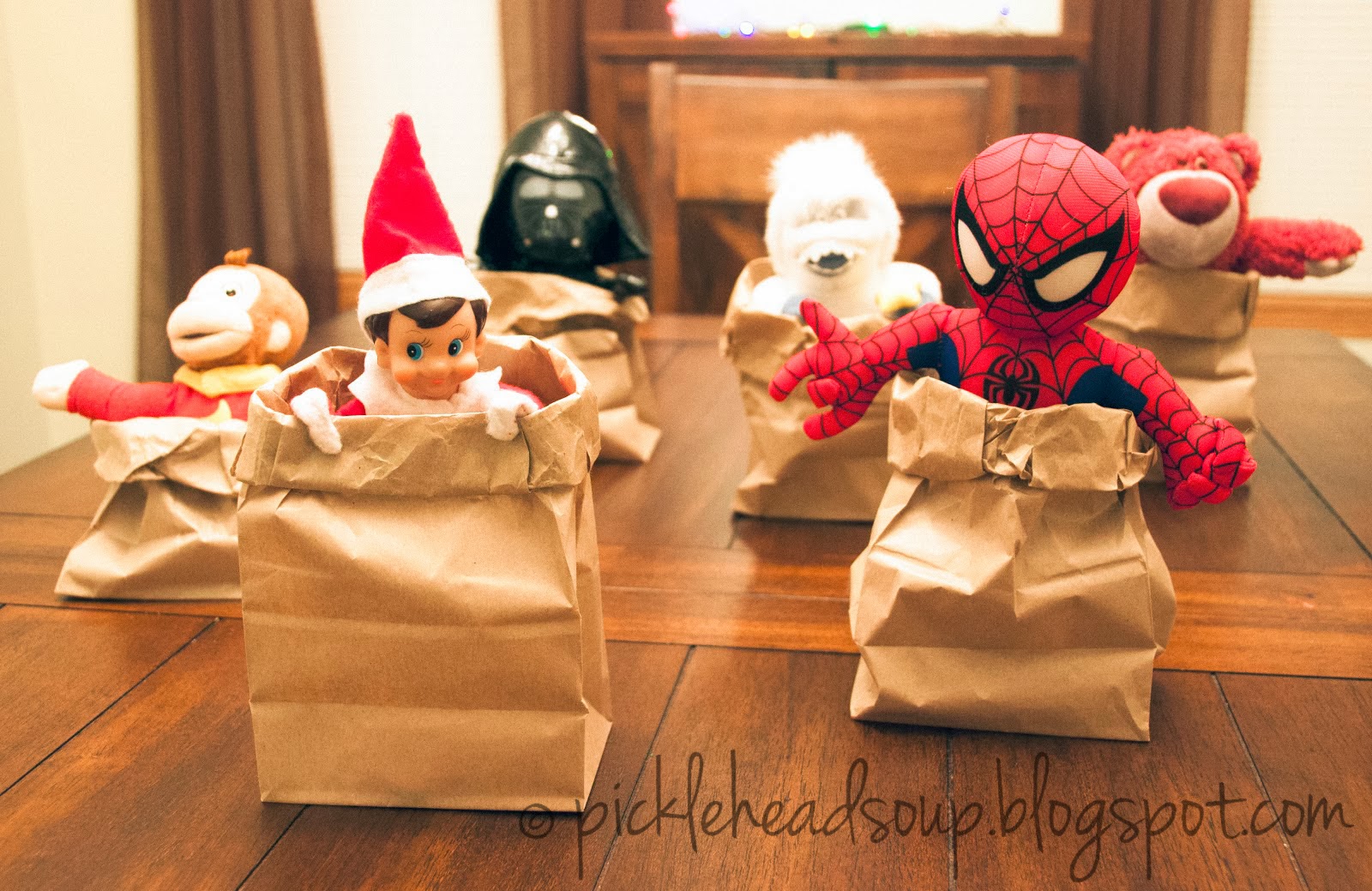 Tissue Box Bed
Make sure you're elf is comfy throughout the day! Idea from I Heart Naptime.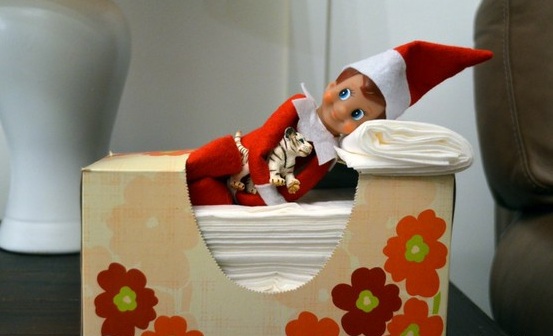 Elf in the Shower
Elf needs a bath! Cute idea from Mandy with Multiples.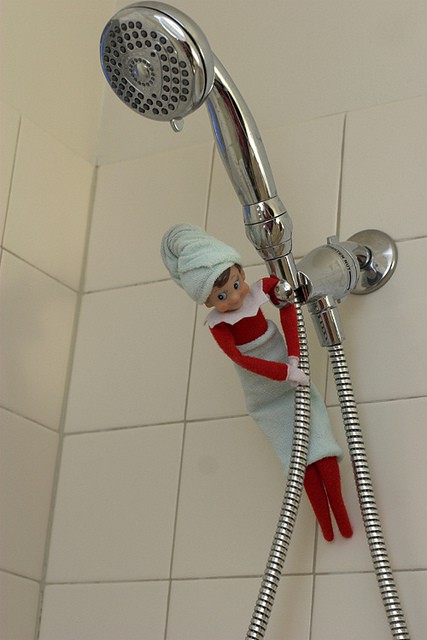 Toilet Papering the Christmas Tree
Elf has been naughty! Cute idea from Lil Blue Boo.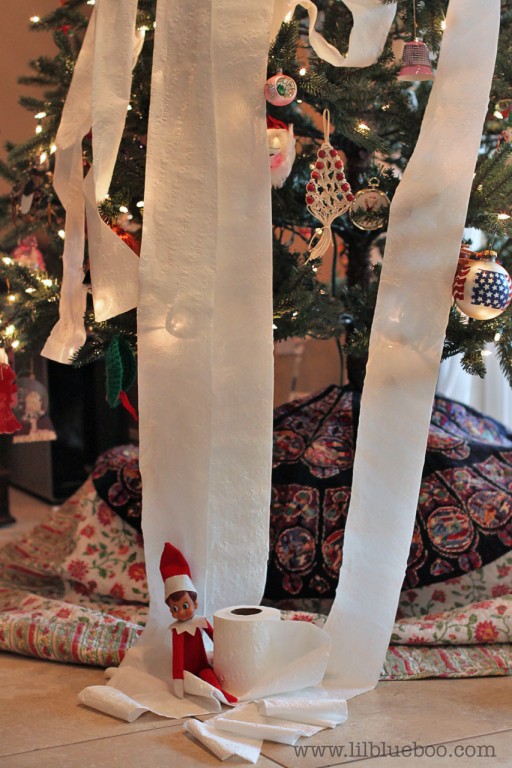 Coloring on Family Picture
Elf is at it again! Another clever idea from Mandy with Multiples.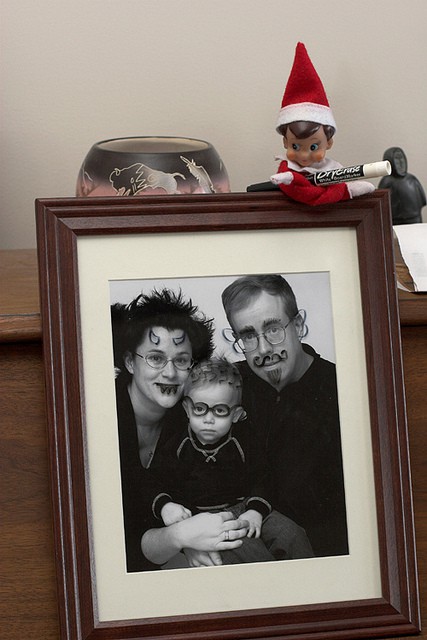 Coloring Elf
Idea from Little Bit Funky.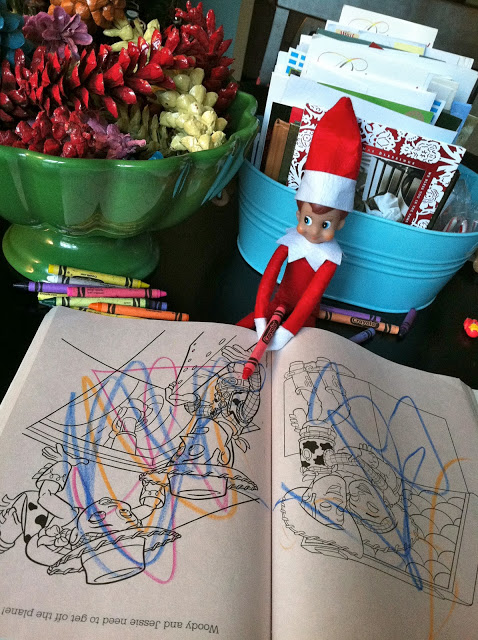 Do You Wanna Build a Snowman?
Idea from Frugal Coupon Living.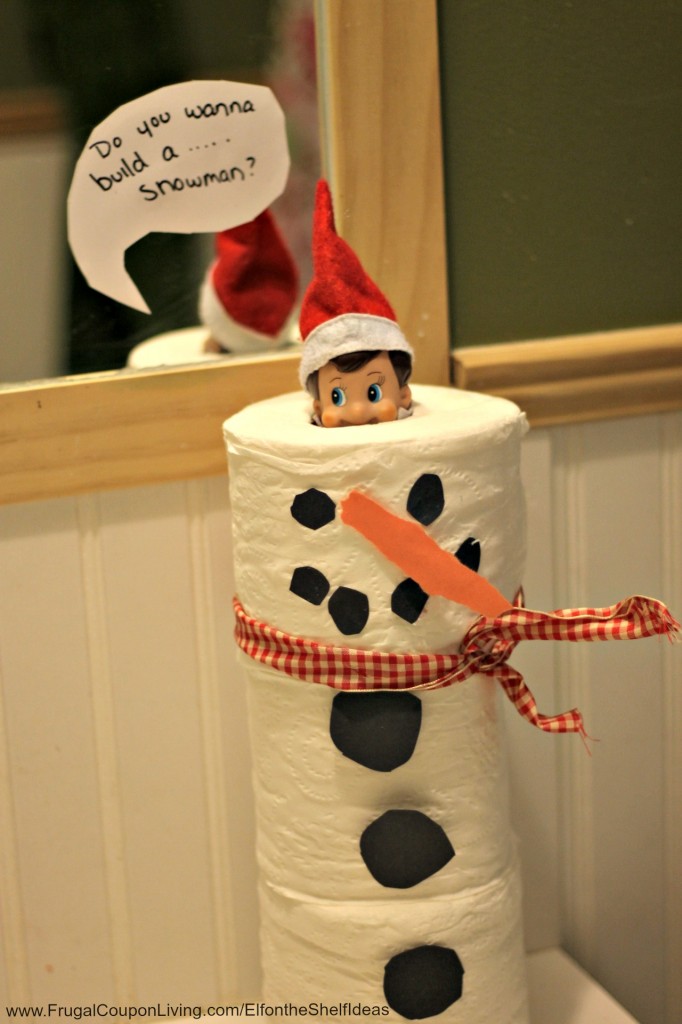 Fishing for Goldfish
Idea from Rocking My 365 Project.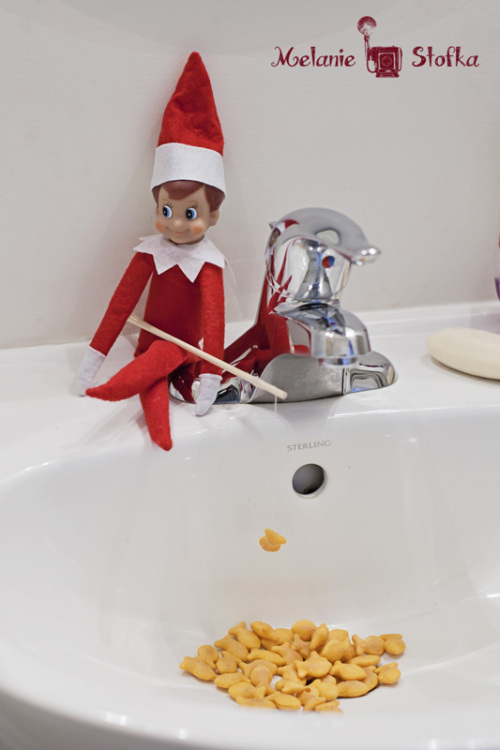 Snow Angel
Just use a little flour and sugar! Idea from Indulgy.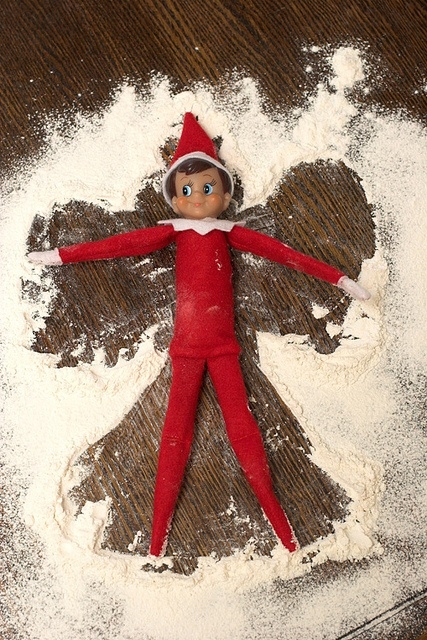 Elf Zipline
The elf is getting a little daring! Idea from Raining Hot Coupons.

Elf in the Silverware Drawer
Great last-minute idea. Idea from Over the Big Moon.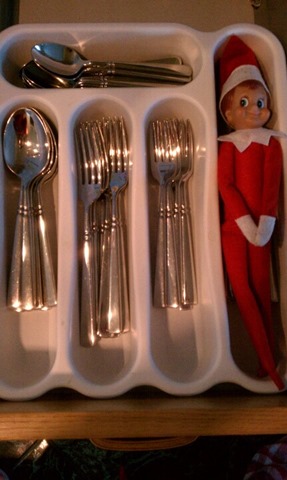 Rockband Elf
This awesome idea is from Frugal Coupon Living.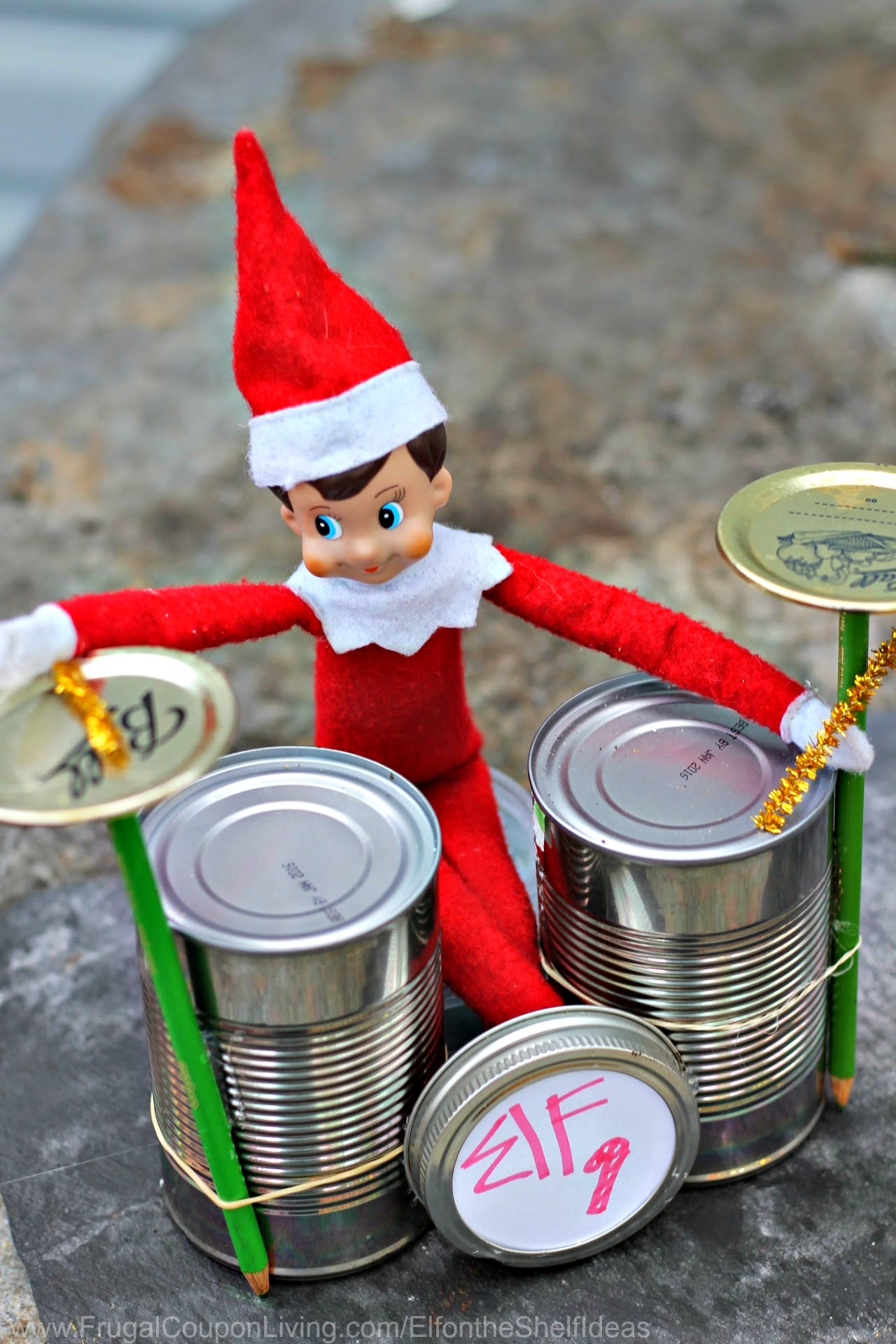 Elf in the Cookie Jar
Elf has been sneaking cookies during the night! Idea from Raining Hot Coupons.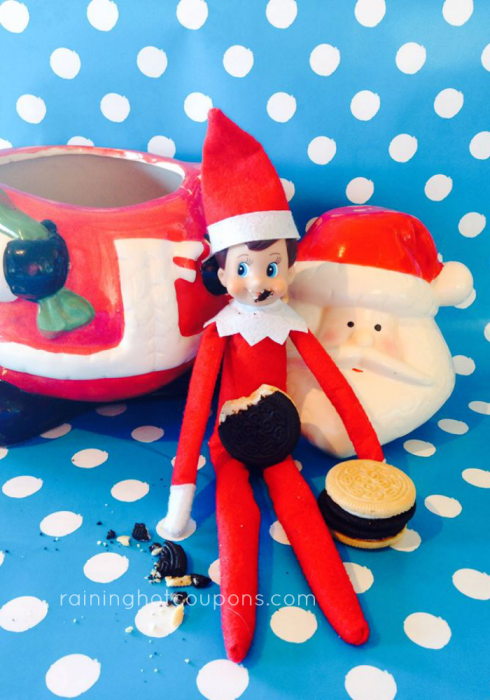 Parachute Elf
Great arrival to the season! Idea from Peanut Blossom.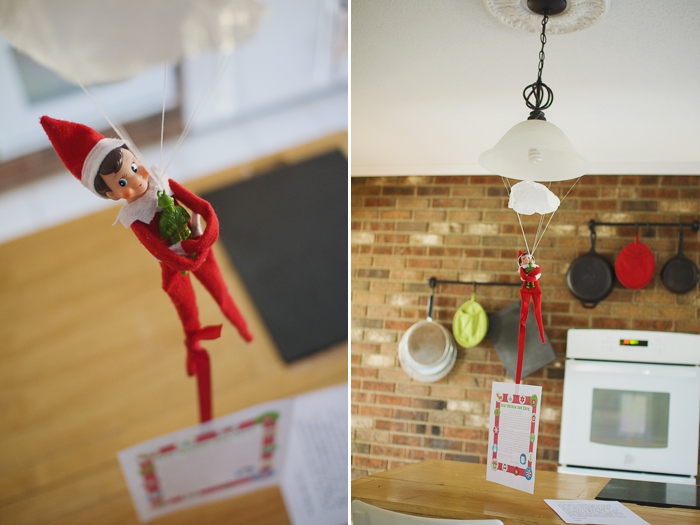 Christmas Countdown Chain
Idea from Family Life is Great.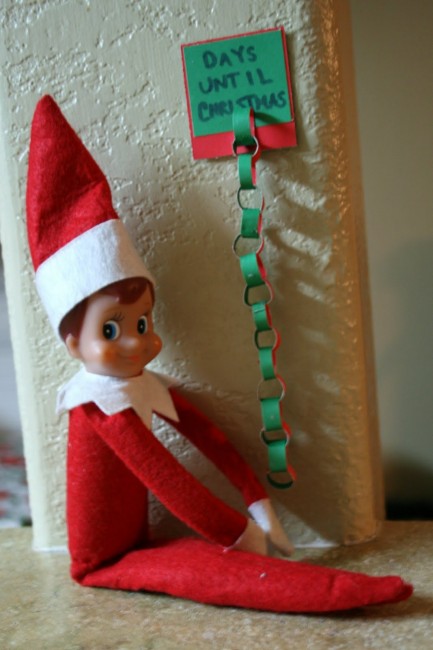 Elf Pizza Party
Elf had a party night! Idea from I Heart Naptime.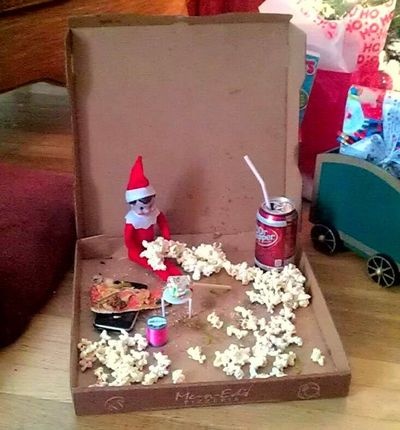 Elf Spaghetti
Inspired by the Elf movie. Cute idea from Buzzfeed.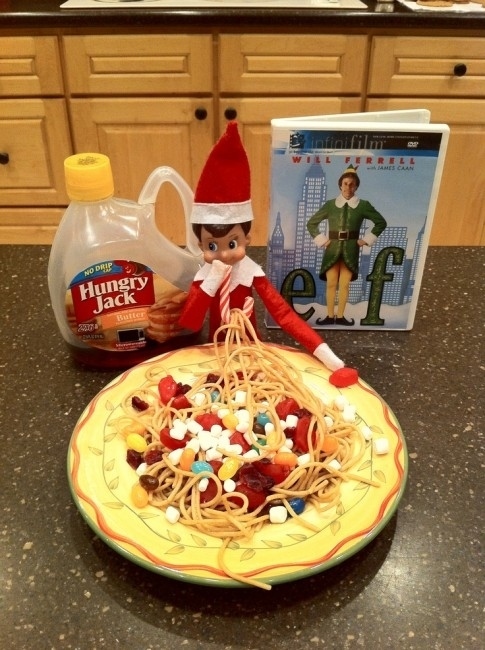 Elf Tic Tac Mallow
Join in on the game! Another great idea from A Mitten Full of Savings.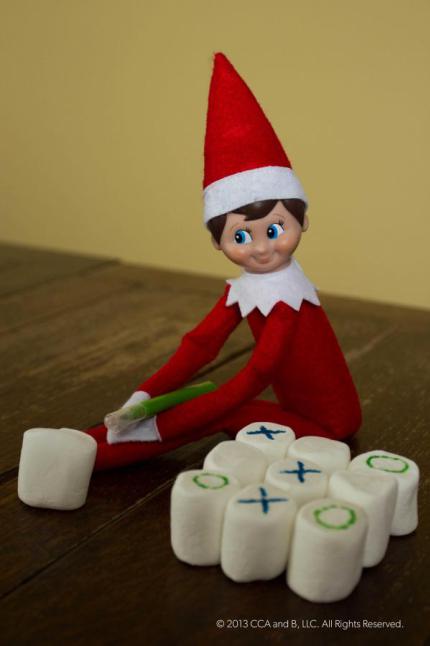 Elf Lifting Weights
Elf needs exercise too! Fit idea from Huffington Post.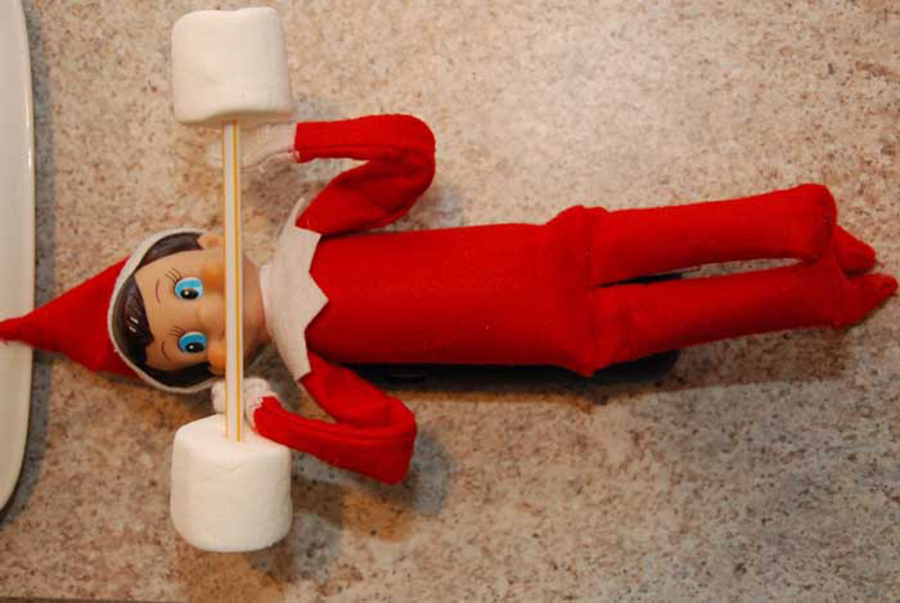 Elf Bungee Jumping
Daring idea from Spotted Pink Potatoes.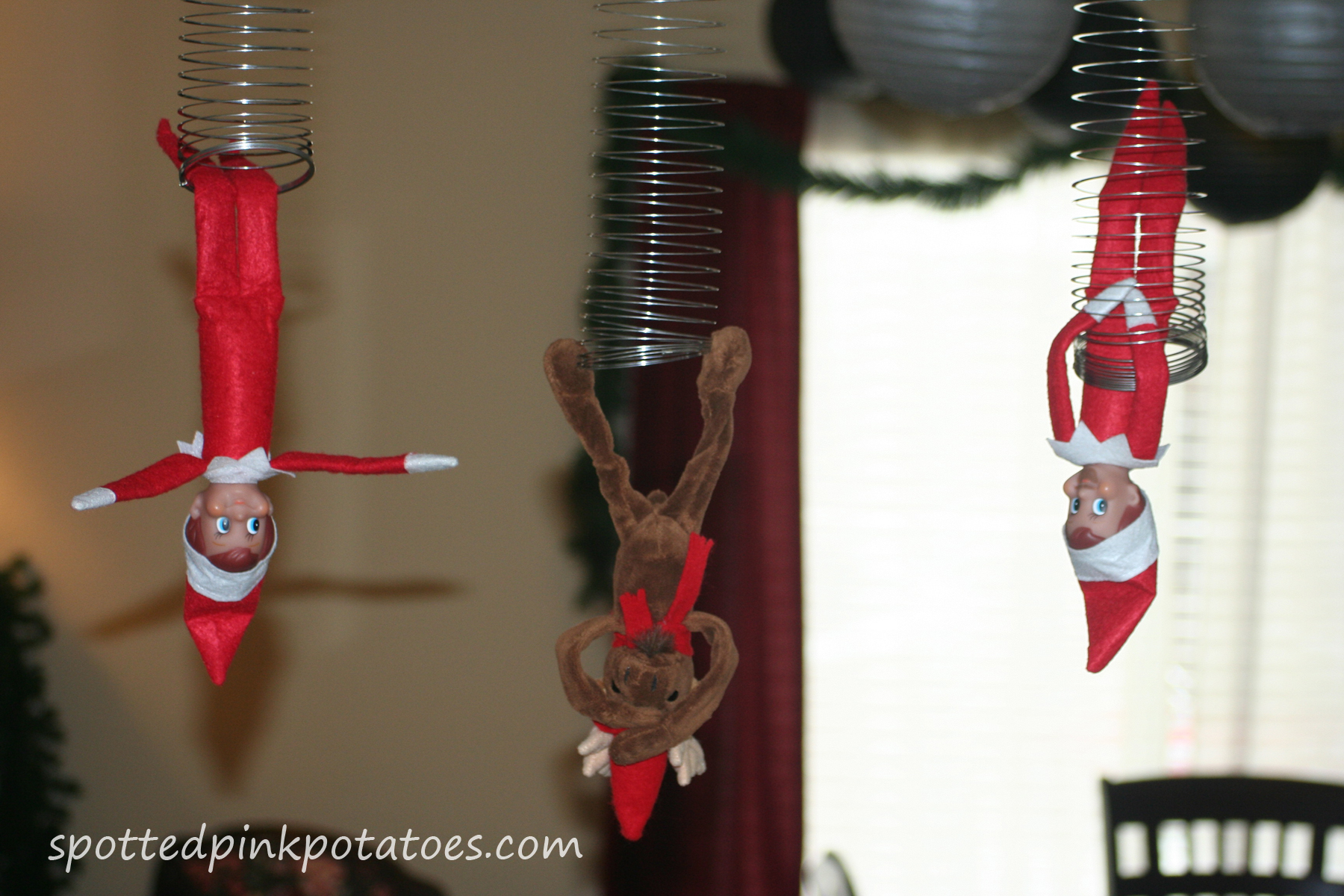 Shoe Train
At least you'll know where all the shoes are in the morning! Idea from Unique Uptiques.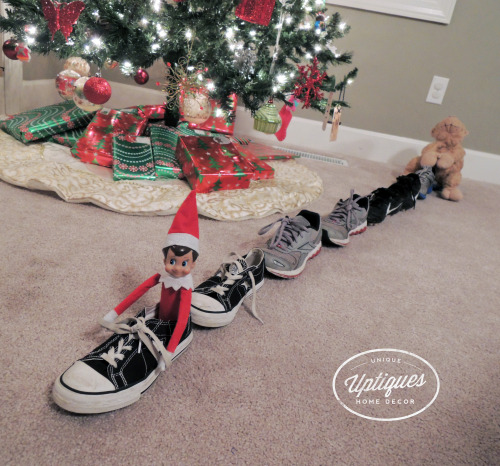 Hiding in the Lucky Charms
Not only magically delicious, but magically sneaky as well! Idea from Frugal Fanatic.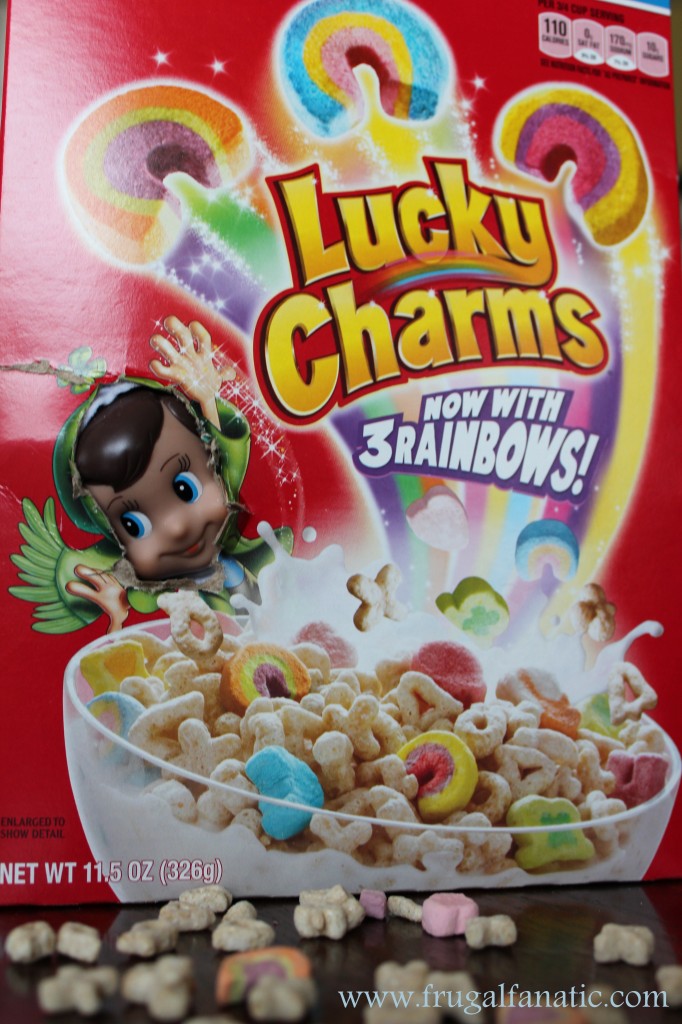 Shaving Elf
Clever idea from Efficient Life Skills.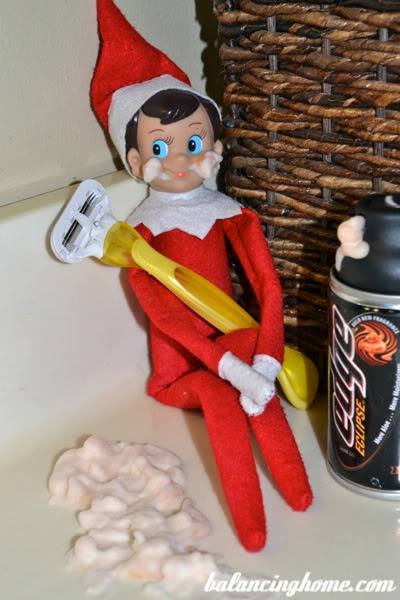 Stealing the Suckers
Don't get caught stealing the candy! Another cute idea from Efficient Life Skills.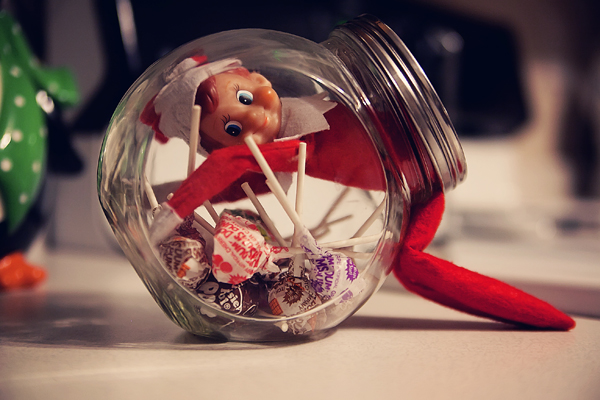 Elf got into the Stickers
Mischievous idea from Enza Bargains.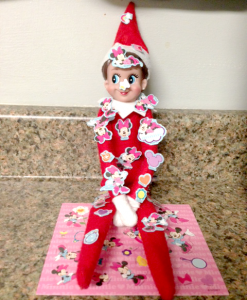 Elf Roasting Marshmallows
Idea from Tip Junkie.
Snowball Fight
This one could be with any of your kids favorite action figures. Idea from Crazy Lou Creations.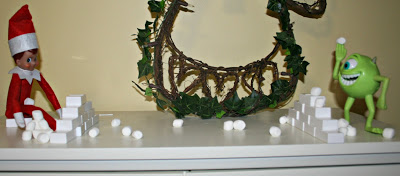 Candy Cane Lanes Bowling
I love this clever idea that I found from Vitamin-Ha.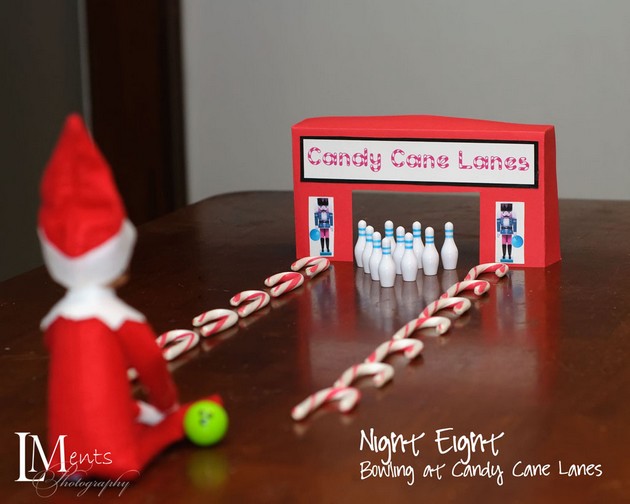 Hope you have found some inspiration from these great ideas. Let me know if you have more!