My husband and I always make it a point to celebrate New Years Eve every year. We always order Chinese food, watch a few movies, and of course, kiss one another once the clock strikes twelve. Up until this last year, our kiddos haven't been super into celebrating NYE. Well, I guess I should say that none of our kiddos really have stayed up until the New Year. This year, they're all about it. And we plan on celebrating the holiday right at home. Here's how you can too, with Chinese, or your other favorite food, of course. 😉
Keep your kids entertained every hour with these countdown bags from The Dating Divas. They have fun activities for every hour, so there's no way someone will call it a night too early!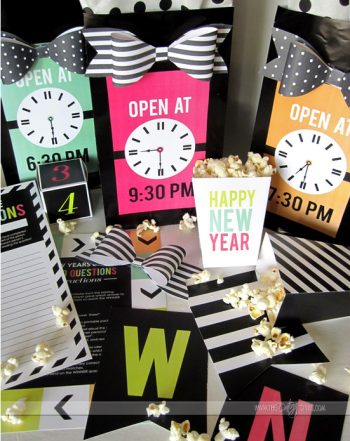 A NYE party isn't complete without a mess of confetti and glitter to clean up when the night ends! Make your own party poppers from old toilet paper rolls with this tutorial from The Holidaze Craze.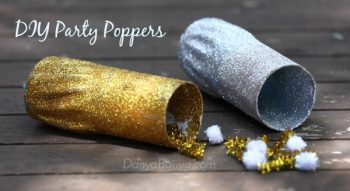 Make these for kids…make these for the adults…or make two batches for each! Whether you like champagne, or would rather Perrier, these sparkling drinks are sure to hit the spot. Recipe from Princess Pinky Girl.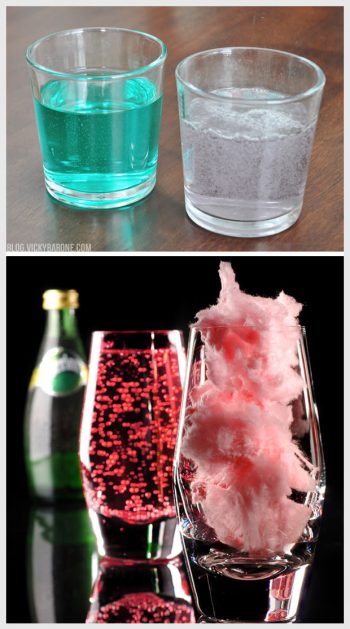 Every party needs a fun game or two! Print out this New Years Eve bingo game from Capturing Joy.  Of course, include prizes for the winners! I like to visit Dollar Tree or the dollar section at Target for fun, inexpensive prizes.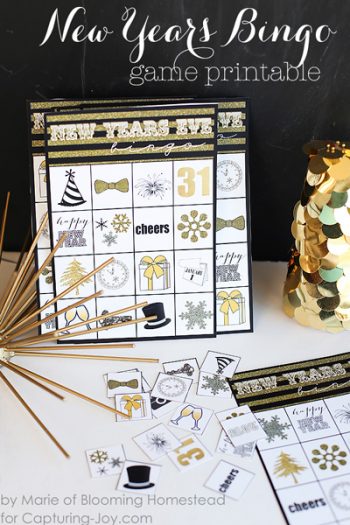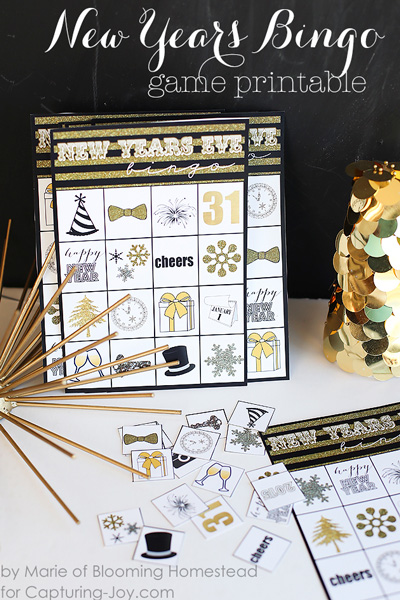 Because everyone goes to the party for the food! Even if your party guests are your own kids 😉 this countdown clock from Hungry Happenings is tasty, and a perfect holiday treat. Although I think my four year olds may fight over just who gets to eat the number four…I'll probably eat it myself!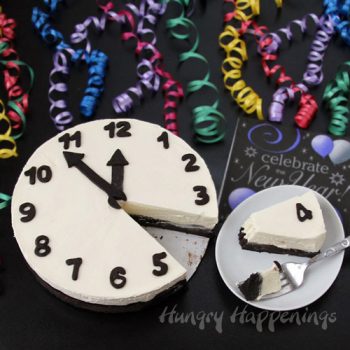 You could purchase your own party hats at a party store..or you and your party guests can make customized hats, instead! Catch the printable from Paging Supermom, and check out her printable garland while you're over there!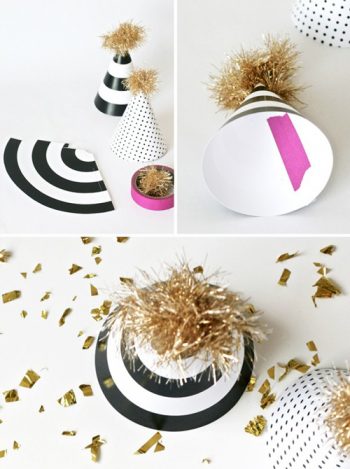 Keep kids awake, and out of bed with a 11 o'clock snowball fight that is sure to get blood pumping. Sew Can Do shows her readers how to make DIY snowballs, and it's way easier than one would think.
If you'd rather stay away from the craft room, head outside for a real snowball fight if the weather in your area is permitting!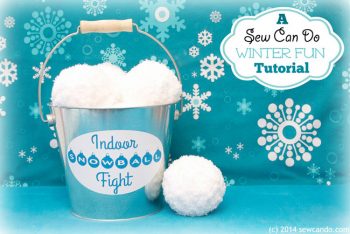 I've yet to understand why "slime" is such a big thing for school-aged kids. No matter, this sparkly slime recipe from Homegrown Friends is easy to make, and your kids are practically guaranteed to love it. Head over to Half Pint Peeps for more easy slime recipes.