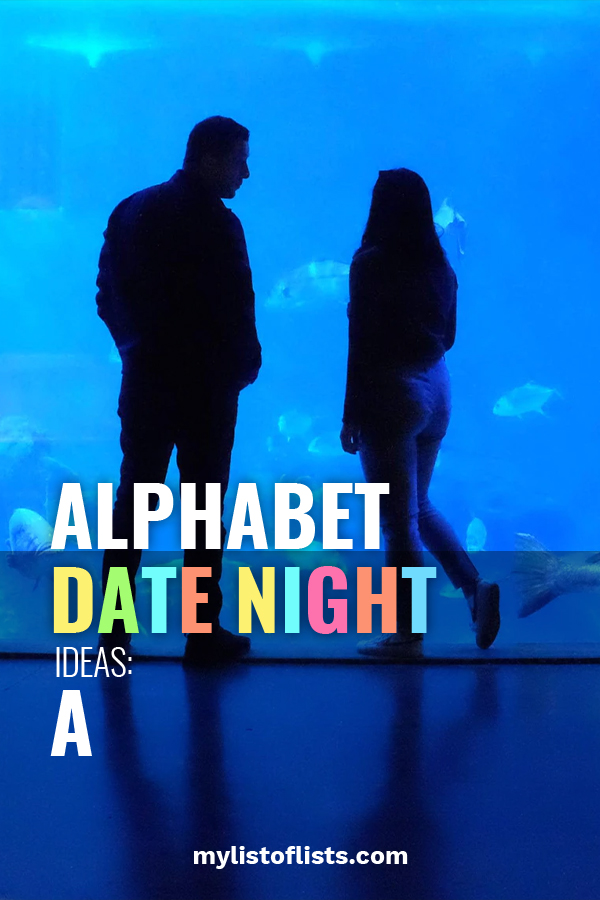 It can be tricky to think of clever (and fun!) things to do for date night every month. Sure, dinner and a movie is a timeless idea, but there are other fun things out there, too! Just take a look at my list of alphabet date night ideas, starting with A. I'm sure you'll find enough here for a night (or at least a few hours!) of fun!
Alphabet Date Night Ideas: A
Have Afternoon Tea 
I love the idea of going to afternoon tea as a date idea! Go dressed in your Sunday best, and prepare to indulge on all of the most delicious finger sandwiches and cookies. You could even go for a walk in a nearby garden after your tea party has concluded. Check the hotels in your area for afternoon tea parties!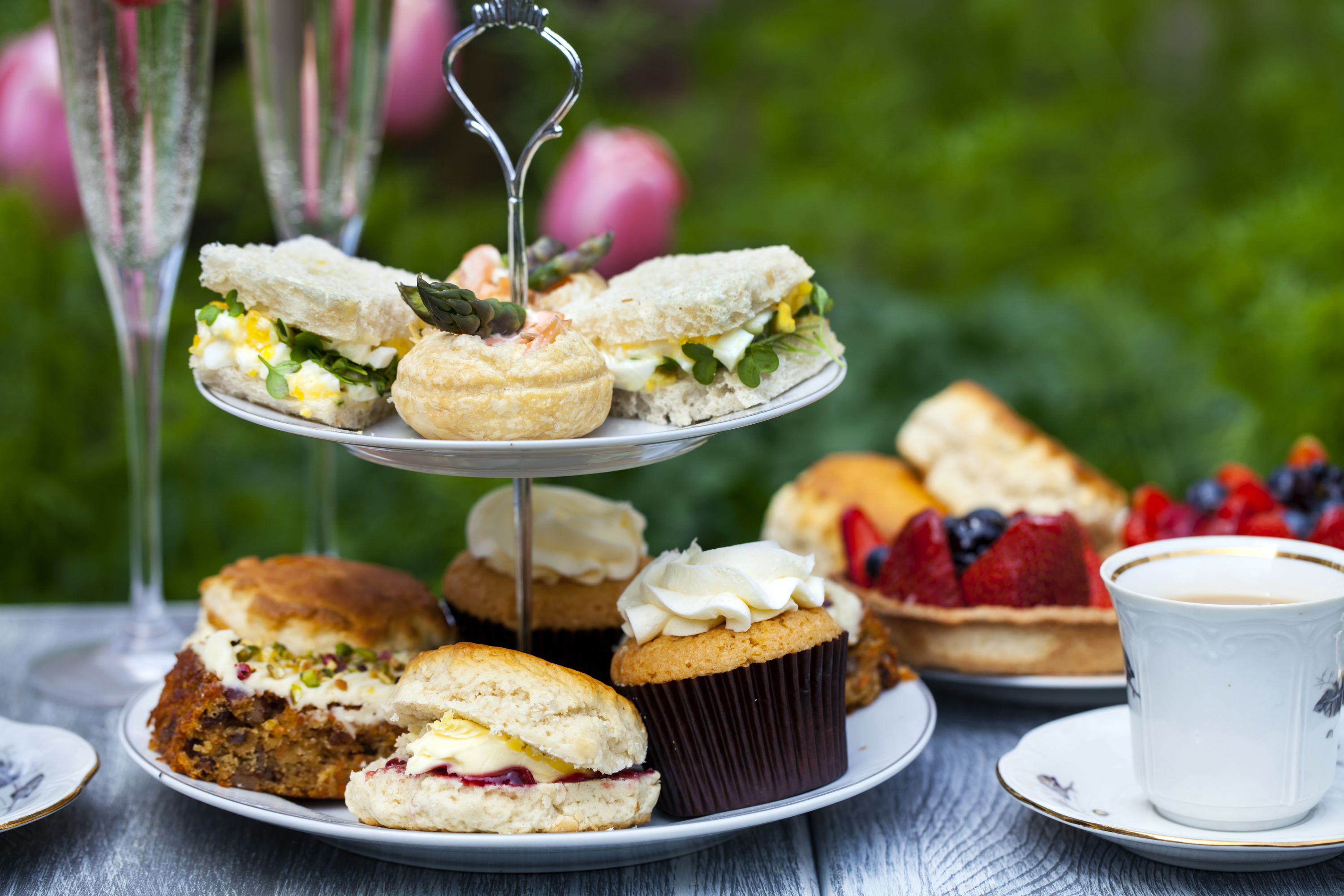 Check Out The Aquarium
As far as I can see it, you are never too old for a visit to the local aquarium! Head out with your SO to walk amongst the fishes. Check the list of aquarium events in your area, because sometimes they have special alcohol-themed events! How fun would it be to drink a glass of wine while walking with the sharks? Simply incredible!
Create Artwork
Breakout your canvasses and paintbrushes and spend the evening creating a masterpiece with your significant other! Create a contest to see who can repaint an image the best, or who can create the best original piece. Either way, let the paint fly and don't be afraid to have fun with your significant other. Hang up your finished pieces when complete. Chances are, they'll make a great conversation starter!
Get Competitive At The Arcade
You're never too old for a trip to the arcade and some good old fashioned competition either! Challenge your SO to see who can collect the most tickets over the course of the evening.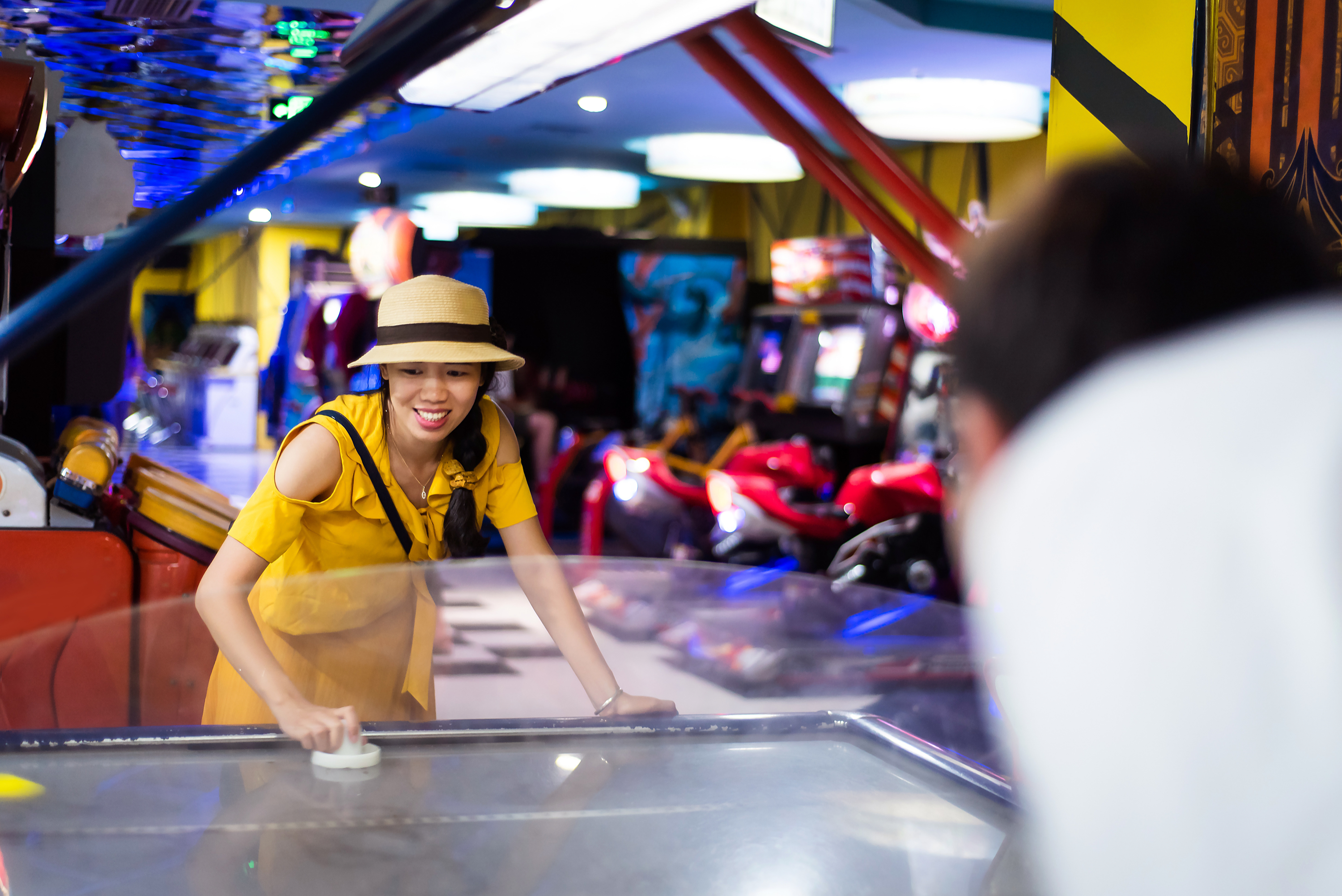 Visit An Animal Shelter
If you and your significant other are animal lovers, why not spend an evening at a local animal shelter? Volunteer to walk, play with, or feed some of the dogs in need. Who knows, you might have so much fun that you decide to go back every week! You may end up with a new furry friend…
Head To An Art Gallery
If painting isn't quite your thing, but you'd still like to dabble in the arts, or at least support them, visit a local art gallery! Make it an evening and go out to dinner to really discuss what you thought of the gallery afterward. 😉 And there are your A themed alphabet date night ideas!