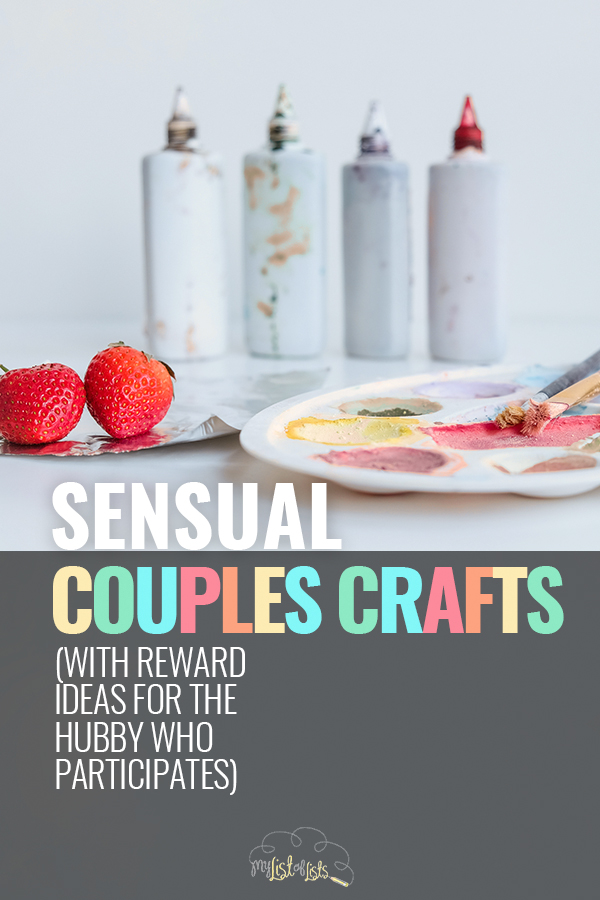 I've written many articles on crafts for kids, teens, and even toddlers. But this is my first article on adult craft projects. And honestly, I have no idea why it has taken me this long to write something! If you're looking for a fun date night activity, have your hubby help you make one of these sensual couples crafts. They're all really incredible to make, and they may just bring you and your significant other even closer.
Sensual Couples Crafts (With Reward Ideas For The Hubby Who Participates)
DIY Candles
Combine soy wax flakes, shea butter, coconut oil, jojoba oil, lavender, ylang-ylang, and coriander to create your own sensual candle. Combine the soy wax, shea butter, and coconut oil until it melts. Remove from heat and mix in your other oils. Pour the mixture into glass candle holders with a wick in the center. What's better is that these candles will melt down into a nice massage oil. Treat your husband to a nice massage!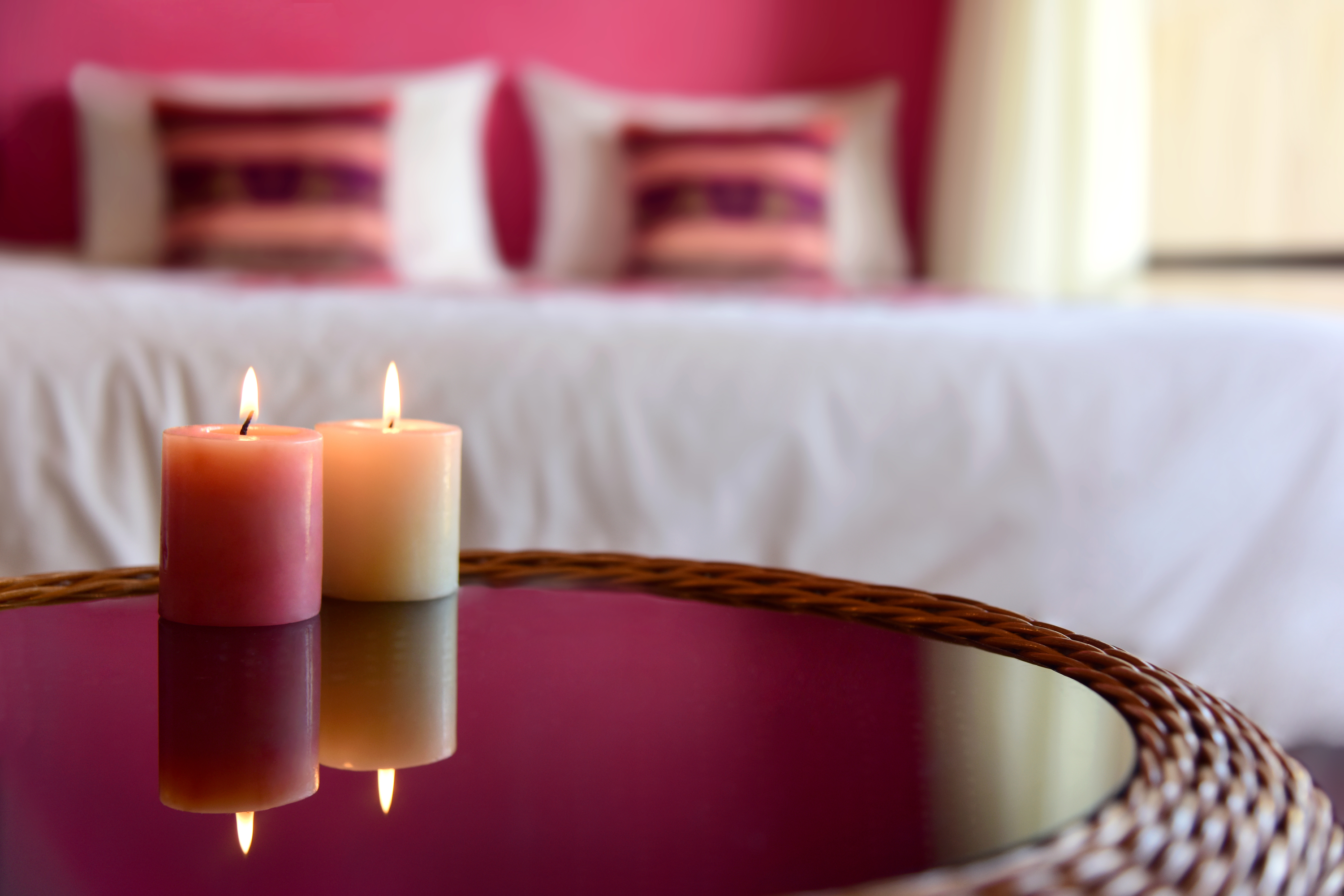 DIY Herb-Infused Tea Bath Bags
These yummy smelling bath bags double as a great body scrub in the bath. Use leftover tea, rosemary, geranium, and salt to create a nice scrub, cutting everything together with coconut oil. Make these sensual bath bombs together and then get in the tub together to enjoy a nice soak.
Homemade Personal Lubricant
If you're worried about potential chemicals in store-bought products, make your own out of all-natural ingredients instead. You can make your own lubricant out of coconut oil or aloe vera (so long as it is pure, drug store kind is NOT to be used as lube). I like to put homemade products such as this into these kinds of containers. They're really mess-free! Now, I shouldn't have to give you any reward ideas for your hubby with this craft project…I'll just let you use your imagination.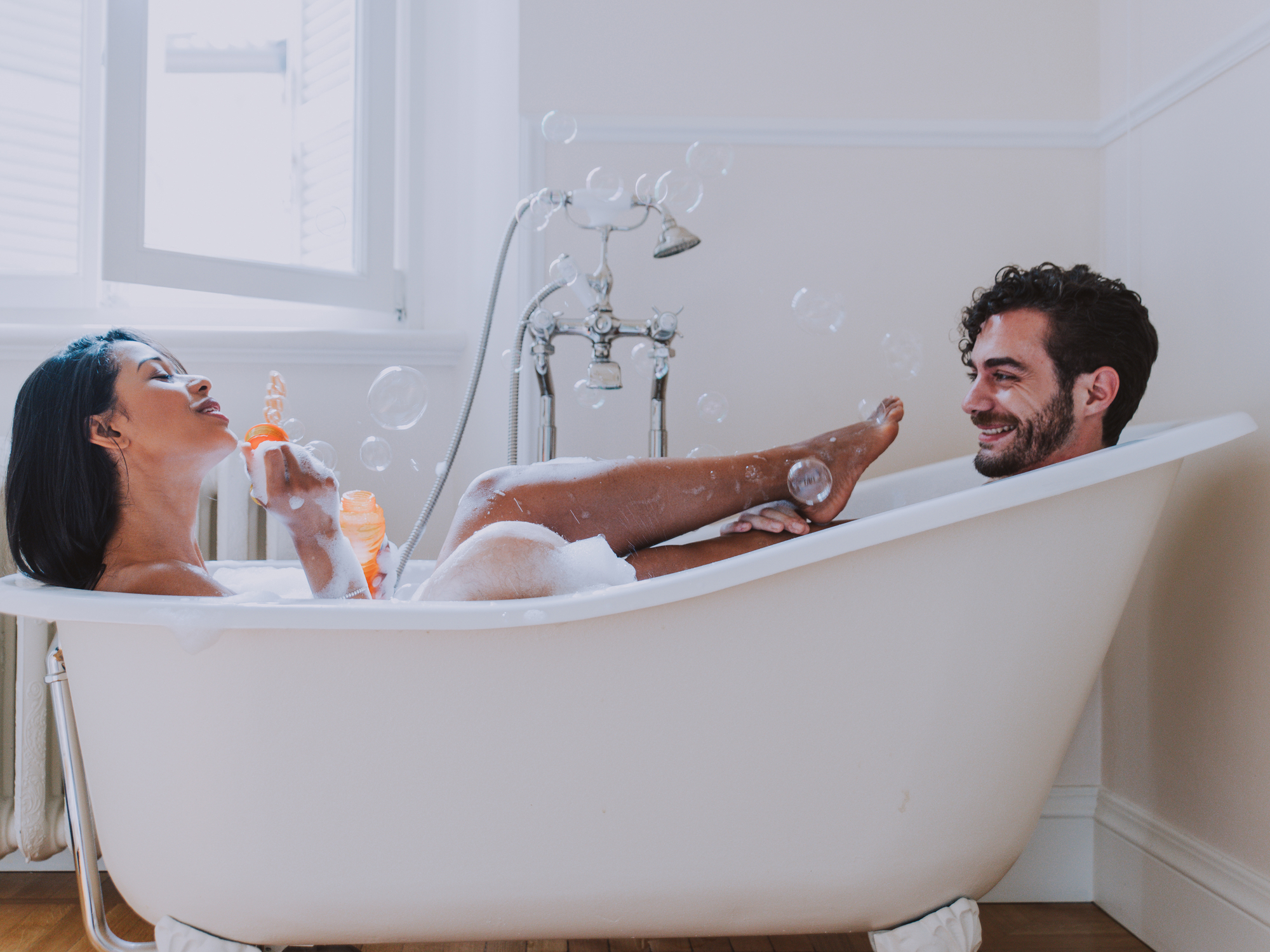 Edible Body Paint
Combine cornstarch, powder gelatin, flavoring (use whatever you like best!), food coloring, and corn syrup. Dissolve the gelatin packet into a cup of water and set aside. Next, and 1/2 cup of cornstarch to 2 cups of boiling water. Add 1/3 cup of corn syrup and combine well. Now, take it off the burner. Mix in a few drops of flavoring and food coloring, mix well and set aside. All that's left now is to paint and enjoy.