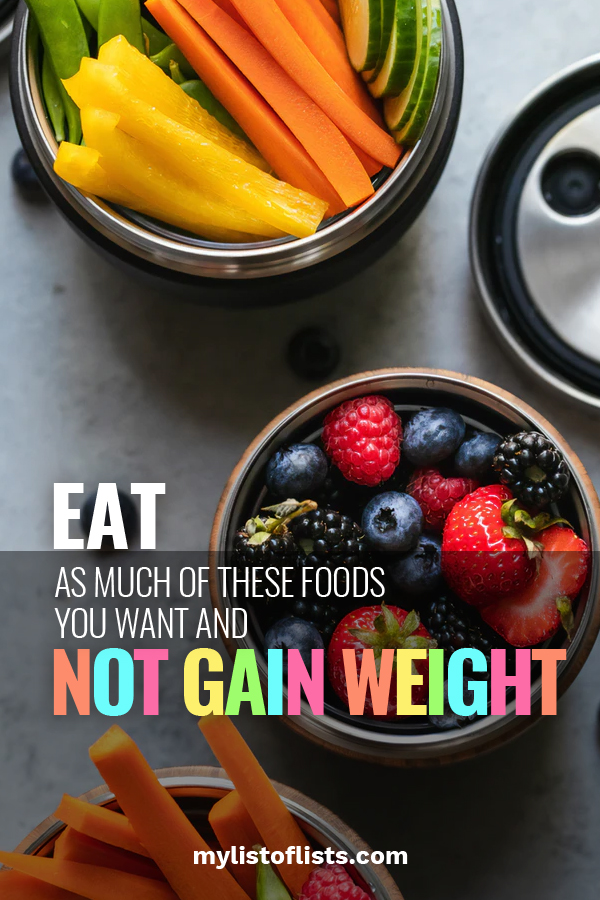 I am a total snack lover. Seriously. I love to munch on foods all day long as I clean, write, work, or take care of my kids. There's just something about a tasty snack that helps the day go by quicker. Unfortunately, eating habits like these can lead to weight gain if you aren't careful about the kinds of snacks you are choosing, and I know this from experience! Instead of munching on calorie-rich foods all day long, opt for these snacks instead. You can eat as many as you want without gaining weight because they're low in calories!

Eat As Much Of These Foods As You Want And Not Gain Weight
Mixed Nuts
Did you know that nuts are linked to help prevent cancers, heart disease, and more? Add in the fact that they're totally delicious, and you have one of the very best foods for snacking. Though nuts are high in fat (and therefore, higher in calories) having a handful every day is actually shown to help you lose weight. Just remember to eat them in moderation, after all!
Greek Yogurt and Berries
Greek yogurt is high in calcium, potassium, and protein, making it ideal for snacking. You'll only need a cup or two of yogurt to feel full and satisfied. Top it with a few berries for tons of antioxidants, which are said to help you detox and lose weight.
Celery and Cream Cheese
I didn't grow up loving celery, but over the last decade or so, I have really become a fan of the vegetable. What really sold me was the fact that you actually burn more calories than you consume while eating celery. Top your celery sticks with a bit of cream cheese for a creamy, tasty treat that is sure to leave you full and satisfied.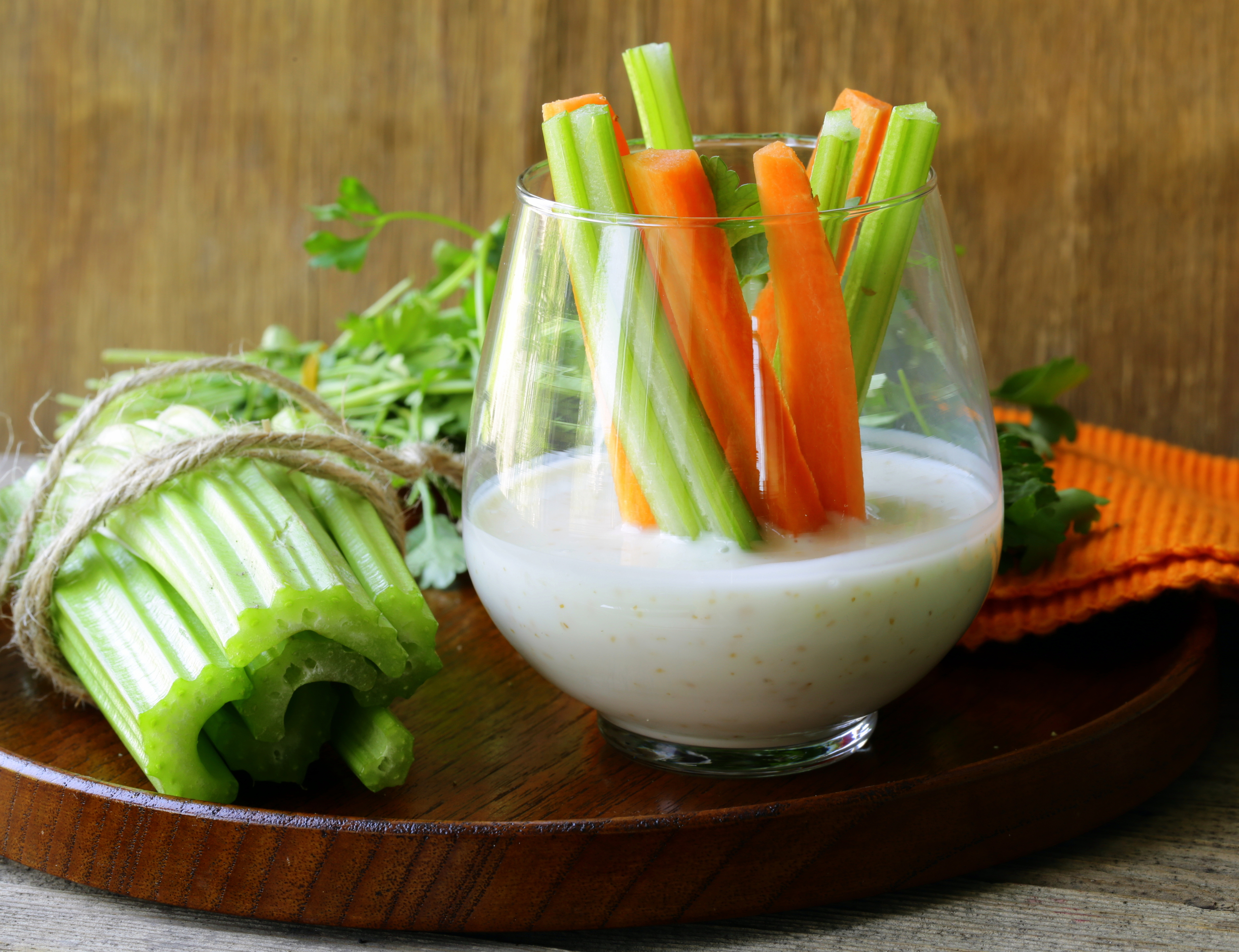 Kale Chips
Kale is loaded with healthy vitamins and minerals, and creating "chips" out of the veggie can be a great alternative to unhealthy potato chips. To make, toss 1 cup of kale leaves, a tablespoon of oil, and a pinch of sea salt together in a bowl. Place kale on a parchment-paper-lined baking sheet and bake for 10-15 minutes at 350 degrees.
Dark Chocolate
I love sweet treats, and dark chocolate is my go-to when I am craving something of the sort. Dieters should keep in mind that dark chocolate isn't the most low-calorie option, but it is said to be better for you as opposed to things like milk chocolate. In fact, dark chocolate is said to reduce the risk of heart disease.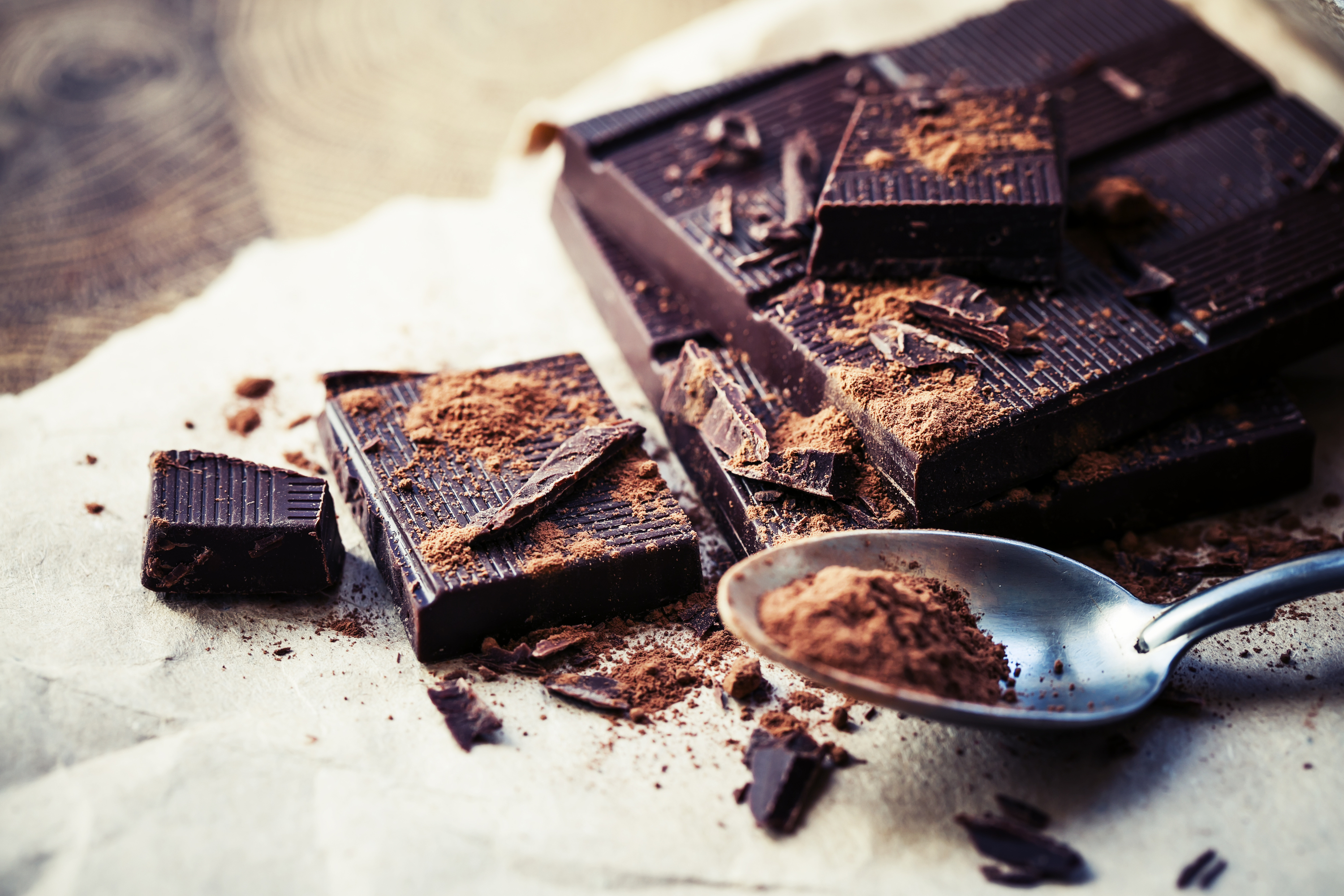 Cucumbers and Hummus
Loaded with tons of vitamins, minerals, and good flavorings, cucumbers and hummus are one of my very favorite snacks. You can eat a pretty decent serving for less than a hundred calories, and you're left way fuller than you would have been snacking on something else. The snack is said to reduce inflammation and bloating.
Tomatoes and Mozzarella
Craving a pizza but want to skip out on starchy breads that leave you feeling bloated and heavy? I have the perfect solution: cherry tomatoes drizzled in olive oil and mozzarella or parmesan. Add basil if desired. The snack still tastes great, but you won't feel nearly as full and gross as you did if you consumed an entire piece of pizza. Hooray for healthier options!