I've been itching to do some DIY projects, and with the weather as great as it it, I think I better make some things for my backyard! I've complied some backyard DIY projects that are easy and can be done rather quickly. They're all darling and pretty inexpensive. Hopefully I'll be able to tackle a couple this weekend. Good luck with your own projects!
This planter idea is perfect if you like to grow herbs. You can pick several different kinds, plant them in their own bowls, and then place them in the ground. Surround the planters with bark and make some cute labels to mark the different plants. You'll be showing off your green thumb and your crafting skills! Thanks Townmouse for the inspiration!
If you want a country cottage feel in your backyard, try repurposing vintage window frames. You can have mirrors fitted for the inside if you like. The mirrors will reflect your beautiful garden–a great way to show it off! Hang these windows from trees, your house, or the fence. A collection of window-mirrors would be stunning.  The Brambleberry Cottage has a great tutorial for these beauties.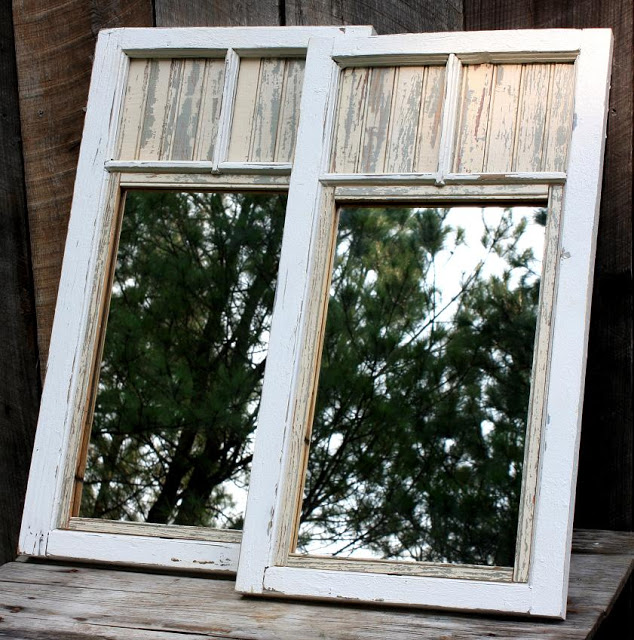 Don't you hate having an ugly hose laying on your patio? I know I do! This DIY project from Shanty2Chic  addressing this hideous problem. Make a post out of wood pieces you have around the yard and then paint the whole thing black. Once you've fastened the post to the ground and added a shelf to wrap the hose around, you are set to go! Goodbye ugly hoses!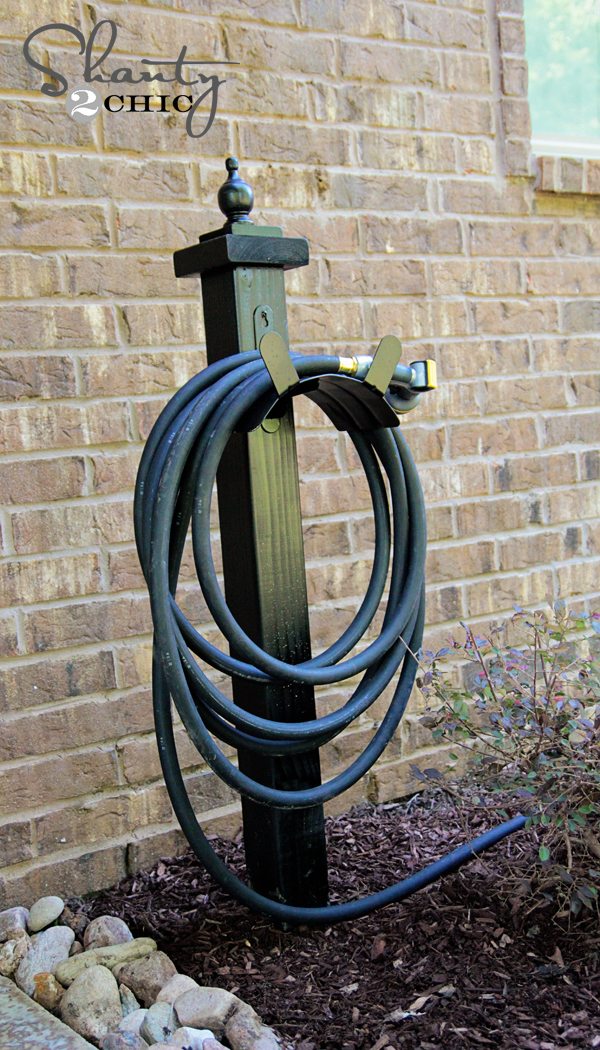 Amy from alllparenting.com made this darling turquoise planter out of three terra cotta planters. She painted them first, added some dirt, and then stacked them on top of each other. You could do as many layers as you want! Don't forget to plant some flowers in complementing colors.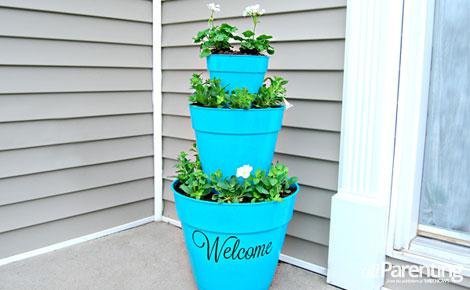 For a cheap and easy way to create an expensive-looking seating area, stack concrete blocks in a corner of your yard. You'll need to add some pillows to make the seating more comfortable. Use colors that complement your plants. Better Homes and Gardens has a great example of this project. They left the cinder blocks unpainted, but you could paint them any color you want. Be creative!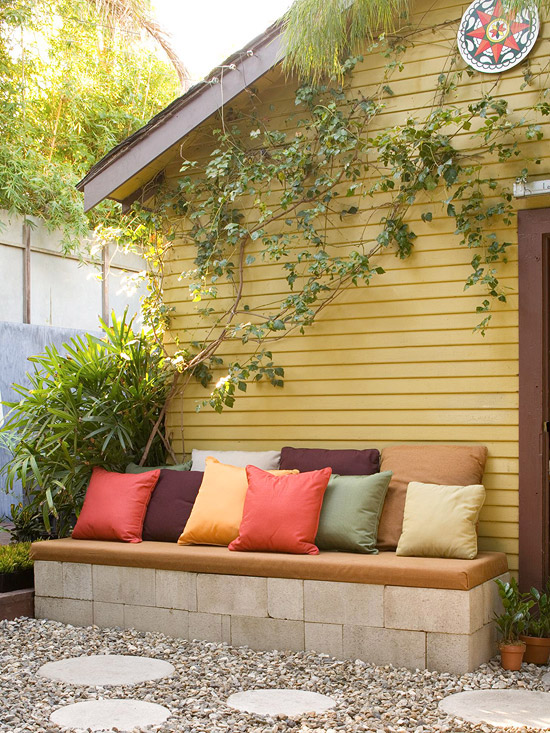 I love the look of lanterns, and Elise from Grow Creative has a great tutorial for making them out of tin cans. Not only can you paint the cans any color you want, you can also drill holes to create a variety of designs. If you're celebrating a holiday or someone's birthday, try drilling holes that spell a message. Placing candles inside the lanterns will make your message glow.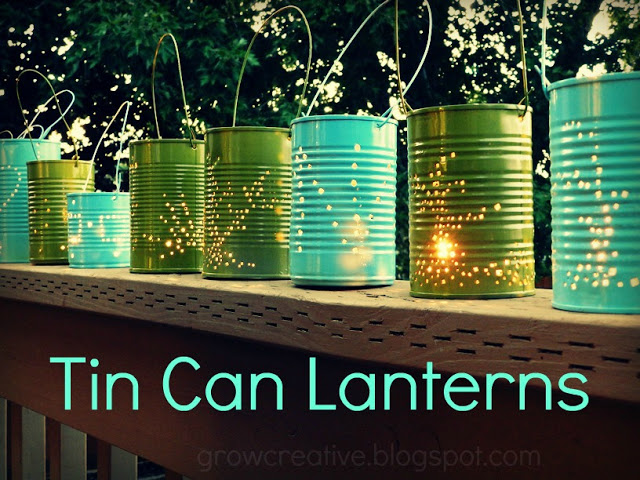 Jamie from Scattered Thoughts of a Crafty Mom posted the best tutorial for a DIY fountain. It looks so good, I can hardly believe she made it herself! Especially if you live in arid climates, you NEED this fountain. It doesn't use much water, but it's effect is stunning. You'll truly get a bang for your buck! Check out Jamie's website for the full tutorial.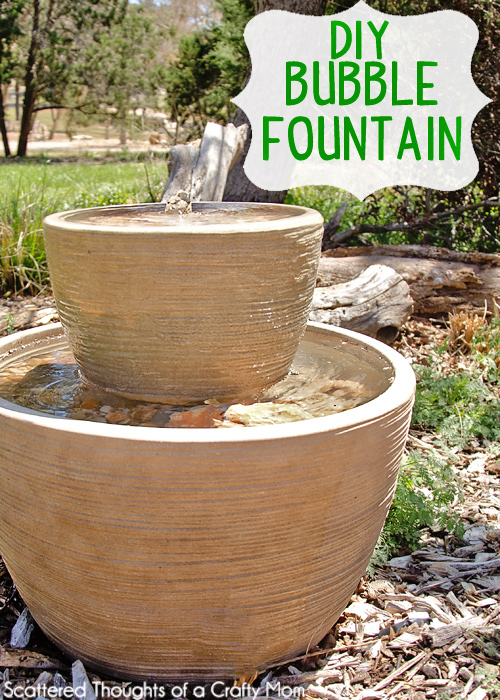 If you feel like you need a little more table space in your backyard, either for potting plants or eating, Sara from Sensibly Sara  has a solution. She created a tutorial for the perfect backyard table that's attached to the fence. This ingenious idea doesn't take a lot of space or a lot of money. And you could make a smaller version for your kids!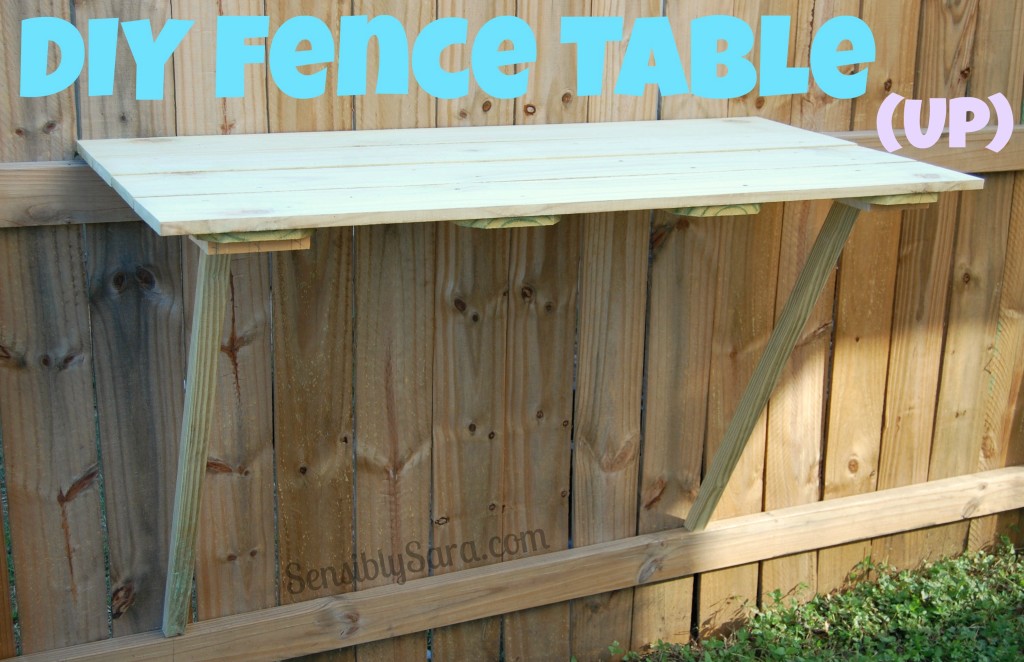 If you enjoy movies as much as I do, you won't regret turning your backyard into a summer movie theater.  Running With Scissors has a tutorial for putting of an outdoor movie screen. This is a great way to get the family together in the great outdoors. Just make sure you put on lots of bug spray before the show!