Easter is just around the corner which means it's time to start cooking! I love finding creative and cute ways to make treats for my loved ones. Finding recipes that correspond with the holiday theme is a plus. I've gathered together some of the best recipes that incorporate bunnies, chicks, and all things easter. I hope you enjoy making these as much as I enjoy eating them!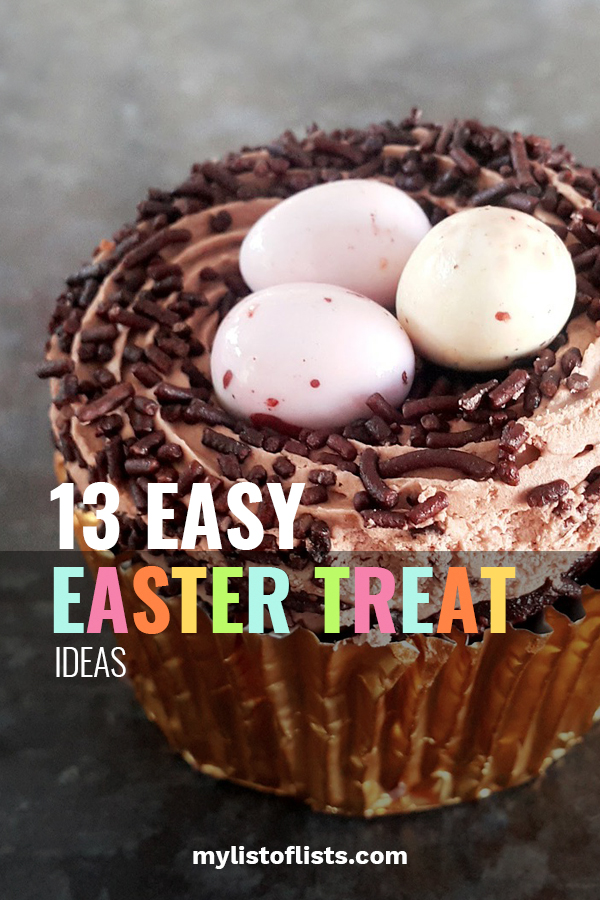 These adorable and easy pretzel chicks are the perfect snack for the Easter holiday. Whip up a batch of these and they'll be devoured in no time. Heidi at Simple Thrifty posted the recipe and it looks simply delicious–the perfect blend of sweet and salty.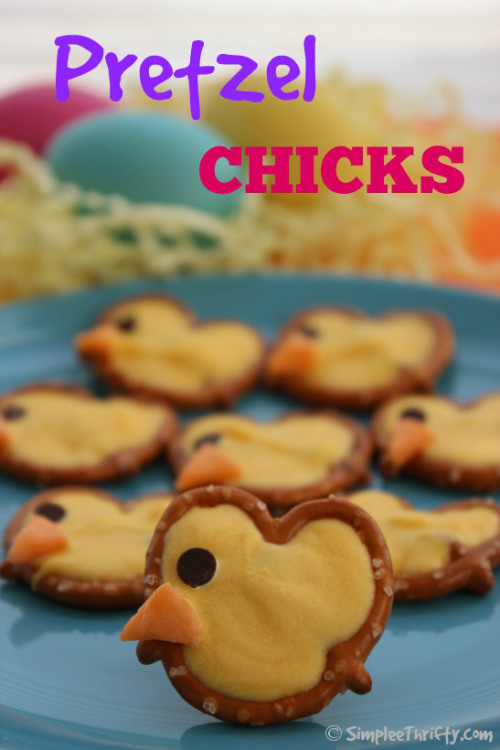 My kids just love Rice Krispies treats and Stephanie Keeping from Spaceships and Laser Beams has an awesome recipe that makes this popular treat suitable for Easter. Simply shape the warm treats into eggs, and once they've cooled, dip them in frosting (or chocolate) and then sprinkles. Yum!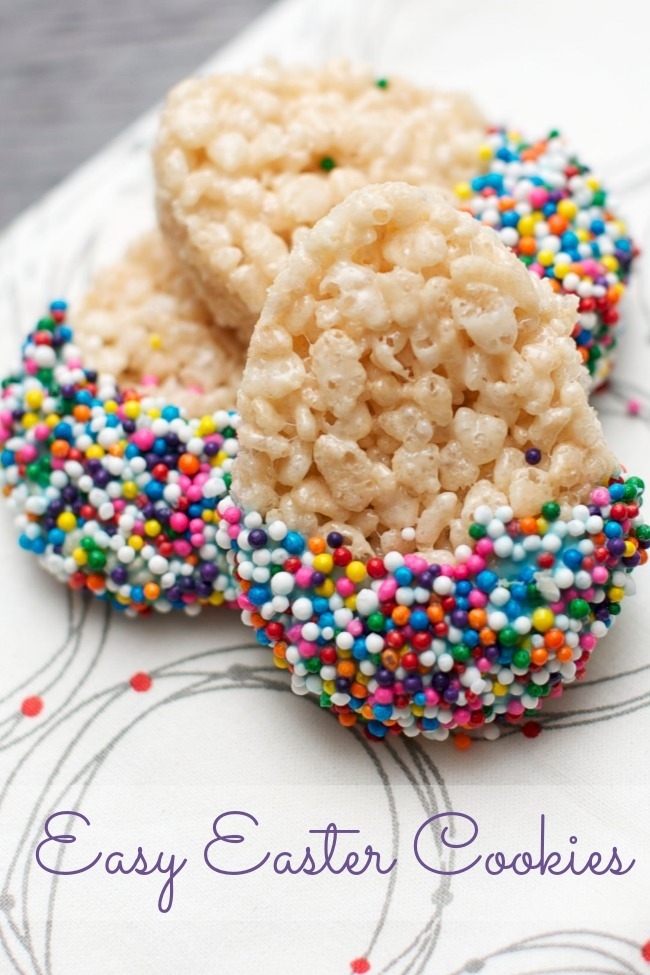 Edible Easter baskets are my favorite Easter baskets. And these ones are just as delicious as they are cute! Jesselle from Oh for Sweetness Sake posted this idea, and I must say it looks pretty doable. You may want to make up a bunch to give to friends and family!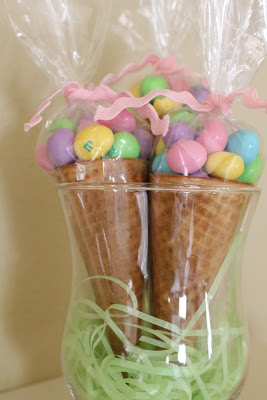 Peeps are good, but coconut covered Peeps are much better. Serene at House of Yumm posted the recipe for these cute little guys. You just dip Peeps in frosting and roll them in coconut. You can use frosting to draw the eyes and nose. Putting them on a stick can be a great way to serve and display them!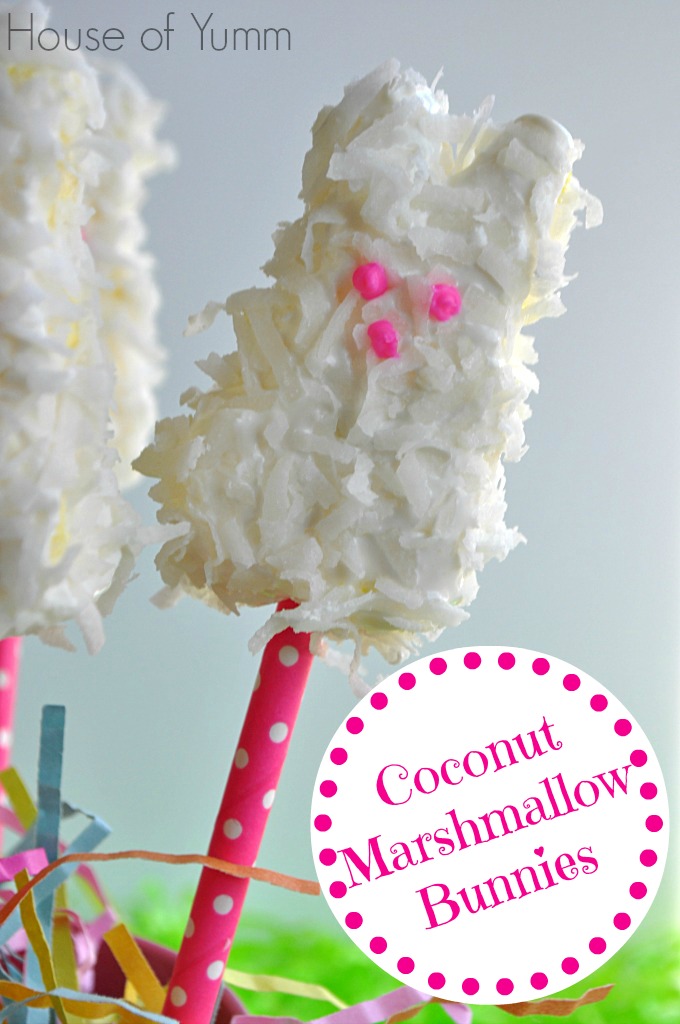 Pretzels are always a good idea. Especially dipped in cake batter frosting and rainbow sprinkles. Ashlee Marie posted the tutorial for these lovely pretzel sticks that are perfect for Easter. Not only are they tasty, they look great in a jar on your table. Decorating and dessert all in one!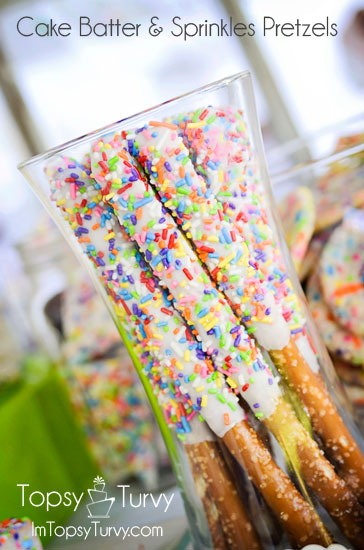 If you're serving bread rolls this Easter, consider using Maiko's recipe for Easter Bunny bread rolls. By making a few snips to the roll before you bake it, you can end up with delicious bread that looks like a darling little bunny. These rolls are so cute, you may not want to eat them!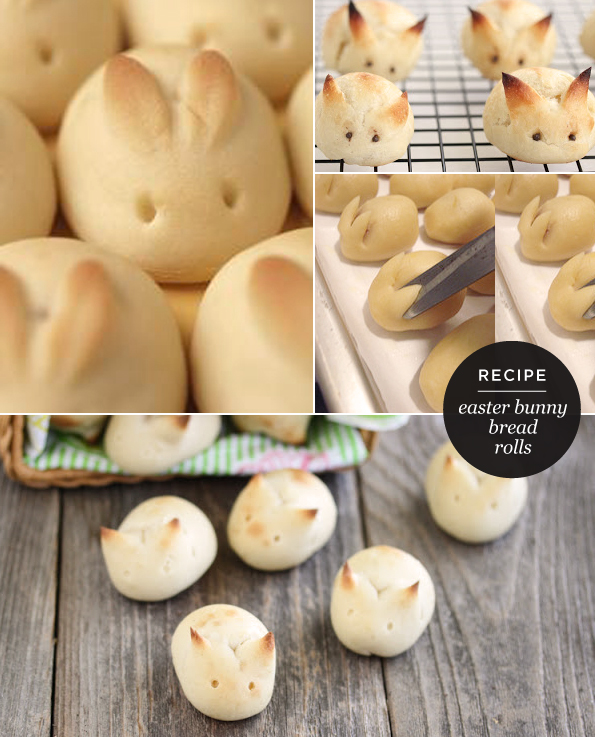 These recipe from Tablespoon is too perfect for Easter. These muffins not only have Easter Peeps on top, they have a chocolate egg in the middle! Your friends and family will love this surprise. It may have to become a new family tradition!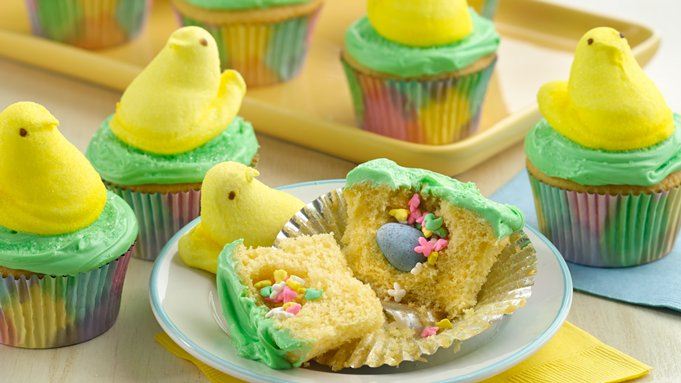 This cake is so beautiful I don't think I could eat it. But it tastes as amazing as it looks! Carrie from The Cake Blog posted the complete recipe and tutorial. It may take a little more effort than your typical dessert, but the result is totally worth it!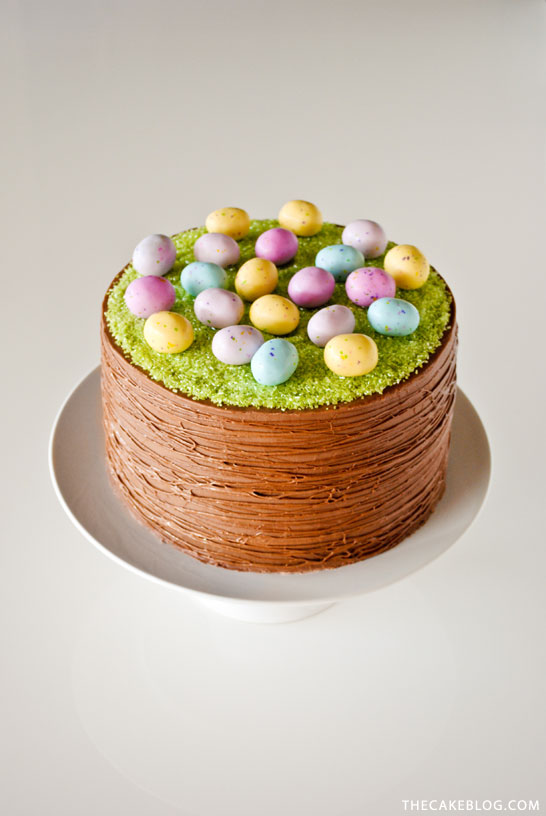 I love how cute these monochromatic Peep cupcakes are. Peeps are just so cute on anything, and the colors really highlight that. You could make several in the same color, or mix it up to match your color scheme. Thanks for the idea, Love From the Oven!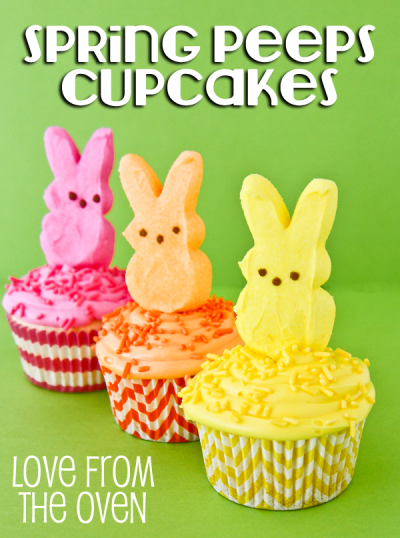 These cupcakes are so darling. They'd be great for Easter, or maybe even a baby shower. And they're surprisingly easy.The Sweet Adventures of Sugarbelle posted the complete decorating tutorial. These cupcakes are sure to be a hit no matter the occasion!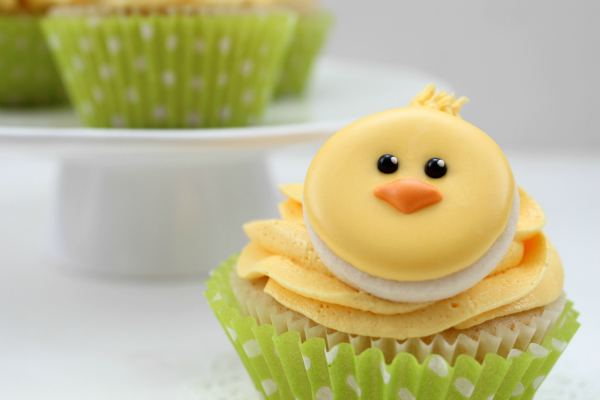 These Rice Krispies treat eggs are formed by putting the Rice Crispy mixture into plastic eggs. Surprisingly, plastic eggs make awesome molds! And after the treats have firmed up a bit, you can decorate them with sprinkles and frosting to add your own personal touch. The Pioneer Woman shared the complete tutorial.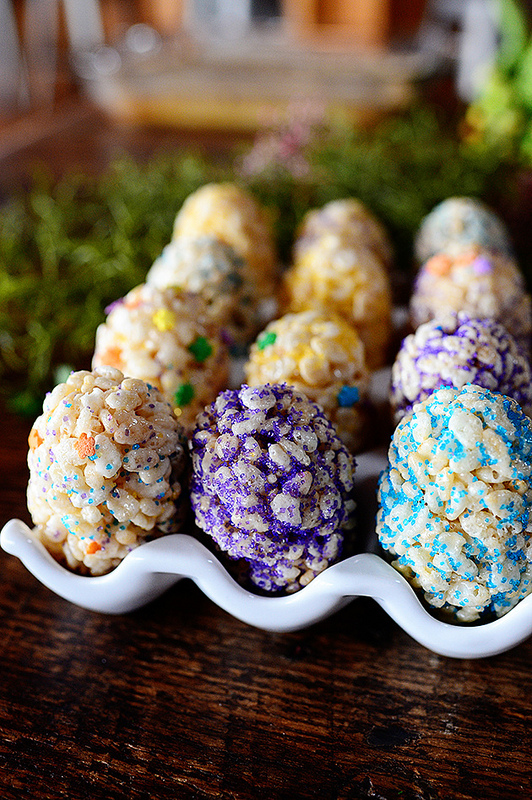 These cute little Easter basket treats are also made out of Rice Krispies. The nest shaped can be formed by molding the warm treats to the outside of a muffin tin. Once the treats have cooled, fill them up with your family's favorite candies!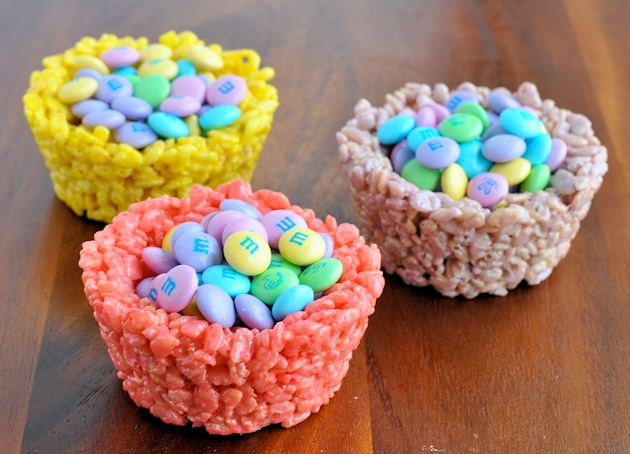 Crystal from Simply Being Mommy drizzled her Rice Krispies eggs with chocolate and sprinkles. For the chocolate lovers out there, this is totally the way to go. You can use plastic eggs to shape this treats, or just mold them by hand if you like bigger eggs. Good luck cooking!