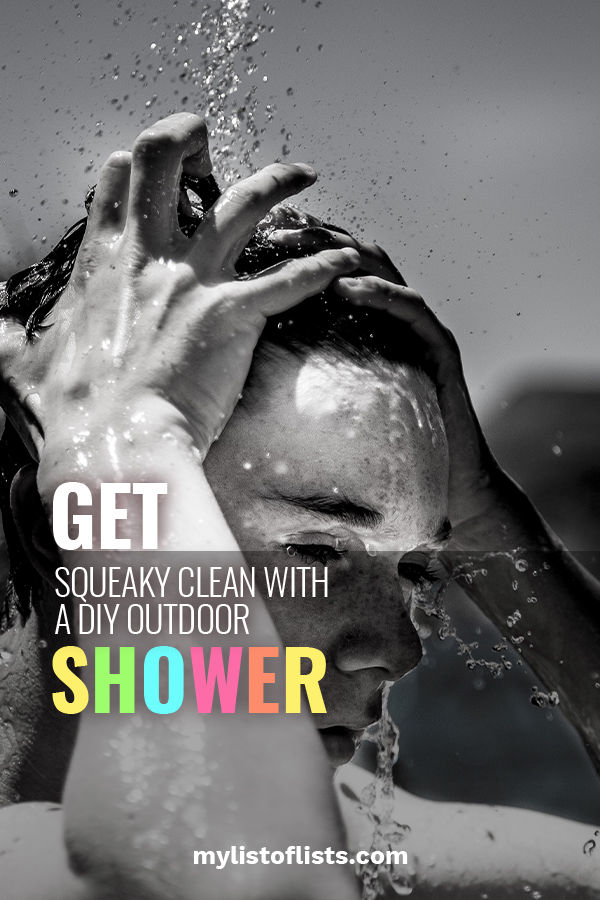 While I may not have an adequate amount of space for an outdoor shower in my yard, but that doesn't stop me from dreaming! I recently went on a great vacation and couldn't get enough of the outdoor shower. Not just for washing off sand, a DIY outdoor shower is surprisingly comfortable! I love these adorable outdoor DIY!
If you've got neighbors, I'm sure everyone would love a little privacy. Use recycled 2x4s to line your shower with for maximum privacy. Use river rock as the bottom of the shower, or just use tile if you worry about your feet!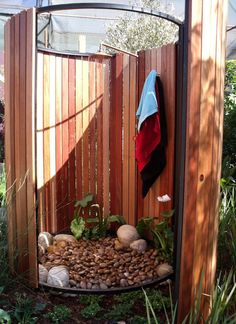 If you don't have neighbors around, use the back of your wooden fence as part of your outdoor shower. But, I guess the tree and shrub give you enough coverage regardless (depending on the angle)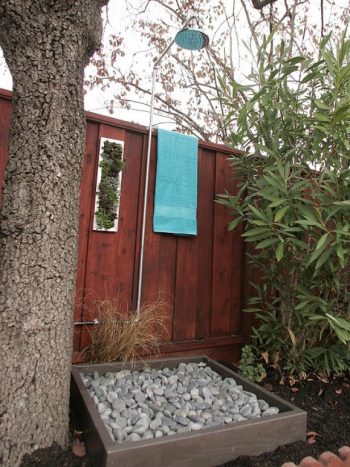 Recycled pallets are the back bones of this beautiful outdoor shower. Paired with rustic lighting and hardware, this outdoor shower could be the best place to spend a summer evening.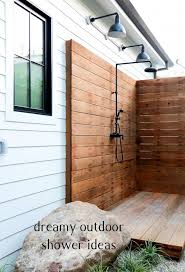 This outdoor shower will probably cost you a pretty penny (Lowe's prices this project around $1,175. But the investment is completely worth it! The bench seat and the shower cupboard are two additions that will leave a lasting impression.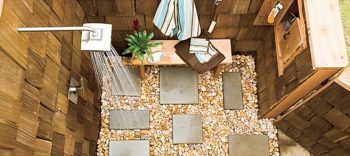 '
If you have a tall tree that's been in your yard for years, you don't have to remove it to build an outdoor shower! Instead, build around it! I don't think you could get me to leave a spa-like atmosphere like this!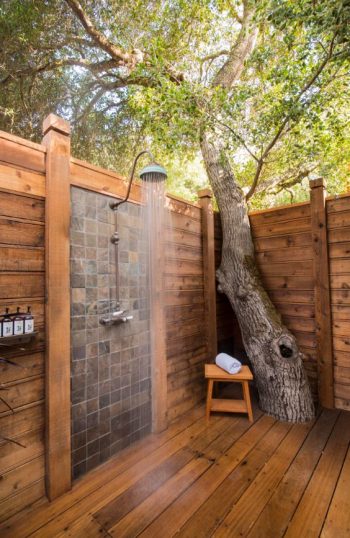 Keep things simple with an outdoor shower that will make sure your kids are super clean before they come inside! Use a galvanized bin as a "shell" for the shower head. Remove the bottom of the bucket for a shower pressure that you can seriously get behind.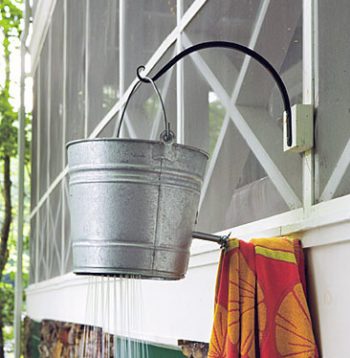 Get squeaky clean with my favorite outdoor showers! Click on the link for more information about how they made these outdoor DIY ideas happen.
2×4 Half-Shower from Google
DIY Fence Outdoor Shower from DIY Network
Rustic Outdoor Shower from Chrio Associates
Shower With Cupboard from Freckles & Stuff
Next-to-The-Tree Shower from DIY Selfy
Galvanized Bucket from Home Owner Nut