Dying for a new couch, but don't want to spend serious dough on a brand new one? I mean, you could always reupholster the one that you've got…but sometimes that can be an especially big project to tackle. So now what? Why not try to PAINT your couch? Really, it's been tried and tested by man bloggers, and the results are absolutely to die for.
Pick up these items before starting your remodeling project:
–Frog Tape (this prevents the paint from running or bleeding..)
-Sandpaper
-Spray bottle filled with water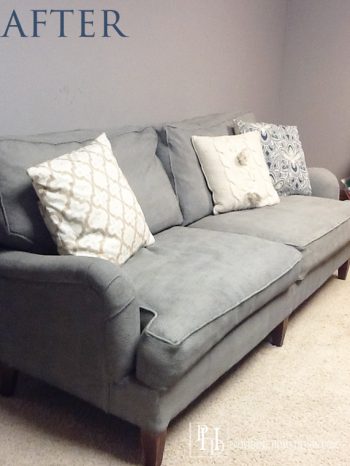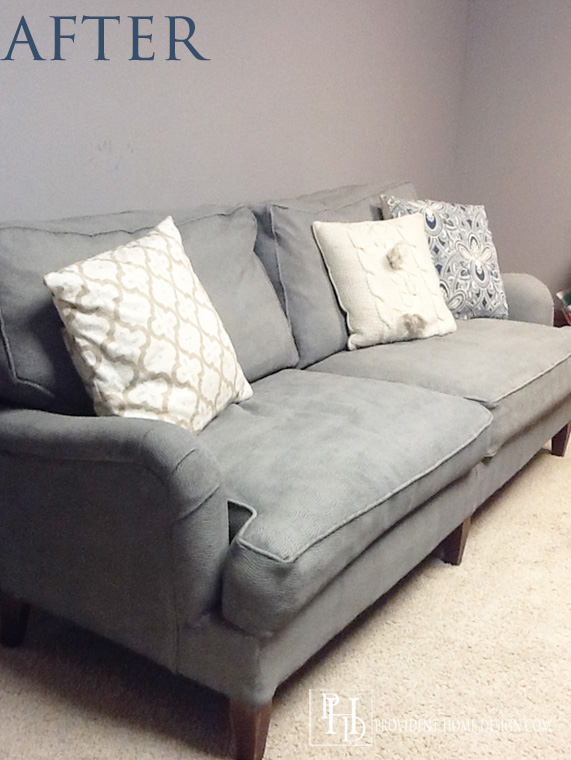 Step One: Fill an empty spray bottle full of water. All you need to do is wet it down, the couch does NOT need to be soaking wet.
Step Two: Next, remove all of the cushions from the couch. Spray it down with your spray bottle, and paint it (quickly) in circular sections.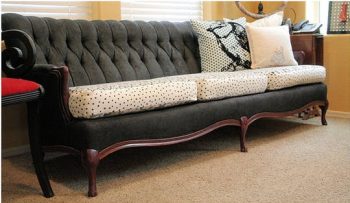 Step Three: You don't have to wait until your creation is completely dry before adding another coat, so as soon as the first coat is added, you can add a second and then a third. If you notice the paint acting funny or peeling when the second coat is applied, make sure you wait for everything to dry before continuing. The kind of upholstery your couch is made of will effect the dry time.
Step Four: Now that everything is super dry, it's time to break out the sandpaper! Sanding is important because it will soften up the couch and keep it from looking rough and prickly. I used at least four blocks of "sand paper." If you find your couch is still a little rough and prickly, you can add a coat of clear wax as well!
**The material may be a little stiffer than a normal couch, but this should improve with a normal amount of wear and tear.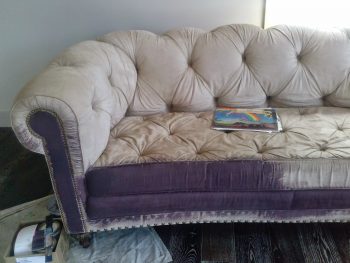 Catch these other home decor projects:
12 DIY Key Racks for Your Home