I love chandeliers, and therefore I'm in love with all these DIY chandelier ideas. I can't wait to try some of them out!

1. Christmas Ornaments Chandelier
This one would add such a great touch to your holiday decorations, and is so simple! I love this idea I found on Vera Bradley.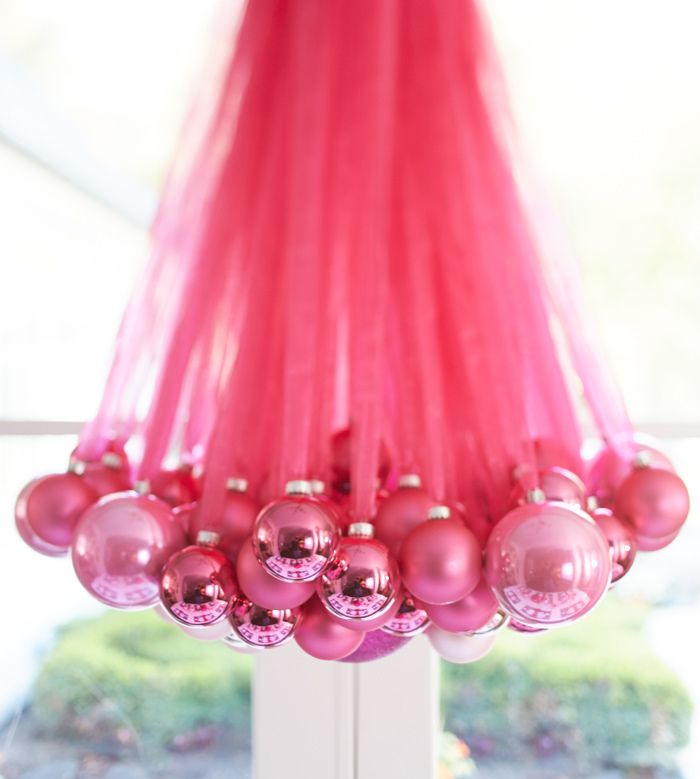 2. Paint Sample Chandelier
I am in love with the soft pink tones of this chandelier! It would be perfect for a baby or bridal shower. If the pink isn't the right color for you though, the possibilities are seriously endless!! To learn how to make your paint sample chandelier visit Hey Gorgeous Events!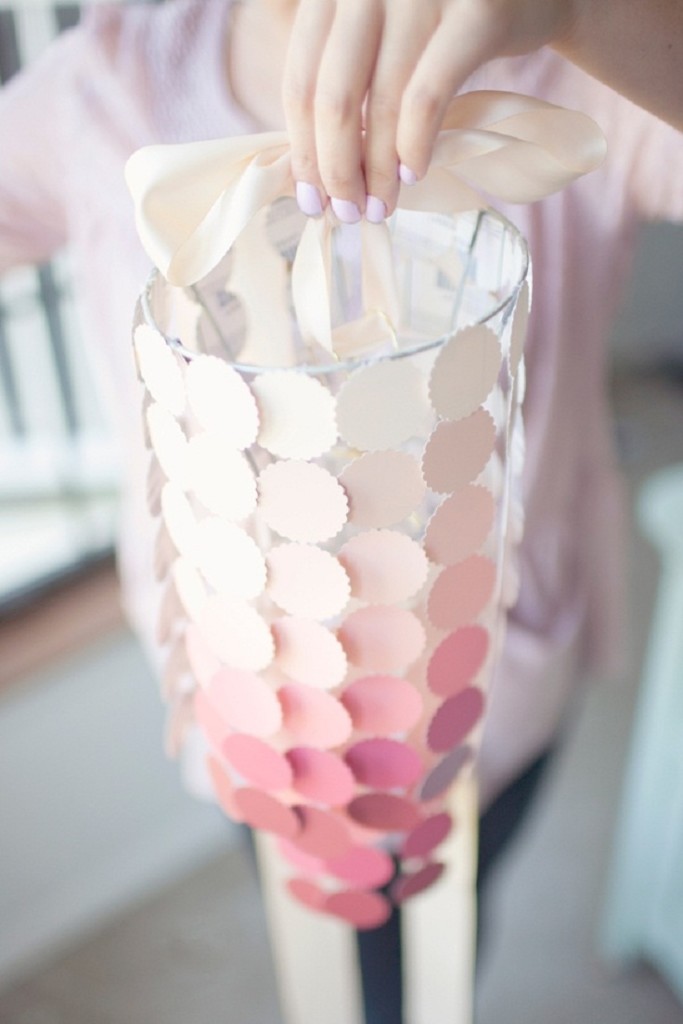 3. Mason Jar Chandelier.
Yet another beautiful creation from mason jars! I love this look year round. Get the how-to on Instructables. Source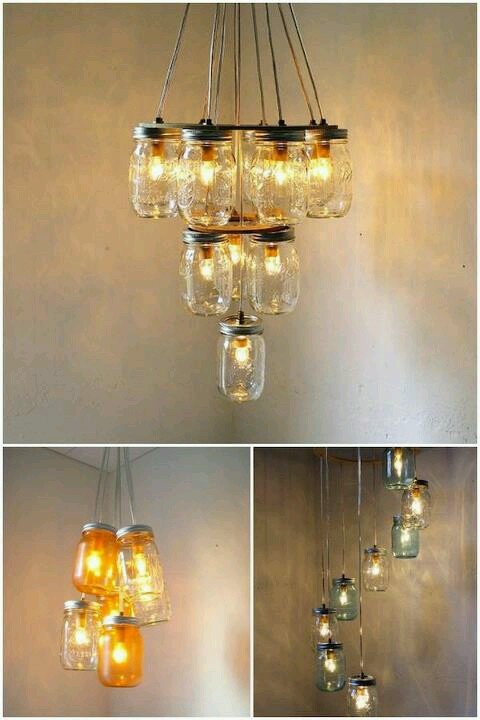 4. Spool of Sequins Chandelier
This would definitely fancy up any room, and come on-who doesn't love sparkles?! I can think of so many ways you could use this fun chandelier. The best part is that you can make this chandelier in under $10! I found this cute idea from the blog Dreaming for More Hours in a Day.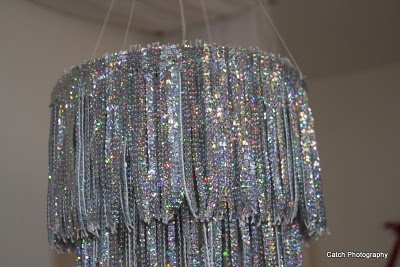 5. Yarn and Embroidery Hoop Chandelier
This chandelier is sure to catch everyone's eye, and is a perfect way to cozy up any room. The Wedding Chicks teach us how to make our own yarn chandelier.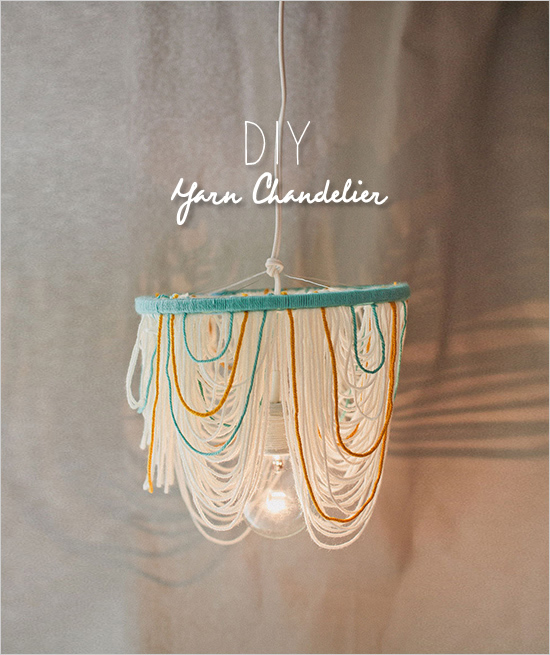 6. Glass Ornament Chandelier
The clear ornaments reflect like light when turned on and give the room almost a disco ball effect! It would be perfect to spice up a bedroom, or for your next party. Find out how to make it on Crafted Niche.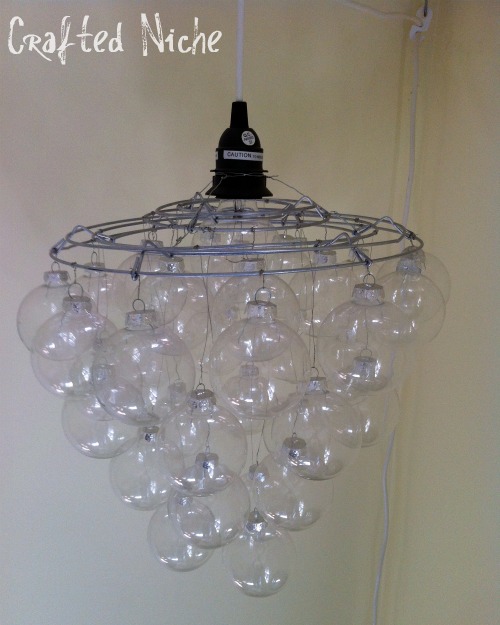 7. Stripped Lampshade Chandelier
How simple and cute is this one? I found this on Pinterest, but couldn't find the original source let me know if you know where this great idea came from!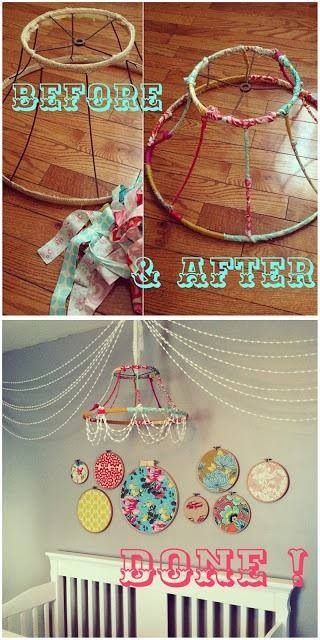 8. Beaded Chandelier
I am in love with this idea! Switch up the color of the beads and this one could be work in almost every room of the house. Tater Tots and Jello give a tutorial on how to make your own beaded chandelier.
9. Crystal Garland Chandelier
I would never guess that this wasn't store-bought! I need to do this to spice up the light in my bedroom. Amanda gives the step by step directions for this one on her blog, Hammers and Heels.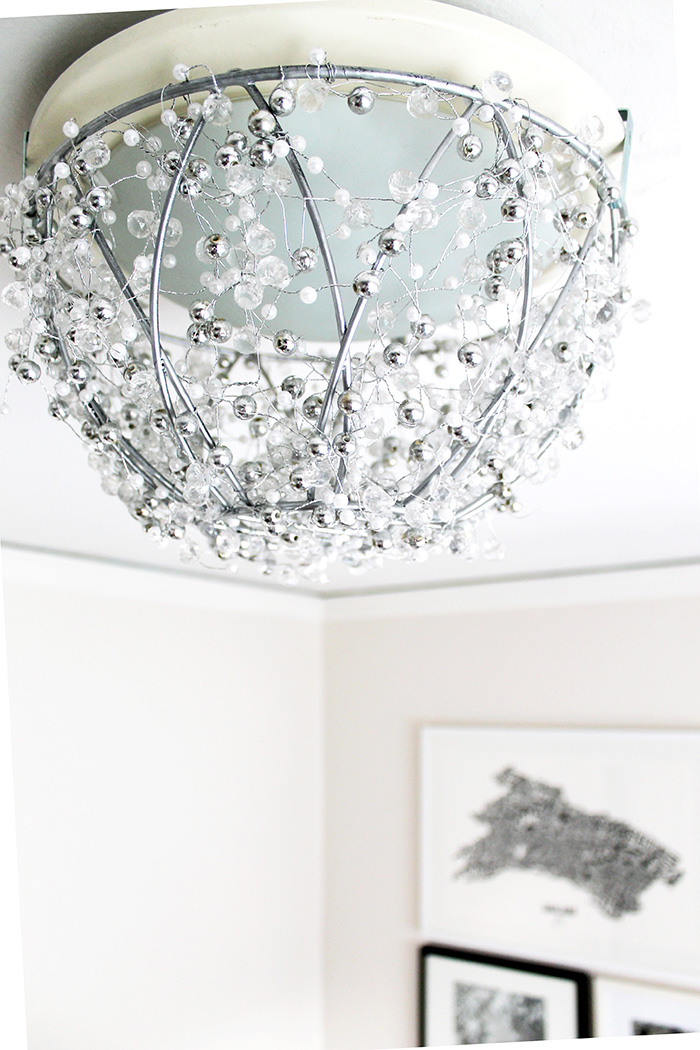 10.Tree Branch Shadow Chandelier
Wow. Is this not incredible? The shadow effect it gives is amazing. If you have an outdoor themed room then this one is perfect! It seems complicated, but it really isn't! Find the tutorial on DIYtag.com

11. Hula Hoop Chandelier
This one is quick and easy, and could be used anywhere from a wedding, to a porch light at Christmas! Add some tulle to fancy it up. This idea is from Sarah.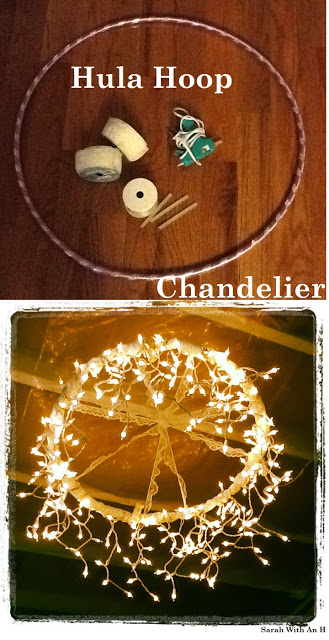 12.  Rope Chandelier
Do you have some extra rope lying around? Well put it to good use. I think this chandelier would look great in a more rustic themed room, or your husband's man cave! This one came from Remodelaholic.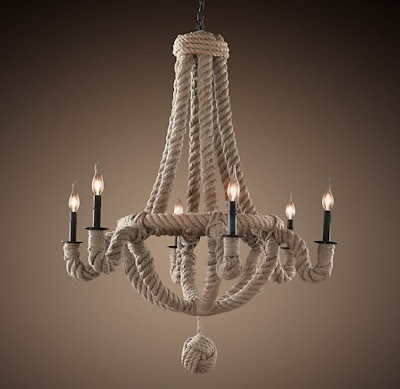 13. Garden Chandelier
I have never seen a garden chandelier before, but now I want one! This is will wow your outdoor guests all summer, no matter what the occasion.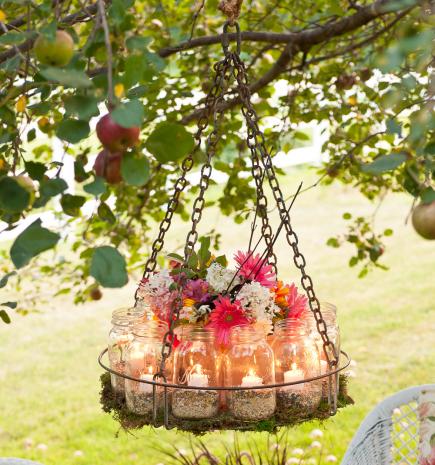 I hope you enjoyed this list! Thanks for stopping by!